What does it mean to write? Writing is a very simple task one can do with only a pen and paper. And yet, there's an incredible amount of power to it, such as expressing your feelings to someone, gathering your thoughts into one place, leaving behind a record of present events to look back on in the future . . .

We'll be using the Hobonichi Techo 2019 release to take another look at the action of writing, pondering and discussing what makes it so fun and what makes it so mysterious.

In this special article, we've taken a closer look at 10 people who draw and write in their professional or personal lives, checking out their favorite writing tools and hearing all about their writing process. We hope you enjoy reading all about the wide variety of approaches to writing.
What does it mean to write?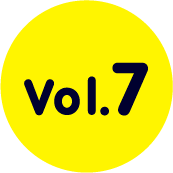 "Relax your hands, empty your mind, and draw what comes to you."
Ryoji Arai has provided us with the artwork for an amazing cover in our 2019 techo lineup. He came to visit us at Hobonichi with his art supplies.
ProfileRyoji Arai
Ryoji Arai was born in 1956 in Yamagata Prefecture. His children's books are widely acclaimed in Japan and across the world. He won the JBBY (Japanese Board on Books for Young People) award for Sound of Taiyo Organ; the grand prize for the Sankei Children's Publishing Culture Award for It's Morning, So I'll Open the Window; the grand prize for the Japan Picture Book Award for the book Tonight's Full Moon; and in 2005 became the first Japanese author to win the Astrid Lindgren Memorial Award for children's literature. Arai created the illustrations in the opening for the NHK drama television series Jun to Ai and served as the artistic director of the Yamagata Biennale Art Festival.