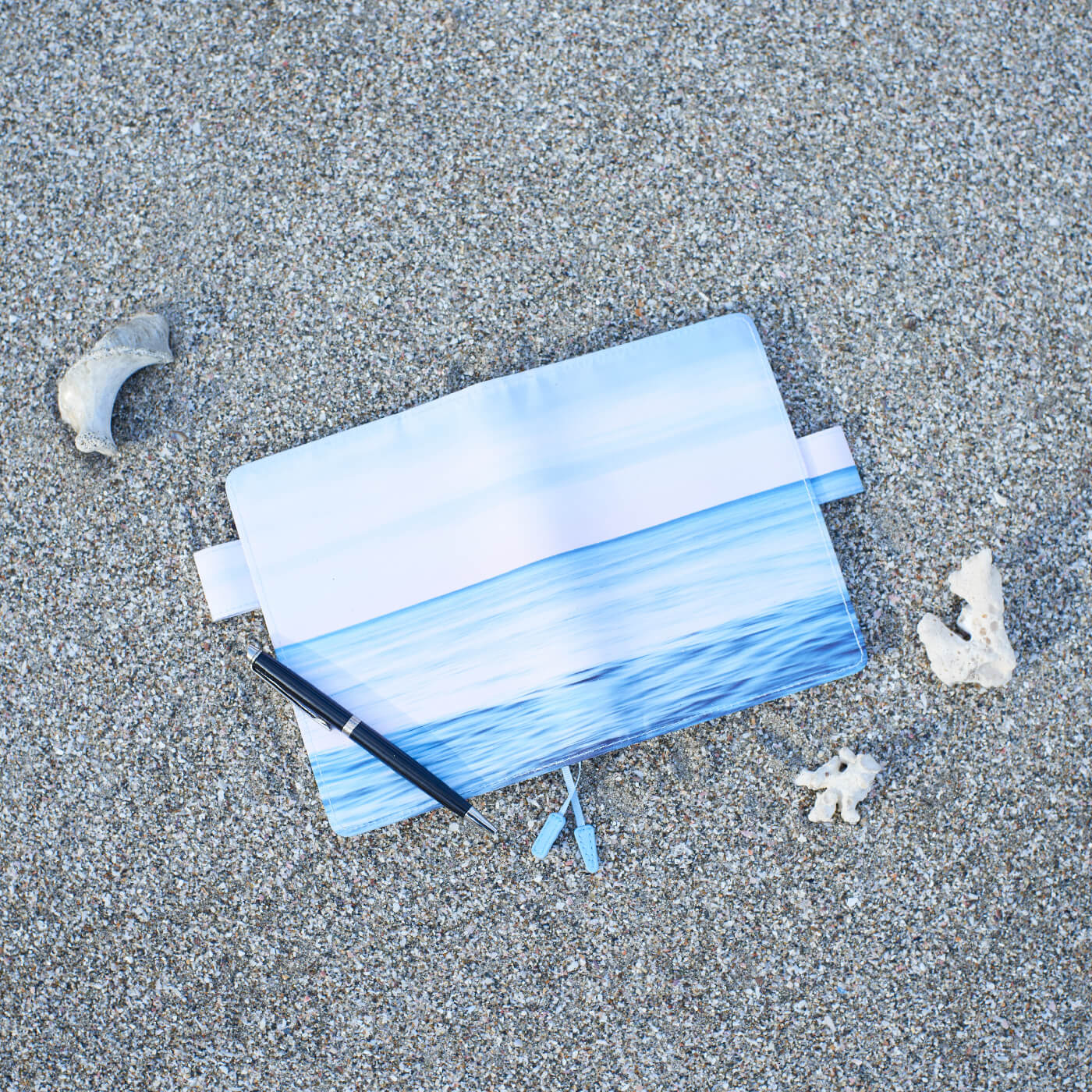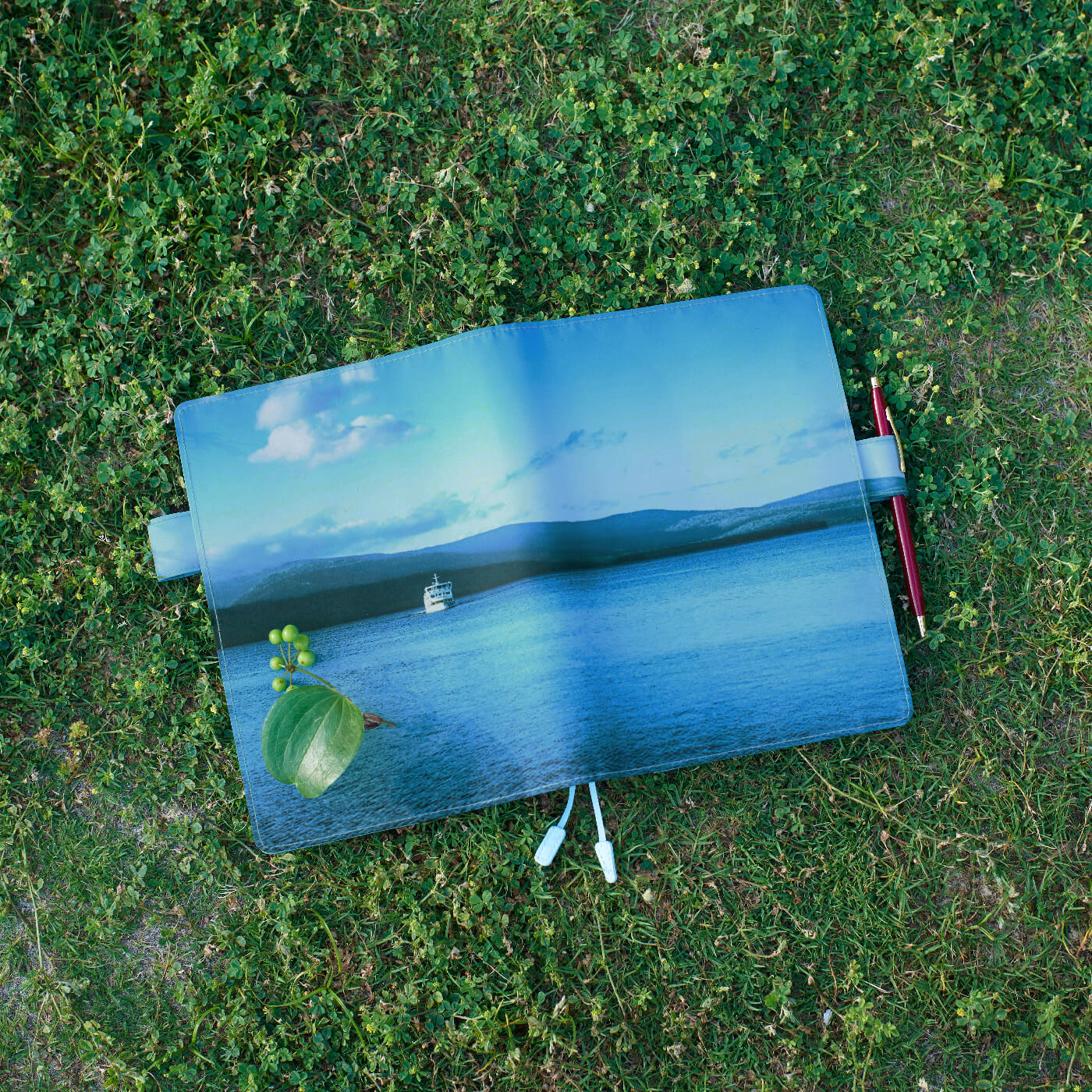 ──

What did you think when you first heard the proposal of your photography being featured on a techo cover?
Hatano

My wife uses a Hobonichi Techo, so I was really moved by the idea that it could even be a possibility. I never even imagined it. The two photos that were chosen were some of my favorites, so that made me really happy.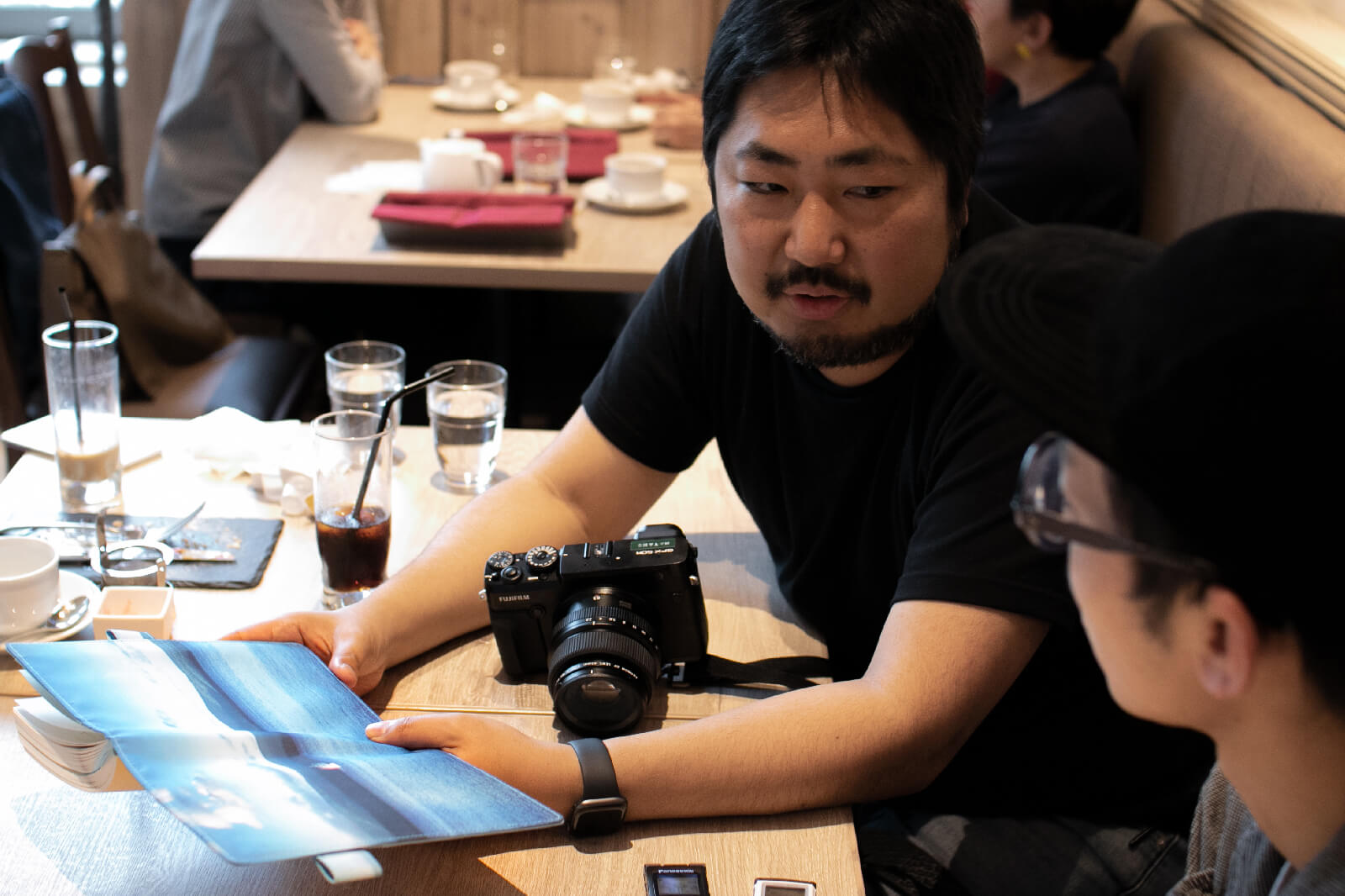 ──

When did you take these two photos?
Hatano

I'd taken both of them for a magazine that was accepting submissions for a travel article. I went to the Shiretoko Peninsula with another photographer for work, when I was working on both photography and an essay. The theme was traveling, so I went with only a single small camera on me and took all the pictures with the mindset that I was there on a personal trip.
──

Could you tell us more about each photograph?
Hatano

I took the "Ocean View" photo at the shores of Shiretoko by swinging the camera left to right while taking the picture. That left a clear view of the horizon while blurring everything else. People's eyes are horizontal on their face, so it's not as common to move your line of sight up and down. It's far more common to look around to the left and right, especially when viewing scenery while traveling in a train or car. I wanted to recreate the view one would see when on a trip, and that's how I came up with this photo.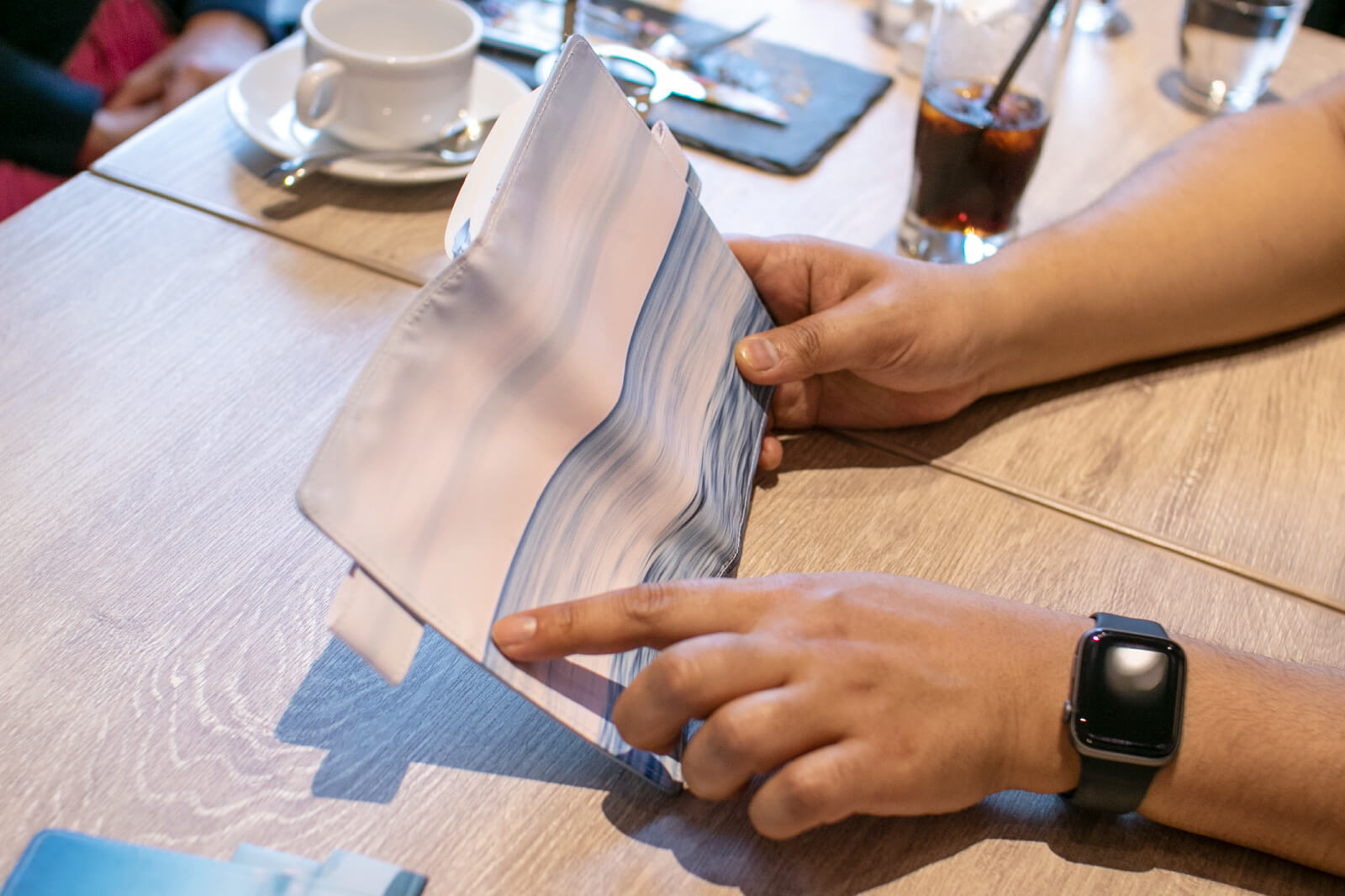 ──

In other words, the photograph represents the line of sight of a traveler.
Hatano

Exactly. I'd love for people to take this cover with them and go on a trip or something.
──

I see.
Hatano

But actually, it's pretty embarrassing to explain my photo like that. Do I sound obnoxious? (Laughs)
──

Oh no, certainly not. (Laughs) It's fascinating to hear the backstory of the photo and get a new perspective on it. How about "Lake View?"
Hatano

This one I took while looking straight ahead. It was the golden hour in the evening and the sight was so beautiful that I was just staring off in wonder. I took the picture from that same perspective.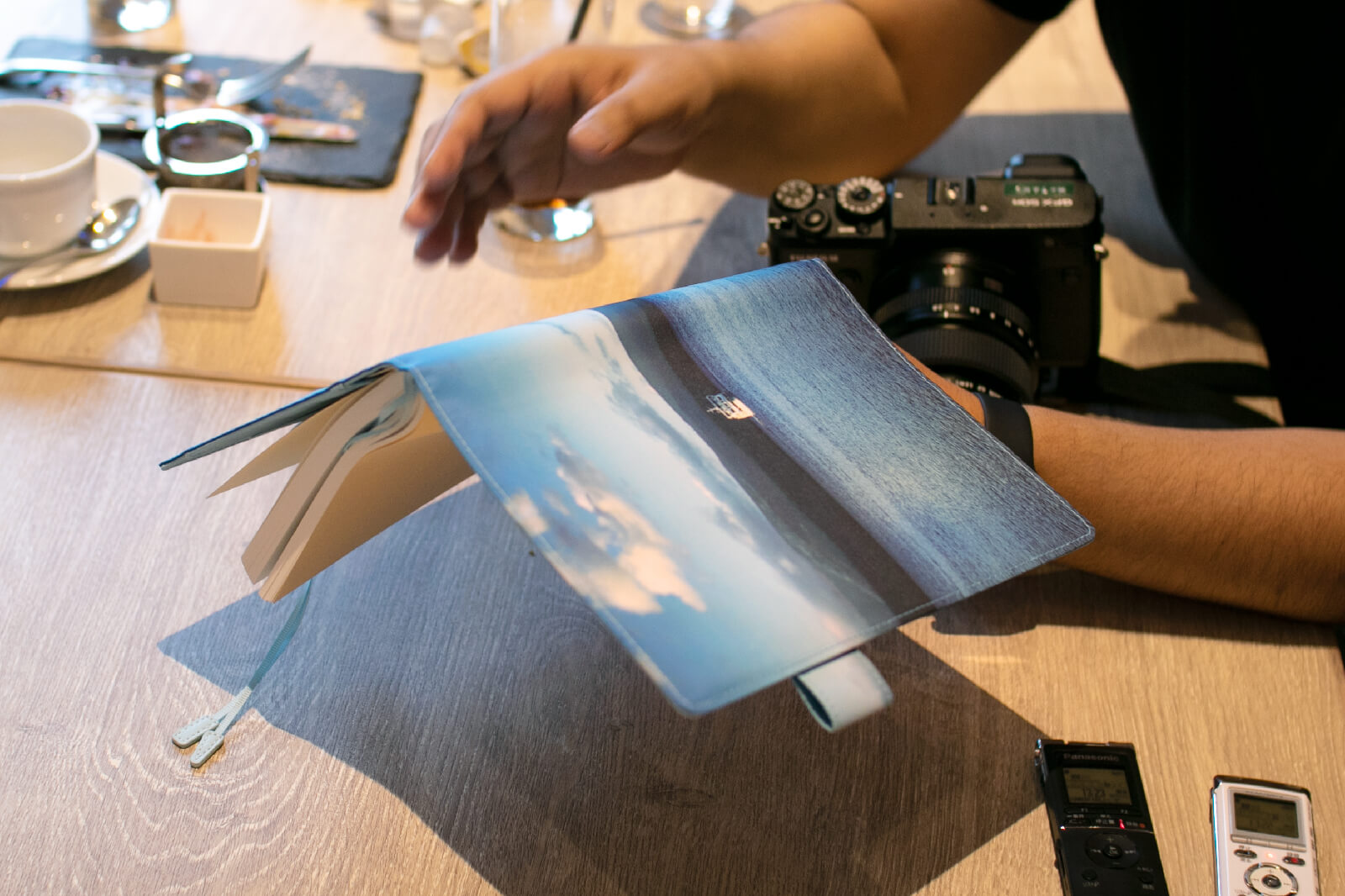 ──

Where were you?
Hatano

At Lake Akan. I'd never been there before. You never know if you'll be able to return to somewhere you visit for the first time. I tend to take photos at times like that, even though I know I should put the camera down and just enjoy the view. So I watch the scenery for a while, start to wonder if I'll ever be able to see it again, realize there's a chance I'll never be back, and end up taking a picture so I can save the moment.
──

Yeah.
Hatano

This picture is one of those times I was left with that cycle of thoughts and internal conflict. In the end, I took the picture while also staring out at the beautiful view.
──

So it's a scene that was captured on your travels as you had a wave of thoughts rushing through your mind.
Hatano

That's right. I was also thinking, "Oh, there's a boat."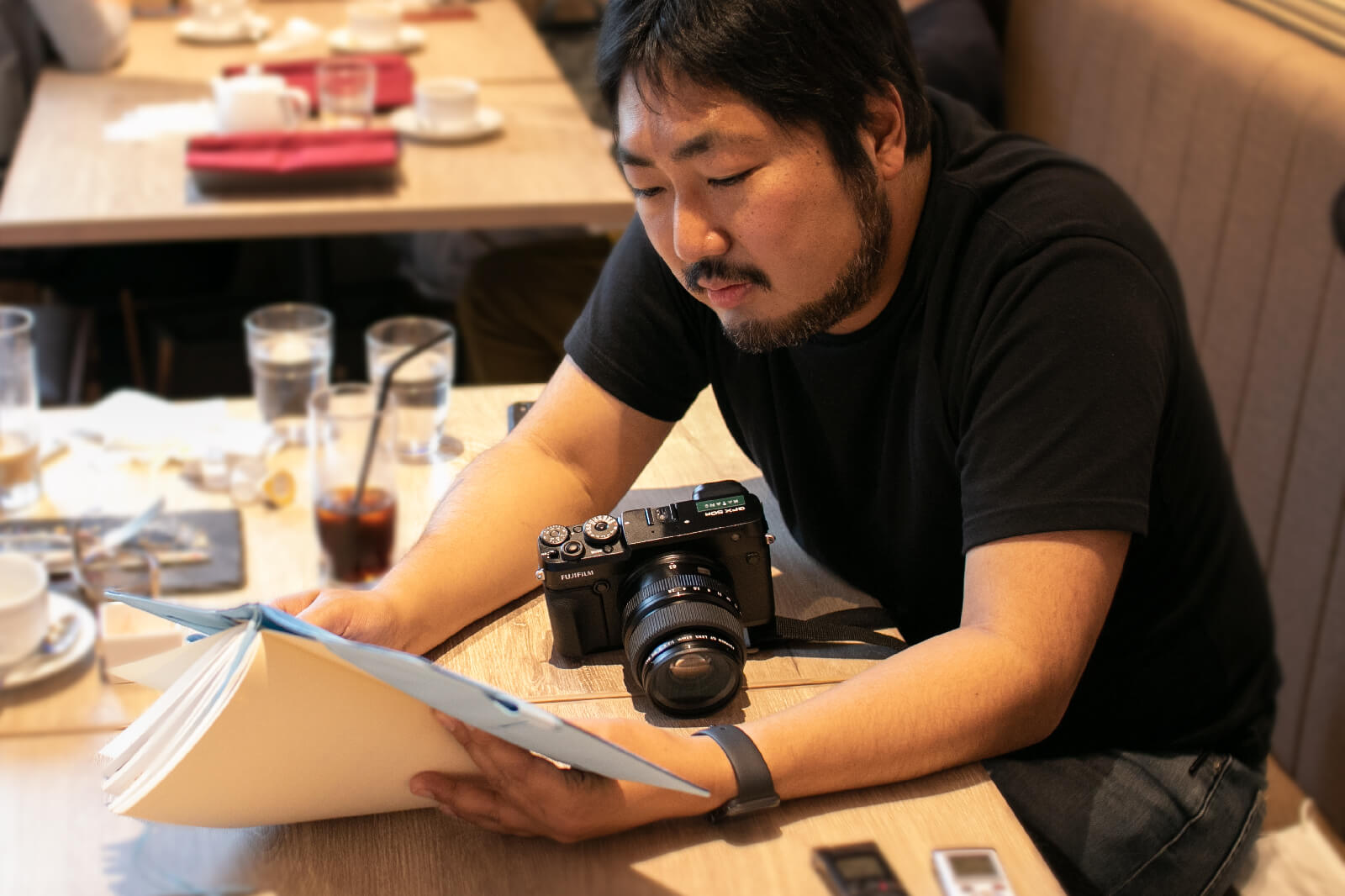 ──

Is there any common theme among photographs you've taken that ended up being some of your favorites?
Hatano

I really like evenings and mornings. I love my home more than anywhere else, and I enjoy being alone. So I take the most photos when I'm alone at home in the evening. Things like what I've eaten or what I bought. With that much overlap in things that I like, then I end up liking those pictures a lot.
──

The more things you like in the photo, the more you like the photo.
Hatano

Yeah. On the other hand, I don't like cloudy days, so any picture I take on a cloudy day isn't going to look as nice to me. The more things I dislike in a photo, the less I'll enjoy it.
──

What time of day did you take these two photos?
Hatano

I took them both in the evening, when the lighting was fantastic. I love the evening light after a clear, sunny day.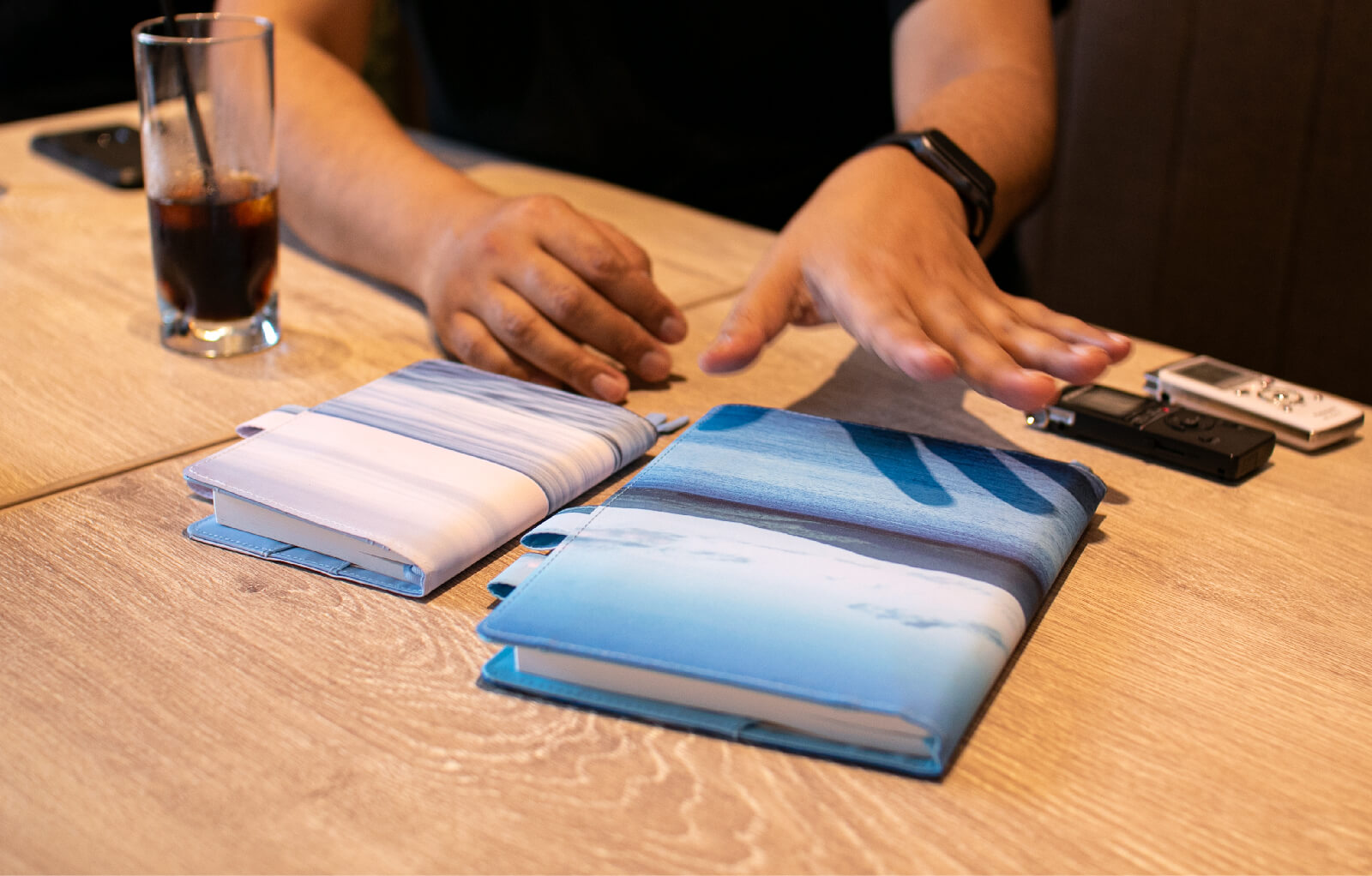 ──

If you were to pick between these two techo covers to use, which one would you pick?
Hatano

Oh, well, I wouldn't use one of these myself. (Laughs) I'd feel like a narcissist. Even if my wife used it.
──

(Laughs) Oh, that's understandable.
Hatano

I can look at my own photos any time. With as wide a cover lineup as the one you've got, I'd rather use one someone else has made.
──

Do you use a planner?
Hatano

I had one with thick paper and perforated pages you could tear out. I used that for a surprisingly long time. The paper was thick enough to slap a stamp on and use as a postcard, so I'd use it to send notes to my wife when I was on trips.
──

Aww, that's really nice.
Hatano

But I've been using the Hobonichi Techo lately, like my wife. I ask her about how she uses it.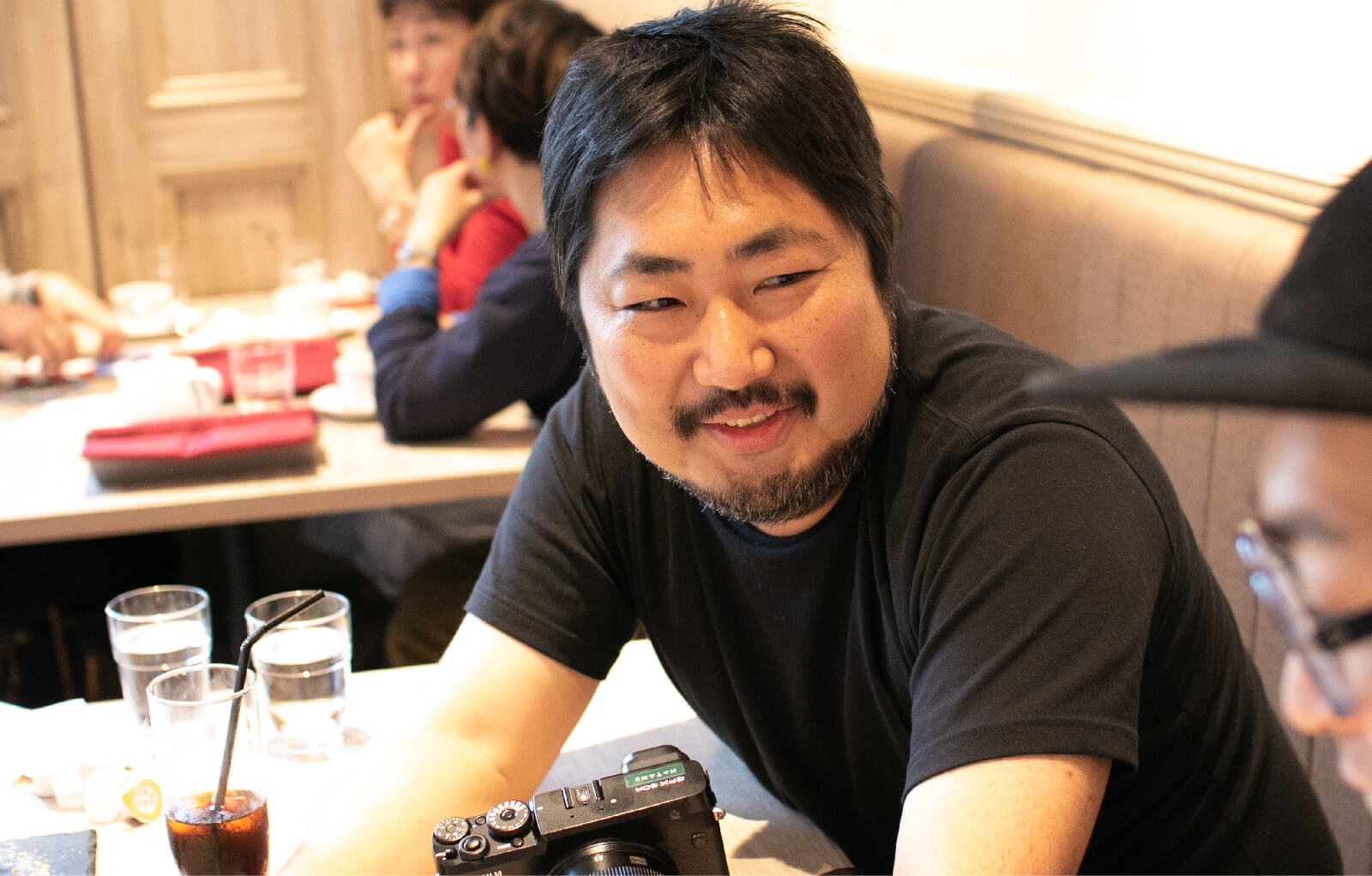 ──

So you're using it now alongside your wife, who's already been using it forever.
Hatano

I don't use a cover, though. I just use the techo book by itself, so it gets all bent up and wrinkled. I like that about it, though. In a way, the state it's in by the end of the year is as much of a memory as anything that's inside the book.
──

There's definitely an appeal to heavily used techos. So what do you write in it?
Hatano

I don't actually write that much. I travel a lot so I'll tape in plane tickets and luggage tags. I figured it'd be pretty interesting to collect solid records like that over the course of a year. I also tape in bullet train tickets. Sometimes I won't even tape it — I'll just stick it between pages.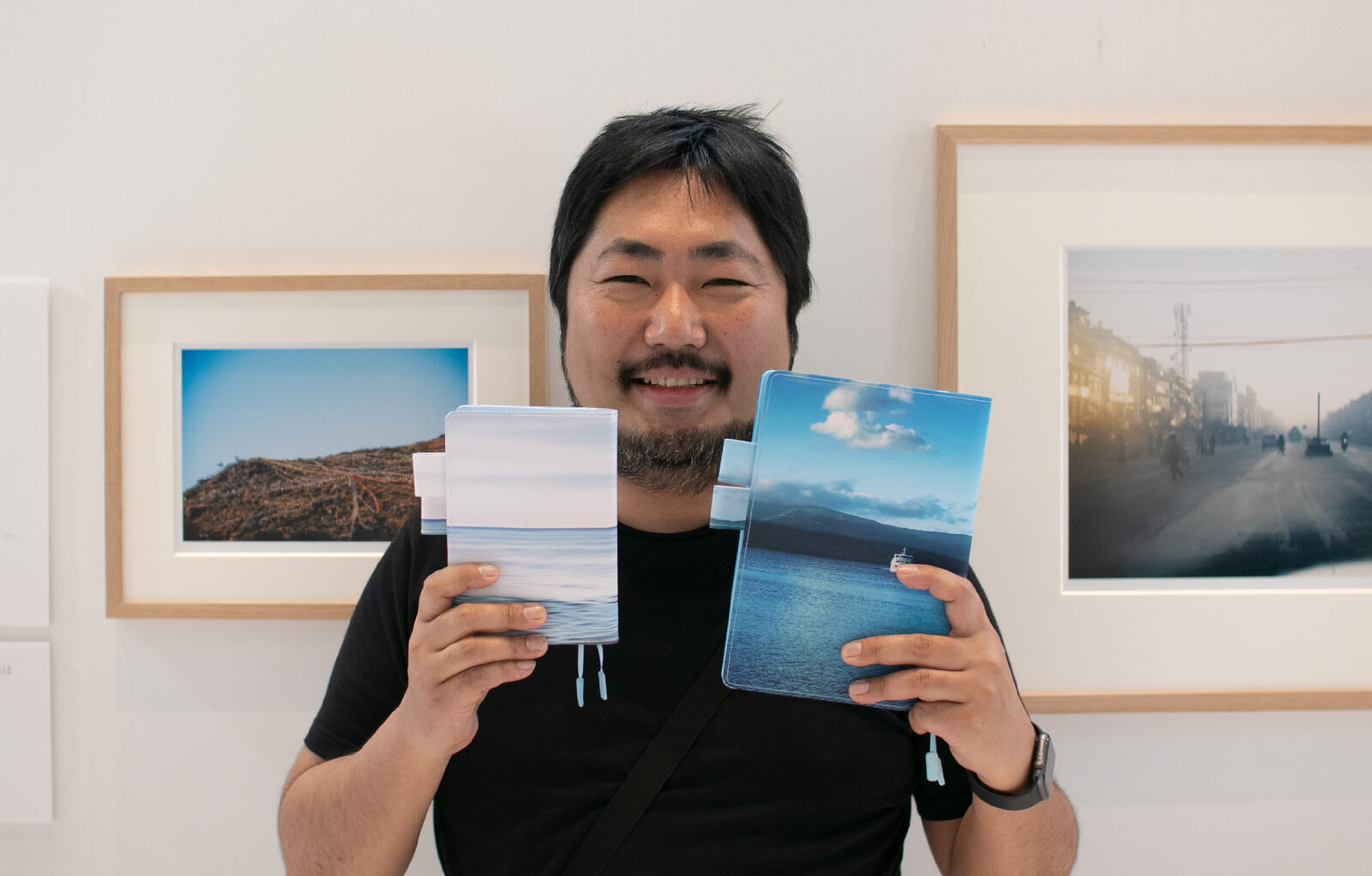 (At Hiroshi Hatano's photography shop at the 4th Joys of Life Event)
2019-08-20-TUE