Carry a whole drawer with you everywhere you go! The Drawer Pouch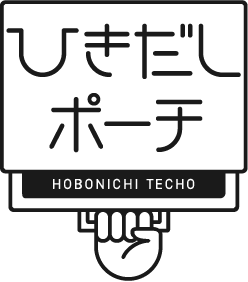 This spring, a new partner has joined the Hobonichi Techo lineup. We think of it as a "drawer" you can carry around with you everywhere you go, and use to store all your most important belongings. That's why we've called it the Drawer Pouch.
The Drawer Pouch comes in two sizes: Small and Large. Here's some more information to help explain this new product.
---
1
Small Drawer Pouch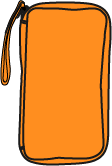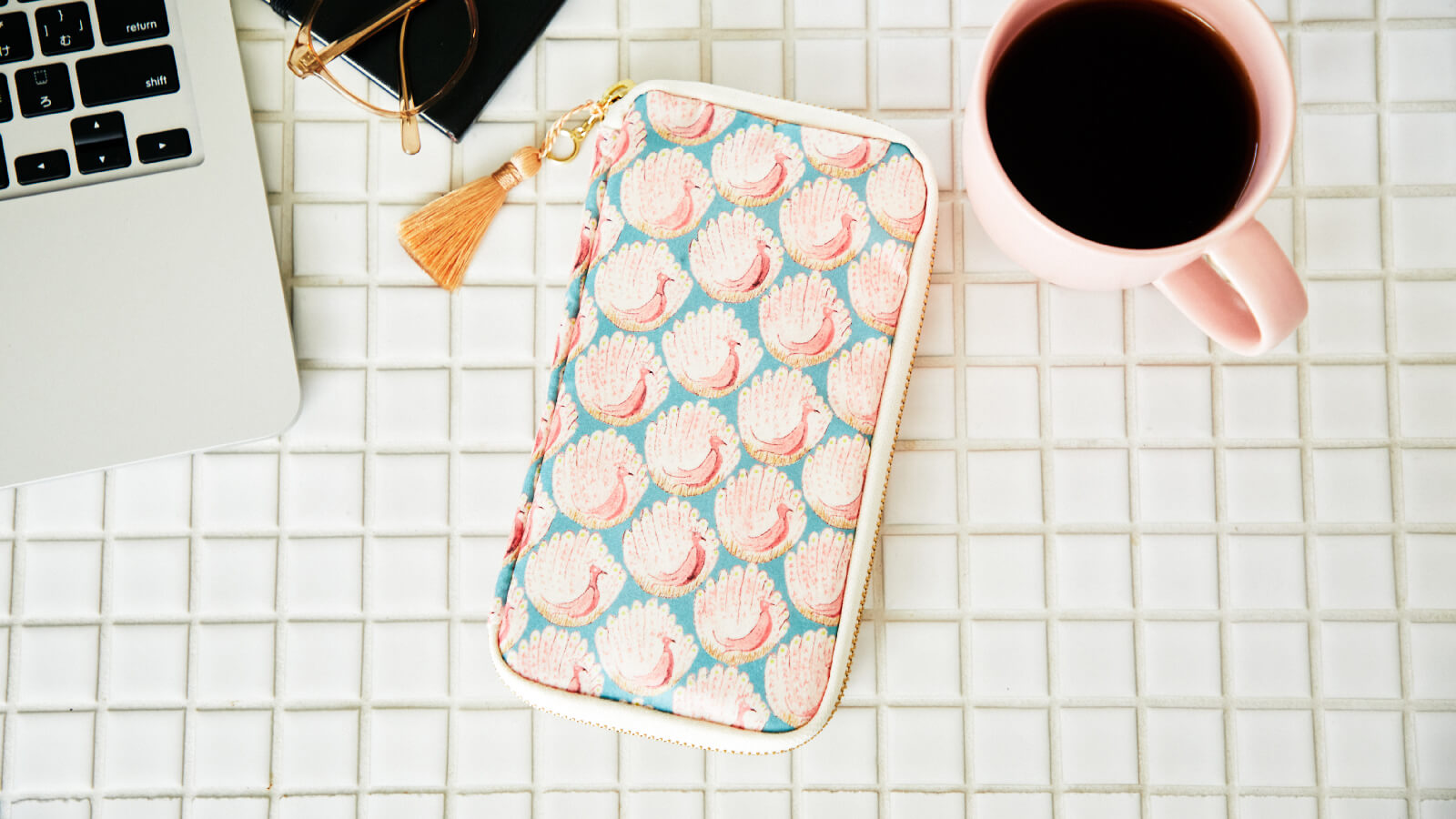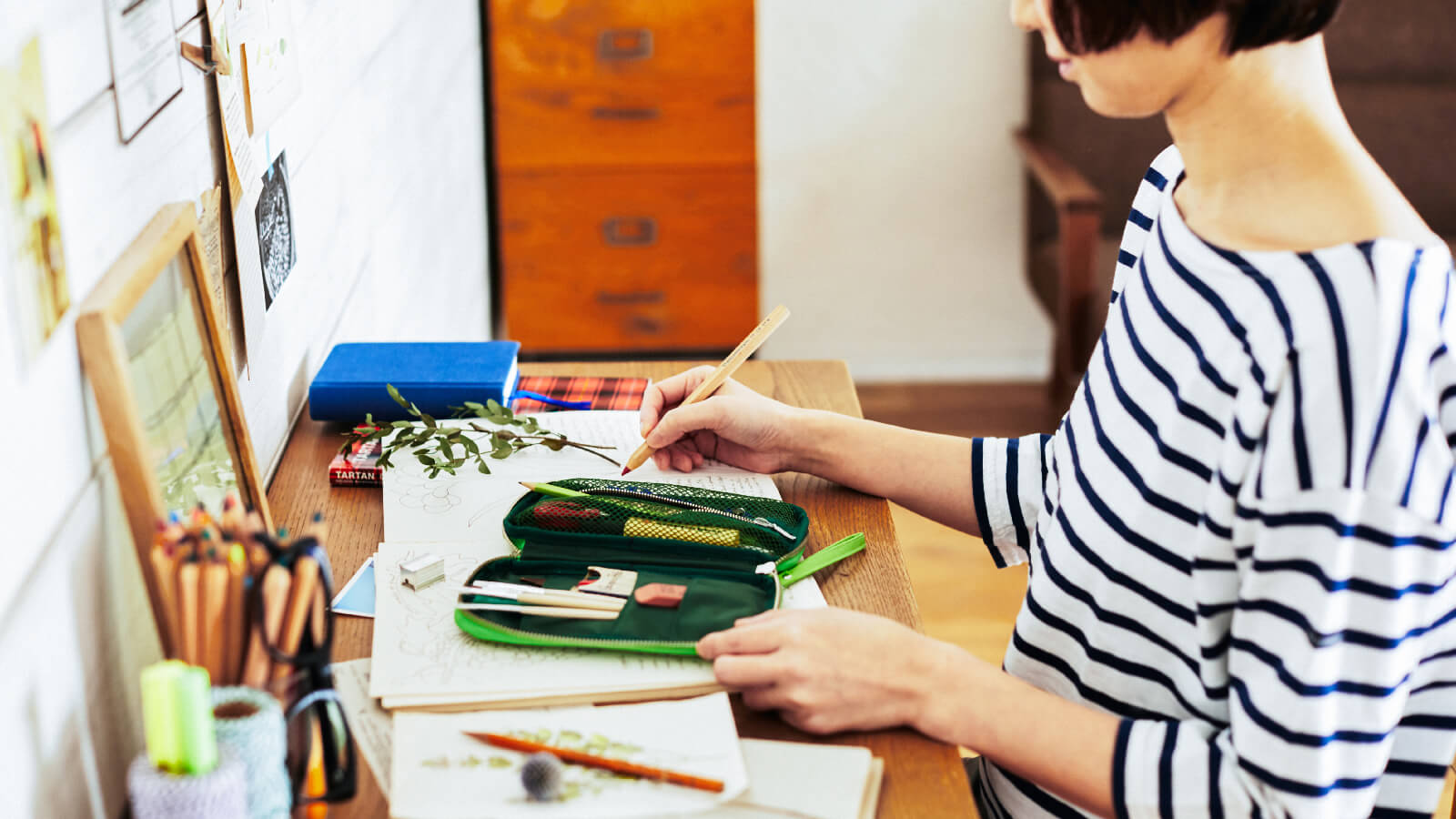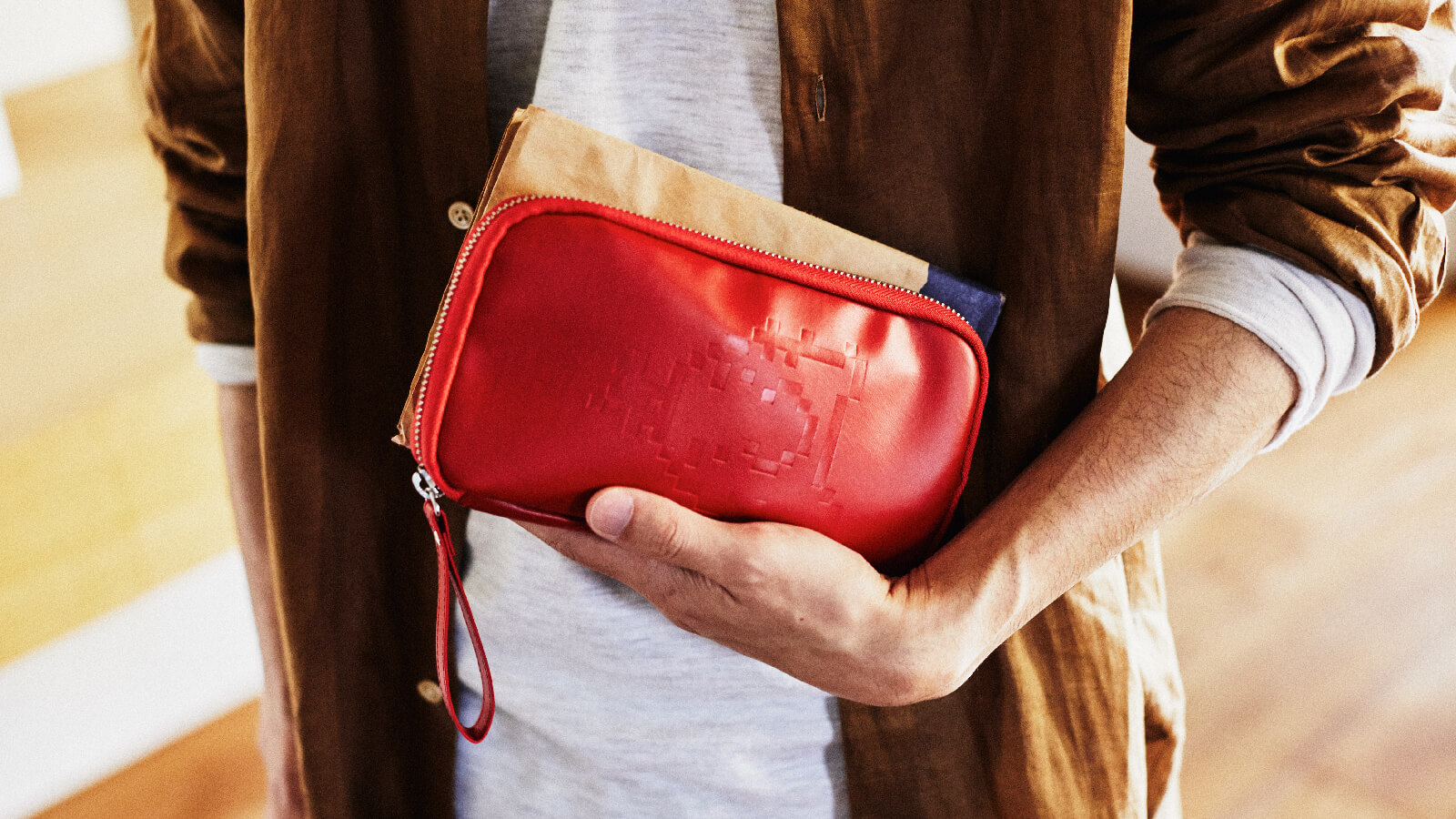 The Small Drawer Pouch is the size of a long wallet and fits writing utensils, scissors, and other stationery, much like a pen case. But it's also designed to neatly store point cards, business cards, charging cables, and other small items.
You can carry the pouch around to keep the items you use every day handy or leave it at your desk to store checkbooks, receipts, and other items you'd like to keep organized and safe. When you keep everything important together in this pouch, you won't have to spend so much time digging around and trying to remember where you put things!
The pouch can lay open completely flat when it's unzipped, making it easy to glance inside and grab what you need.
Even when it's full of items, the pouch still zips shut into a slim and compact case that fits nicely into a purse or bag. It's a great companion to keep alongside your Hobonichi Techo. This cute little comrade can serve you well!
Take a look inside
There's plenty of room to store flat objects such as cards, rulers, and scissors.
The "Smile Pocket" is designed to match that of the Hobonichi Techo covers.
The pocket size fits cards perfectly.
A mesh pocket allows storage for slightly thicker objects, such as pens and rolls of washi tape.
The interior includes a band that holds a pen.
A look at the outside
8 fabric designs to choose from!
While there's plenty room for storage, the pouch closes into a slim, compact case that fits into a purse or bag.
The pouch exterior has a single deep pocket.
Usage Examples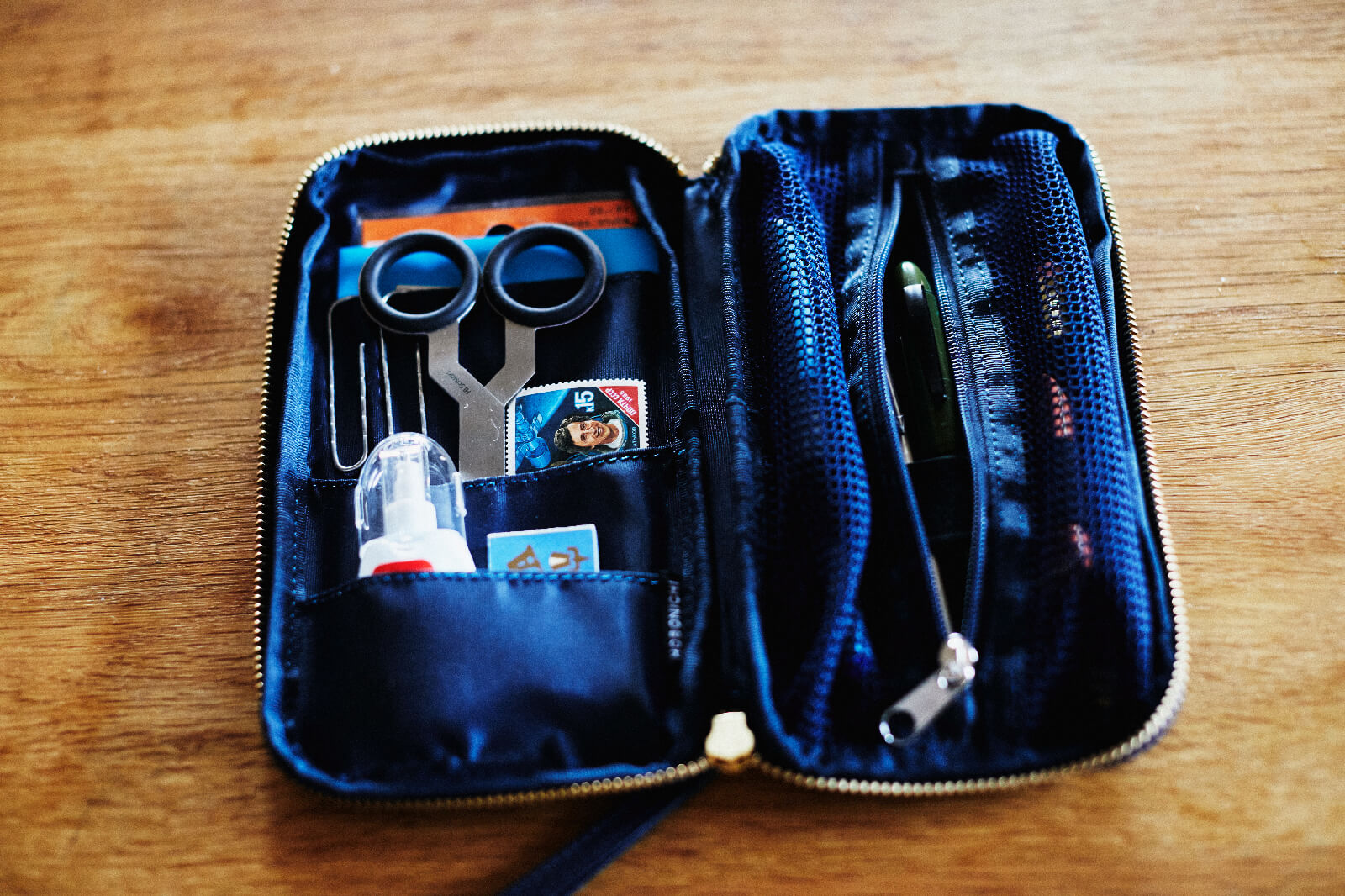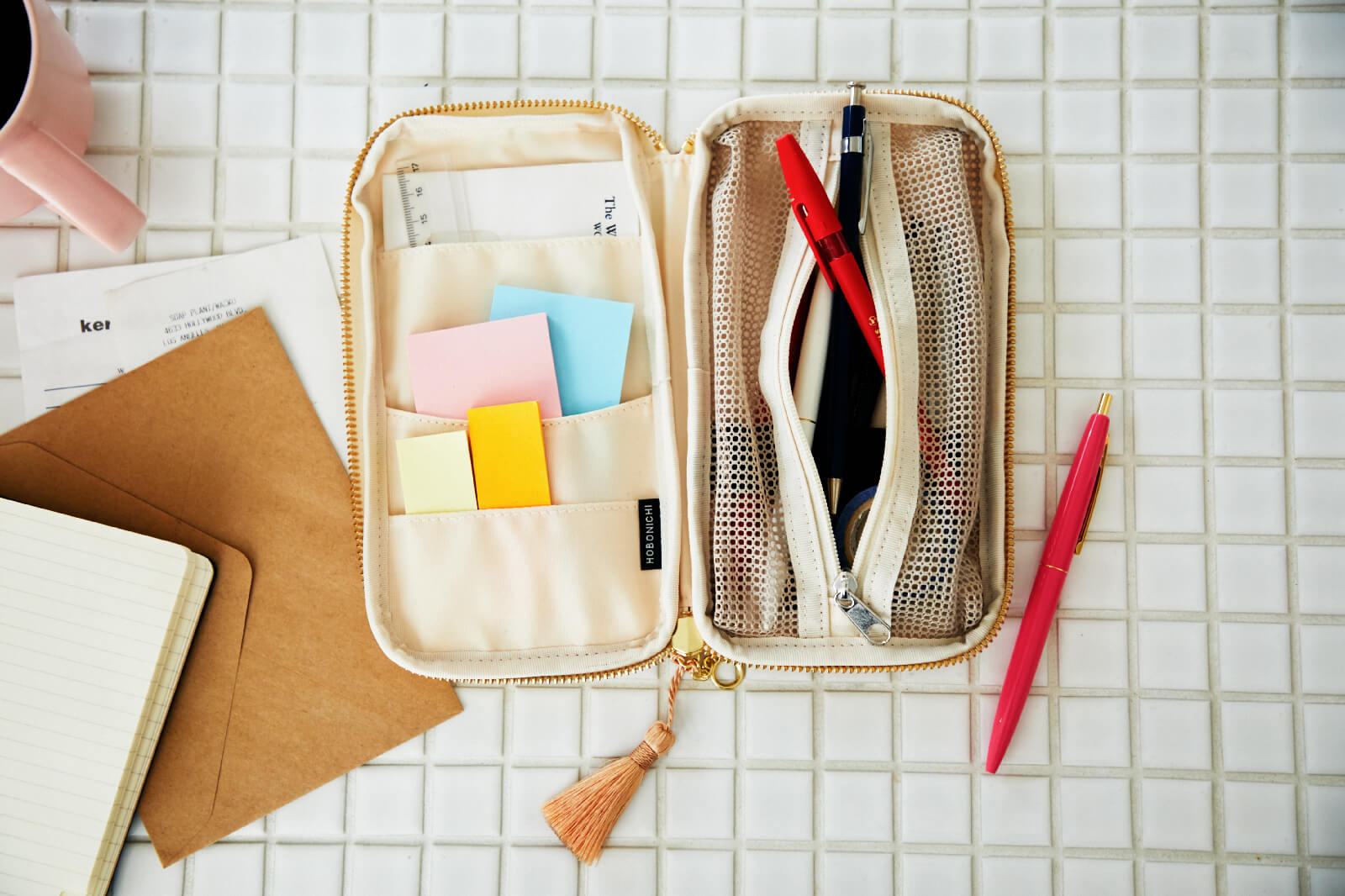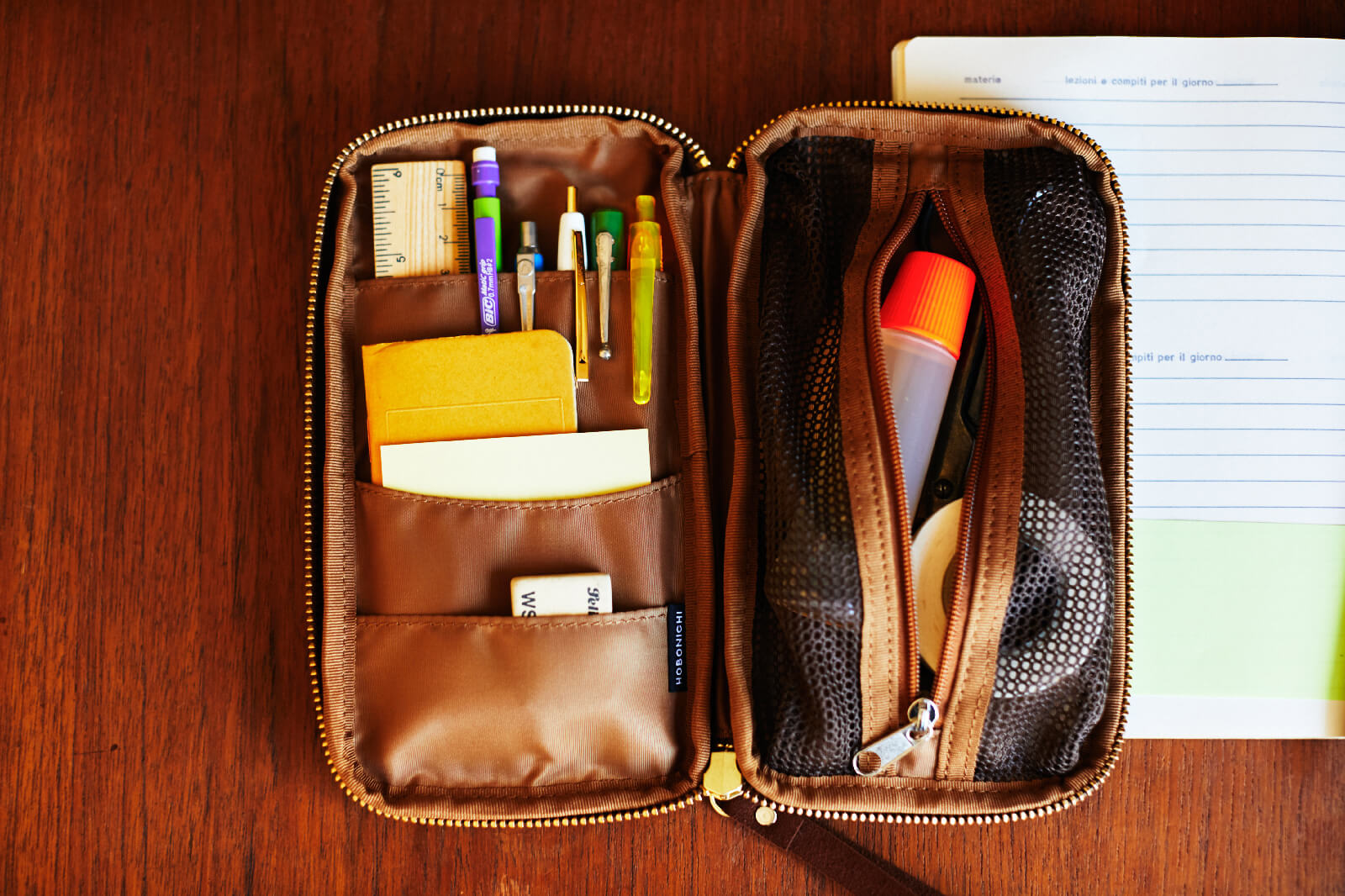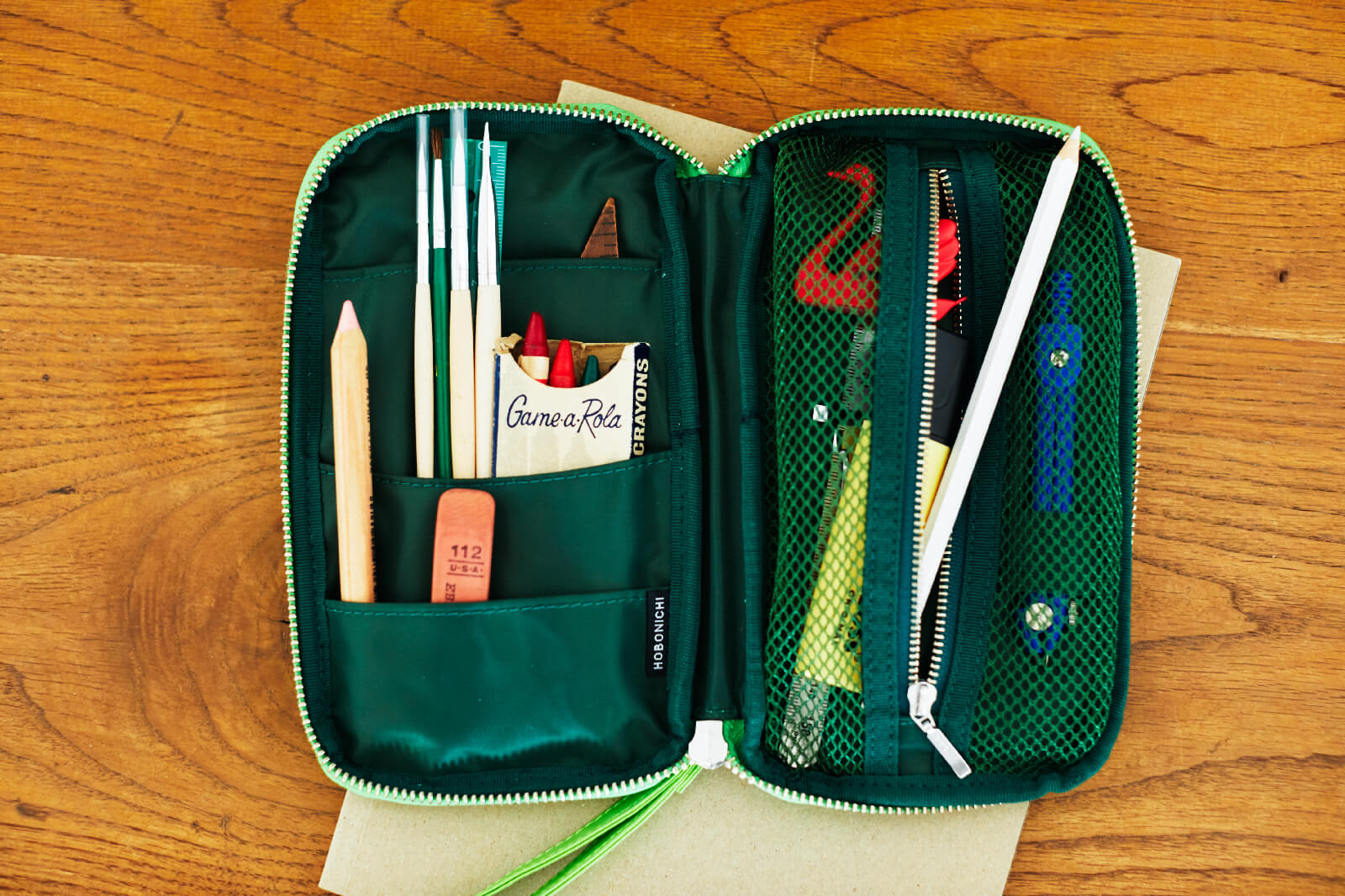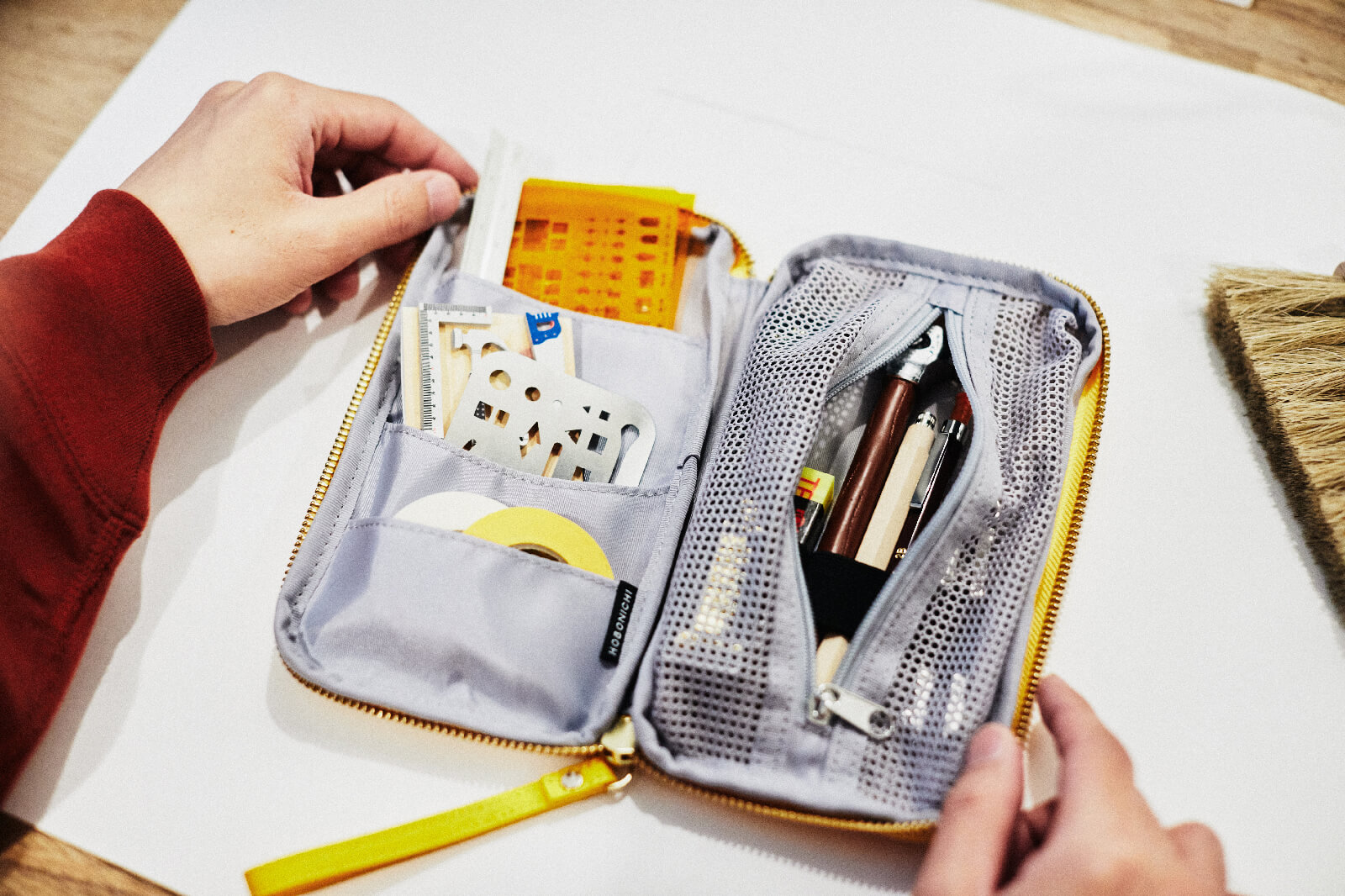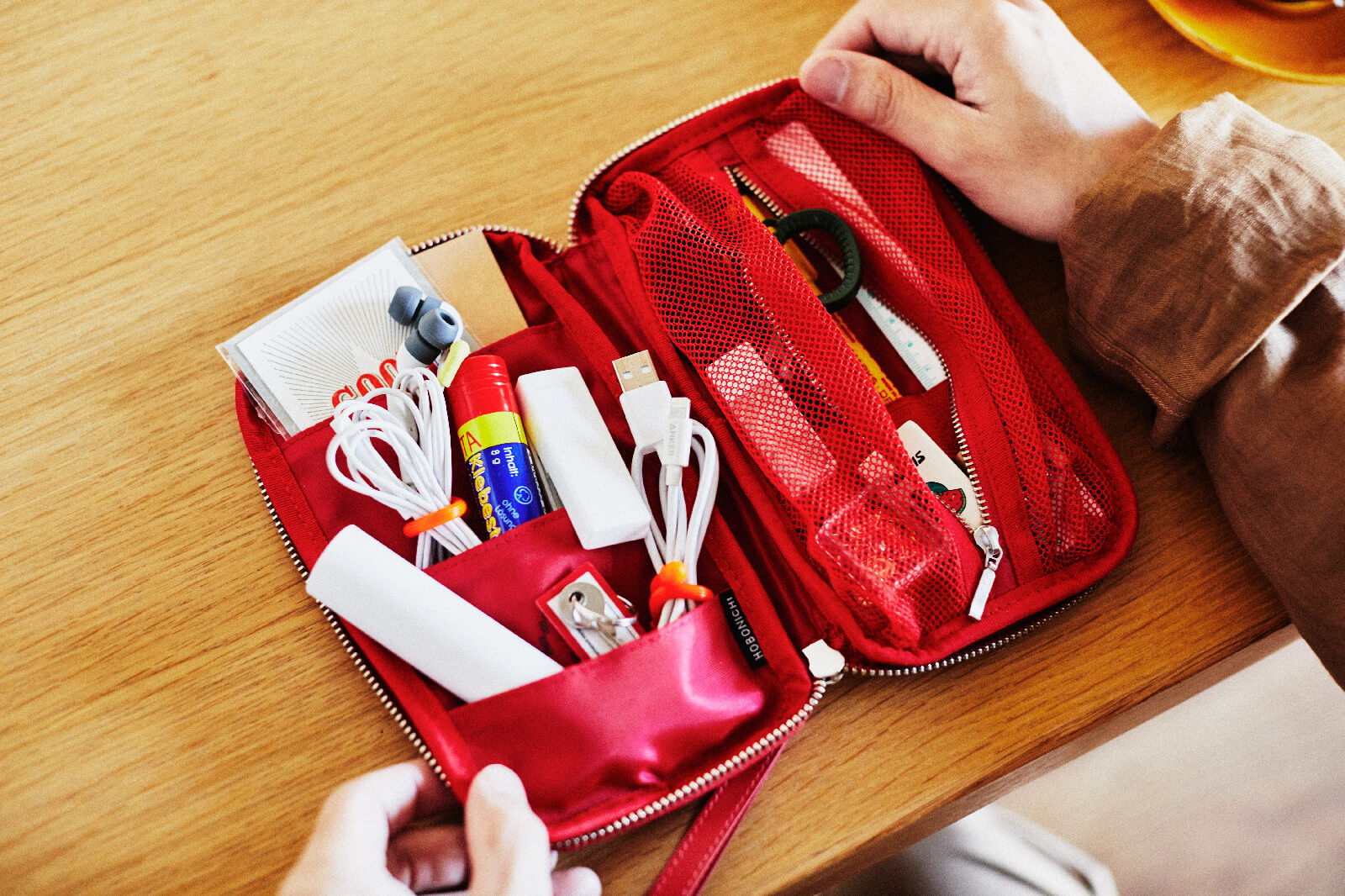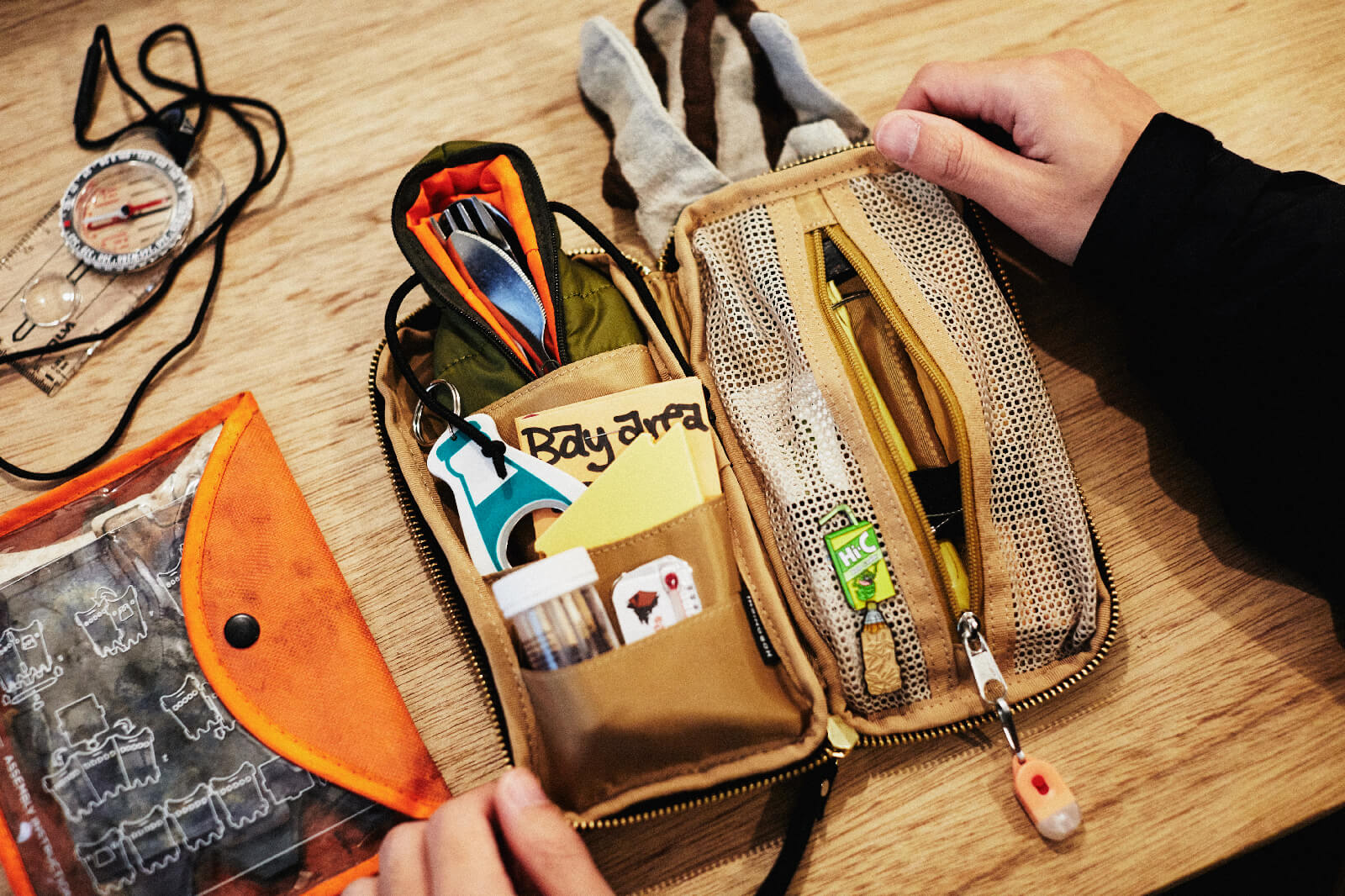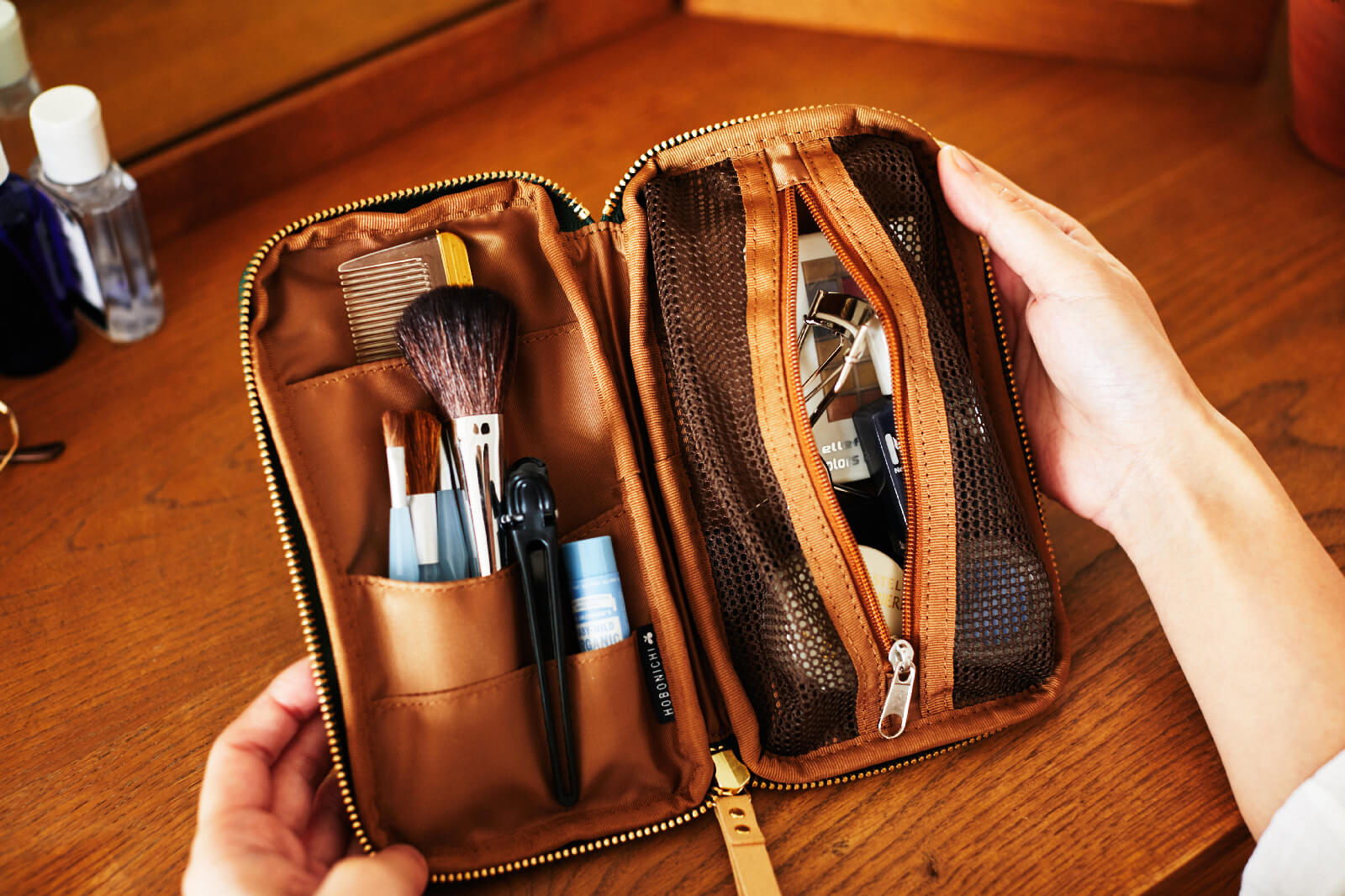 Sales Information
Sales begin March 1, 2018
*Sales will begin on the online Hobonichi Store and in the Tobichi Tokyo shop on March 1st at 11 AM. Sales will begin in the Tobichi Kyoto shop on March 2nd at noon.
*For store hours and stock availability in Loft stores in Japan, please contact each shop directly.