The Hobonichi Techo is a notebook with an unobtrusive yet supportive layout that makes its daily pages ideal for writing plans, doodling, pasting event tickets or scraps, and filling with any whims that come to mind. It is one of the most popular daily planners in Japan with 600,000 users, and the Hobonichi Techo Planner joined the Hobonichi Techo lineup in 2013 as the first and only English planner in the lineup. Aside from the Japanese characters for "techo" embossed on the book cover, the book is entirely translated into English.
Directing the production of the English planner book and ARTS&SCIENCE covers is ARTS&SCIENCE owner Sonya Park, who spent two years carefully fine-tuning elements that made the Japanese version a success into a global edition so that users around the world can enjoy the unique, easy-to-use design perfectly suited for combining work plans and personal writings in one place.
You can read Sonya Park and Shigesato Itoi's discussion on the creation of the Hobonichi Planner at the link below.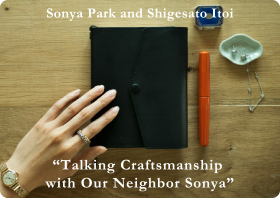 A simple, refined design.
The Japanese characters for techo, along with the ARTS&SCIENCE logo, are stamped in gold on this chic, textured black cover with a matte finish.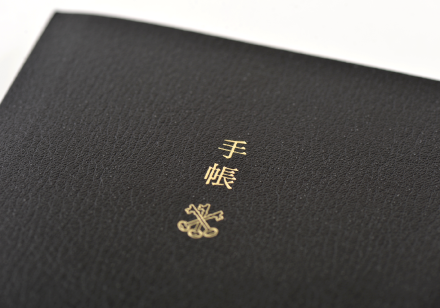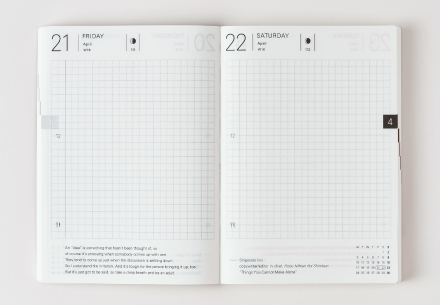 The simple design of the daily pages maximizes creative freedom and ensures the planner is easy to use, anywhere in the world. Only the 12 is marked on the optional, subtle timeline column to specify noon, and a meal icon at the bottom provides a place to write dinner plans or other ideas.
Each two-day spread features a quote from ARTS&SCIENCE owner Sonya Park or an English translation of an excerpt from the Hobo Nikkan Itoi Shimbun website.

The 2017 edition welcomes its fifth year with new features.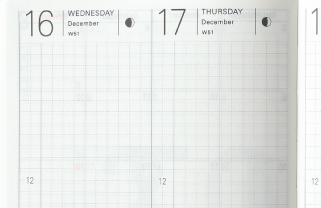 Addition of the "Turning the page to a new year" section
This year's planner includes a section entitled "Turning the page to a new year," which is located at the front of the book. It's a perfect place to brainstorm ways to use your new planner, write things down that you'd like to carry over from last year's book, list resolutions for the new year—or you can use it however else you like. It takes the place of the two-day-per-page section from last year.
Playful and practical appendix pages in the back of the planner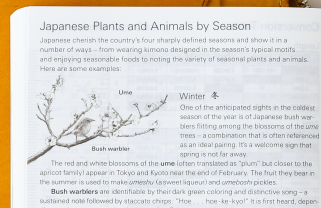 Plants and animals of Japan associated with the changing seasons
In Japan, certain plants and animals have come to represent each distinct season. This illustrated guide describes some of those plants and animals.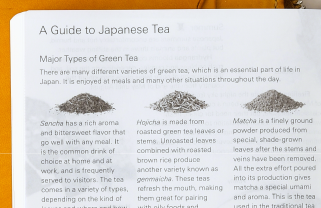 Fundamentals of Japanese tea and tea ceremonies
The guide illustrates the different types of green tea, tips on how to prepare it, and the philosophy and process behind the Japanese tea ceremony.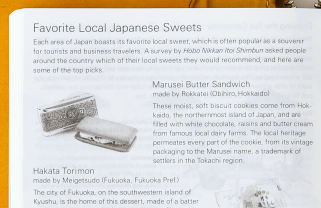 A list of Japan's favorite local treats
Hobonichi website conducted an online survey about favorite local treats across Japan. This page introduces the names and flavors of the top seven choices.
We've kept everything that makes the Japanese version great.
-One page per day
-A6 Japanese paperback-size book
-Daily quotes translated into English
-High quality Tomoe River paper ideal for planners -Lay-flat binding
*The English Hobonichi Planner is only available in a January-start edition.
All new, exclusive cover designs by ARTS&SCIENCE.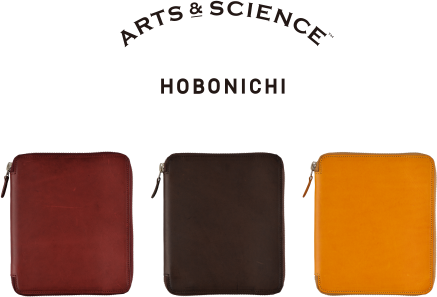 Zippers covers are now available in leather for the 2017 edition. Zippers covers include pen holders and oversized pockets on the inside, and have a simple feel that makes them especially beautiful and easy to use.
The luxurious tanned cow leather, used in both the interior and exterior of the cover, deepens in color and luster the more you use it and feels pleasant to the touch.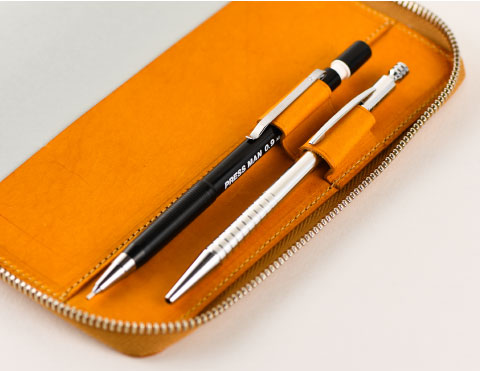 The cover interior includes one oversized pocket and two pen holders that allow storage for two utensils, such as a pencil and a pen. Instead of a built-in bookmark, the cover includes a pencil board to write on and keep your place.
*In order to allow customers the enjoyment of all-natural leather, it has been processed in a way that retains its original feel. Any potential imperfections will smooth out with continued use.
*Covers may contain subtle vein marks or surface irregularities.
*The color of the leather may bleed when it gets wet.
Hobonichi Planner Lineup
The Hobonichi Techo Planner is paired with six new cover designs from ARTS&SCIENCE. The three covers only available in ARTS&SCIENCE shops are made with goat leather exteriors and firm buffalo leather interiors.
*All prices include sales tax and exclude shipping.
Covers only available at ARTS&SCIENCE shops
ARTS&SCIENCE
A&S Dark gray

Cover Only




32,400 yen

Book & Cover Set




35,100 yen

ARTS&SCIENCE
A&S Burgundy

Cover Only




32,400 yen

Book & Cover Set




35,100 yen

ARTS&SCIENCE
A&S Black

Cover Only




32,400 yen

Book & Cover Set




35,100 yen
*Please visit the ARTS&SCIENCE web page for information on products only available in A&S.
ARTS&SCIENCE
ARTS&SCIENCE is a store and brand headed by creative director Sonya Park, featuring a wide variety of items ranging from original clothing to sundries and groceries. The first store opened in 2003, and ARTS&SCIENCE has since expanded to seven locations in Tokyo. The first store outside of Tokyo opened in Kyoto in 2015.
http://www.arts-science.com/