Hobonichi Paper(s) by Ichio Otsuka
This notepad is 155 pages and the same size as the A6 Hobonichi Techo Planner / Original books, so it fits perfectly into planner covers. The paper inside is blank except for a light blue illustration of a bird, and the pages are glued in instead of sewn, making them very easy to rip out for shopping lists or passing along messages.
This item is designed by illustrator Ichio Otsuka and features cute birds, honeybees, rabbits, butterflies, flowers, and more around the hobonichi paper(s) logo.
Hobonichi Paper(s) by Ichio Otsuka

JPY432(incl. tax, excl. shipping)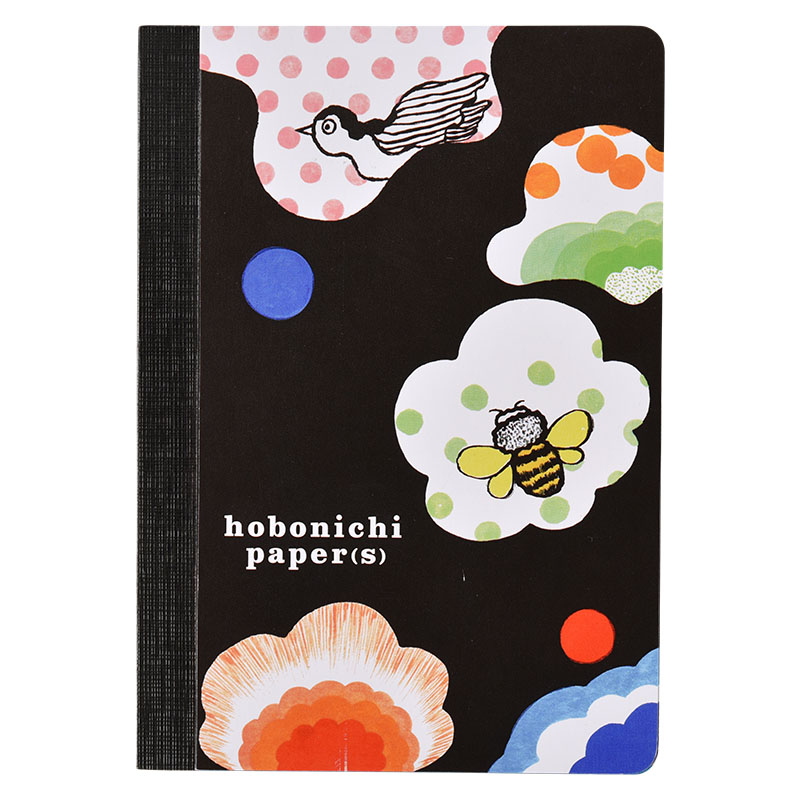 Shipping Date

1-3 business days
Specifications
Hobonichi Paper(s) by Ichio Otsuka

| | |
| --- | --- |
| Size | W:105mm×H:150mm×T:17mm |
| Weight | 210g |
| Main material | Woodfree uncoated paper |
| Other | Page Count: 155 sheets |
Please Read Before You Buy
In order to provide you with the most satisfaction for your product, we've compiled a list of warnings, potential issues, and tips to keep in mind for this particular product.
Please be sure to read this information carefully before placing your order.
Not suited for long-term storage

The Hobonichi Paper(s) notebook is specially designed with glue binding to provide easy-tear pages. Depending on how the notebook is used and handled, the glue binding may weaken over time, and pages may fall out. Please note that this book is not designed to be stored as a complete, closed book for long periods of time.