Press Man
This mechanical pencil has 0.9 mm, 2B lead that's an original product of the pencil and writes especially smoothly. The "safety slide" on the pencil tip allows users to put pressure into the pencil without worrying about breaking the lead. And while traditional lead refills are usually about 6 cm long, the Press Man lead refills are 10 cm long and last much longer.
Writing tool maker Platinum was founded by a group of professional reporters and stenographers in 1919, when pencil was king. The pencil lead mirrored that used in the Japanese Diet: an 8g weight that was light, difficult to break, and comfortable for writing. The lead went on to gain popularity with writers and artists for generations.
Also available for the Press Man mechanical pencil is the set of 10 lead refills.
Press Man

JPY216JPY108(incl. tax, excl. shipping)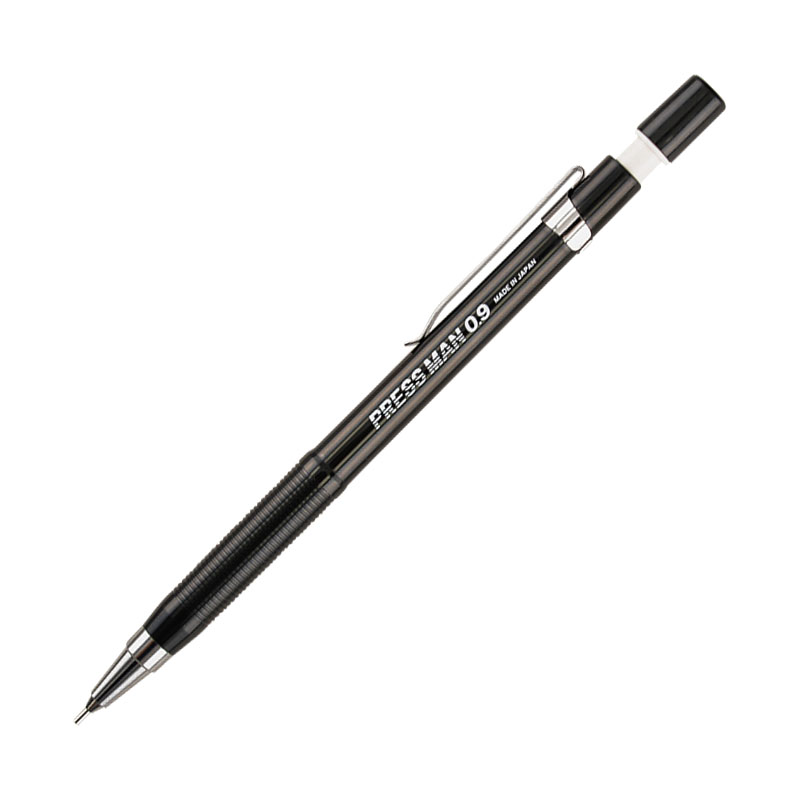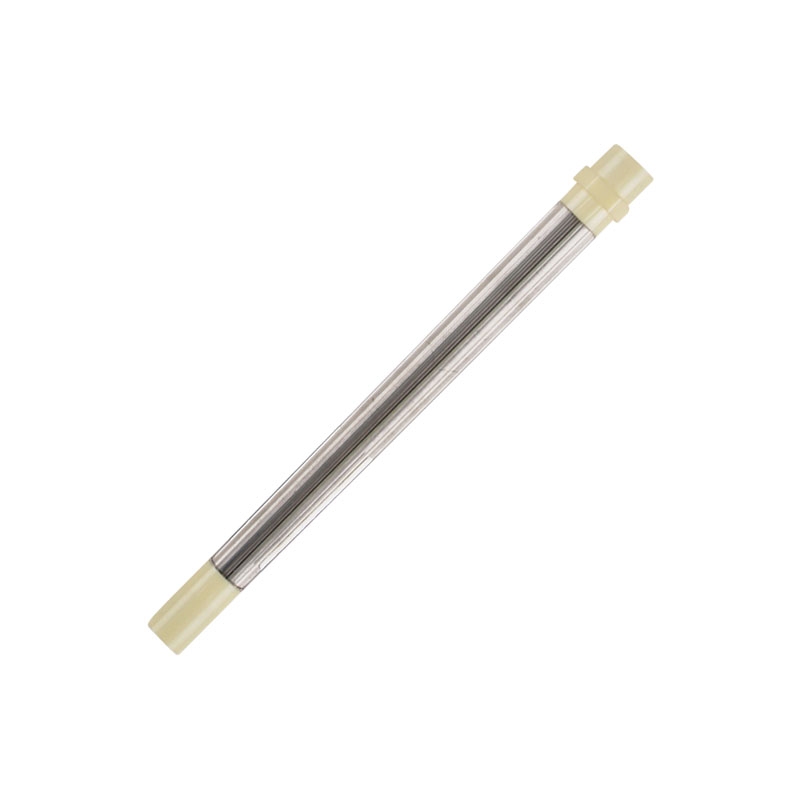 Shipping Date

1-3 business days

1-3 business days
Specifications
Press Man

| | |
| --- | --- |
| Size | Max. diameter: 0.9 mm x 15 mm |
| Weight | 9 g |
| Main material | ABS resin |
| Other information | Line width: 0.9 mm |

Refill 0.9 mm

| | |
| --- | --- |
| Size | Package: 8 mm x 105 mm (Lead: 0.9 mm x 100 mm) |
| Weight | 9 g |
| Other information | Line width: 0.9 mm |
Please Read Before You Buy
In order to provide you with the most satisfaction for your product, we've compiled a list of warnings, potential issues, and tips to keep in mind for this particular product.
Please be sure to read this information carefully before placing your order.
There are currently no special notices about this product.