Lapis - Motion in the Silence
This art book features a collection of works by artist junaida. The series is modeled after a surge of energy building up and rising from a soundless ore. The motif reaches across the entire book, as each page contains artwork depicting the ore shimmering quietly in the dark. The book also contains no text and provides the perfect medium for studying each art piece as if you were walking through junaida's exhibition.
This art book was conceived, edited, designed, and printed entirely by junaida himself. The glossy pages are printed to depict junaida's ideal color of black and the glittering look of the ores.
Lapis - Motion in the Silence

JPY4,968(incl. tax, excl. shipping)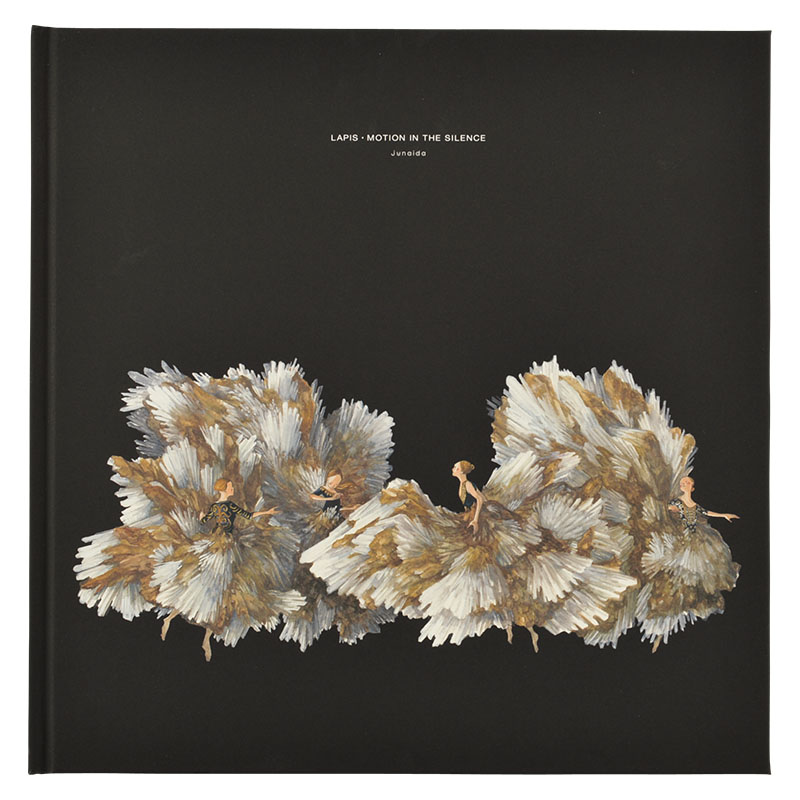 Shipping Date

1-3 business days
Specifications
Lapis - Motion in the Silence

| | |
| --- | --- |
| Size | 300 mm x 300 mm x 15 mm |
| Weight | 1012 g |
Please Read Before You Buy
In order to provide you with the most satisfaction for your product, we've compiled a list of warnings, potential issues, and tips to keep in mind for this particular product.
Please be sure to read this information carefully before placing your order.
There are currently no special notices about this product.