Top Sheet Cutter
This handy scrapbooking tool allows you to cut only the top sheet of several pages. A spring built into the cutter maintains a constant pressure that keeps the blade from cutting into more than one page at a time.
The handle contains a switch to allow you to select the strength of the cut depending on the thickness of the paper, such as printer paper versus newspapers or magazine pages. The MIN setting is for thin paper, and the MAX setting is for thick paper.
Top Sheet Cutter

JPY950(incl. tax, excl. shipping)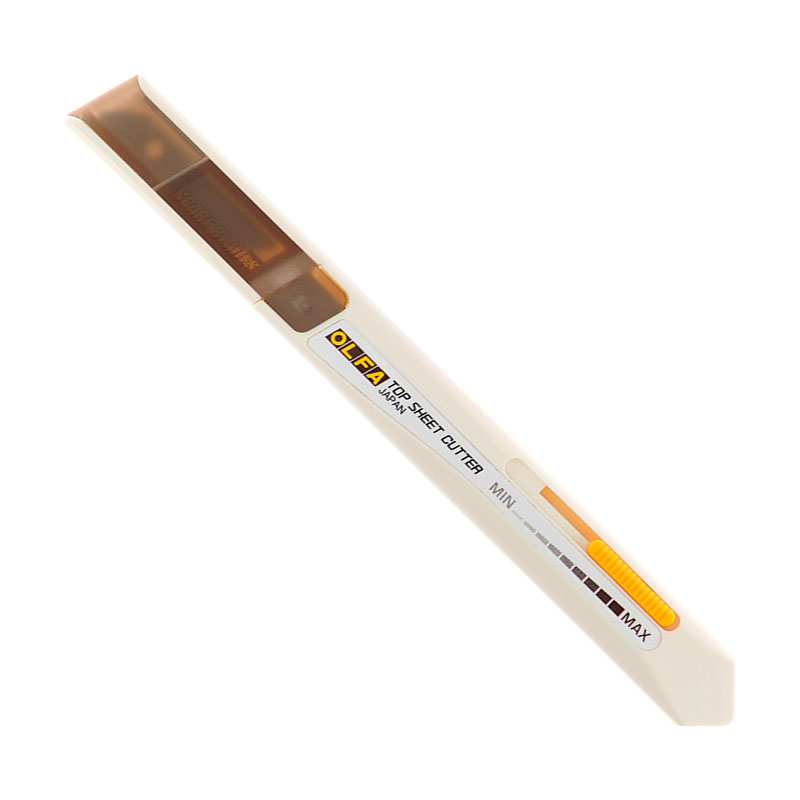 Shipping Date

1-3 business days
Specifications
Top Sheet Cutter

| | |
| --- | --- |
| Size | 15.5 mm x 142 mm x 11 mm |
| Weight | 17.5 g |
| Main material | Blade: High-carbon steel |
| Notes on use | Blade is sharp. Handle with caution. Do not bring onto airplanes when traveling. |
Please Read Before You Buy
In order to provide you with the most satisfaction for your product, we've compiled a list of warnings, potential issues, and tips to keep in mind for this particular product.
Please be sure to read this information carefully before placing your order.
Do not store in carry-on luggage when flying

Do not bring onto airplanes when traveling.