Good for taking outdoors
Penguin Daypack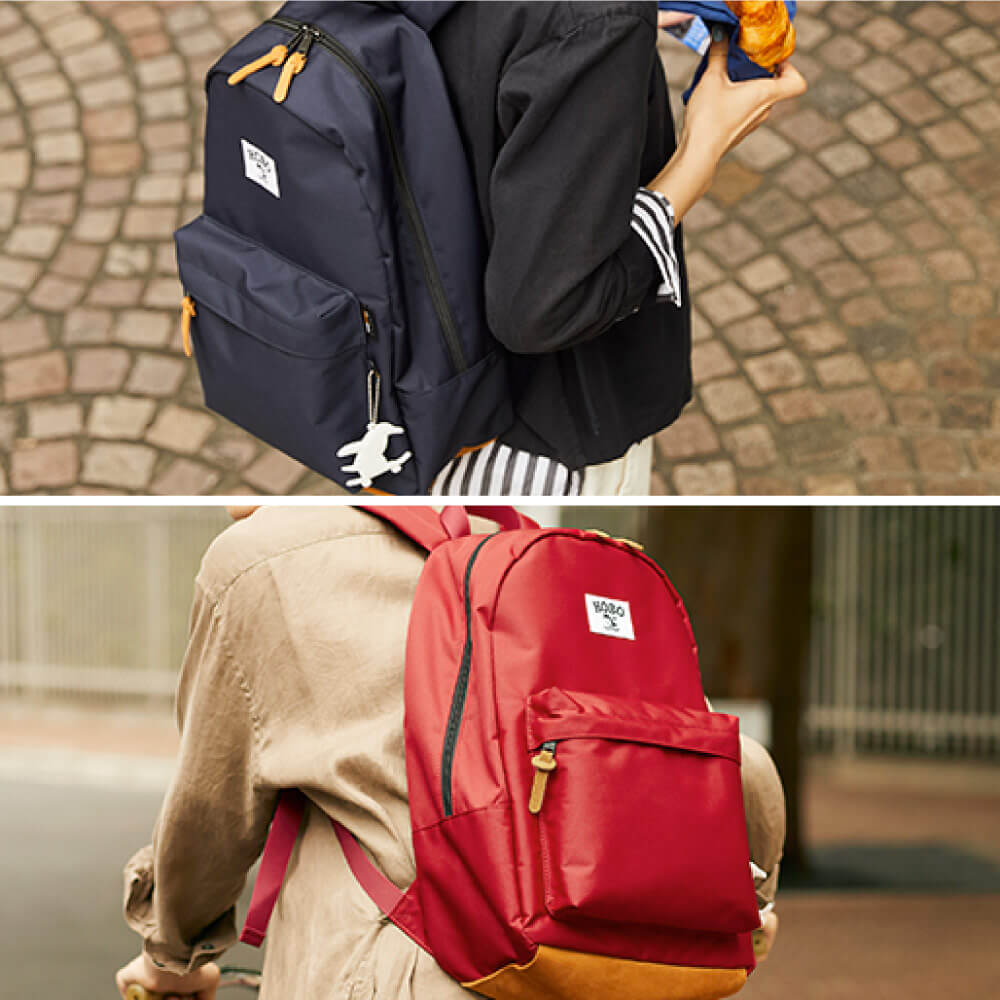 This slightly small daypack matches the Hobonichi Techo cover Wandervogel. The material is durable, high-strength nylon and comes in navy or red. The outer pocket also contains a hook for hanging things so you can complete the look with an optional Penguin Reflector!
A shoulder bag perfect for going into
town
B JIRUSHI YOSHIDA
Go Out Sacoche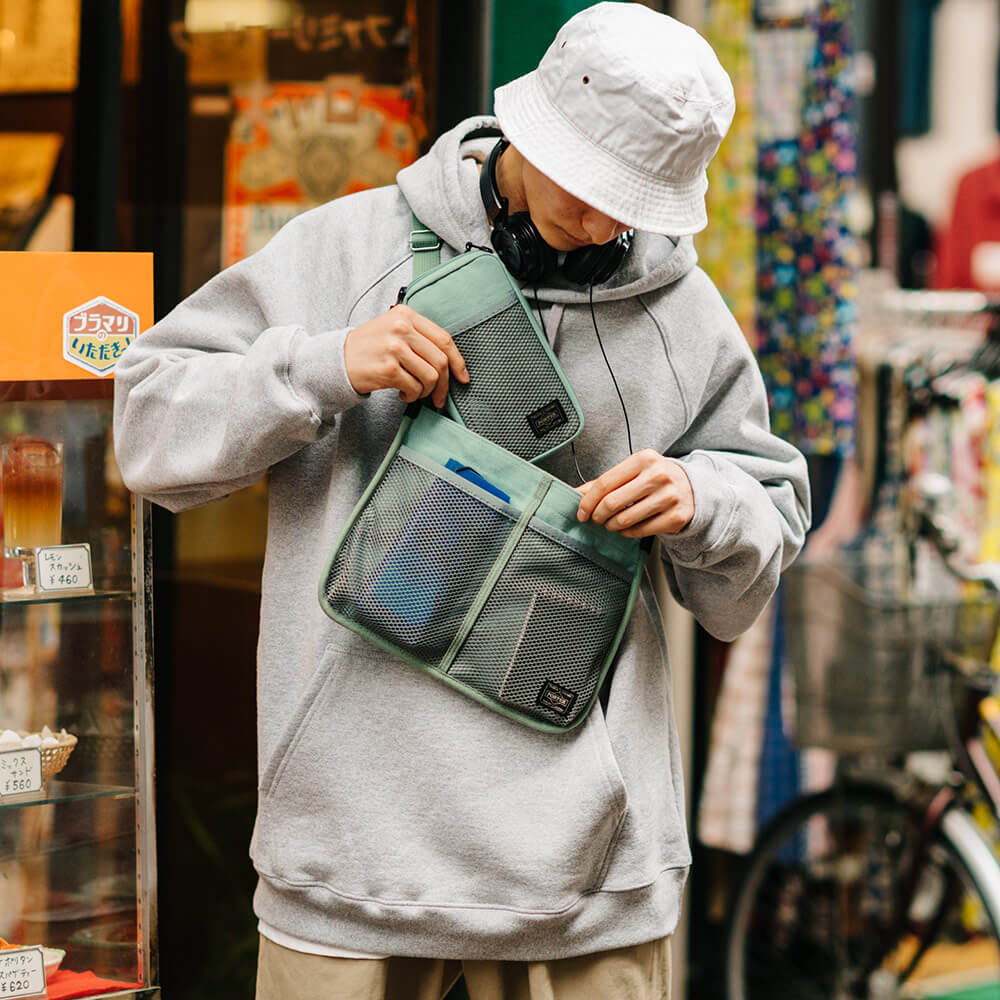 The Go Out Sacoche was created in collaboration with B JIRUSHI YOSHIDA. This casual shoulder bag comes in three colors to match their corresponding Go Out Weeks covers: Mint Green, White, and Navy. Not only does it look great for taking out on the town, but it's also nice and portable.
Enjoying all the appeal of textiles
minä perhonen x Hobonichi
Tote Bag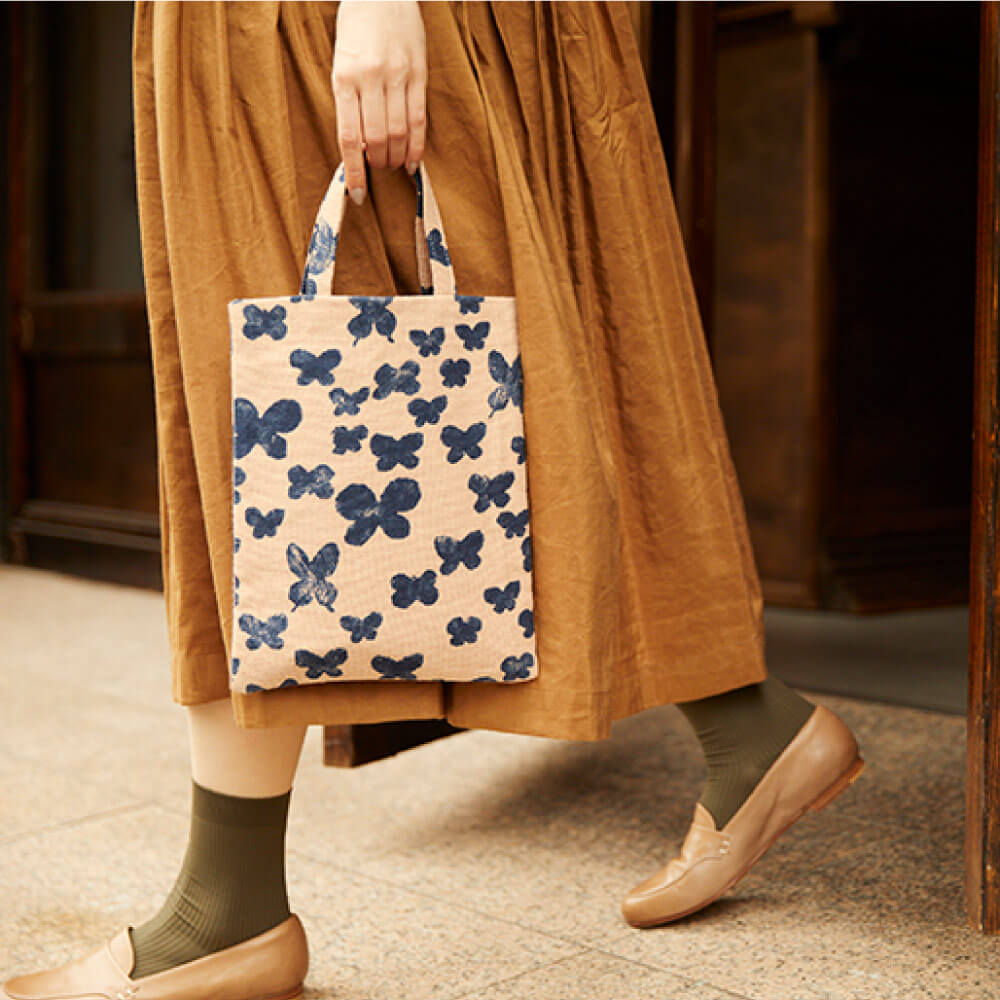 This small tote bag is made with the same textile used in the minä perhonen Hobonichi Techo memoria cover. Designer Akira Minagawa created the butterfly stamps featured on the memoria textile by hand. This design was stamped onto fabric, which was then used to create this printed material. No matter where you go, you'll feel happy if you've got this tote bag along with you.
Filled with blooming flowers
Primavera Handkerchief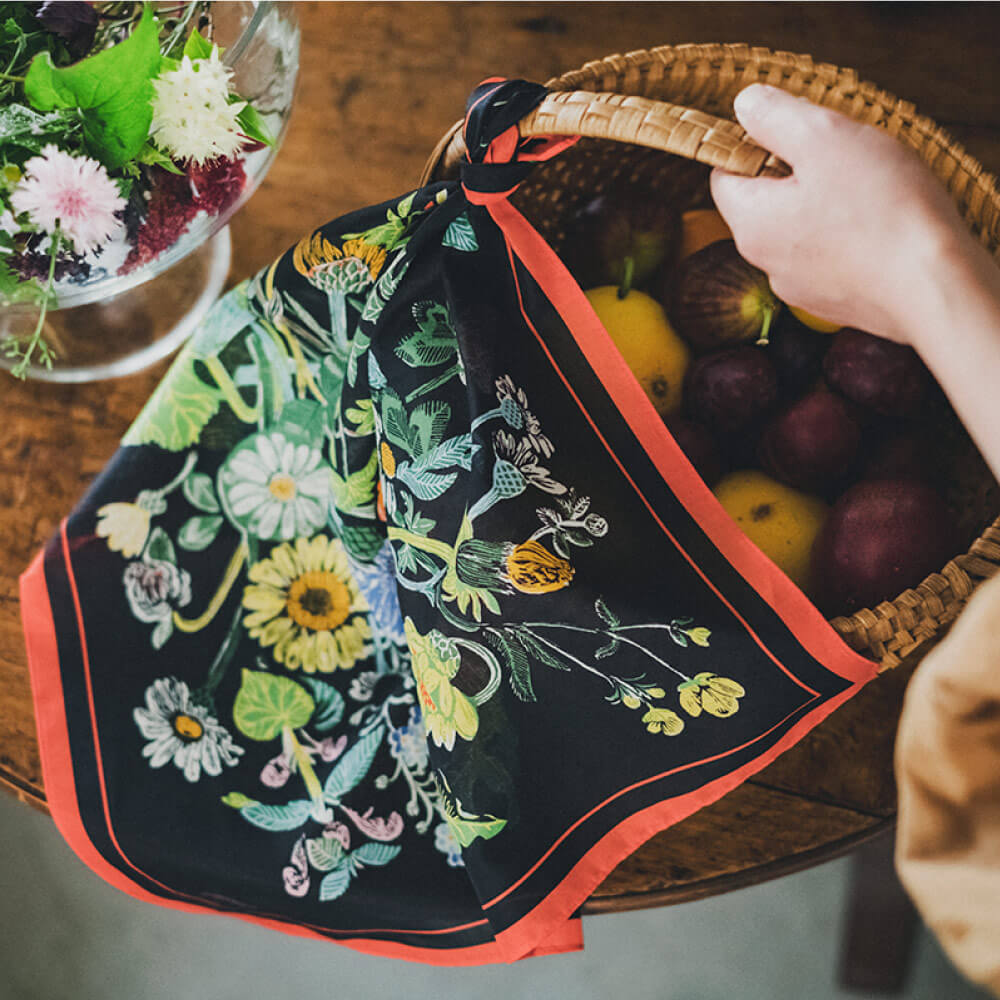 The design on this antique handkerchief matches the one featured on the Primavera (Red) techo cover. Originally made in Switzerland, this intricate handkerchief design has now been reprinted. The 100% cotton material is soft to the touch and highly absorbent.
The return of an antique button from
England!
Brass Button (Search & Collect)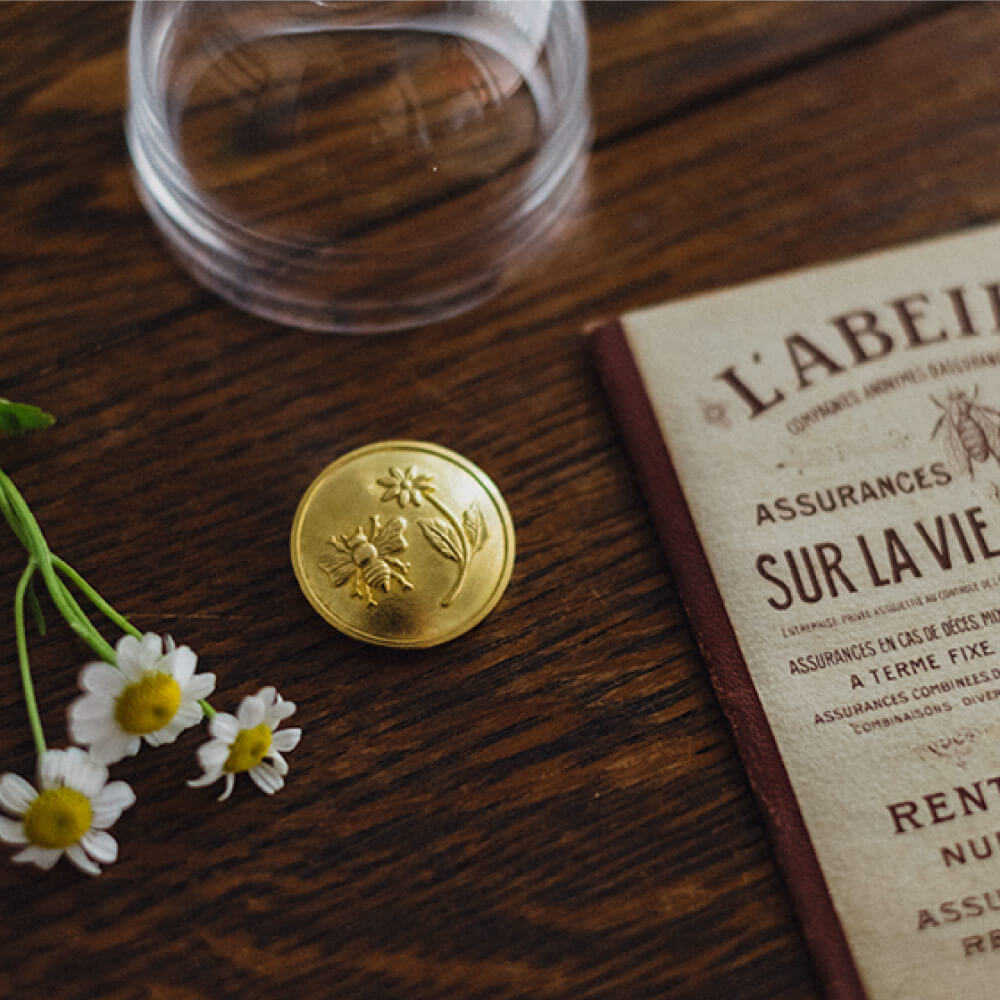 This button is featured on the Search & Collect Hobonichi Techo cover. Etched into the button is an old symbol of good luck, the honey bee, and a dainty flower.
A bright and fun color scheme!
mt Washi Tape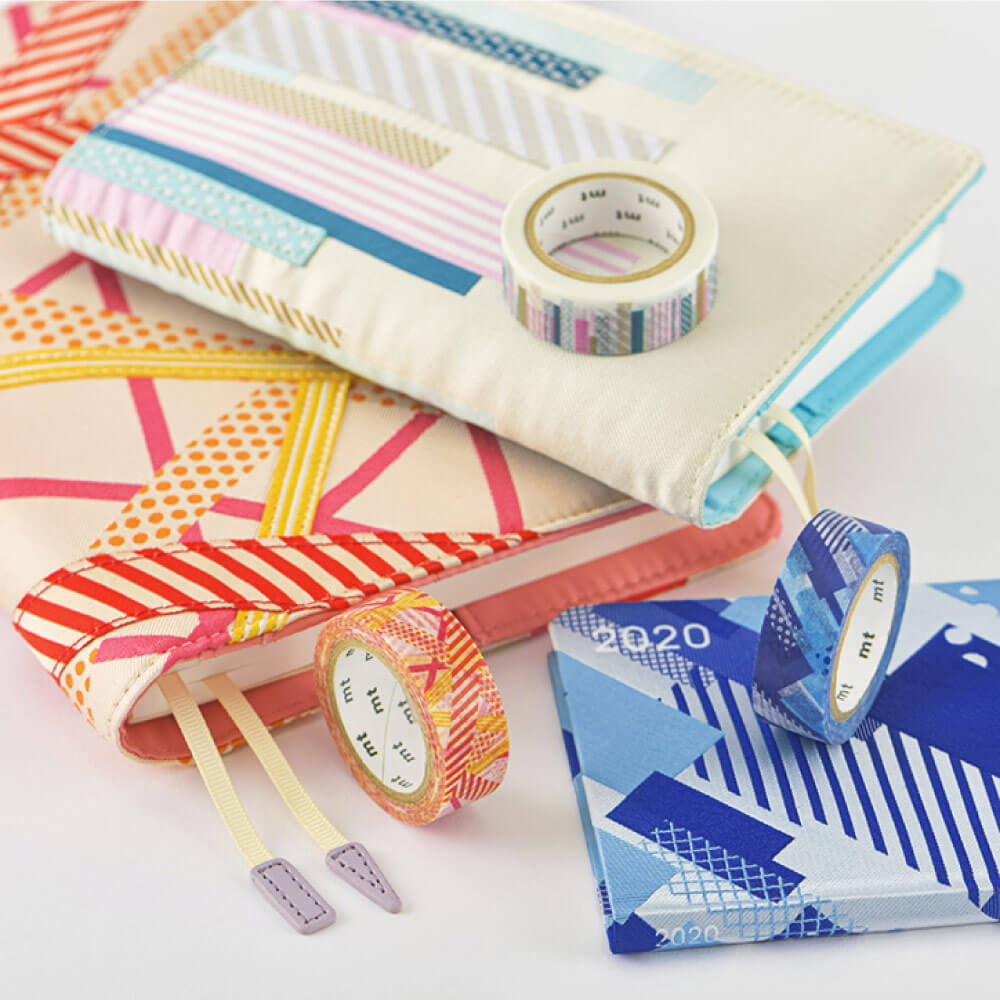 We've teamed up with mt, the world's leading washi tape brand, to create these 15 mm washi tape rolls that match the three mt Hobonichi Techo covers available in the 2020 lineup. Pastel Mix has a gentle look with its pastel colors, Red x Yellow Mix has an energetic design by pairing red with yellow, and Blue Mix pairs blue and white for a beautiful and versatile design. The tape is a perfect match for decorating your techo!

We'll be announcing more information about these products here on August 28th. Look forward to it!