New color: Warm Gray x Pink
Hobonichi Pencil Board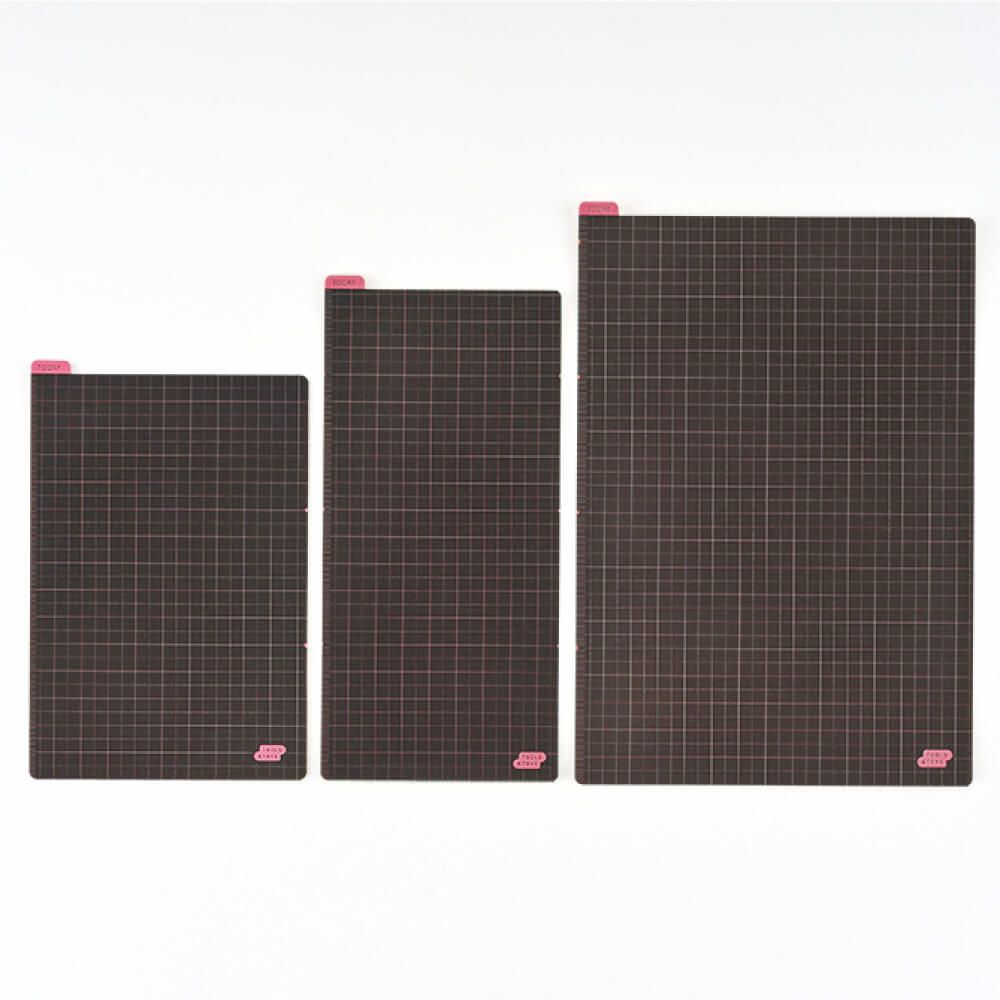 The Hobonichi Pencil Board is a popular accessory for the techo that provides a nice writing surface and keeps your pen from slipping as you write or draw. The board comes in a new color every year; 2020's design is a comforting pairing of warm gray and pink.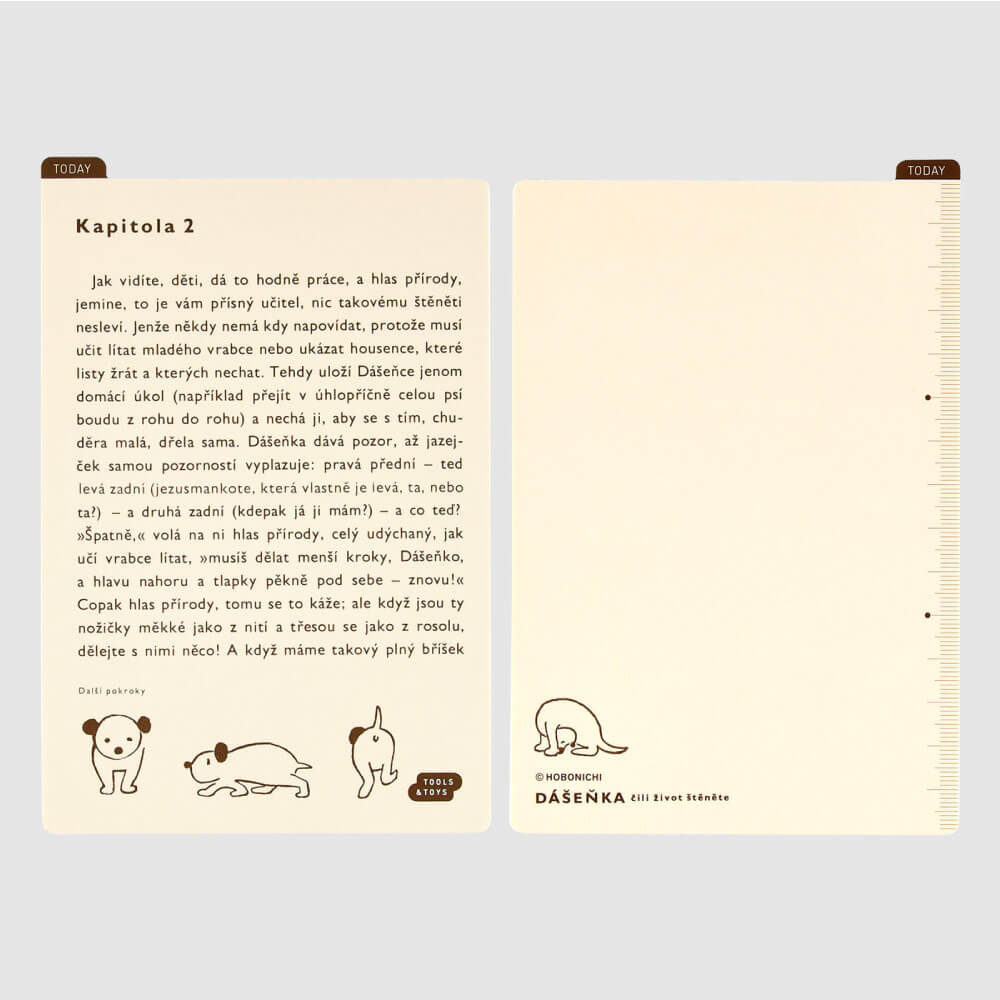 We've also got a decorative version that features the cute pup Dashenka, star of illustrated books by Czech author Karel Capek. The cute design looks like a page taken right from the book!
Instantly change the look of a solid
color cover!
Decorative Cover on Cover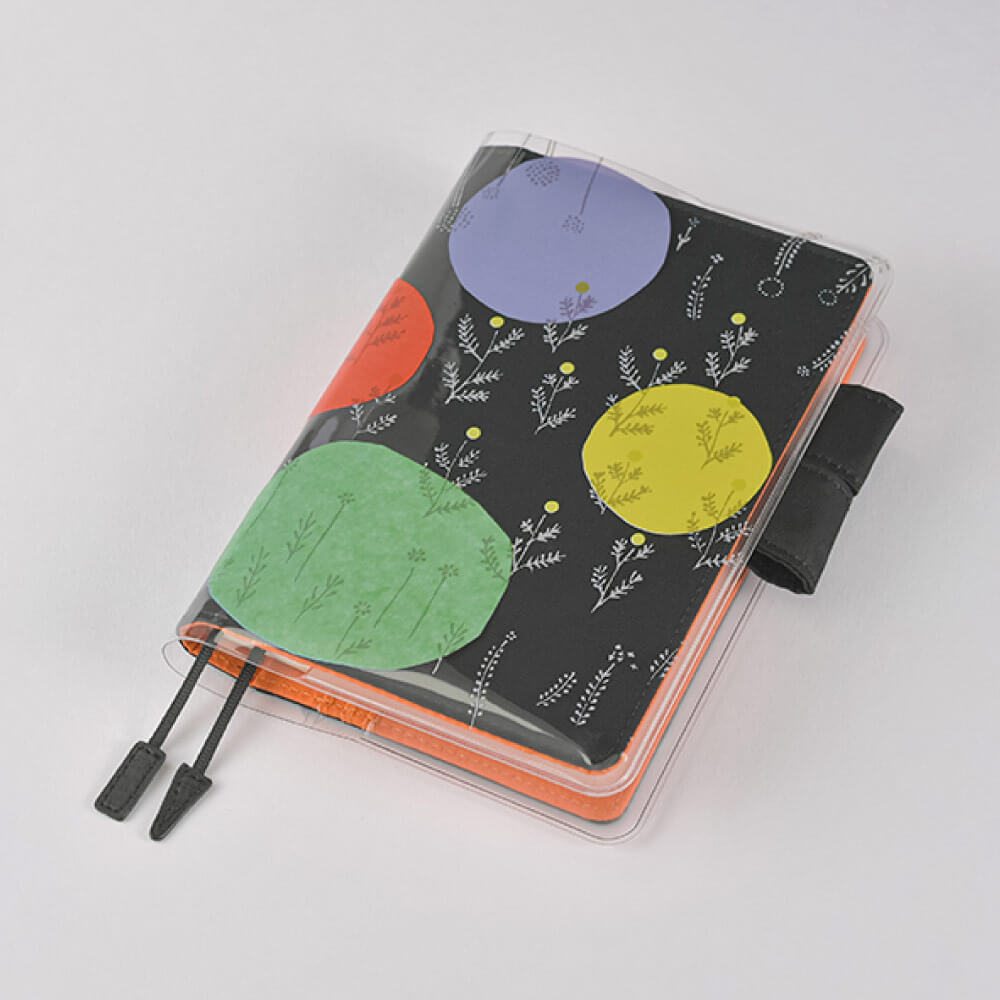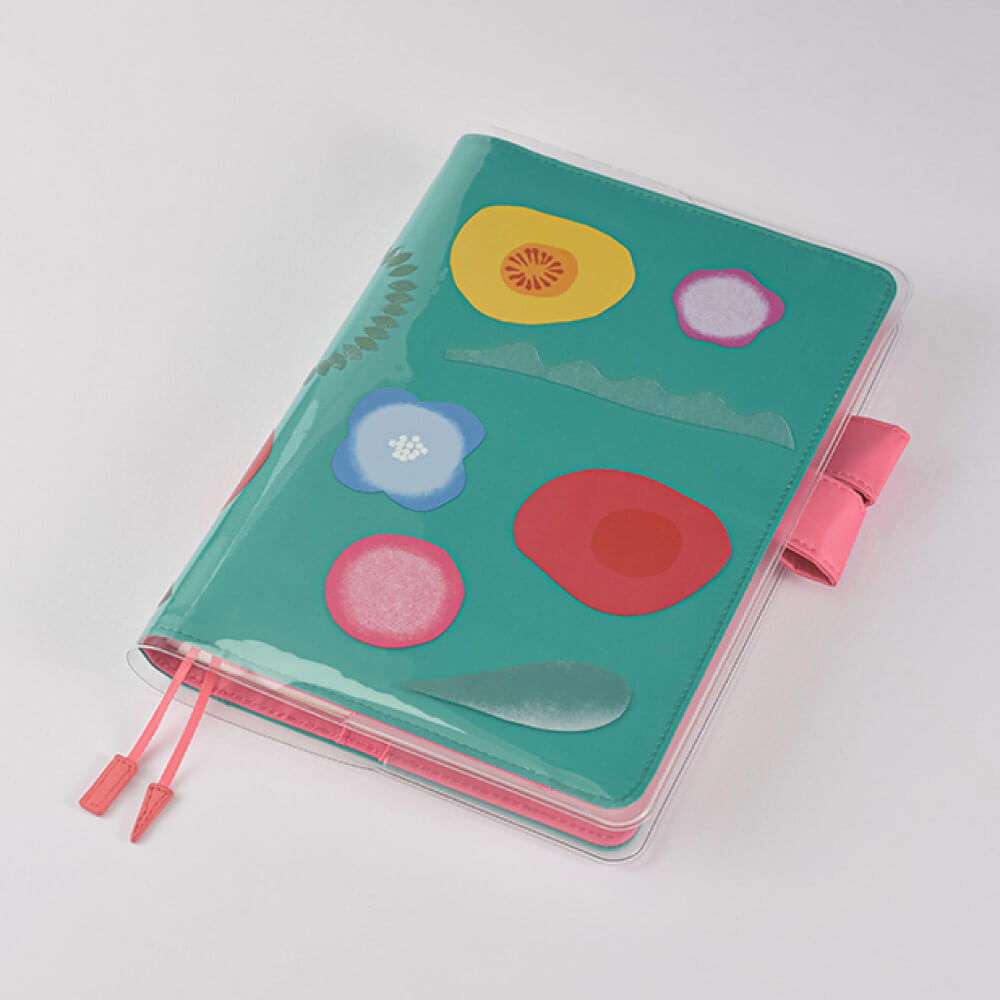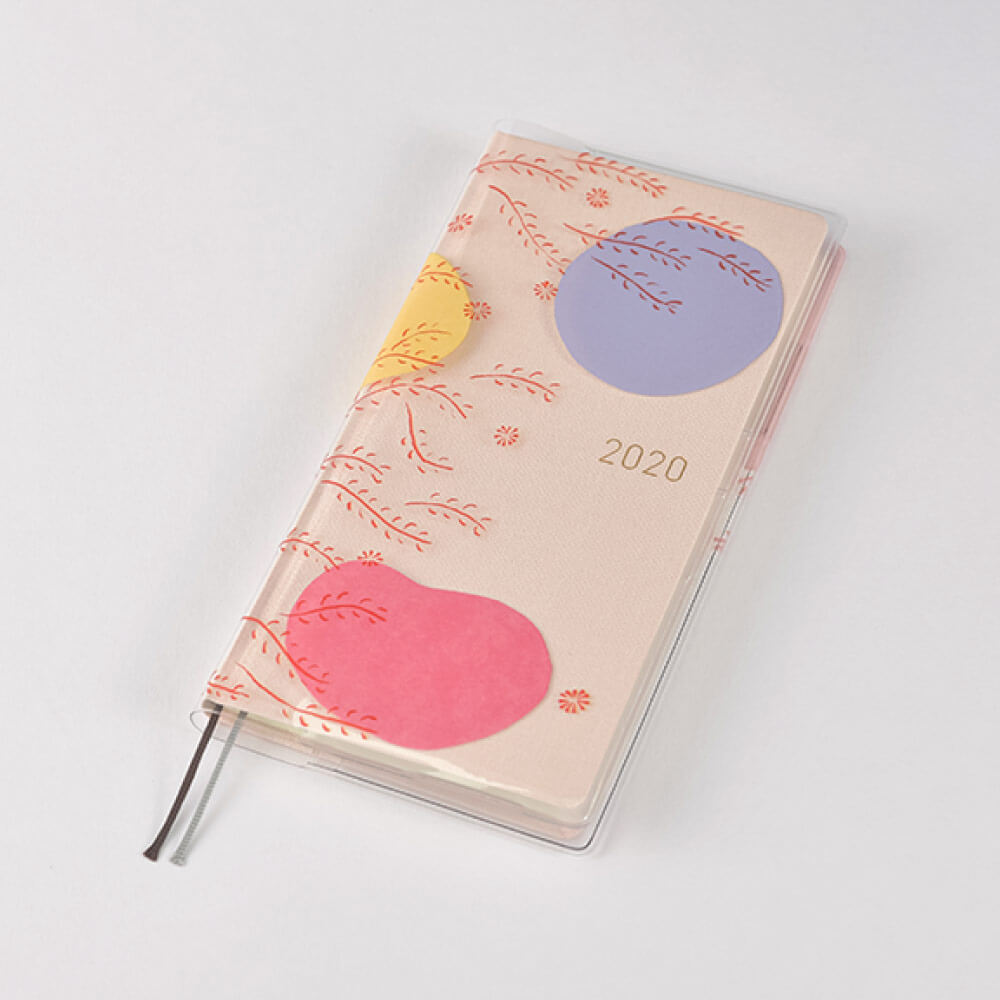 The decorative Cover on Cover and Clear Cover are optional, extra coverings that fit over select Hobonichi Techo covers to protect them from wear and tear while instantly giving them a fresh new look. This year they feature a cute flower and plant motif illustrated by artist Naoko Horiguchi.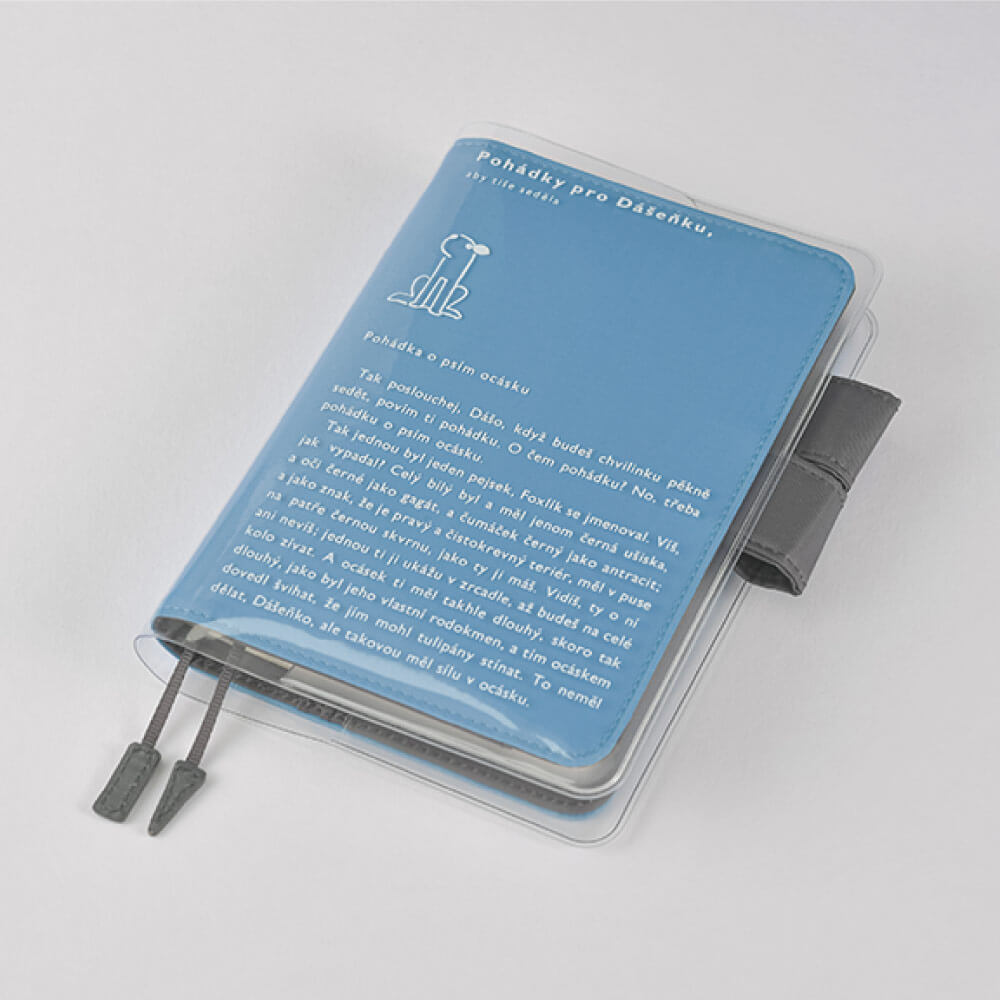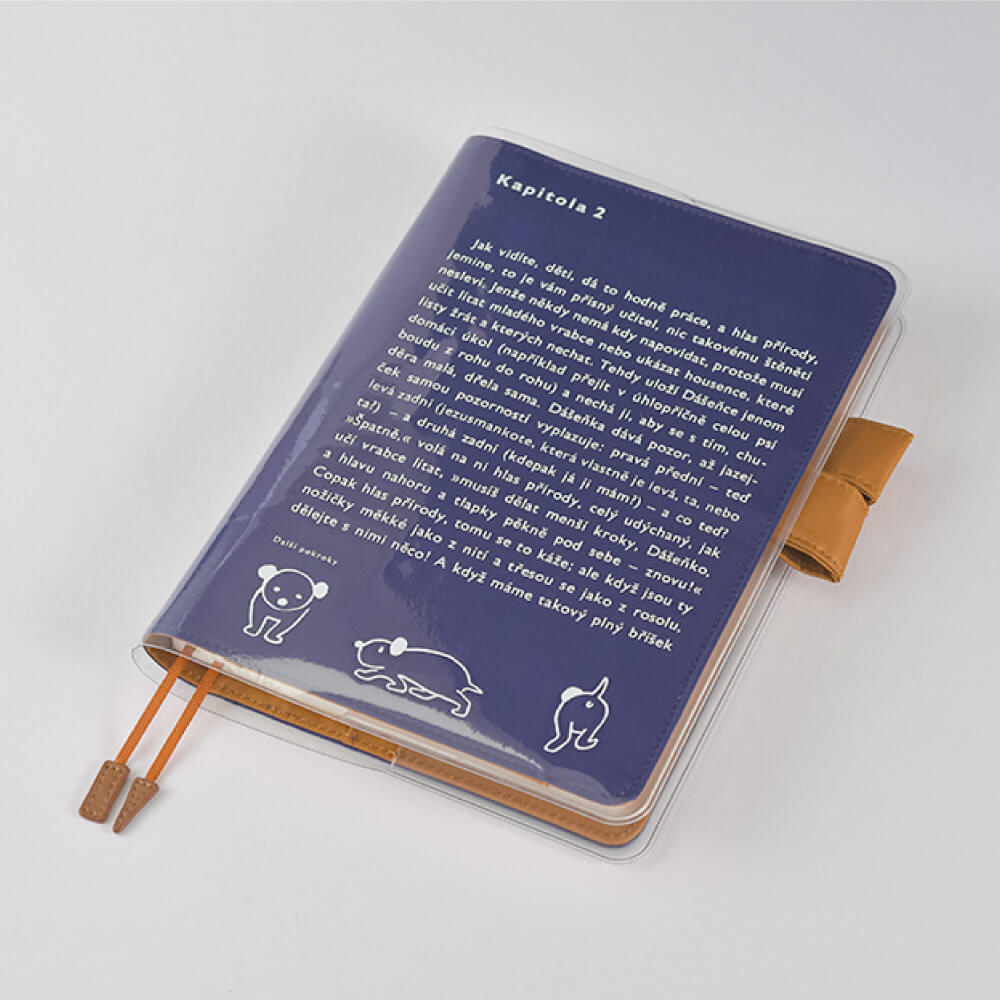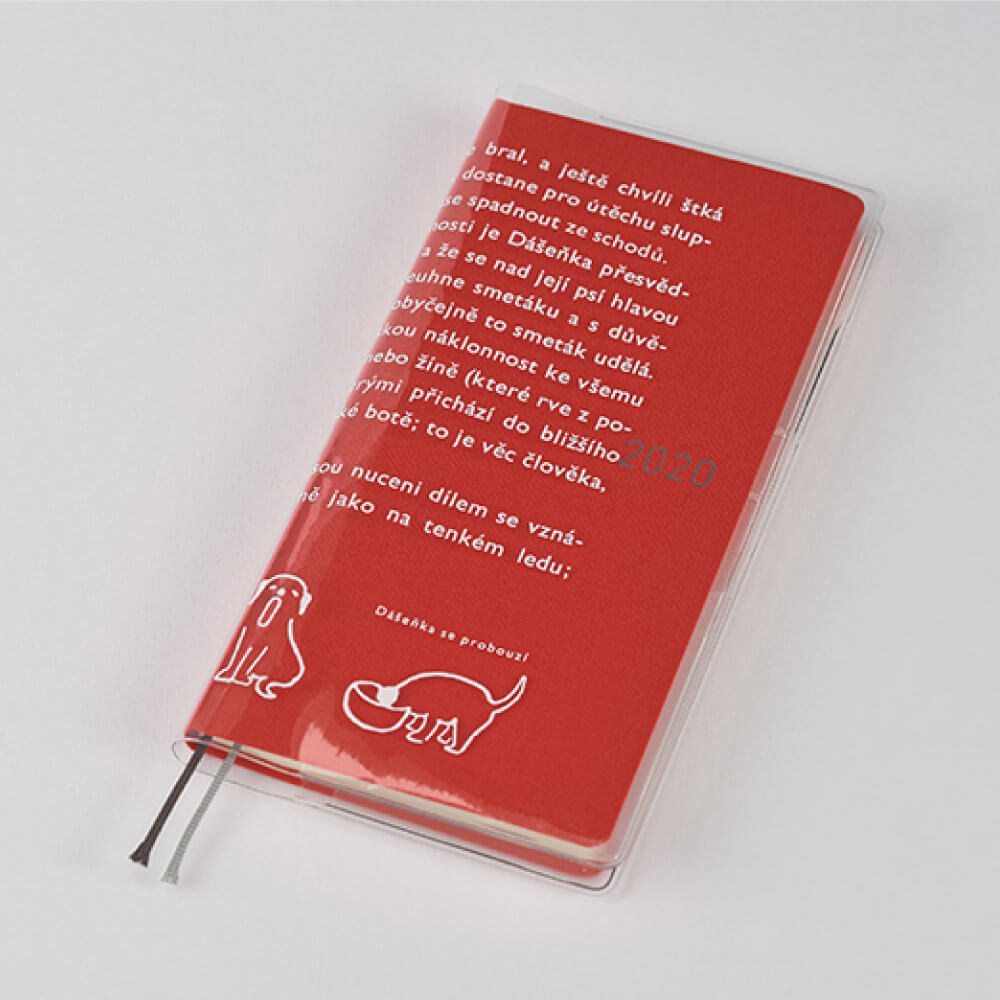 Also available is a series featuring drawings of Dashenka, the cute pup illustrated by Czech author Karel Capek. Dashenka is sure to make you smile!
Handy to have on hand!
Hobonichi Folder Set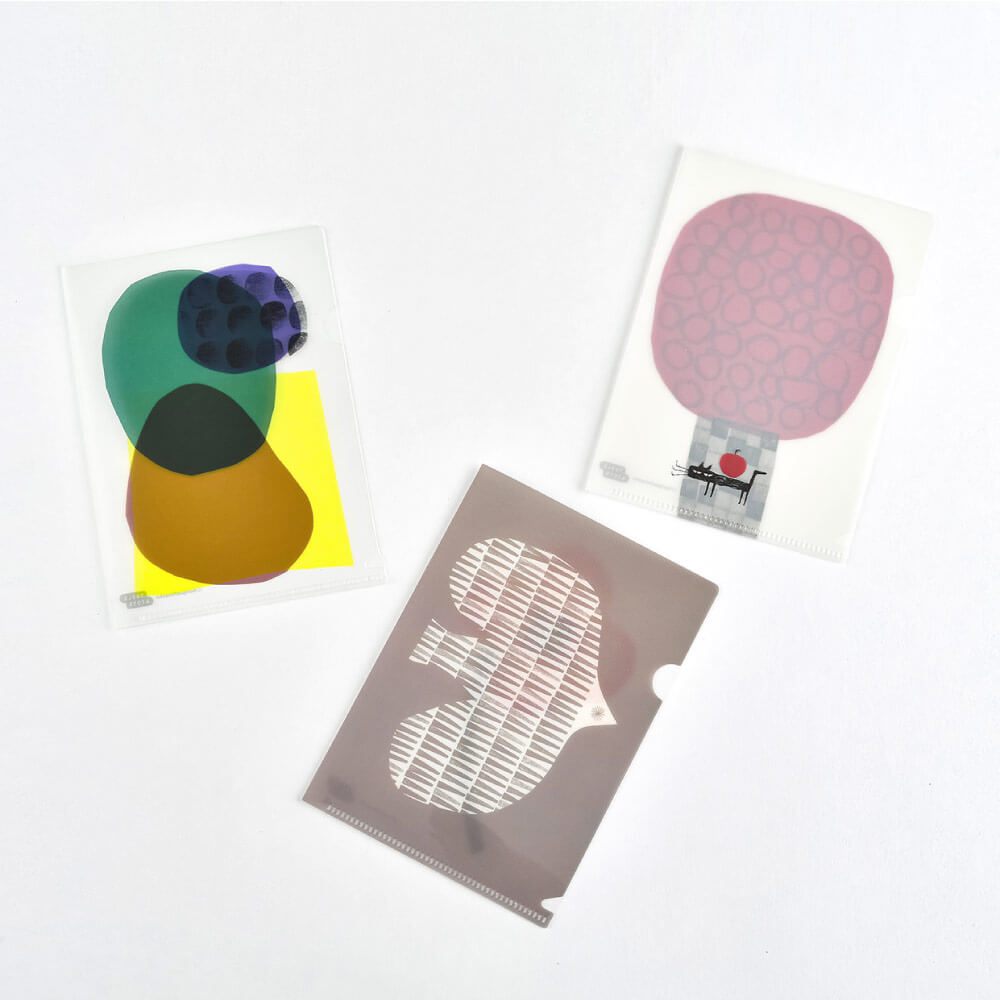 Also illustrated by Naoko Horiguchi, this folder set comes in A6 or A5 sizes and fit nicely into techo cover pockets.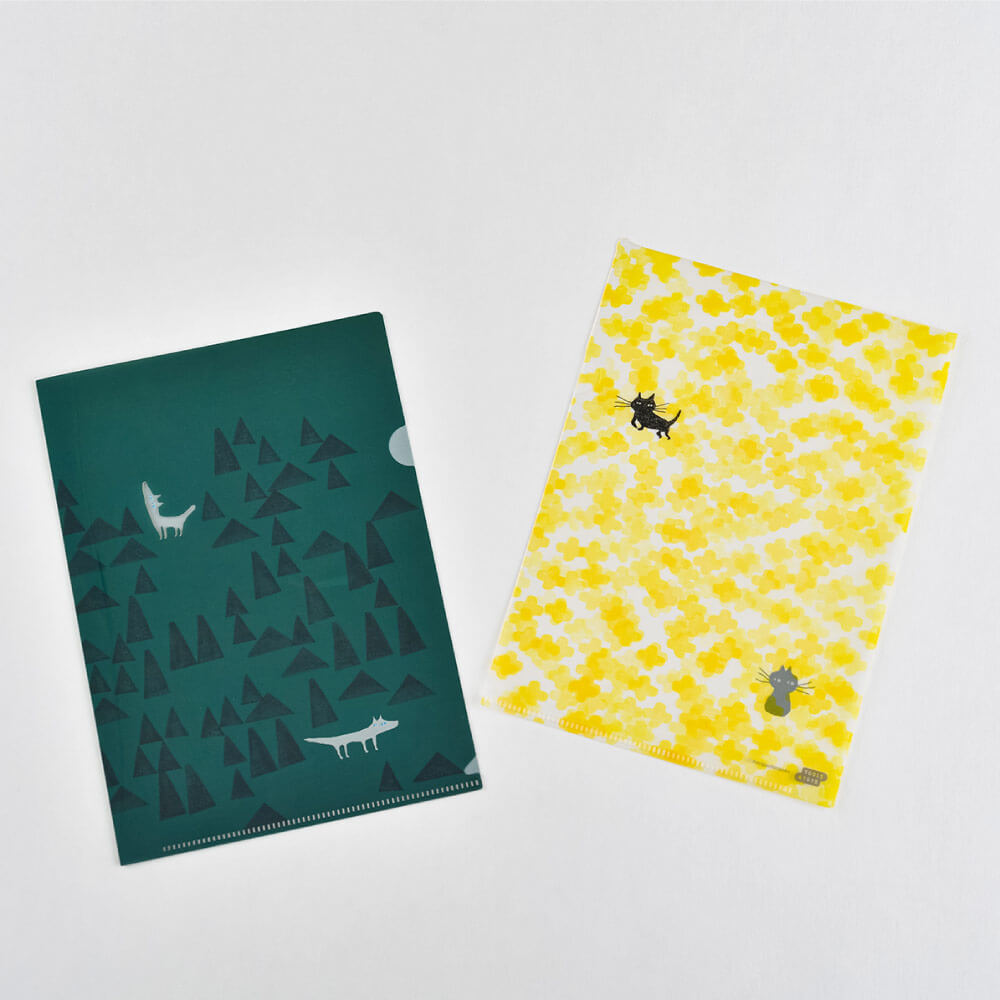 The dark green, A5-size folder keeps only the wolf see-through, a playful little detail.
Not too big, not too small!
Hobonichi Mini Letters Set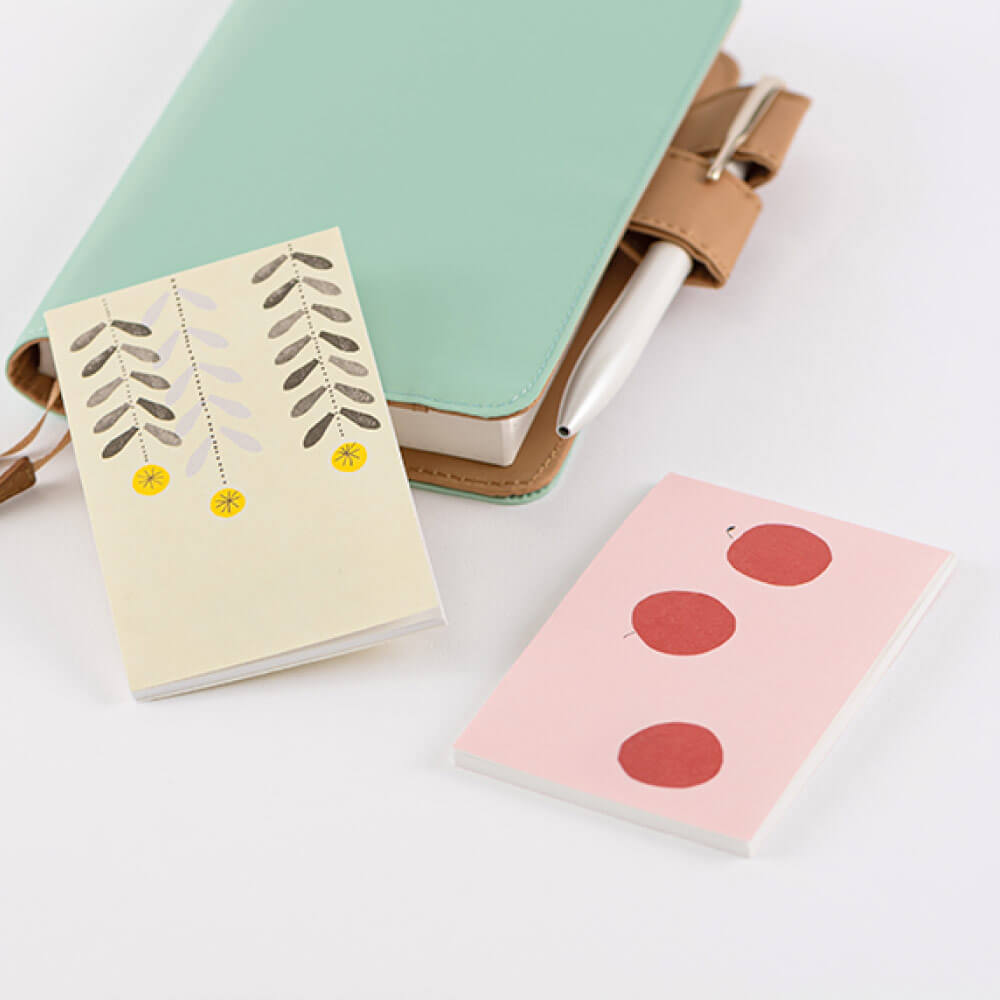 This set of two cute memo pads features illustrations by Naoko Horiguchi, and fits neatly into a techo cover's pockets for use anytime.
There's plenty, so use as you please!
Hobonichi Paper(s)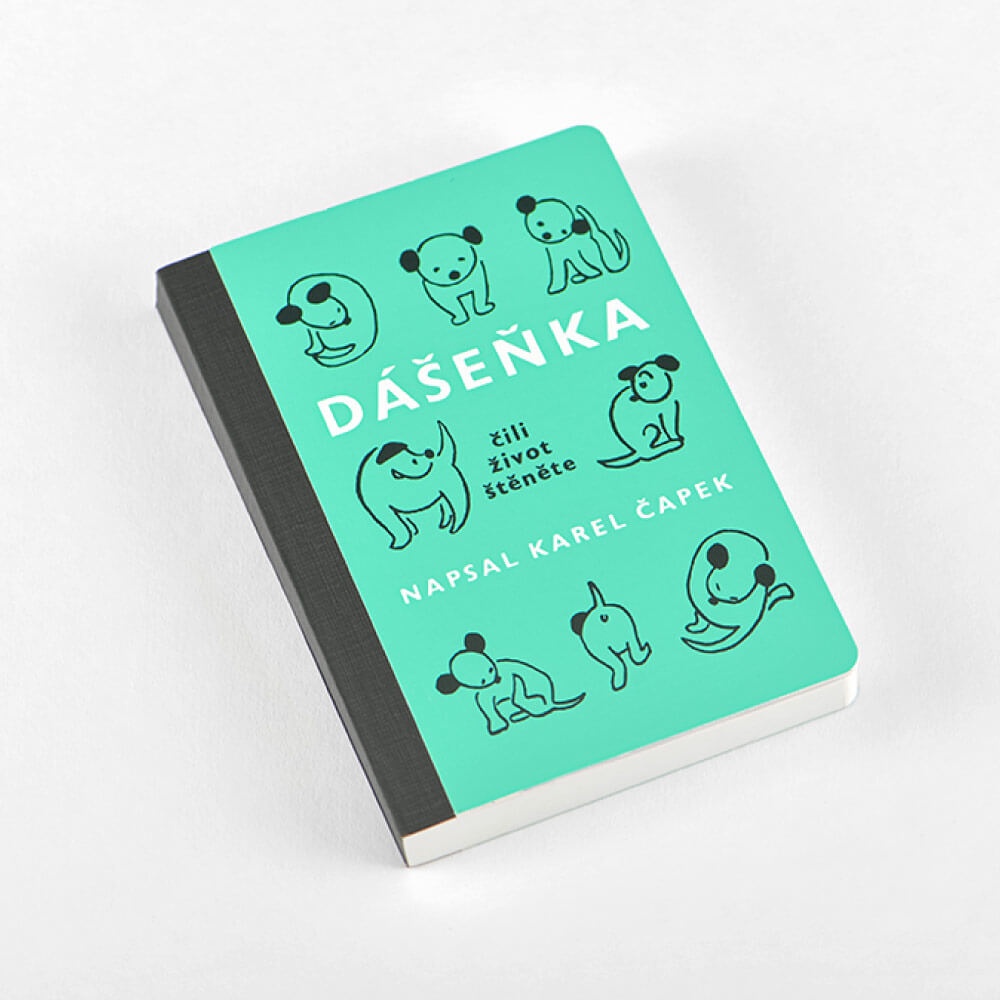 This A6 notepad has 155 pages, so you can use them to your heart's content. Pages are glued in instead of sewn, making them very easy to rip out as needed. This year's notepad cover features Dashenka, star of Czech author Karel Capek's illustrated book Dashenka: The Story of a Puppy.
Stored in a handy card-size case!
Hobonichi Translucent Sticky
Notes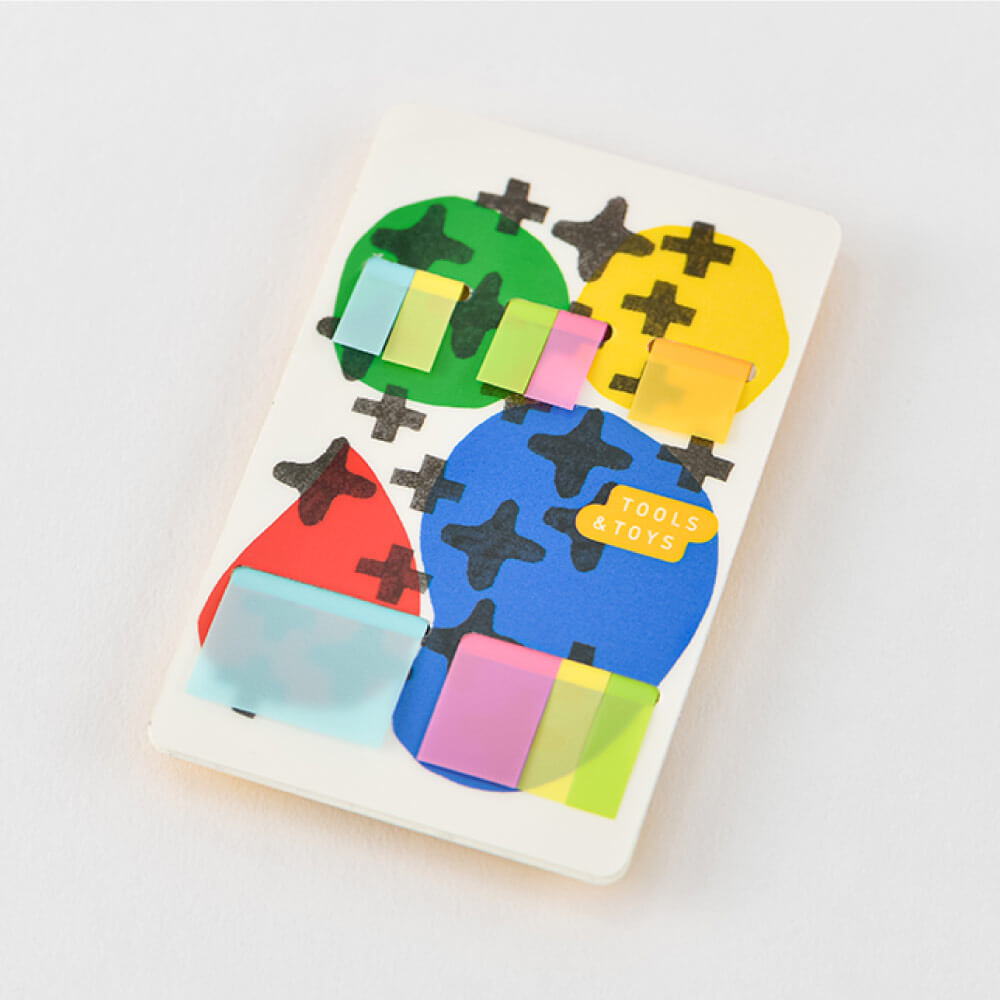 This set of sticky notes comes in 5 sizes and is designed to perfectly fit the graph-paper size of the monthly calendar and daily pages in the Japanese Hobonichi Techo books. They're easy to pull from the dispenser, which is illustrated by Naoko Horiguchi.
Use it once and you're hooked!
Whiteboard Calendar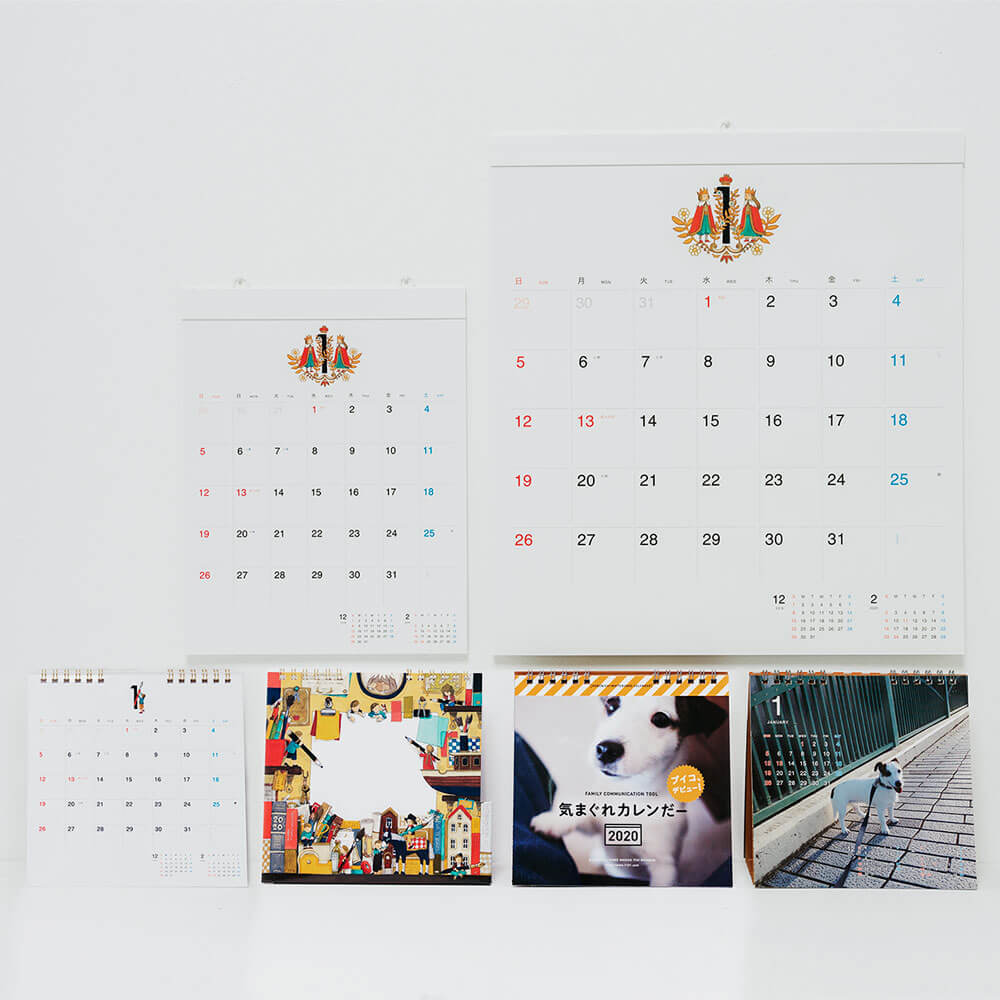 This calendar has a whiteboard finish, giving you plenty of space to write or erase entries as many times as you want. Sales begin alongside the Hobonichi Techo launch on September 1st. The calendar comes in three sizes: Full Size, Medium, and a Desktop size which contains a pocket. Also available is a Desktop size with photographs of Shigesato Itoi's puppy, Buiko. See the Hobonichi Whiteboard Calendar page for more information.

We'll be releasing more information about these products here on August 28th. We've also got lots of other items, such as stencils for drawing symbols and plain graph paper notebooks. Take a look and see which items you'd like to use together with your Hobonichi Techo.