Introducing the Hobonichi Techo 2020 lineup!
We'll have the entire collection of books and covers that go on sale starting September 1st. This will be the only time customers have a chance to see everything in person, including the lottery-sales products and other items exclusively for sale in Hobonichi's online store. We'll also have some Hobonichi Whiteboard Calendars and other accessories available. Stop by and see, feel, and discover the covers to see which will be your companion for the year ahead.

Techo team members will be on site on Friday, August 16th through Sunday, August 18th to answer any questions you may have, so feel free to let us know!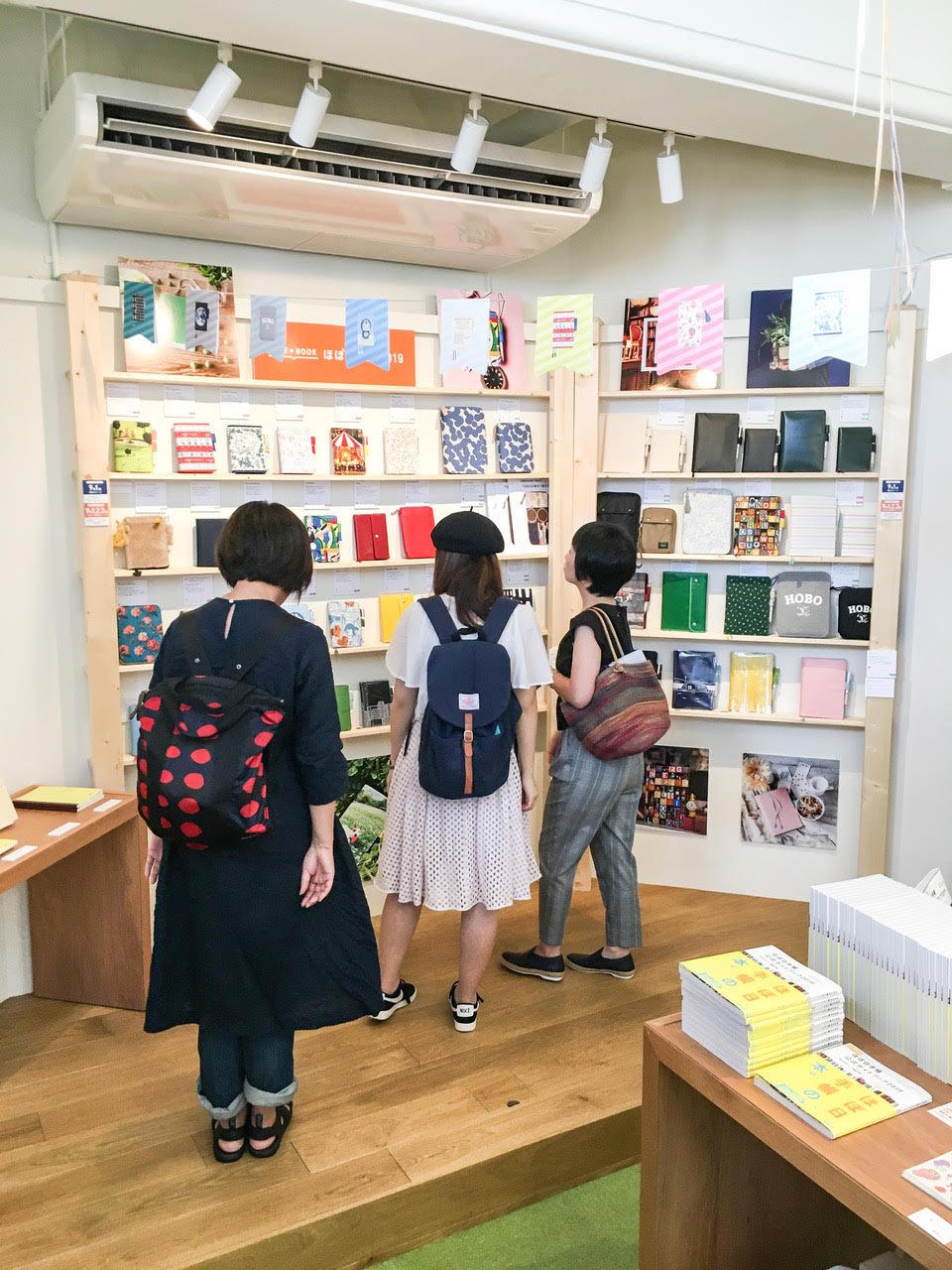 A special little treat for visitors
We've got our own original lottery available for participation at 100 yen a ticket. Everyone's a winner, so come get your ticket and small item and get excited for the upcoming year.

We'll also hand out free water bottles with custom labels.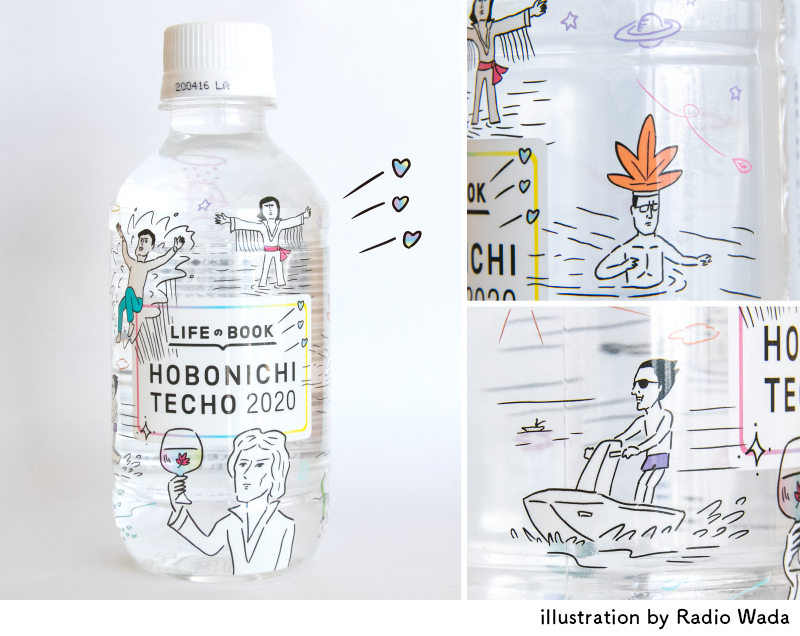 We've got catalogs of the techo lineup
We've got a pretty large selection of covers, so it can be hard to pick one when looking at them all. We'll have a printed-out catalog that lists the entire cover lineup so you can take it home and mull over the choices.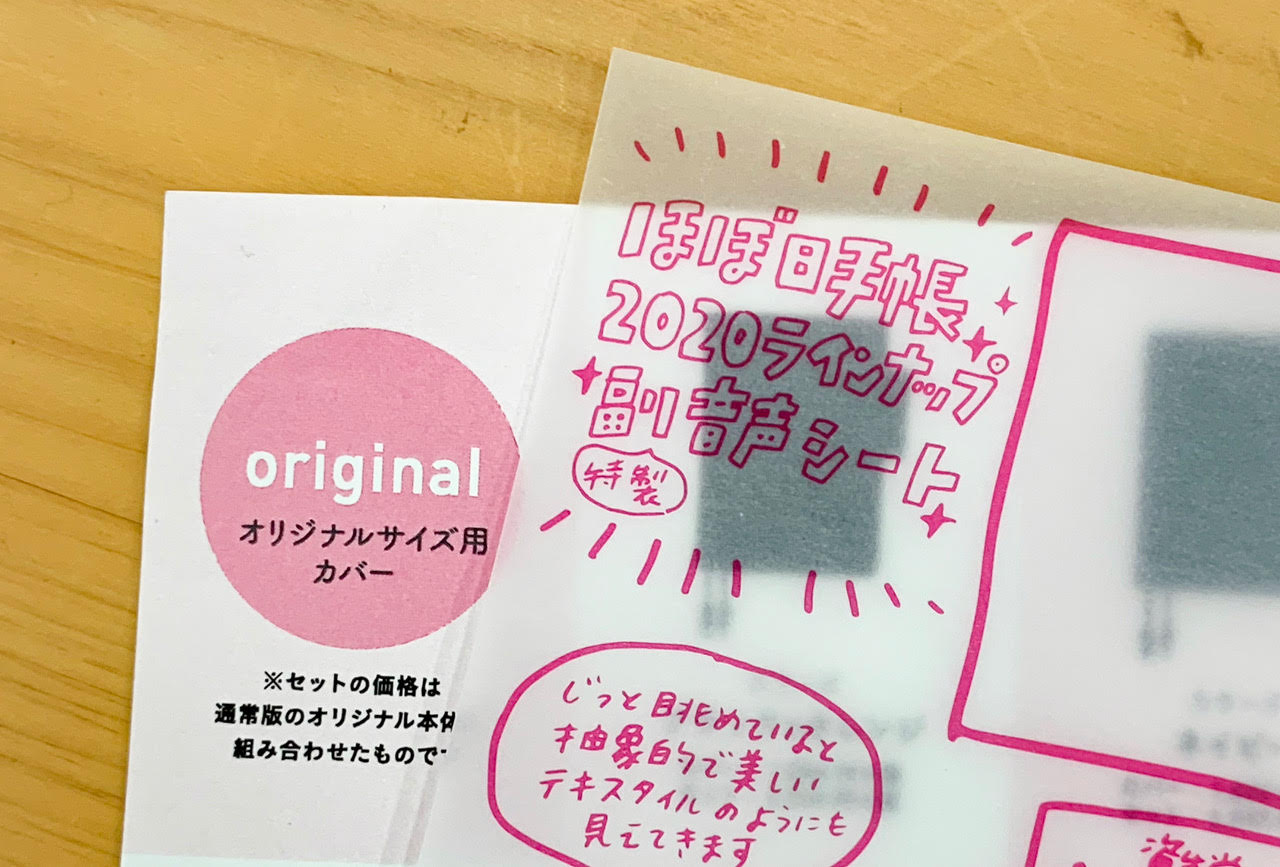 Early sales of the Hobonichi Techo Official Guidebook 2020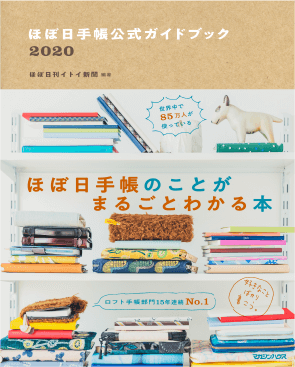 The Hobonichi Techo Official Guidebook 2020 will go on sale August 20th, but visitors can buy it early at the event starting August 16th. The book contains a big collection of usage examples from a wide variety of Hobonichi Techo users.
Show us your Hobonichi Techo
We'll have a special area set up on the first floor of Tobichi 2 where visitors can show off photographs and descriptions of their techos. It's fun to check out how other people are using their techos and get new ideas for how you can use it, and we hope this area will be useful for you.

So for those who have already been using the Hobonichi Techo, please bring yours! And for those who haven't used one yet, come get inspired for how you'd like to use your techo.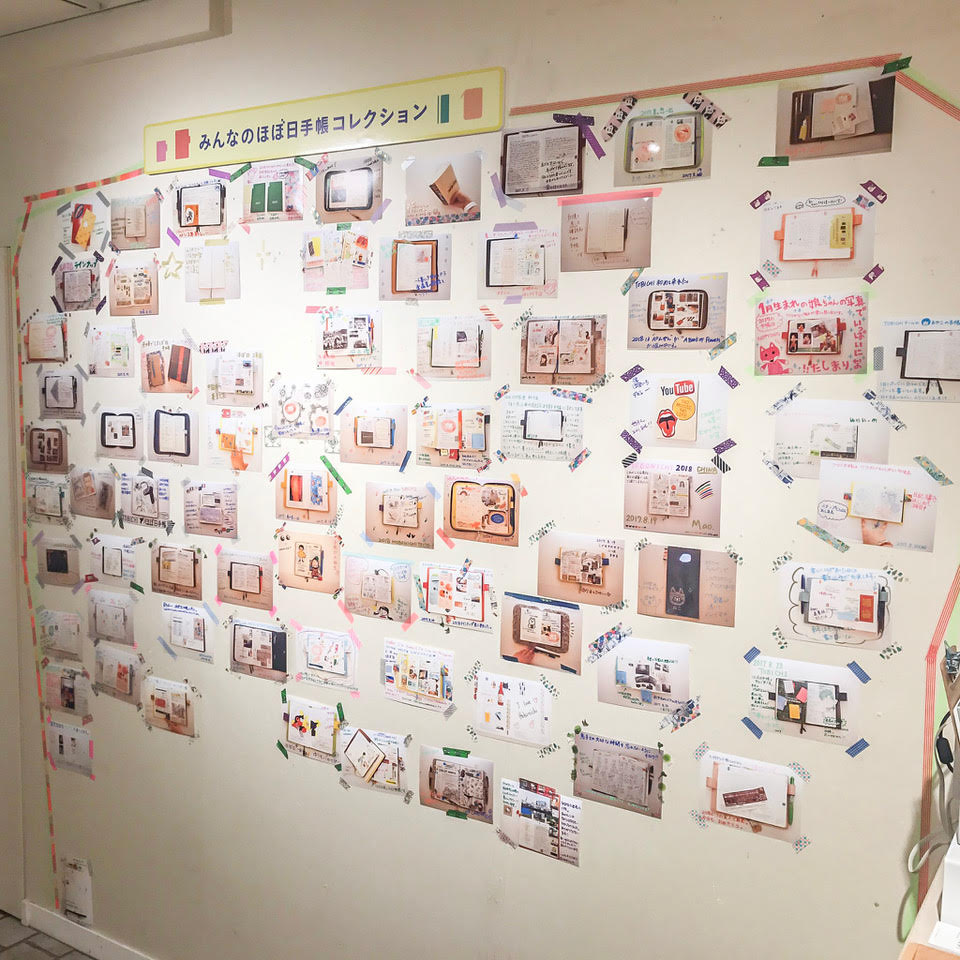 Commemorative event-exclusive stamp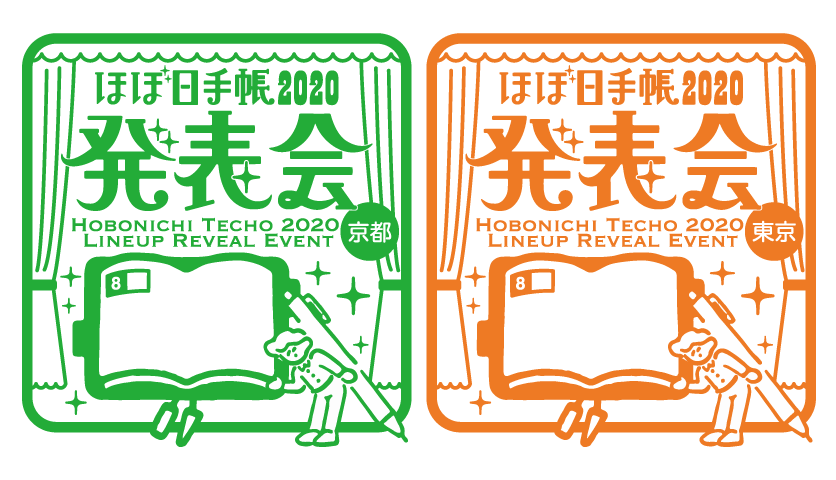 We'll have a stamp on site at both Tobichi Tokyo and Tobichi Kyoto that you can use to stamp into your book or paper that you bring. It's a special stamp designed for the Hobonichi Techo 2020 Lineup Reveal Event.

We hope to see you at Tobichi Tokyo or Tobichi Kyoto during the event from August 16th to August 29th!