Covers with Interesting Styles
The Hobonichi Techo 2019 lineup offers techo covers with various styles. Today we'd like to introduce to you 3 covers with distinct forms.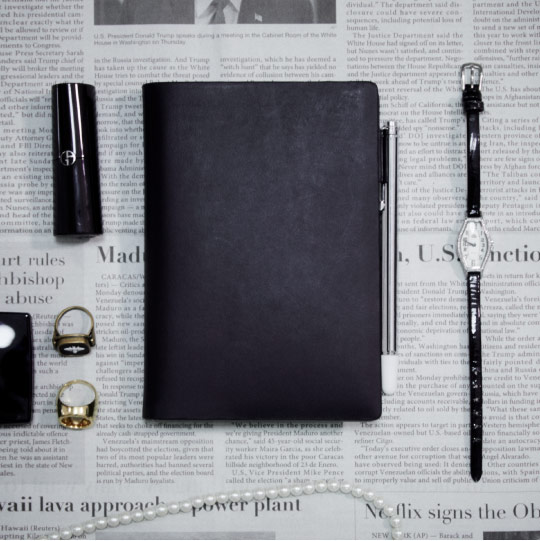 Taut
[A6 size for Planner and Original]
This leather design is specially designed to fit snugly around your Hobonichi Techo book to keep it slim and comfortably portable.
This cover contains special features to keep it as flat and taut as possible. The border of the exterior is sewn in a way that does not expose the seams, making it feel like you have a stylish cover bound right to your book.
The interior includes slim cuts into the leather to hold cards the size of a credit card or business card. The pen hook on the right side is designed to hold a pen by its clip.
The cover contains a small, simply designed bookmark made of the same leather as the cover. The leather is an elegant navy that perfectly fits any user as well as the cover fits the book.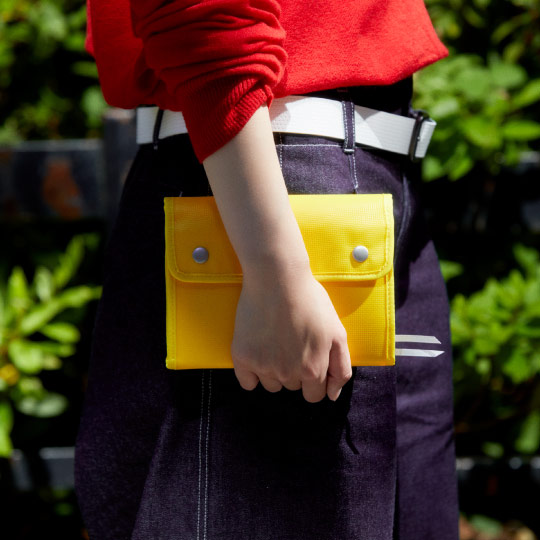 Day Camp (SUN)
[A6 size for Planner and Original]
This tri-fold cover is built to withstand tough usage so you can take it with you every day, wherever you go.
The main material used in Day Camp is tarpaulin, a durable material usually used in tents and outdoor signs. The simple construction showcases the character of the material to its fullest, with the tarpaulin wrapping around the techo and closing with two buttons. You can be sure that this tough little nugget will protect your techo.
The outline is embellished with piping of the same color, adding a fun detail as well as reinforcing the cover's durability.
The interior zipper pocket allows you to casually store away various items. We chose a bright yellow hue to bring up your energy level.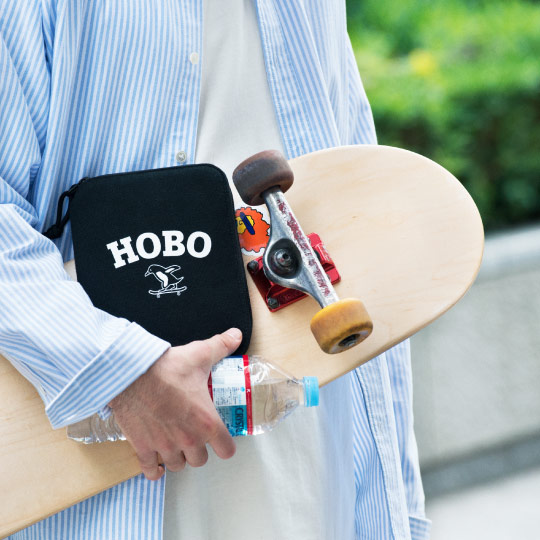 Ollie (Black)
[A6 size for Planner and Original]
The popular Zippers techo covers are back this year with an addition of Ollie, a cover made of sweatshirt material. The fluffy material is soft to the touch and knitted like a sweater with a Japanese low-gauge knitting machine.
An old-school Hobo logo and a skateboarding penguin are printed with silkscreen on the front of the cover. The interior is equipped with a mesh pocket to fit any stationery and a large pocket big enough to fit documents, making it ideal for people who want to throw everything in with the techo. No need to worry anymore about things falling out.
We hope that you'll enjoy choosing from the variety of shapes of covers offered in the Hobonichi Techo 2019 lineup. If you've thought about "what to write," the next step is to take a moment to consider "what to bring it with."