New Weeks Cover Type: Combi
Every year B-Jirushi Yoshida designs wonderfully practical covers for the Hobonichi Techo Weeks. This year, we've got an all-new type of Weeks cover to share with you, and it's called the Combi.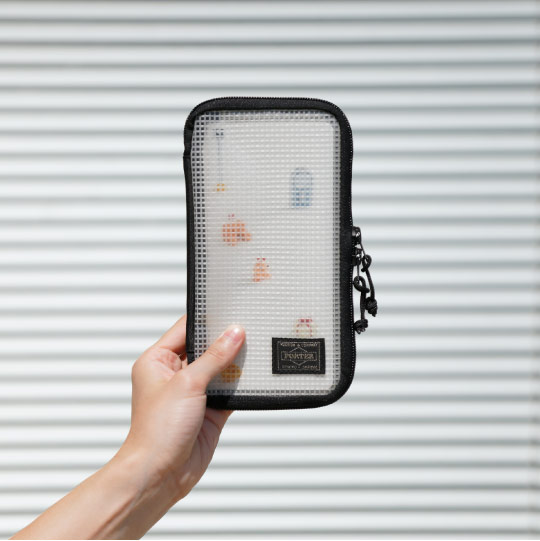 B-Jirushi Yoshida
Combi (Black)
[Weeks Cover Only]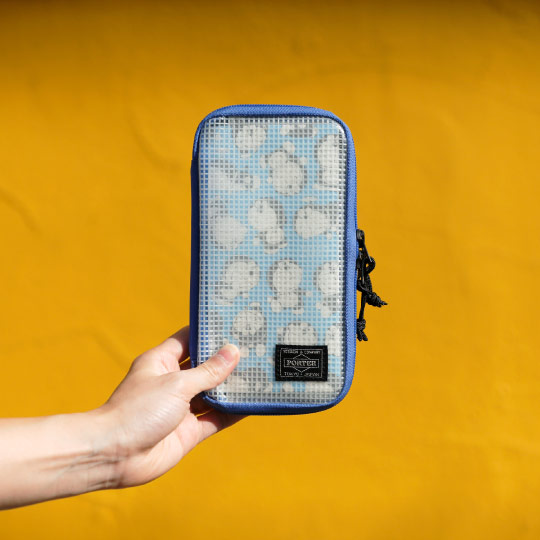 B-Jirushi Yoshida
Combi (Blue)
[Weeks Cover Only]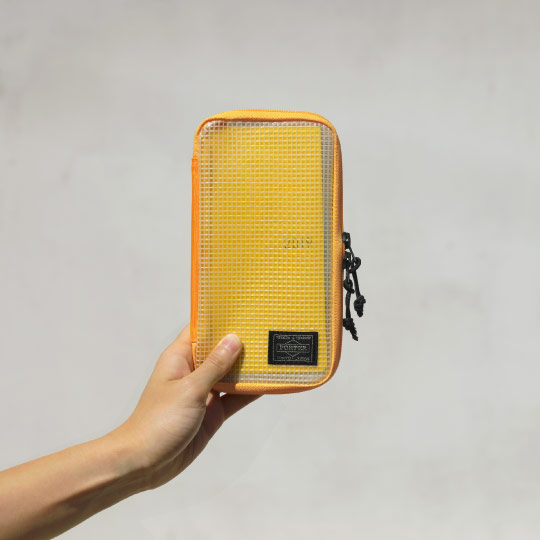 B-Jirushi Yoshida
Combi (Yellow)
[Weeks Cover Only]
The cover surface has grid lines across its semi-transparent PVC material. This cover is the first of its kind in the Hobonichi Techo lineup, and its unique look changes entirely based on the design of the Weeks book stored inside.

Combi comes in basic and user-friendly black, outfit-complementing blue, or bright and cheerful yellow.
It's slightly rough to the touch, making it reminiscent of outdoor materials, and the material is called Nylon Oxford — nylon material that's woven like denim. This makes it light yet durable and gives it a sporty look.
The cover's double zipper allows it to open from either end, and reveals a space to insert a Weeks book, two card pockets on the right, and a pen hook on the far right that's designed to hold a pen by its clip.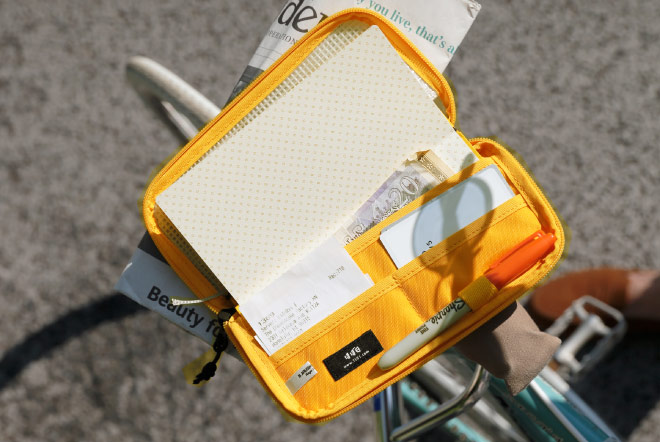 Not only is the Combi is incredibly convenient, it's versatile in all the ways you can switch up the look by changing the contents inside every year. It's a good choice for users who have never used an optional cover for their Weeks book and would like to try one out.