Mother 2 Techo Cover Trio
The Mother 2 series has become a favorite in the Hobonichi Techo lineup. This year we've got three new designs that you're sure to love.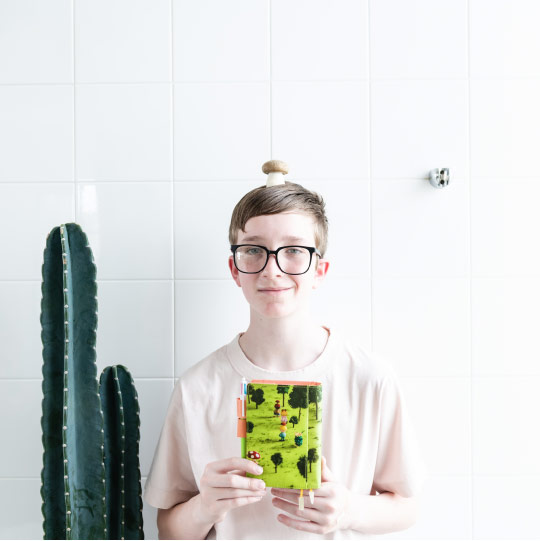 Mother 2
Third Sanctuary (Milky Well)
[A6 size for Planner and Original]
This techo cover features a photograph of the first three heroes of the game Mother 2 (EarthBound in North America). Ness, Paula and Jeff stand before the Third Sanctuary (Milky Well) along their journey.
Fans who have played the game back when it first came out may recognize the figurines of the heroes. These famous and precious figurines were used in the photography of the official guidebook originally included with the game over 20 years ago.
The team members who created these scenes consist of people who have played the game countless times and devoted themselves to bringing out the great qualities of the original figurines.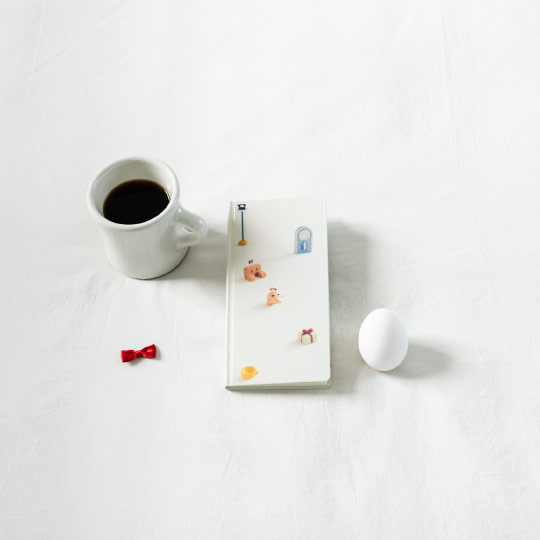 Mother 2
Drink coffee before go?
[Weeks]
Similar to the Third Sanctuary cover, this Weeks book features photography starring the precious figurines used in the Mother 2 official guidebook. Drink coffee before go? is based on the home of Mr. Saturn, with Mr. Saturn offering Ness some coffee on the back of the cover. The matte white base color highlights all the charm of Mr. Saturn, Ness, and all the cute props surrounding them.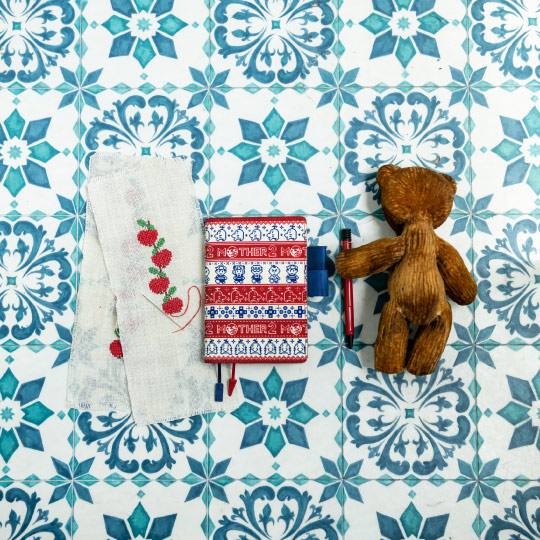 Mother 2
Pixel Patterns
[A6 size for Planner and Original]
The third Mother 2 cover this year is Pixel Patterns, which has a charm uniquely its own. This pixelated pattern features Mr. Saturn facing all directions, Ness and cohorts, the Mother 2 logo, game console controllers, and other images all lined up in blue and red color schemes to emphasize the cute look of the pixel art. The patterns are so intricate and carefully-planned that you'll never bore of this wonderful design.
All the Mother 2 covers in the 2019 series come with a mini envelope. When fighting enemies in the game, your character will occasionally strike a critical hit, and the word "SMAAAASH!!" appears on the screen. The iconic graphic is printed on these small envelopes. We hope you can find a use for these in a special situation!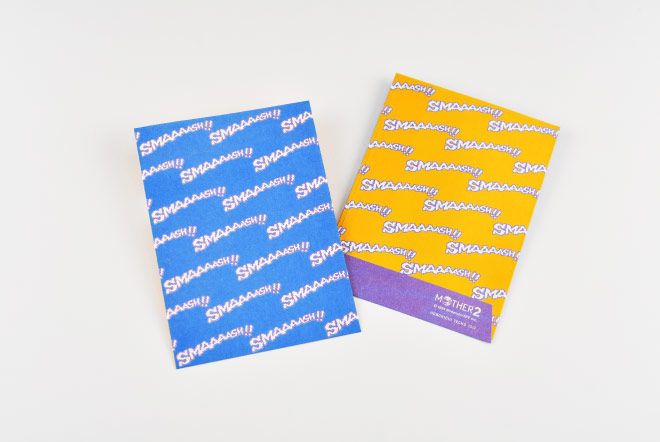 Also available in our lineup is this pencil board that's a perfect match for the Mother 2 Hobonichi Techo series. The pencil board is printed with an image of Belch and a Starman excitedly plotting something.
As is the case with the Hobonichi Techo covers, this pencil board also features the famous figurines. The Mother 2 pencil board comes in an A6 size and a Weeks size.