Carry Around Artwork by Tadanori Yokoo
The Hobonichi Techo 2019 lineup includes two designs by artist Tadanori Yokoo.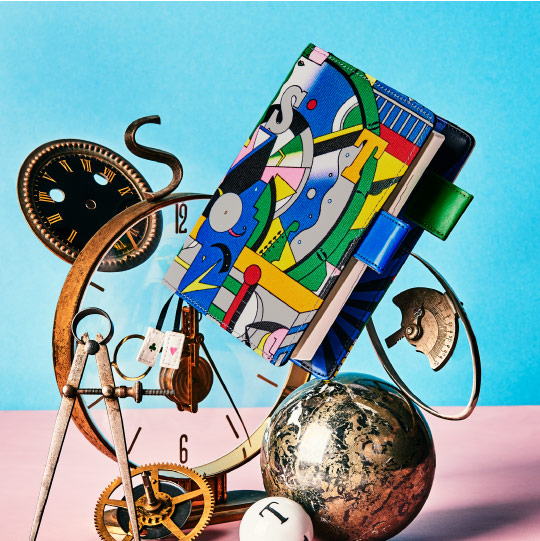 Tadanori Yokoo
Geometric
[A6 size for Planner / Original]
First is this A6 cover called Geometric. It features artwork created by Yokoo in 1978 as a kimono advertisement visual for Kyoho Co., Ltd. Originally purple and yellow in its color scheme, the piece has been redone in a green and blue tone to match the aesthetic of the Hobonichi Techo Original. This bright and stylish design makes the cover absolutely mesmerizing.
The pen holders are green and blue. Inside the cover, the ticket pocket is accented with eye-catching blue patterns. The bookmark charms include a heart and clover to resemble the icons on playing cards.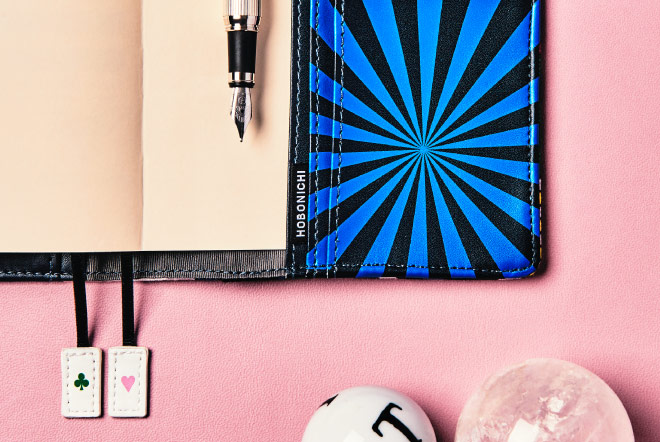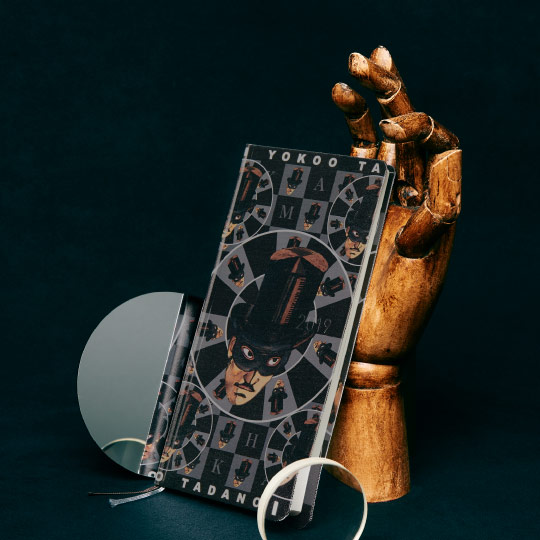 Tadanori Yokoo
109-Faced Painter
[Weeks]
The other design by Yokoo is featured on the Weeks book 109-Faced Painter. Now over 80 years of age, Yokoo is still a prolific artist showing no sign of slowing down; with an endless passion for painting and an insatiable curiosity, he calls himself "Kai-jin," a wordplay in Japanese which means both a painter and a phantom. This cover encapsulates Yokoo's esprit, which comes through like electricity. Why not take this powerful piece of art along with you for the whole year?