Spend Each Day with Doraemon
The Hobonichi Techo 2019 lineup includes covers featuring Doraemon, a lovable classic cartoon character beloved by people of all ages.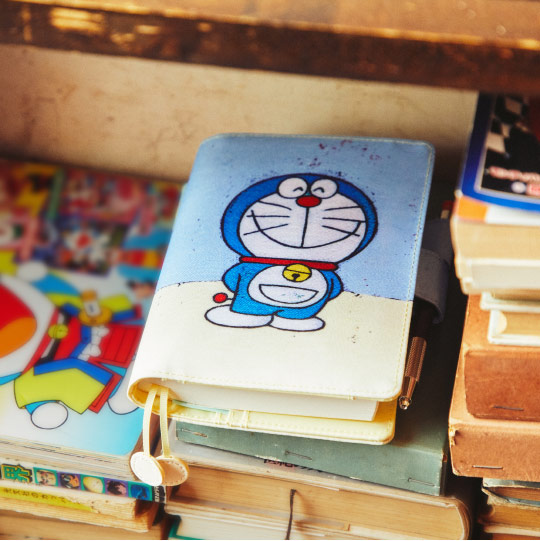 Doraemon
I am Doraemon
[A6 size for Planner / Original]
I am Doraemon features a print of a custom oil-painted picture of Doraemon. The cover lets you spend every day with the fun-loving robot cat, and his smile will fill you with joy. The two round charms on the bookmarks evoke the image of Doraemon's round hands.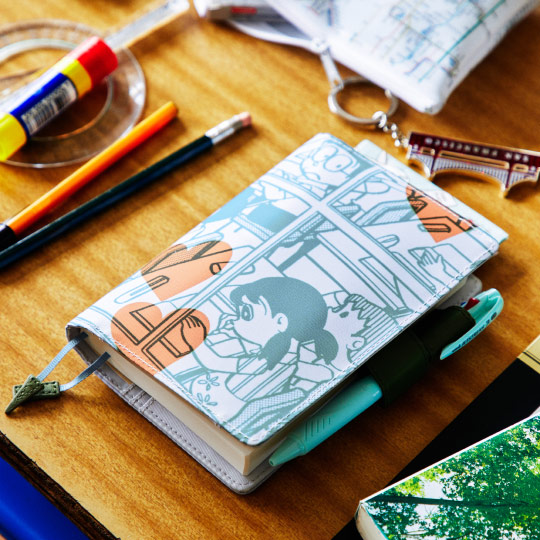 Doraemon
Nobita and Shizuka
[A6 size for Planner / Original]
This cover portrays a storyline in which Nobita is distracted by the downcast look of his friend and love interest, Shizuka. Users of this cover can be uplifted whenever they see the concern on Nobita's face.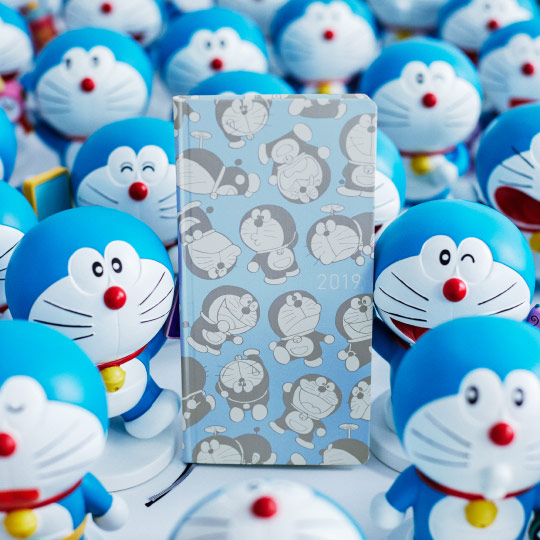 Doraemon
Honwaka Pappa Doraemon
[Weeks]
The name Honwaka Pappa is taken from the title of Doraemon's anime series theme song from the 70's. The cover features charming illustrations of Doraemon's many facial expressions printed in silver ink against a baby-blue backdrop. The year 2019 is embossed in white.
These Doraemon designs will all go on sale on October 1st. The series promises to fill your life with the warm and wonderful world of Doraemon and make your daily life extra-special.
©️Fujiko-Pro