The Bow & Tie series is covered with the same textured, shiny fabric used in neckties. The gloss and soft touch of the material makes this series stand out from other Weeks books.



The Café design is filled with dishes traditionally found at cafés in Japan, such as a flan pudding dish with a cherry on top, pancakes, a fruit sandwich, and a melon soda float. These retro, cute images have been created in detail through the embroidery of the necktie material.








This design will put you in the mood for spending a relaxing afternoon at a café. And among all the sweet dishes offered in Japanese coffee shops, you'll also find Napolitan, another popular dish commonly available.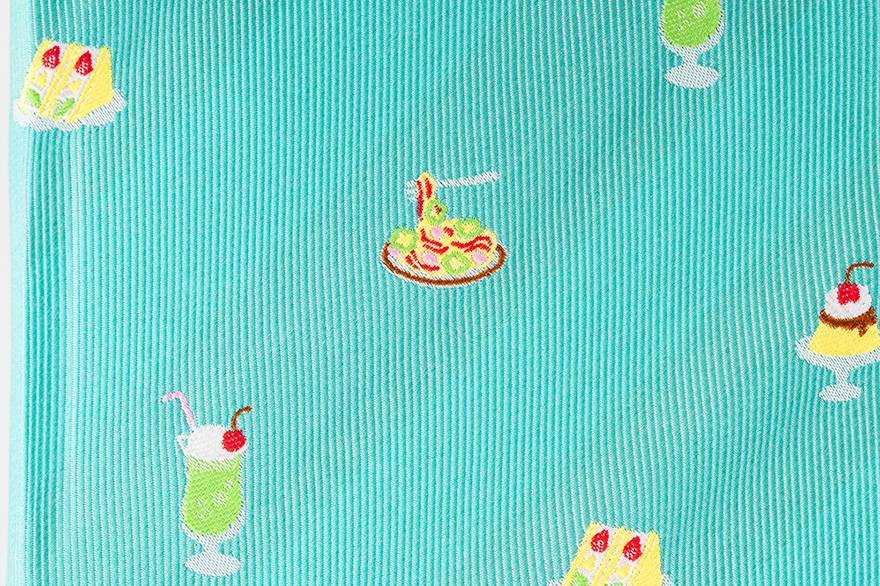 The cover has been constructed as a light, hardcover book with some give to it so it still bends.