There may be unavoidable marks in the leather that occurred during the manufacturing process. There also may be original imperfections visible on the surface of the leather, such as wrinkles, scratches, stains, or vein marks. We ask for your understanding for these naturally-occurring characteristics of genuine leather, and hope you enjoy the material as these imperfections come to stand out less over time.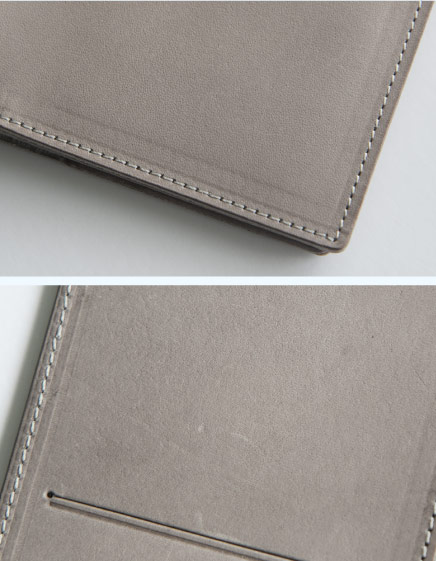 Dyed leather products tend to leave stains. Please be careful not to allow the leather to adhere or rub against other objects such as clothing or other belongings, especially if the cover is wet from water or sweat from your hands.
The color of the product may be slightly different in actuality than compared to how it appeared on a computer or smartphone screen.
Immediately dab your cover with a dry cloth if it gets wet. Avoid drying it with high temperatures, and place it in a well-ventilated place in the shade.
Please avoid storing your bag in hot, humid places or placing it atop other objects for long periods of time as this may result in lower product quality and color stains. Please use caution when storing.