SwissCard T3
This card-shaped 10-function tool fits perfectly into a planner cover pocket. The card is only 4 mm thick, but it contains such tools as a scissors, letter opener, tweezers, ruler, mini ballpoint pen, nail file, pin, flathead screwdriver, and toothpick. The knife and scissors cut very efficiently thanks to its sophisticated construction by famous Swiss Army Knife manufacturer Victorinox.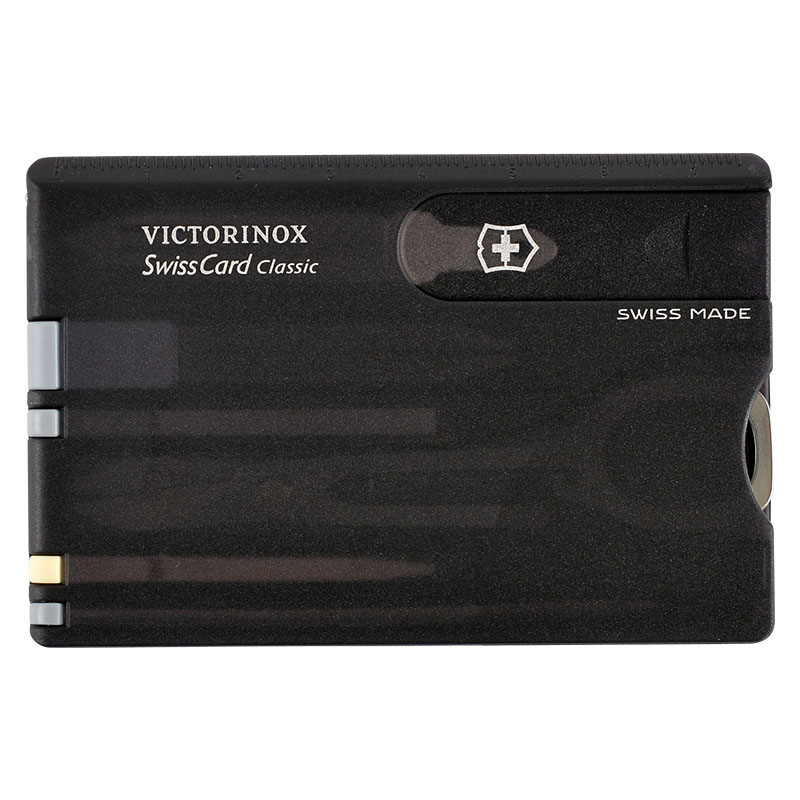 PriceJPY3,456(incl. tax, excl. shipping)
Shipping Date

1-3 business days

International Shipping

Available
Specifications
SwissCard T3

| | |
| --- | --- |
| Size | 82 mm x 54 mm x 4 mm |
| Weight | 25 g |
| Main material | Stainless steel, ABS resin |
Please Read Before You Buy
In order to provide you with the most satisfaction for your product, we've compiled a list of warnings, potential issues, and tips to keep in mind for this particular product. Please be sure to read this information carefully before placing your order.
Do not store in carry-on luggage when flying

Do not bring onto airplanes when traveling.