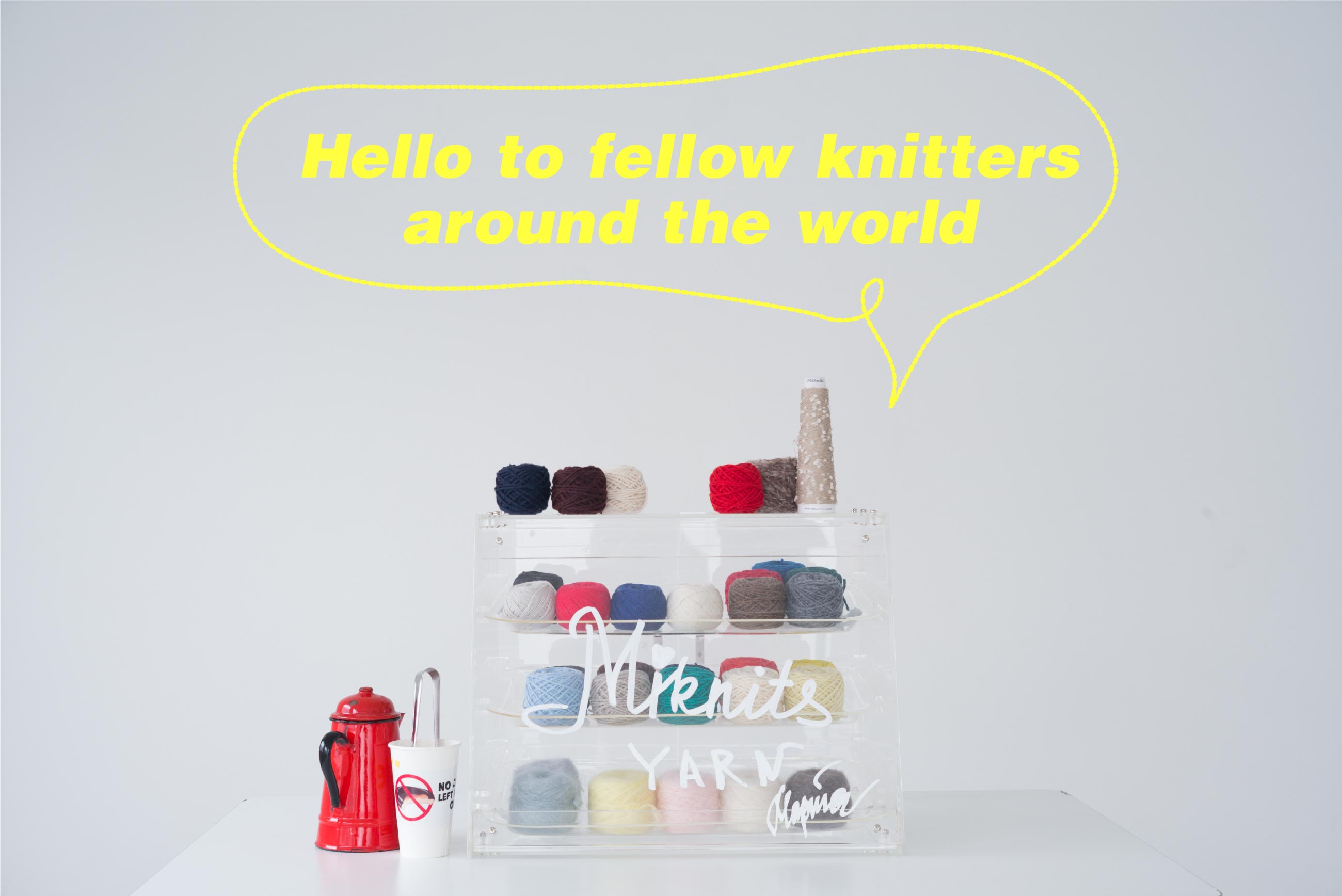 Welcome to the Miknits web-site. We are very pleased to share our hand knitting brand with a non-Japanese audience through this newly launched English language page. We hope you will enjoy the world of Miknits with us!
What is Miknits?
Miknits is a knitting brand created by the prominent Japanese knit designer, Mariko Mikuni and Hobonichi* (see below). The name 'Miknits' is based on Mariko's family name. 
Miknits started in 2012, initially offering just knitting kits. In the years since, the product range has gradually been extended to include a wider variety of knitting kits, original yarns, haberdashery and miscellaneous items such as mugs and project bags.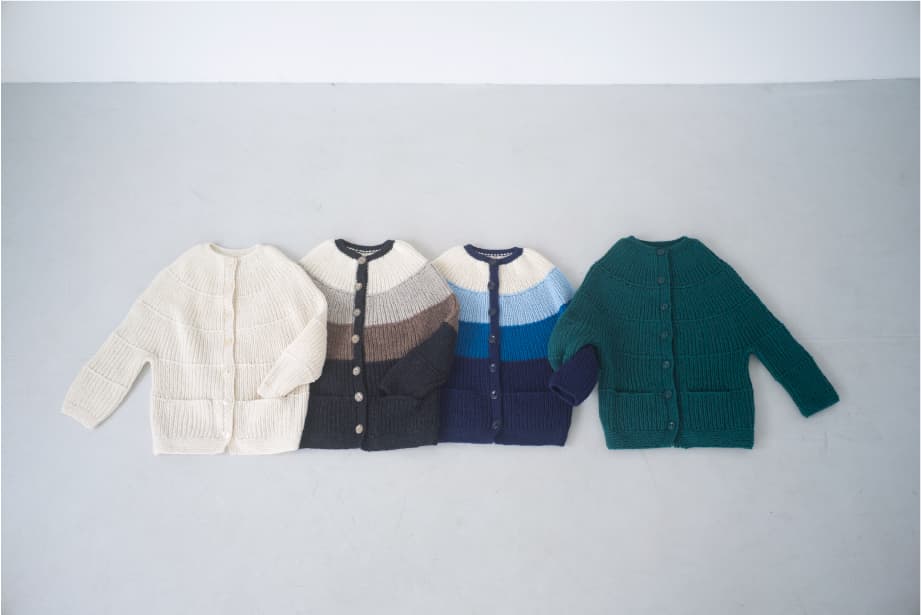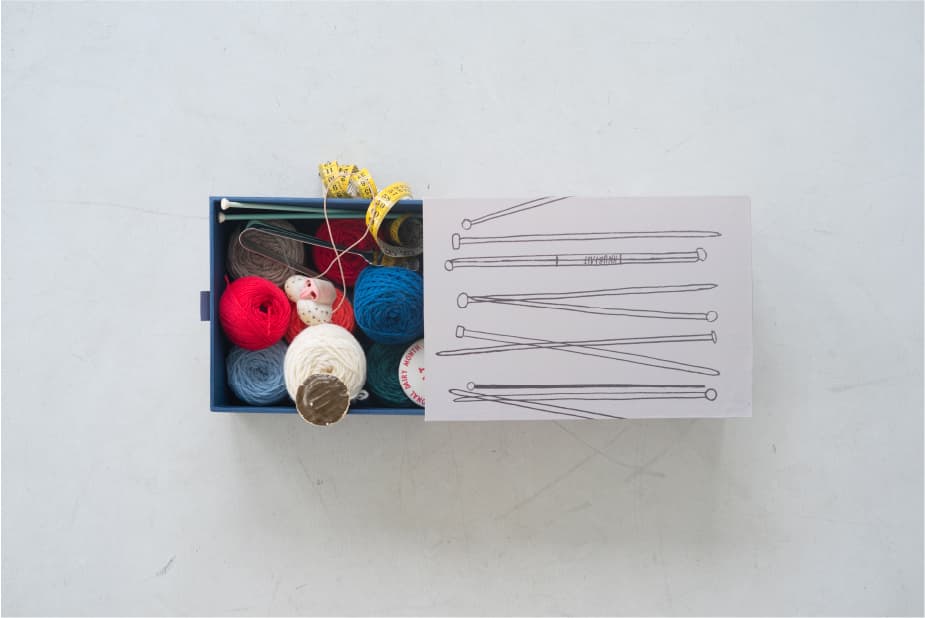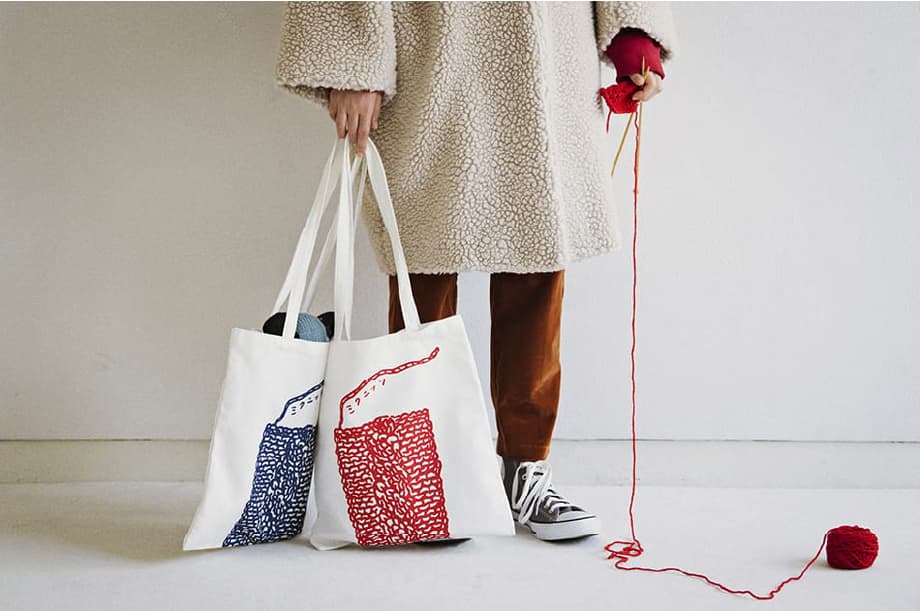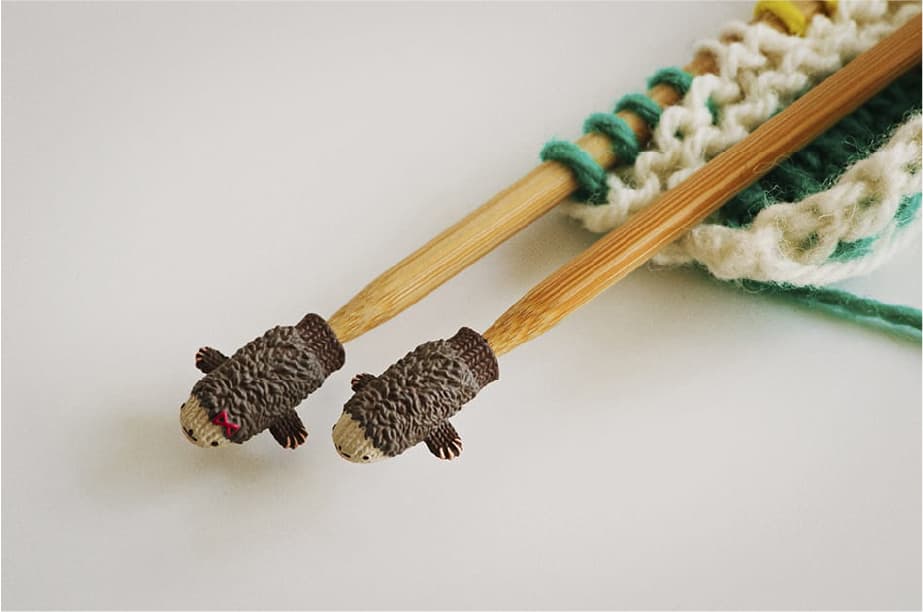 Mariko's designs are totally unique, and her garments are often picked up by fashion stylists for magazine shoots. Her fan base has spread beyond Japan to become an increasingly international one.
The latest topics from Miknits are featured in Instagram
Please note that some posts are in Japanese only.
* Hobonichi: The Japanese company, Hobonichi, established in 1979, runs the 'Hobo Nikkan Itoi Shinbun' website, which hosts a variety of essays, reports, recipes and other features, together with an online store offering exclusive knitting kits, fashion items, books, tableware and more, in order to provide 'Quality Time' for the audience.
---
About Mariko Mikuni
Mariko Mikuni was born in 1971 in Niigata, on the Japan Sea coast of northern Honshu, Japan's main island, about 160 miles from Tokyo. She has knitted and crocheted nearly all her life since learning the skill from her grandmother at the age of three. In her first year of knitting, using a crochet hook and yarn she was given by her grandmother, she made chopstick cases which she gave to her family as Christmas presents.
Mariko carried on knitting and crocheting completely self-taught. By the time she started university, she had started learning advanced knitting techniques and knit design from western books, and she found herself drawn towards creative knitting.
Mariko became a full-time independent knitwear designer after graduating from university and following a brief period in which she worked in a range of jobs, including as an assistant at a vintage clothes shop.
Since she wrote her first book 'Amimono Komono' in 2009, Mariko has worked on writing a number of books related to knitting. She has also contributed articles to magazines to launch pieces she has designed. In 2013 Mariko launched her knitting kits along with a range of knitting-related original products.
Although her main focus is still on designing knitwear, Mariko's interests continue to widen. Her twitter posts about the 'beauties' which surround her everyday life attract many followers. Since 2017 she has put her love and knowledge of vintage clothes and beautiful items to good use, visiting shops and fairs in Europe to find items for exhibition events in Japan. The range of Mariko's work and products continues to expand.
---
About Miknits TO GO
Miknits TO GO is a package of all you need to start making a beautiful knitted item by the prominent Japanese knit designer, Mariko Mikuni. It contains yarns, patterns and knitting needles, all of which were produced under the careful supervision of the designer herself. The original Aran yarns for Miknits were exclusively made to emphasise the beautiful stitched patterns.
We created these brand-new kits so you can enjoy knitting wherever you are and whatever your level of knitting skill. The kit is totally portable, so you can take it with you and knit wherever you are: at home, in the park or even on a train or bus!
To make it accessible for non-Japanese knitters, Miknits TO GO contains a booklet with English instructions and a guide to reading Japanese knitting charts. This partly bilingual approach is a new departure for Miknits. You can purchase the kits from amazon.com. (Updated: 21 Oct 2020)
The Aran Honeycomb Hat (no. 1) is a clean shaped knitted hat, made of traditional stitch patterns and ribs. With its authentic shape and colour variations, it is unisex, and suits any age group. Since only basic knitting technique is required to make it, you do not have to be an advanced knitter!
An extra pattern to make the Totem Pole Scarf is also a part of the set.
Please note, the yarn for the Totem Pole Scarf is not included.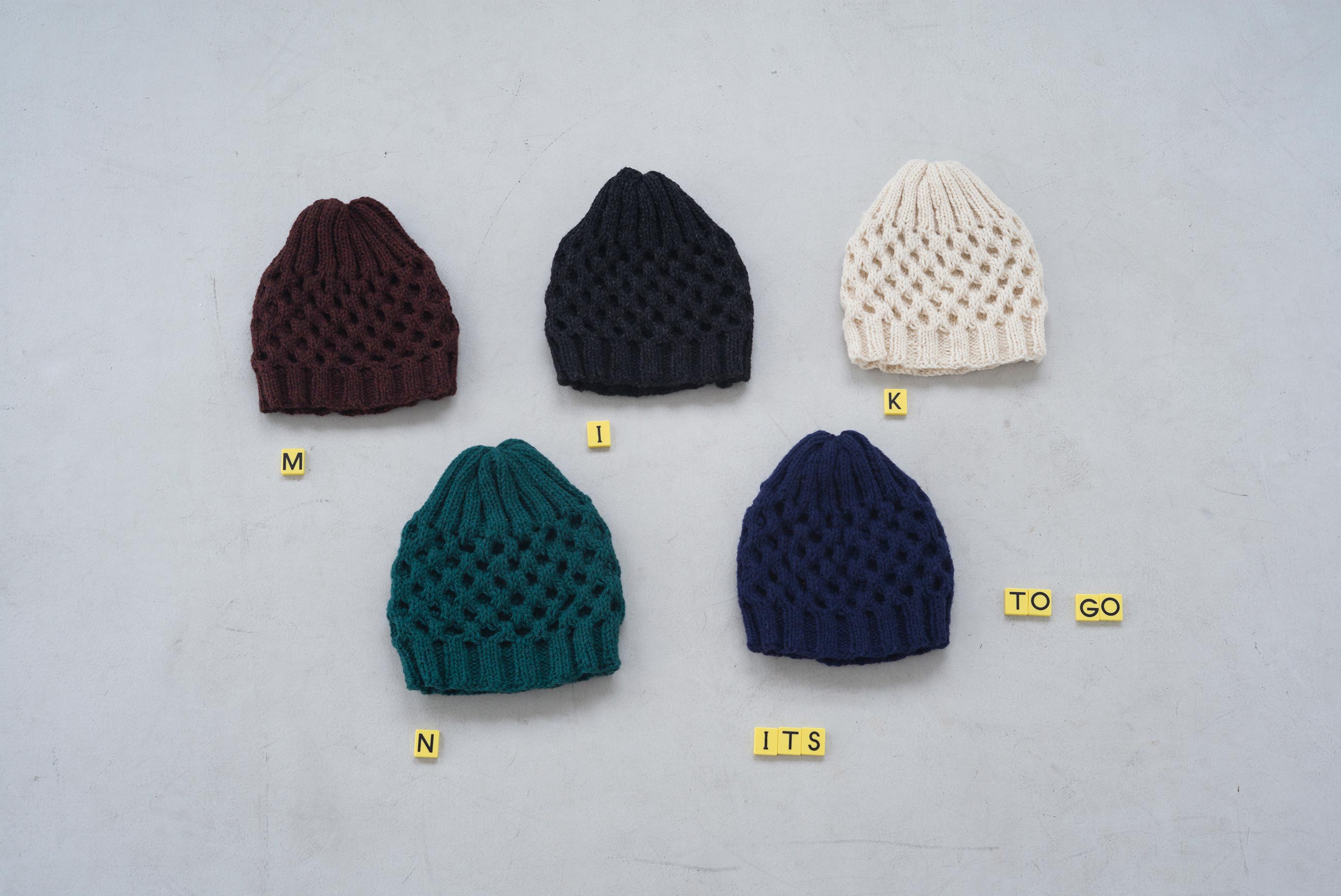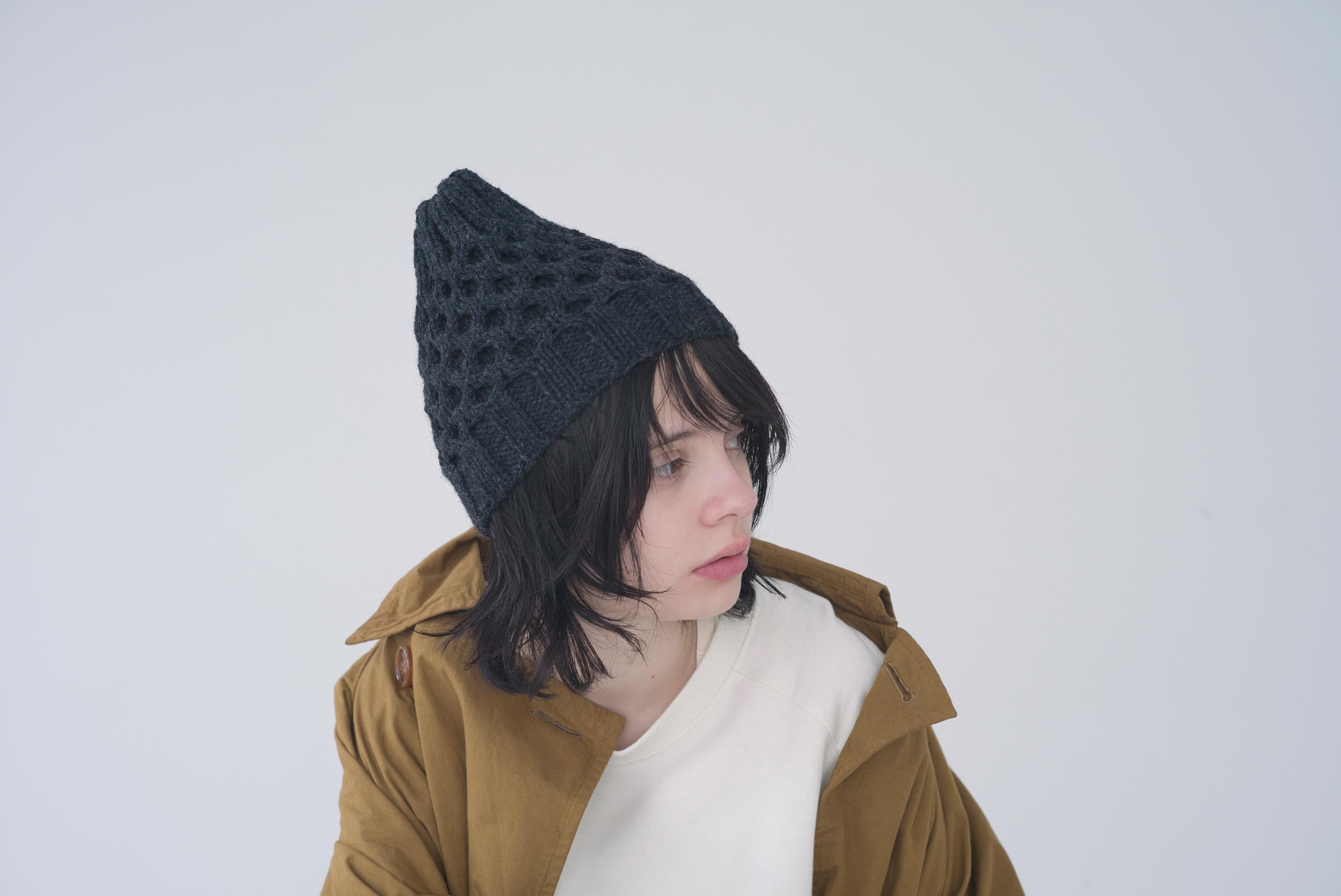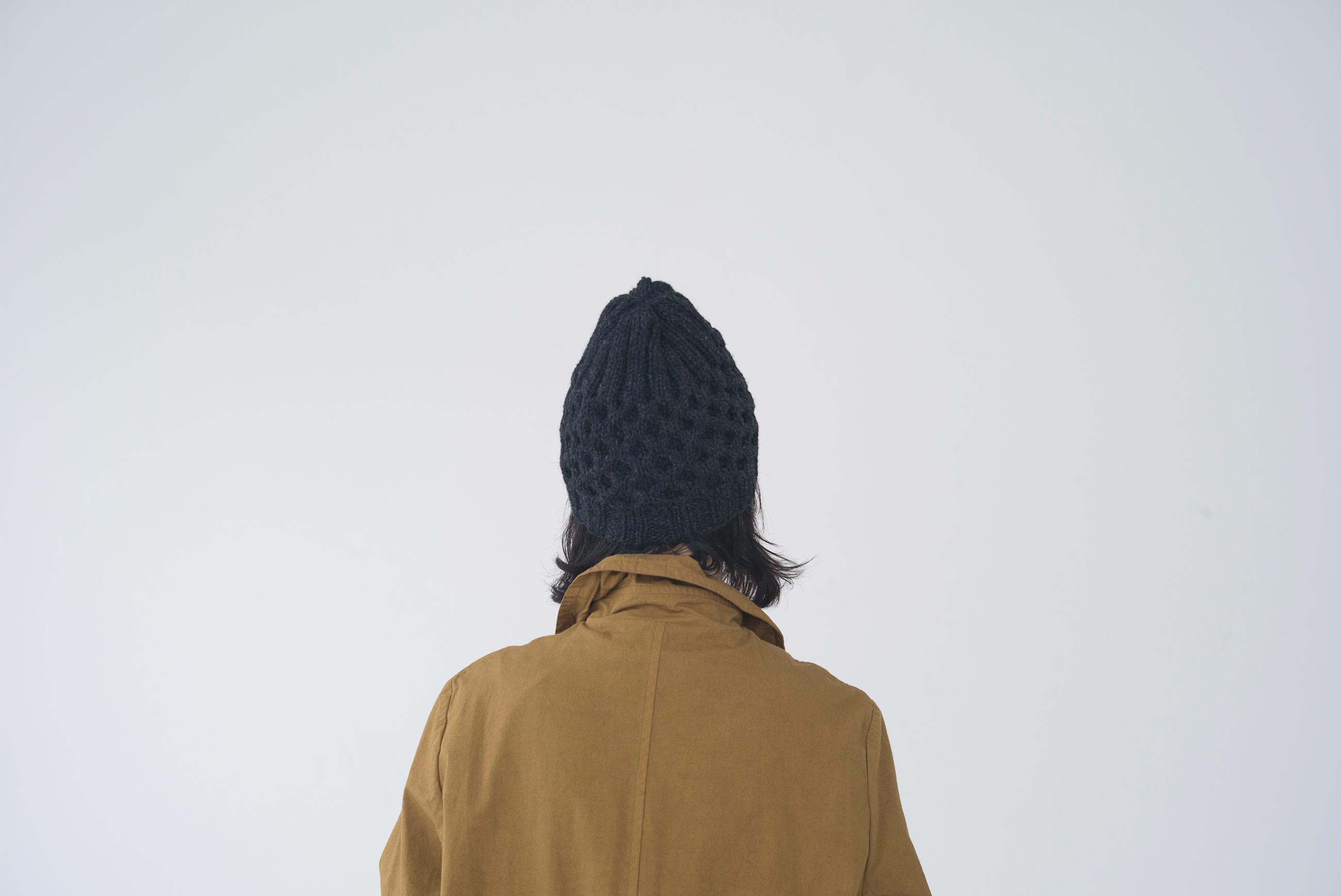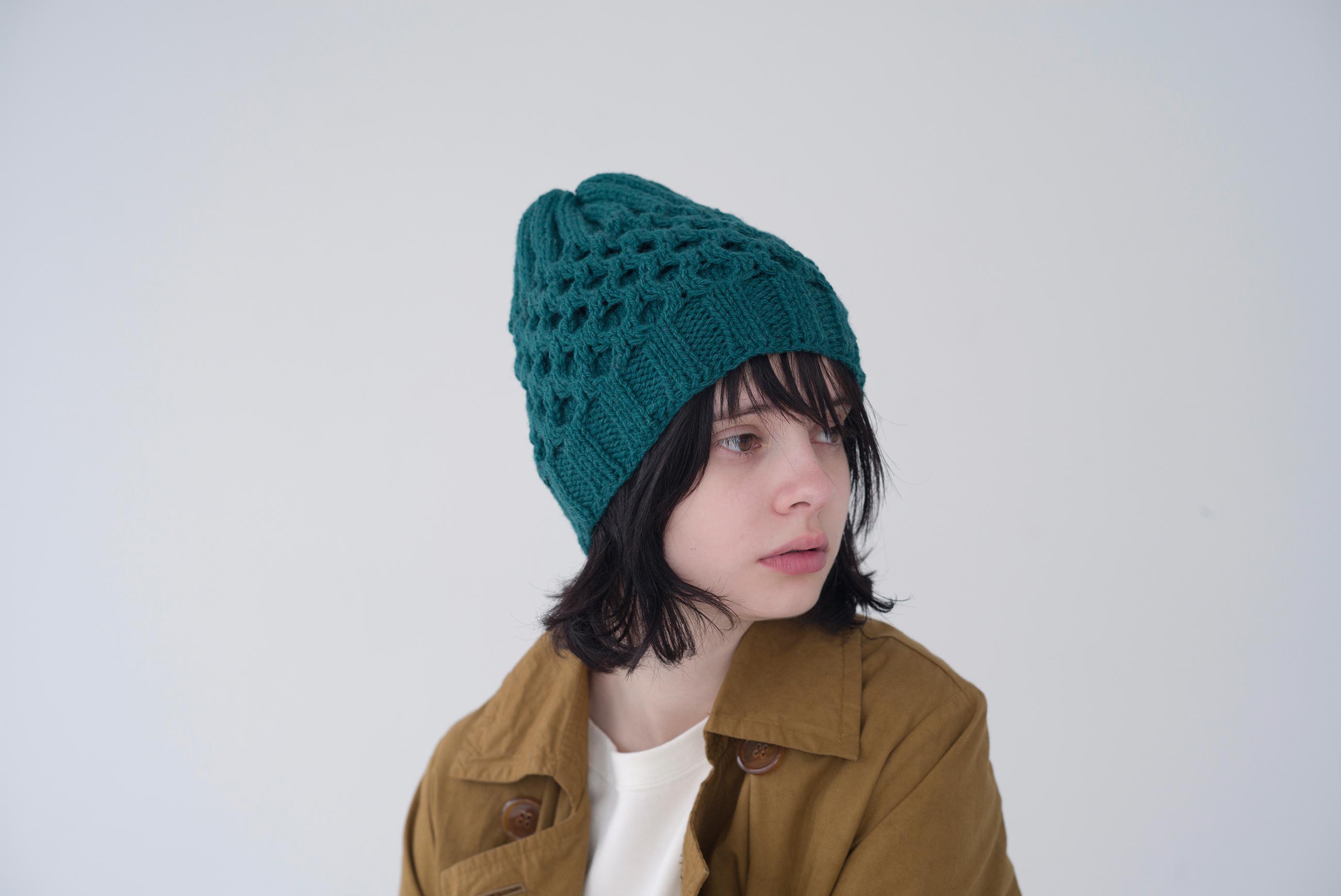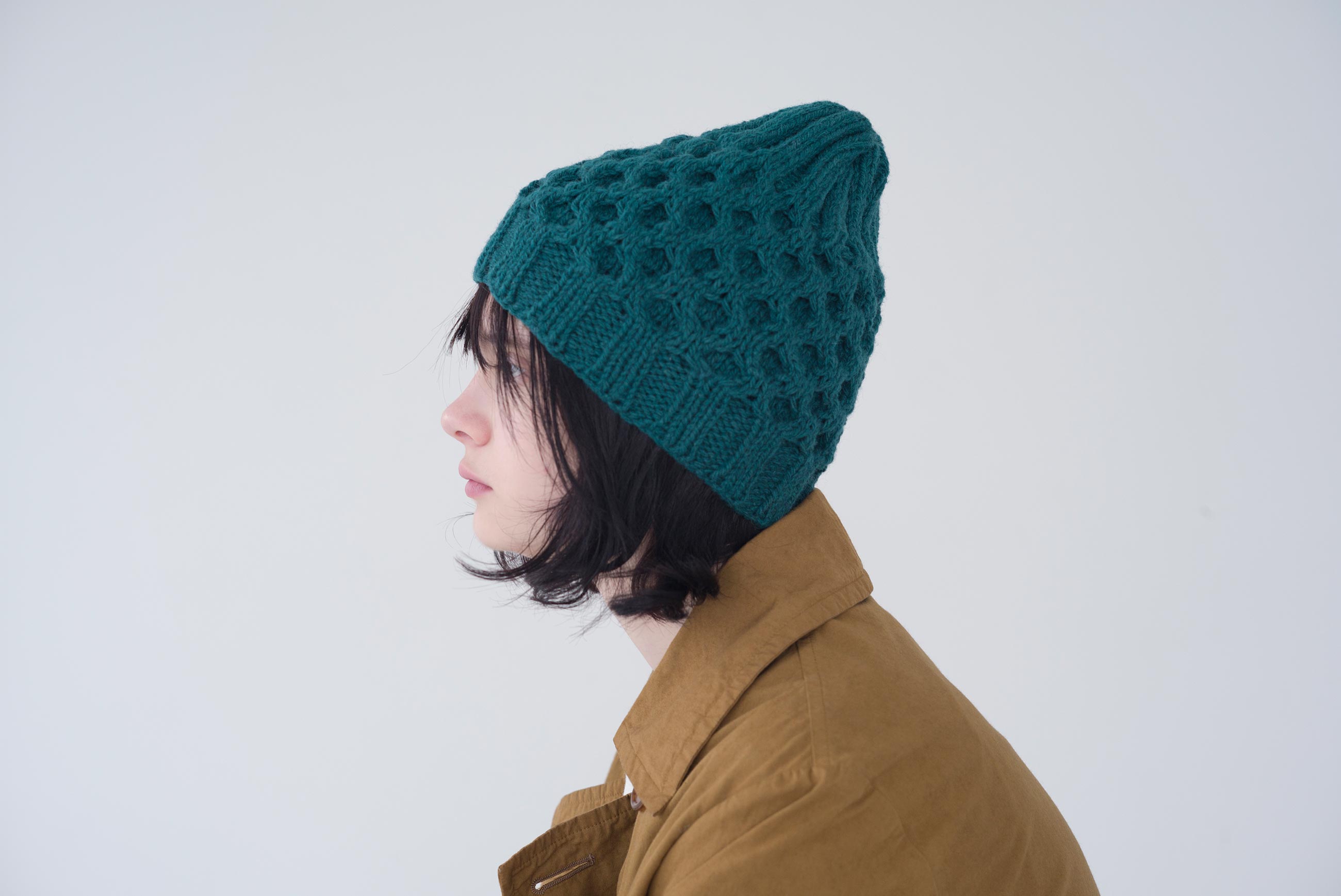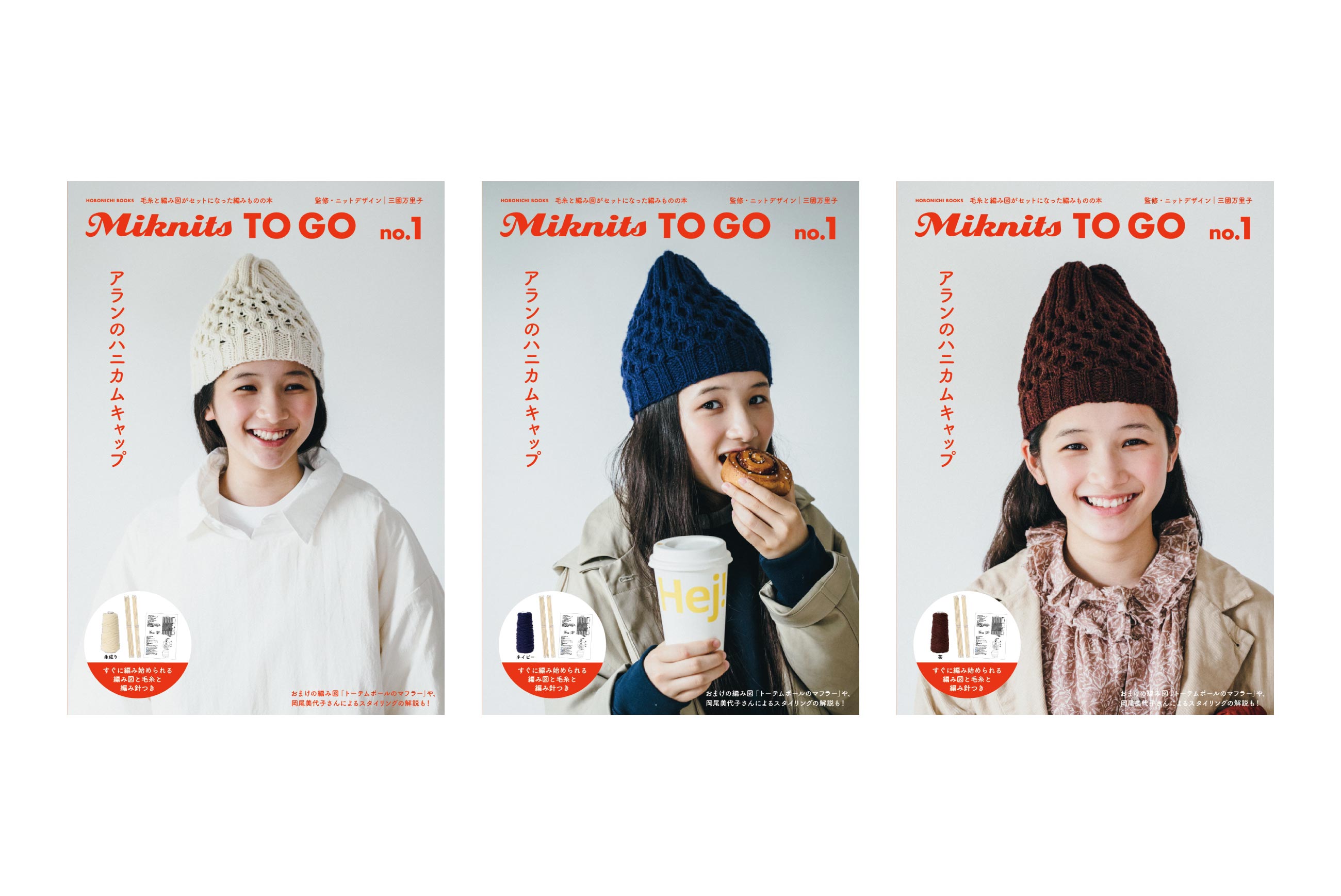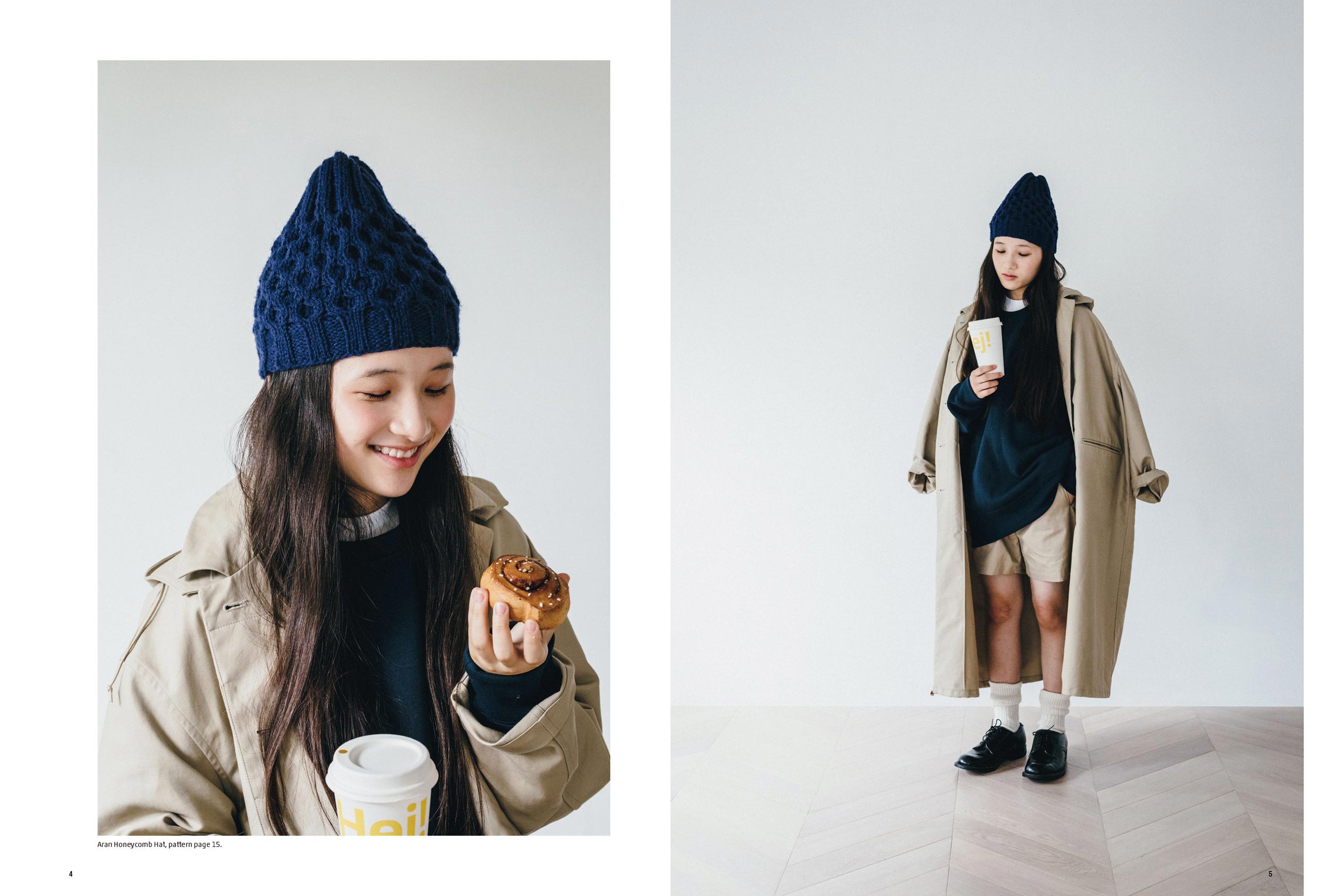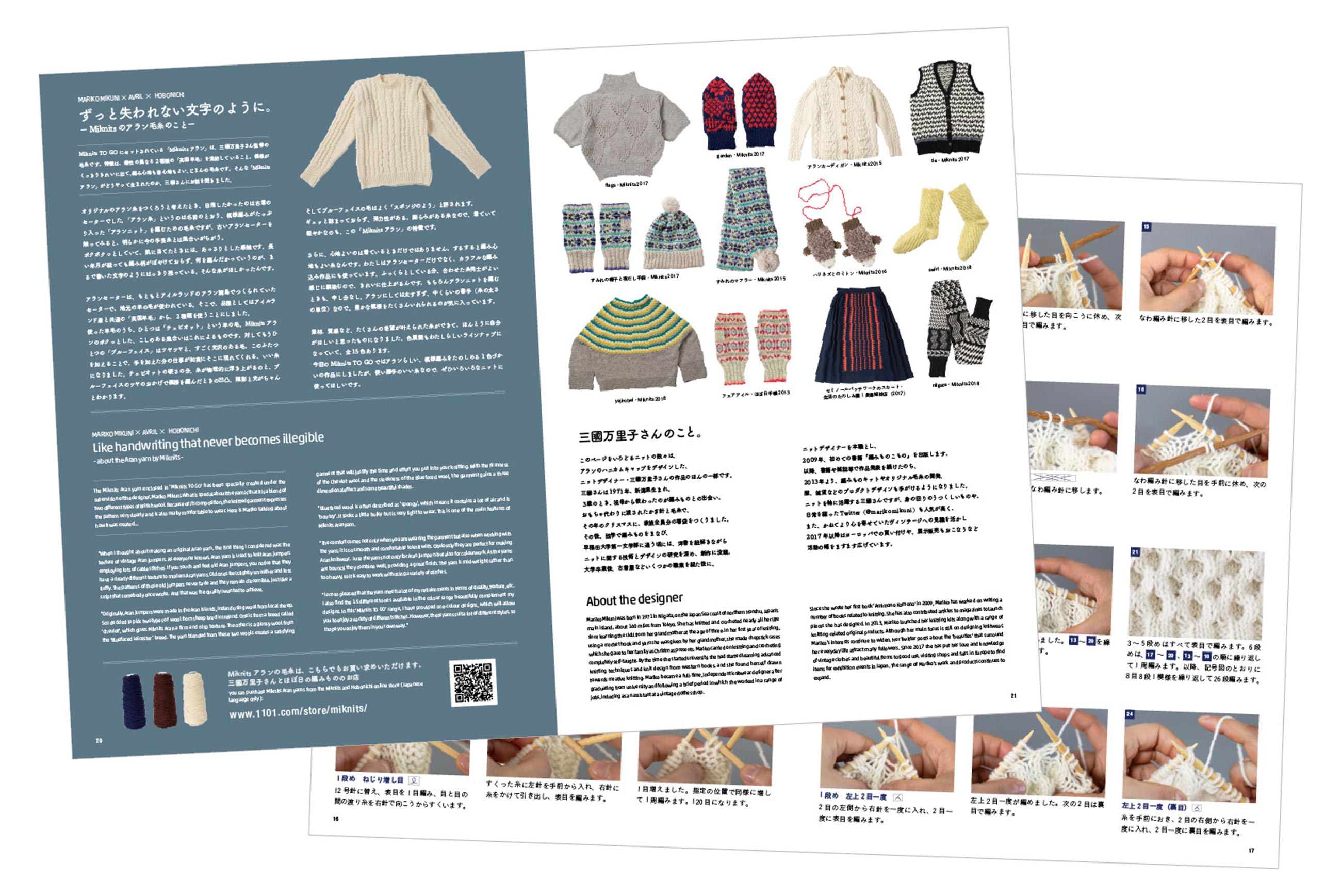 The package includes:
Miknits Aran 90g
No. 9 / 5 mm knitting needles
No. 12 / 6 mm knitting needles
Please note:
You will also need a cable needle and a tapestry needle. These are not included.
Sizing:
One size only to fit an average adult head circumference: 50 - 60 cm
Actual circumference: 43 cm
Height from brim to crown: 22 cm
---
The Lily of the Valley Half Mittens (no.2) were designed for adults. The lily of the valley design on the back of the mittens is cute yet elegant and stylish.As the finger tips are exposed, they are functional, too.
An extra pattern to make the Two Shades Scarf in Old Shale Stitches is also a part of the set.
Please note, yarn for the Two Shades Scarf in Old Shale Stitches is not included.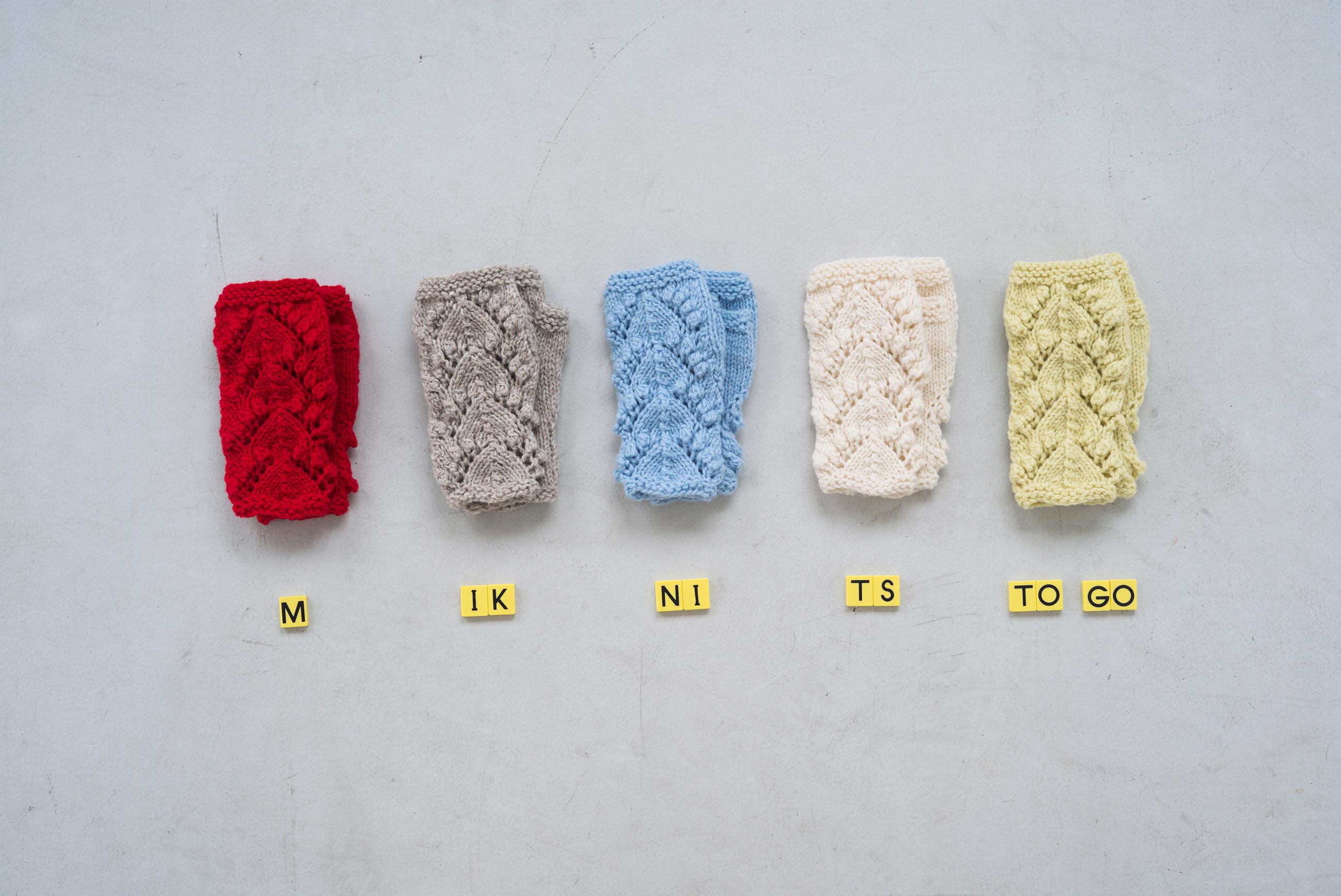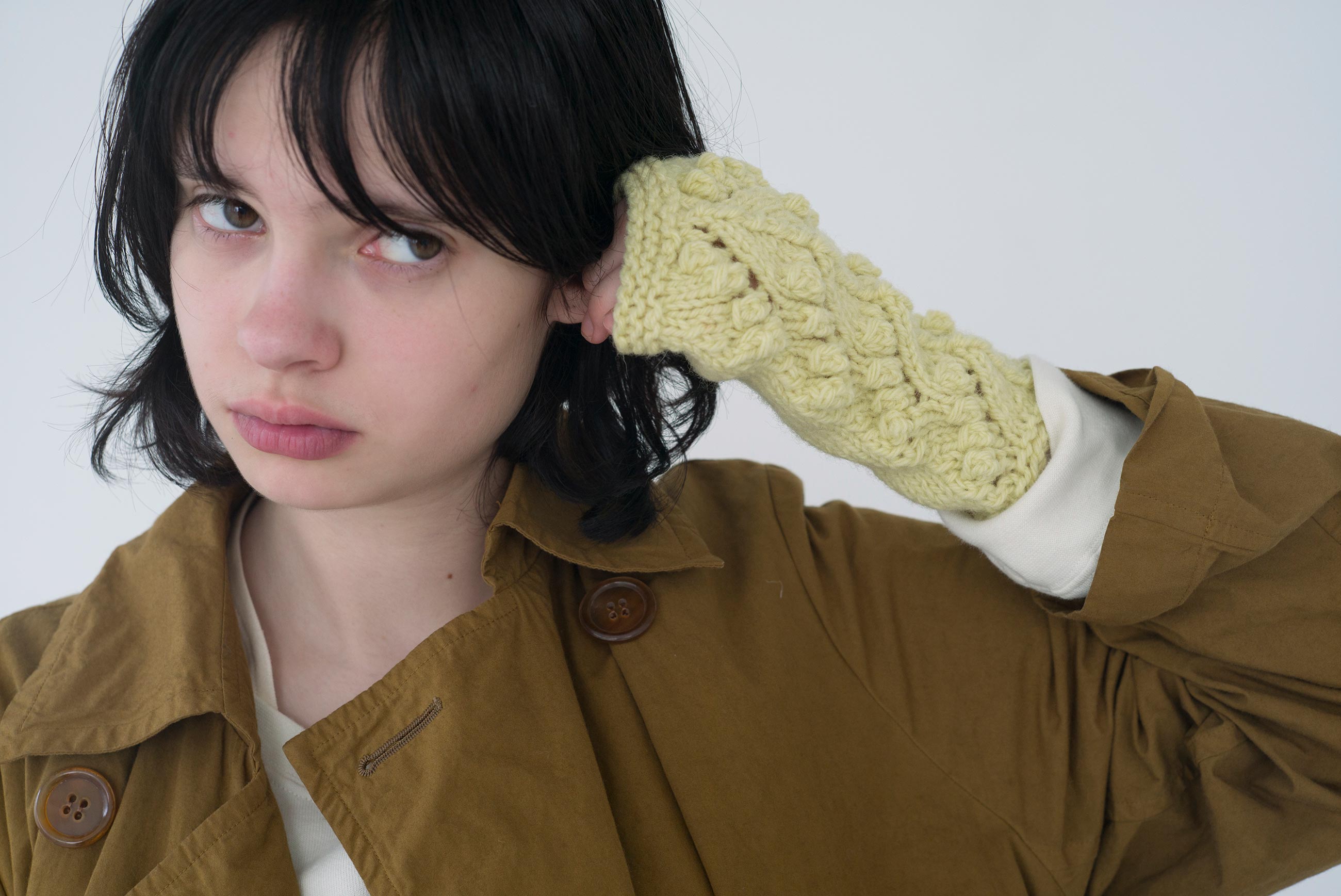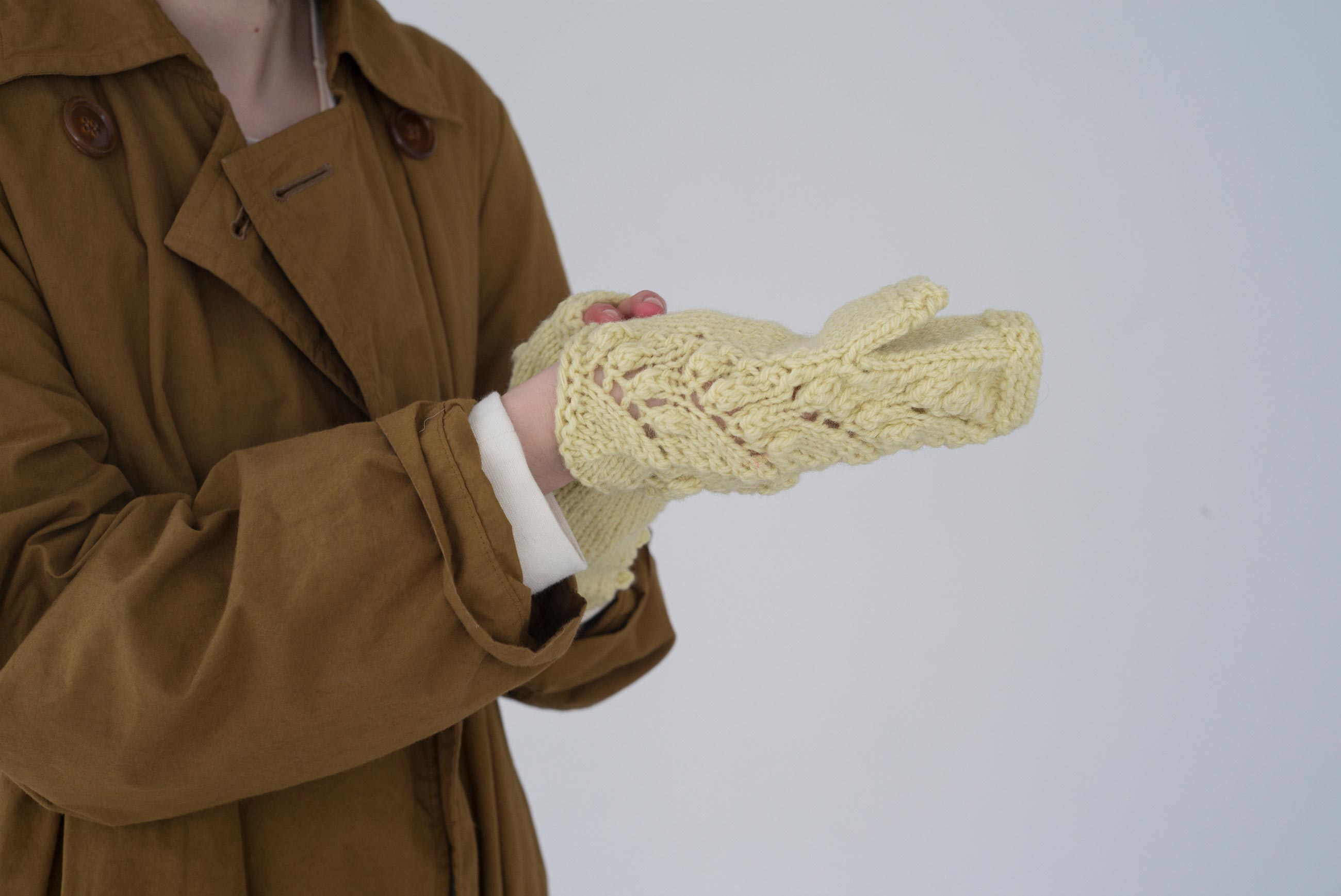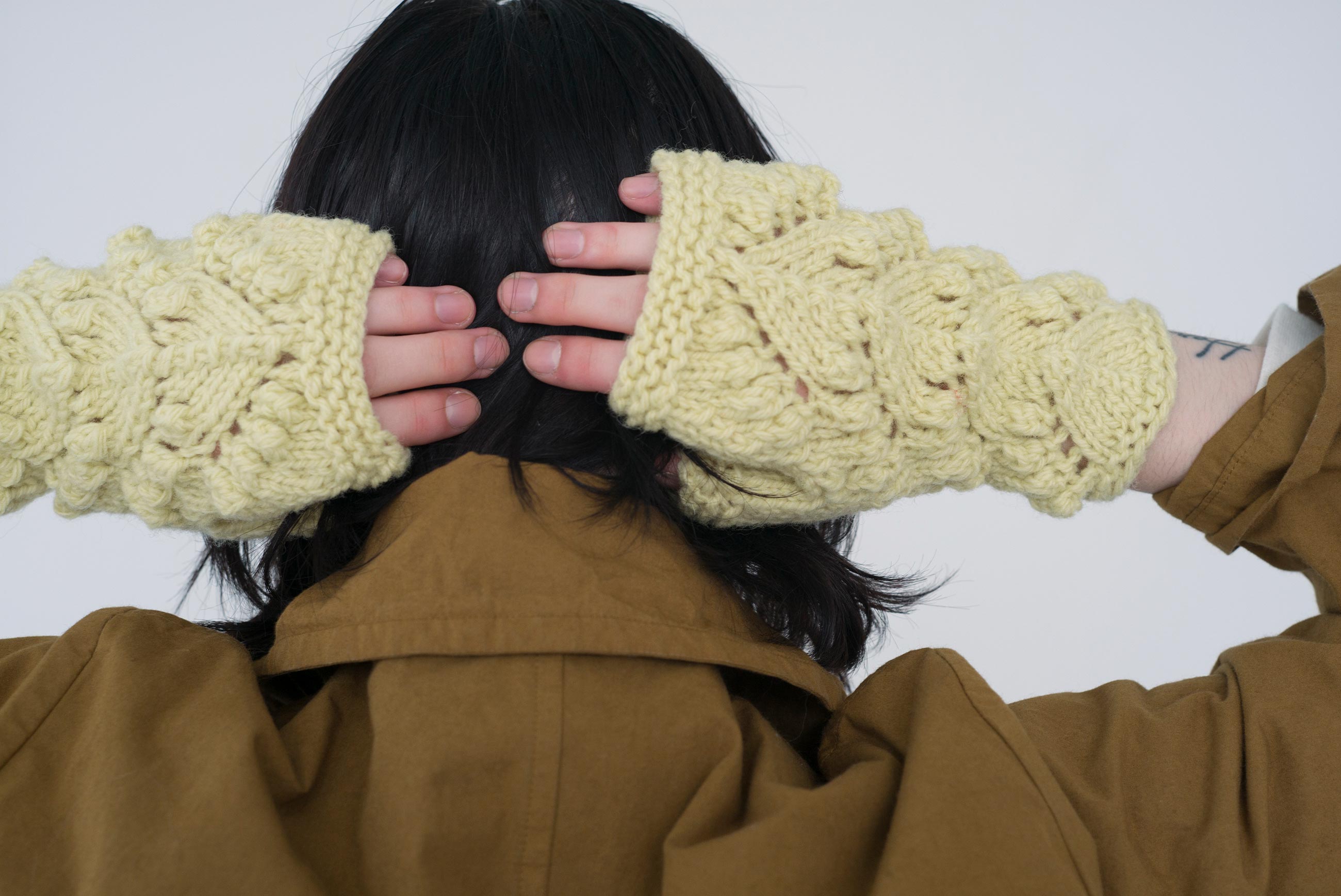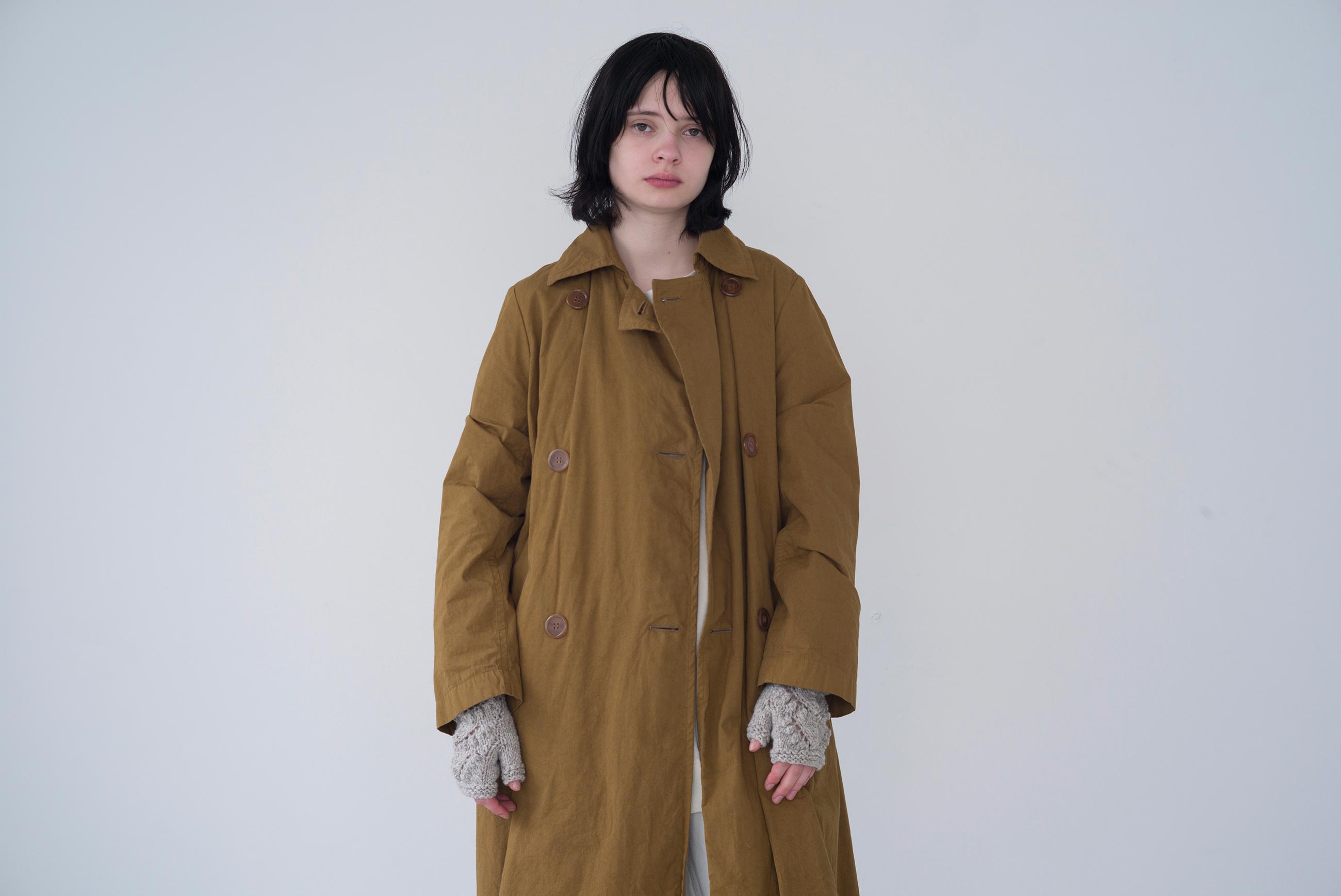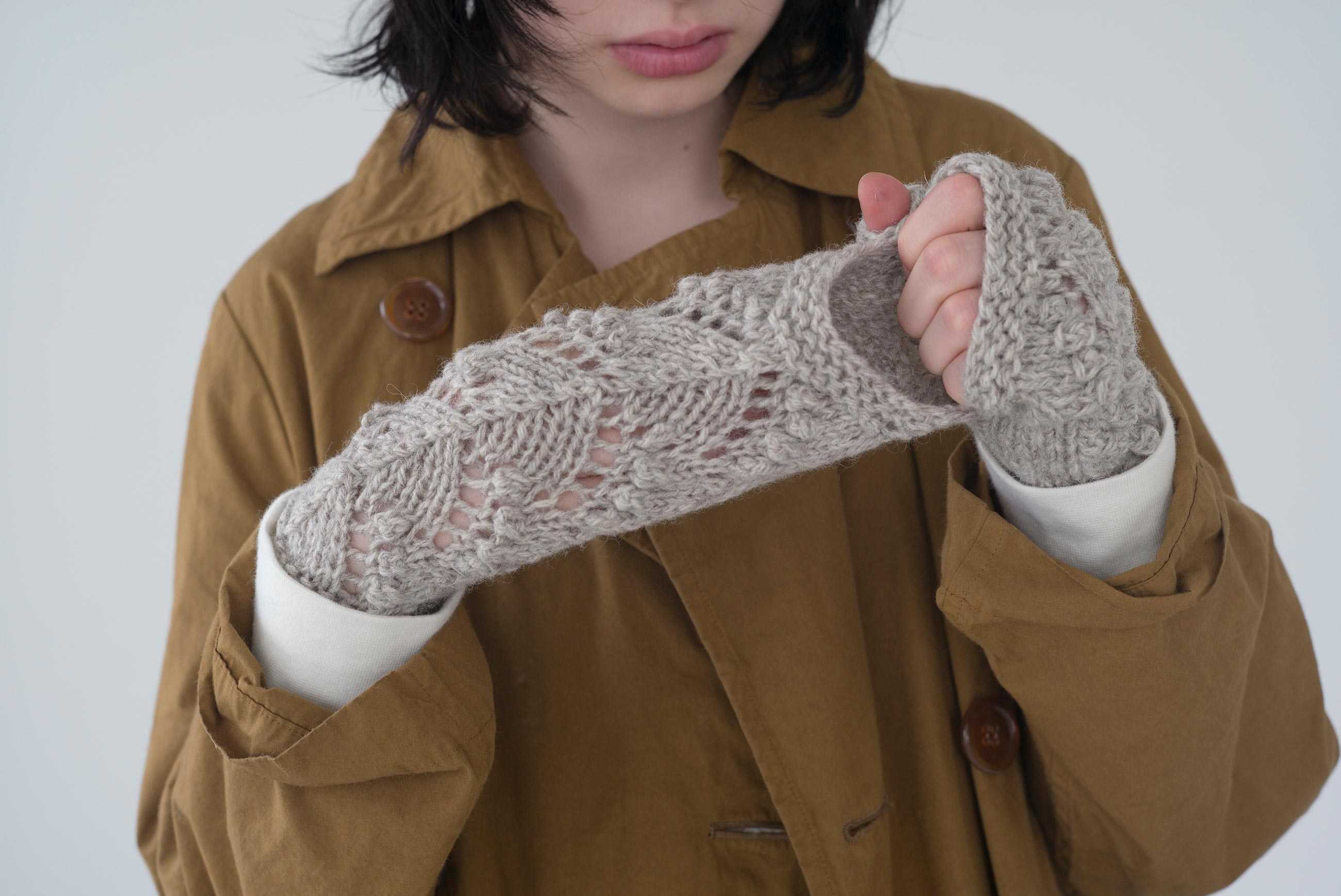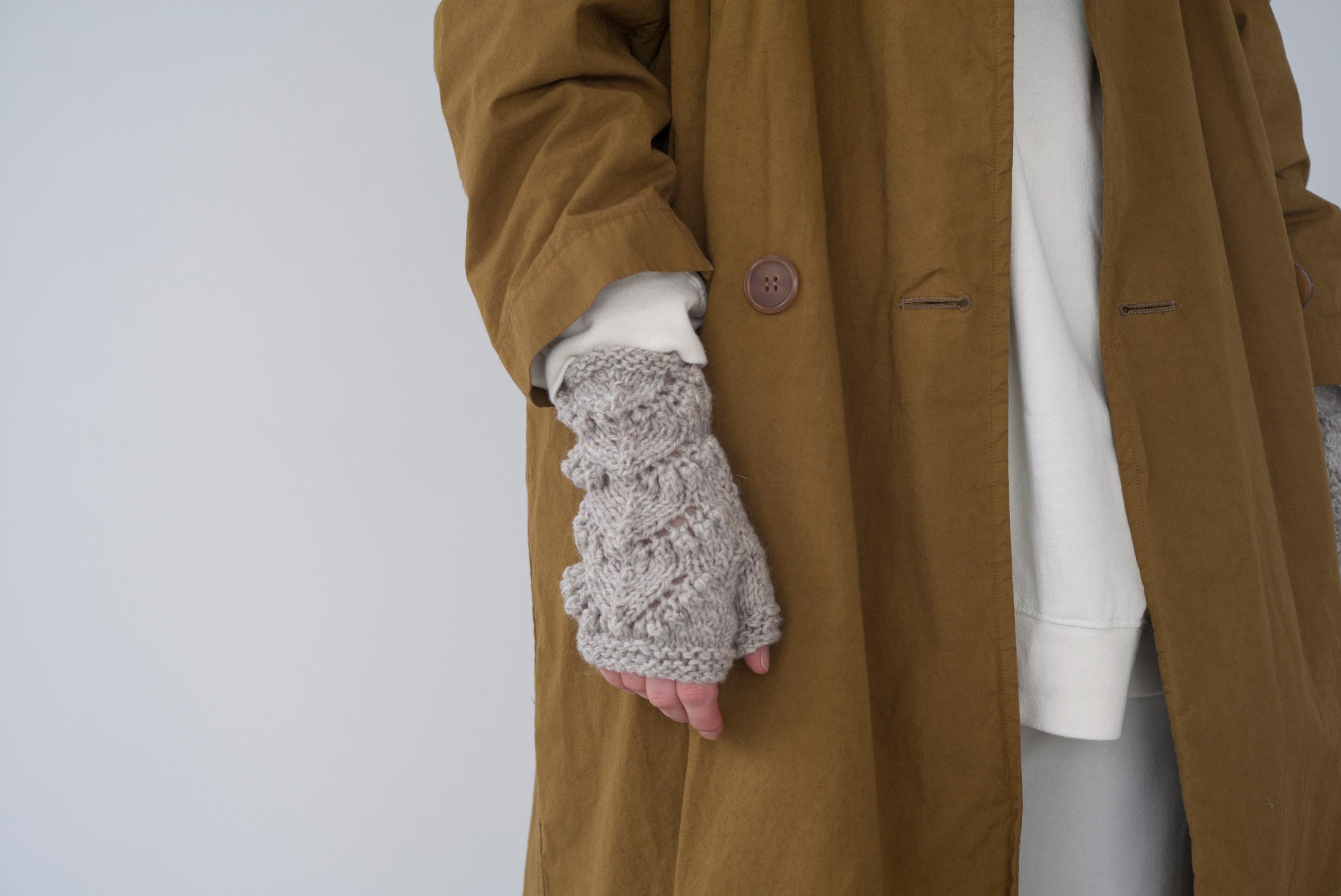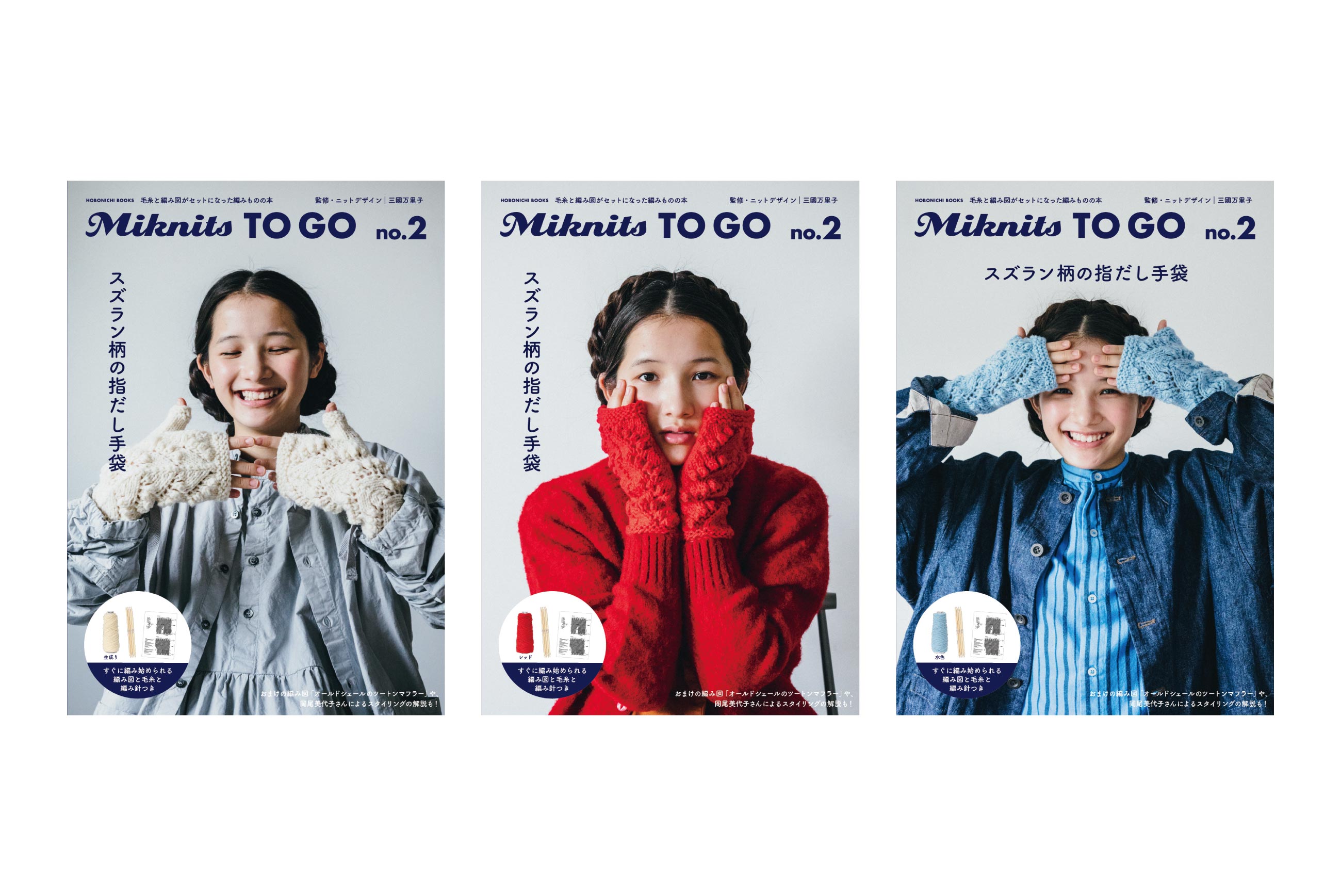 The package includes:
Miknits Aran 60g
No. 9 / 5 mm knitting needles
Please note:
Please note: You will also need a tapestry needle and a No. 6 / 3.5 mm crochet hook. These are not included.
Sizing:
One size only
Actual hand circumference: 20 cm
Length: 19 cm
---
To purchase all other items from Miknits
The full range of items from Miknits is also available at the Hobonichi Web Store (Japanese language only).
Please see the English help page for information on how to purchase.
For further queries, please contact store@1101.com by email.