What kind of techo is the monthly techo notebook Day-Free?
Here's a look at some of the features of the monthly techo notebook Day-Free, which combines a monthly calendar with lots of blank memo pages.
1

An easy-to-use monthly calendar

The calendar is printed in two colors, charcoal gray and red, to make it easy on the eyes. The page is fully printed in a graph paper pattern for neatly writing out notes and plans.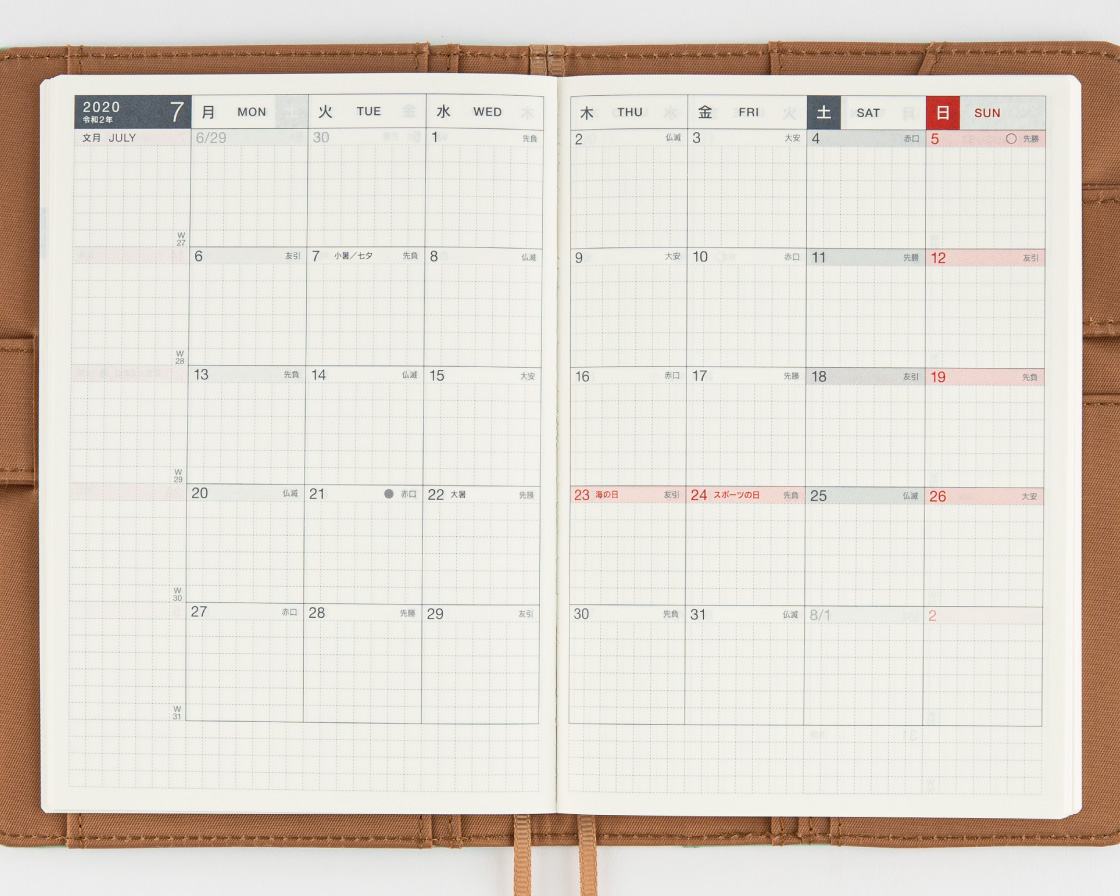 2

Plenty of graph paper note pages

Following the monthly calendar section, the techo has over 170 blank graph paper pages so users can check their schedule while taking lots of notes. The note pages contain Japanese daily quotes along the bottom.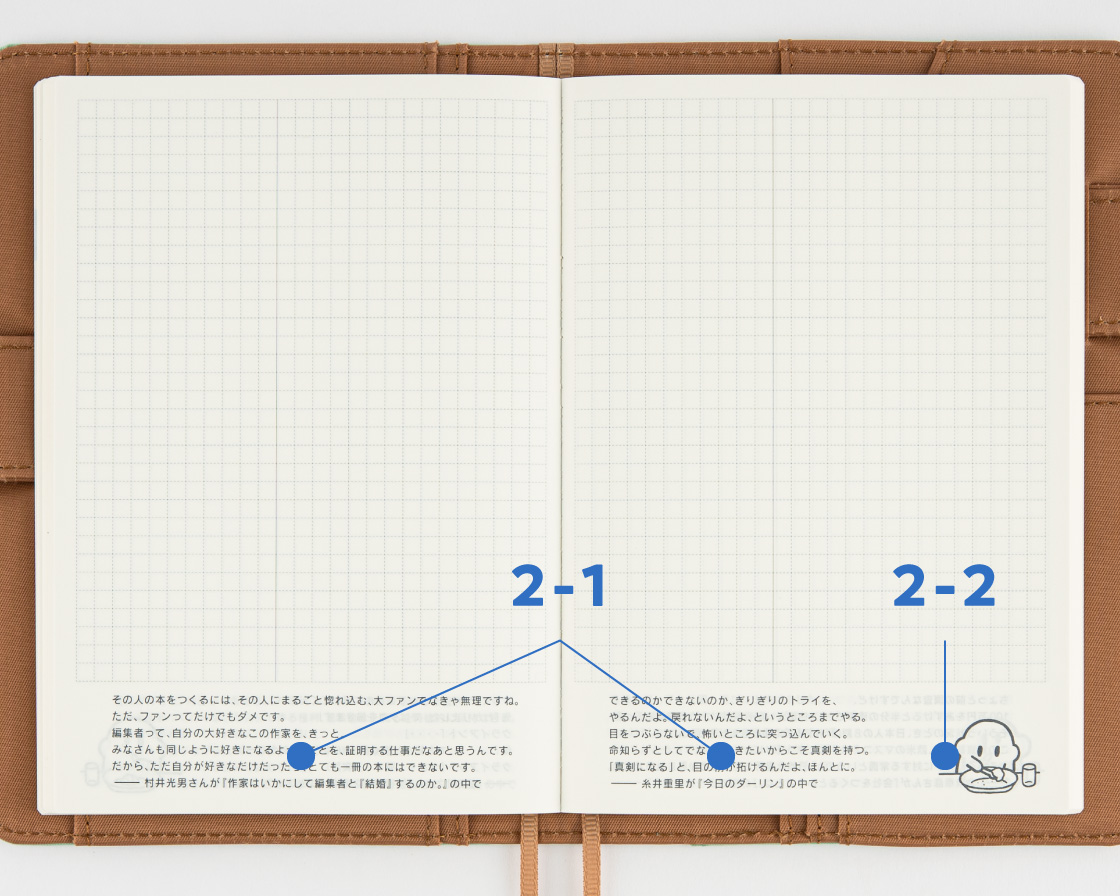 3

A variety of covers

The Day-Free can be used with our Hobonichi Techo cover lineup, which includes around 70 styles. The covers are very convenient and come in a wide variety of designs and materials. You can choose which cover best suits your taste and needs.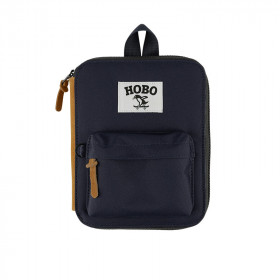 How can you use the Day-Free?
We had our crew give the Day-Free notebook a test run before launch date!
Here are some examples of how they found the Day-Free useful.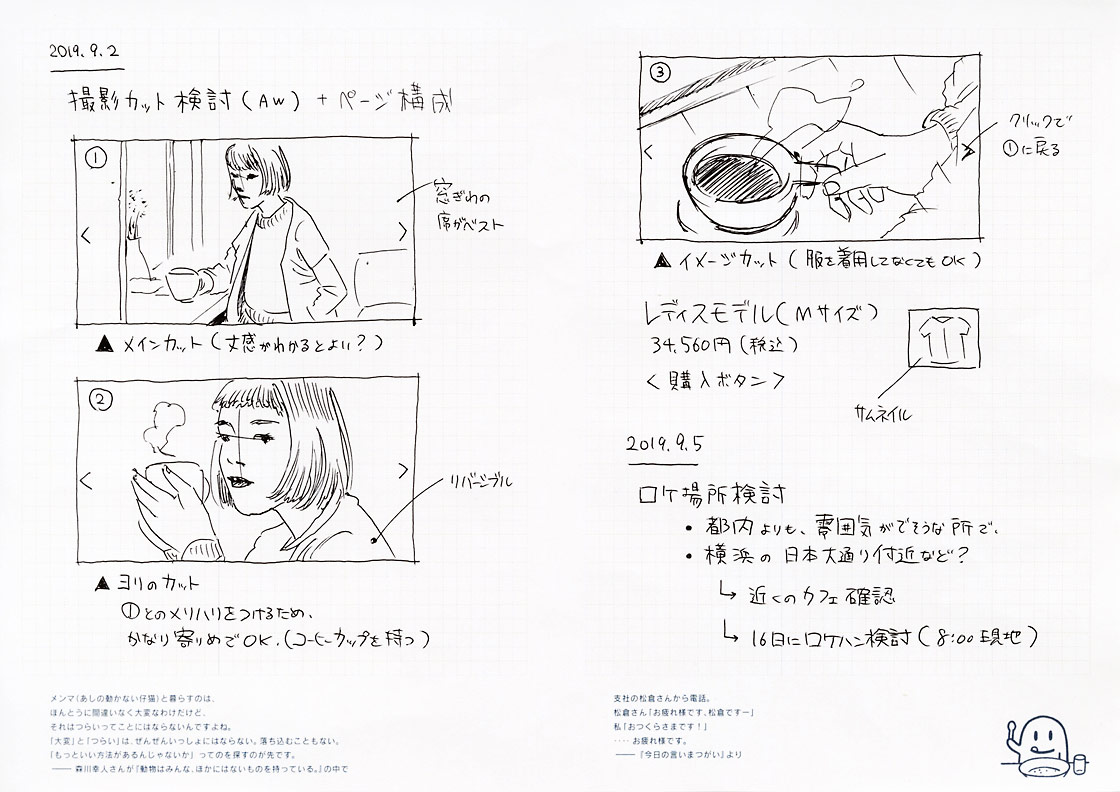 Writing endless work notes
I use the Day-Free as one of my notebooks for work. I recently drew out some rough sketches of an upcoming photo shoot, and I was grateful for the ability to brainstorm how to set up the shoot and sketch things out without having to worry about how many pages I'm using. The notebook lets me write out the guidelines and schedule for the photo shoot, and the monthly calendar lets me track my work schedule. I think this could be a great idea book for me to use later on for new projects as I read back through old entries.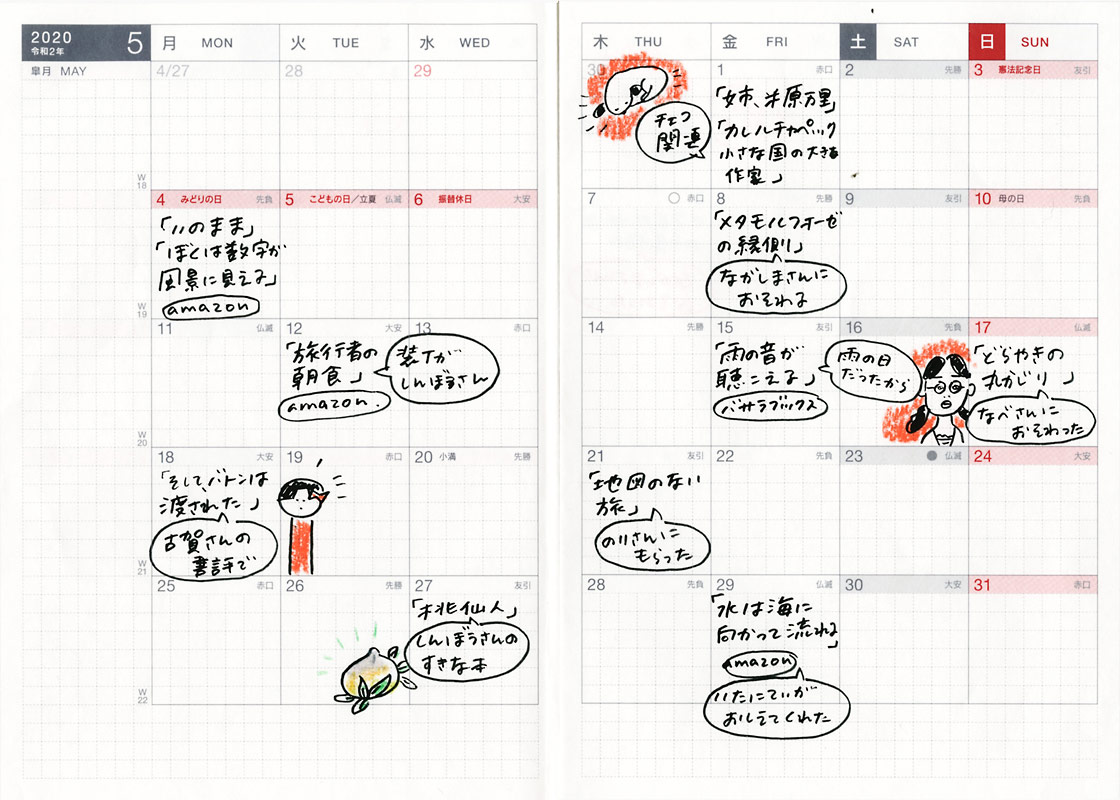 A book-reading notebook
I fill the blanks on the monthly calendar with the date and reason I buy new books. After I finish each one, I write my thoughts on it in the graph paper notebook pages. Ever since I turned my techo into a book-reading notebook, I've been having a great time watching the accumulation of all the books I read. I like having this overview because it can show me how my tastes have changed over time. Looking through the monthly calendar also shows me which books I've bought but haven't yet read, which is helpful.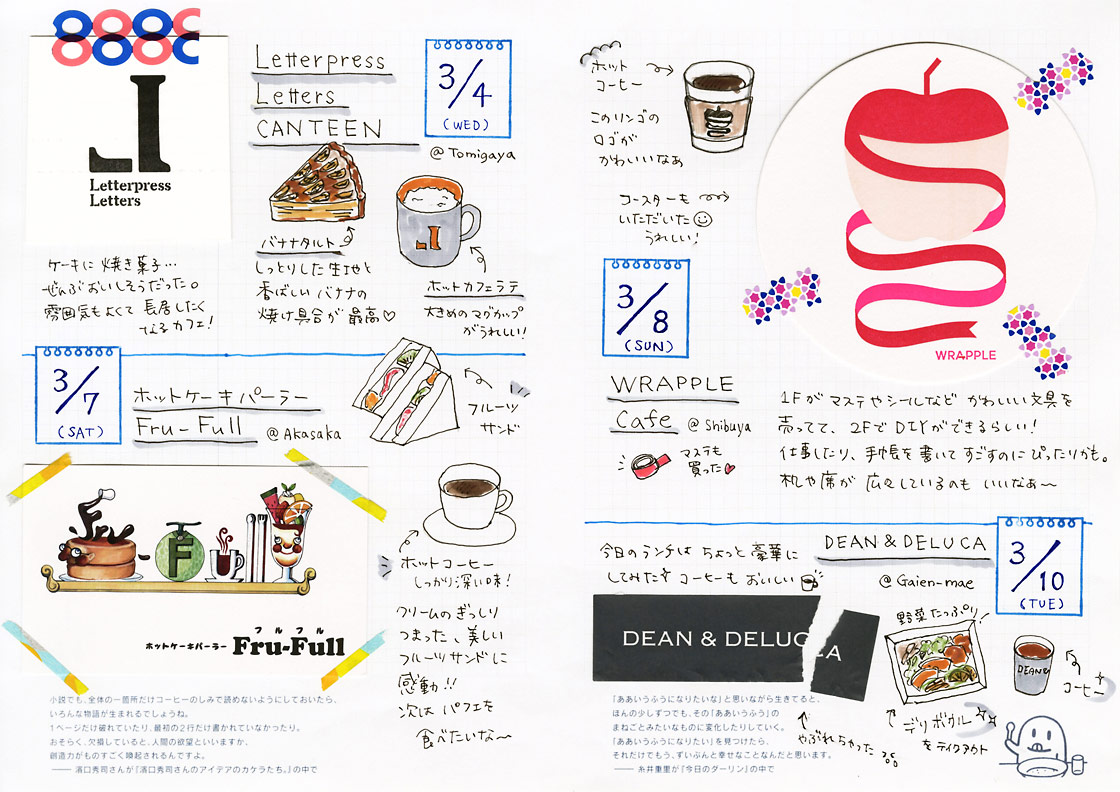 The perfect café diary
I love going to cafés! But of course, I don't go every single day. The Day-Free seemed perfect for writing about the cafés I go to a few times a week, so I started writing entries and pasting in things like paper coasters and shop business cards. It's nice being able to use as much space as I need for each entry. Right now I use the Hobonichi Techo Weeks most often, but this notebook is a great fit to keep as a café diary on the side.
Pairs well with another book!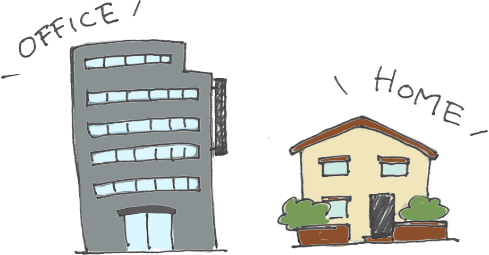 The Day-Free for work, and the daily techo at home
The Day-Free is comfortably light for carrying around and has plenty of memo pages. The A6 daily Hobonichi Techo can sit out at home for filling with whatever you like.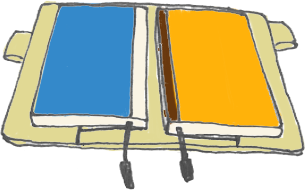 day-Using a Day-Free with a Hobonichi Plain Notebook
The Day-Free already has plenty of memo pages, but if you want even more, you can supplement them with the Hobonichi Plain Notebook!