Introducing the Hobonichi 5-Year Techo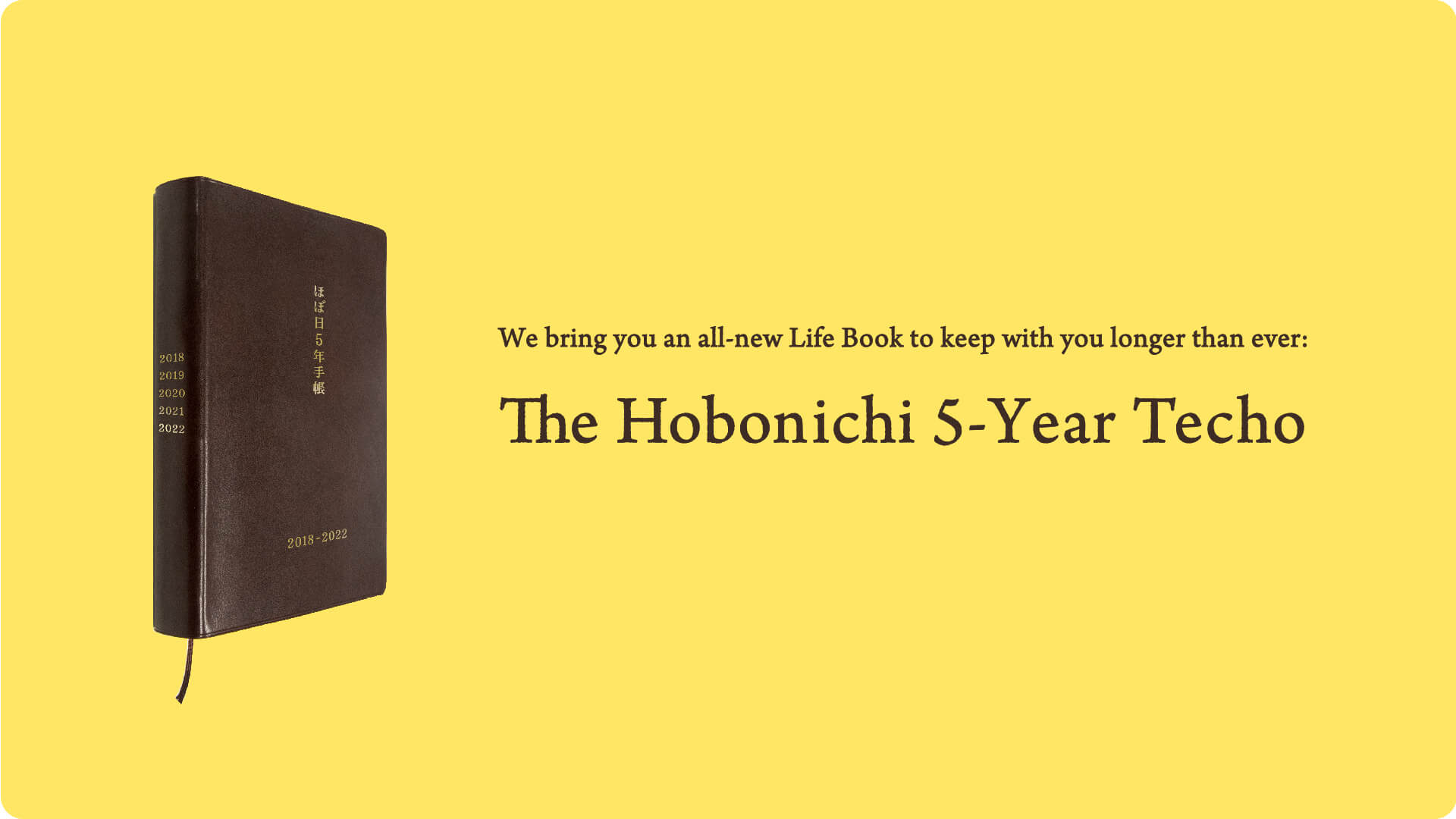 We've now reached the end of our exciting 2018 Hobonichi Techo Advance Notice previews, so we'd like to wrap things up with an extra-special announcement.


This December, we'll be releasing a Hobonichi 5-Year Techo!

This is exactly what it sounds like: a Hobonichi Techo that's dated for a 5-year span of time.

All the pages in this special Hobonichi Techo span from January 2018 until December 2022. For example, if you flip open to the page for August 27th, you'll see the date August 27th for the years 2018, 2019, 2020, 2021, 2022, all on the same page. This allows you to compare what you were doing or thinking a year ago, and to plan ahead for where you want to be a year from today.

Although it still keeps the name of the techo, or "planner," it's actually a very special product that's defined quite differently between each user. Some users may leave it at home and use it as a diary, while others may keep it at work and use it to keep track of things. Some may use it to write in detail about a single theme, while others may use it alongside their traditional Hobonichi Techo.


5 years may feel like a long time, but it's actually designed for casual use.

Some users may feel like it's impossible to continue using a notebook for five whole years. But fear not — this special Hobonichi Techo is designed in a way to be used very off-handedly.

The book size is the same as the A6 Hobonichi Techo Planner. The small size means it's simple and easy to carry around on a daily basis. It also means there is less room in each daily entry, so it doesn't take much to fill up the page. (Of course, if you really want to write a lot, you still can.)

This new version is still very much under construction, so all we can do is introduce roughly what it will possibly look like.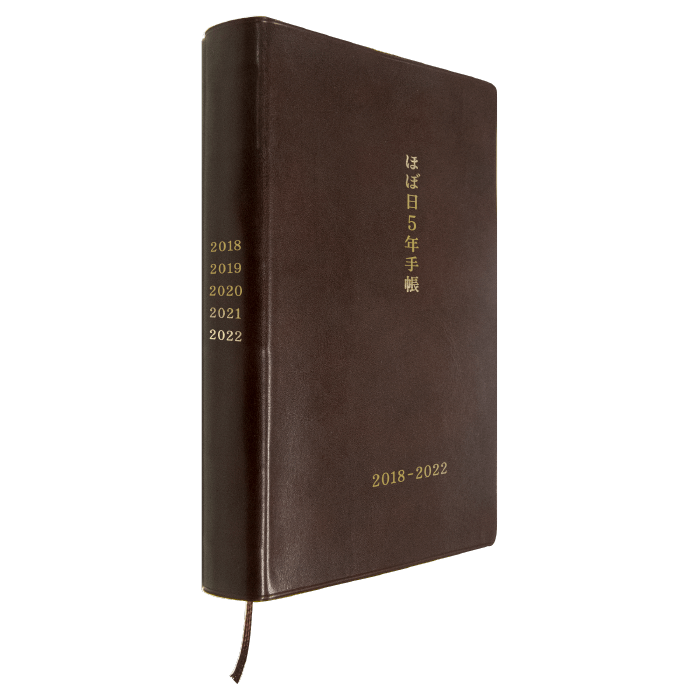 The size is the same as the Hobonichi Techo Planner / Original.
(Compact size fits neatly in hands.)

The paper is the same thin, light, and smooth Tomoe River paper.
(The hue is a little more cream-colored.)

The cover is soft, with binding like a dictionary.
(Also usable without inserting into a cover.)


Let's take a look inside.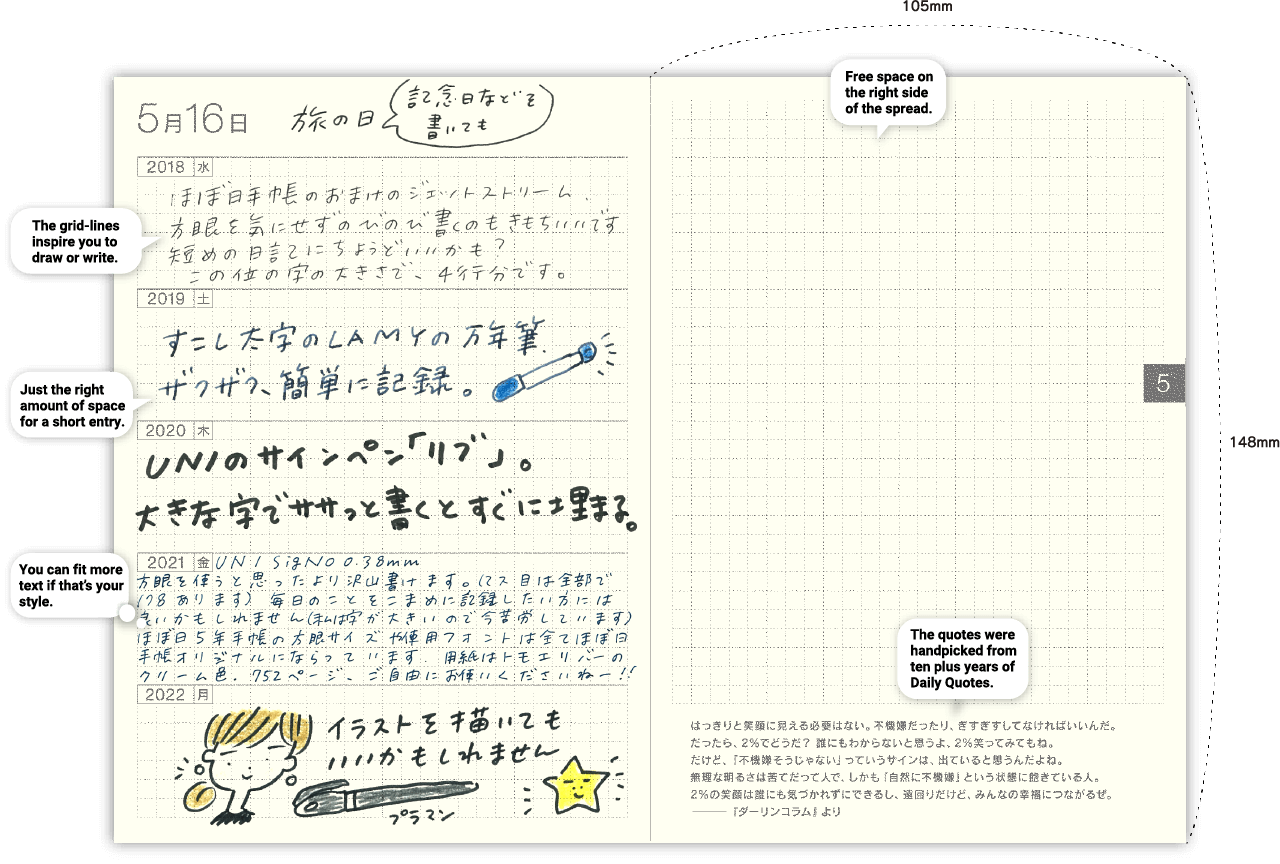 The left page contains the year and the day of the week from 2018 to 2022. Because each daily page is split into five years, you can always see what you were up to on that day in previous years.

The right page is blank graph paper so you can take notes, paste items, and use any way you can imagine.

Just as the Hobonichi Techo does, the bottom right of each page spread in the Hobonichi 5-Year Techo has a quote which is taken from the last ten years' worth of archives on the Hobonichi main website.


More information coming in November!

In order to allow customers to begin using this product in January 2018, we will be revealing further details about the Hobonichi 5-Year Techo in November. Sales will begin in December.

With this new book, you'll be able to spend time with something for five years. You can leave behind 5 years' worth of memories and experiences and actually see yourself growing as a person. And, of course, you can write without stressing over what to say, and further enjoy the experience of continuing to keep up with the book. These are the concepts we focused on when creating this new edition, and we hope you're looking forward to it.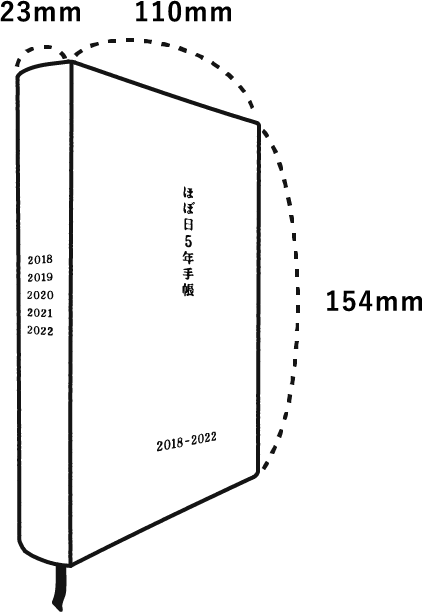 [Specifications]
Size:

A6 size
W: 105 x H: 148 x T: 23 mm / W: 4.1" x H: 5.9" x T: 0.9"

Pages:

752 pages

Paper:

Tomoe River paper (cream color)

Other:

Softcover (Material: PVC) / Bookmark attached
The paper size is the same as the A6 Hobonichi Techo Planner.
With the cover attached, the size of the book is about 2-3 mm larger.
Although there are 752 pages, the book is still compact at 23 mm thick.
It does not fit into the existing Hobonichi Techo covers.
The spec information is as of August 2017 and may change.