minä perhonen piece, Lottery Sales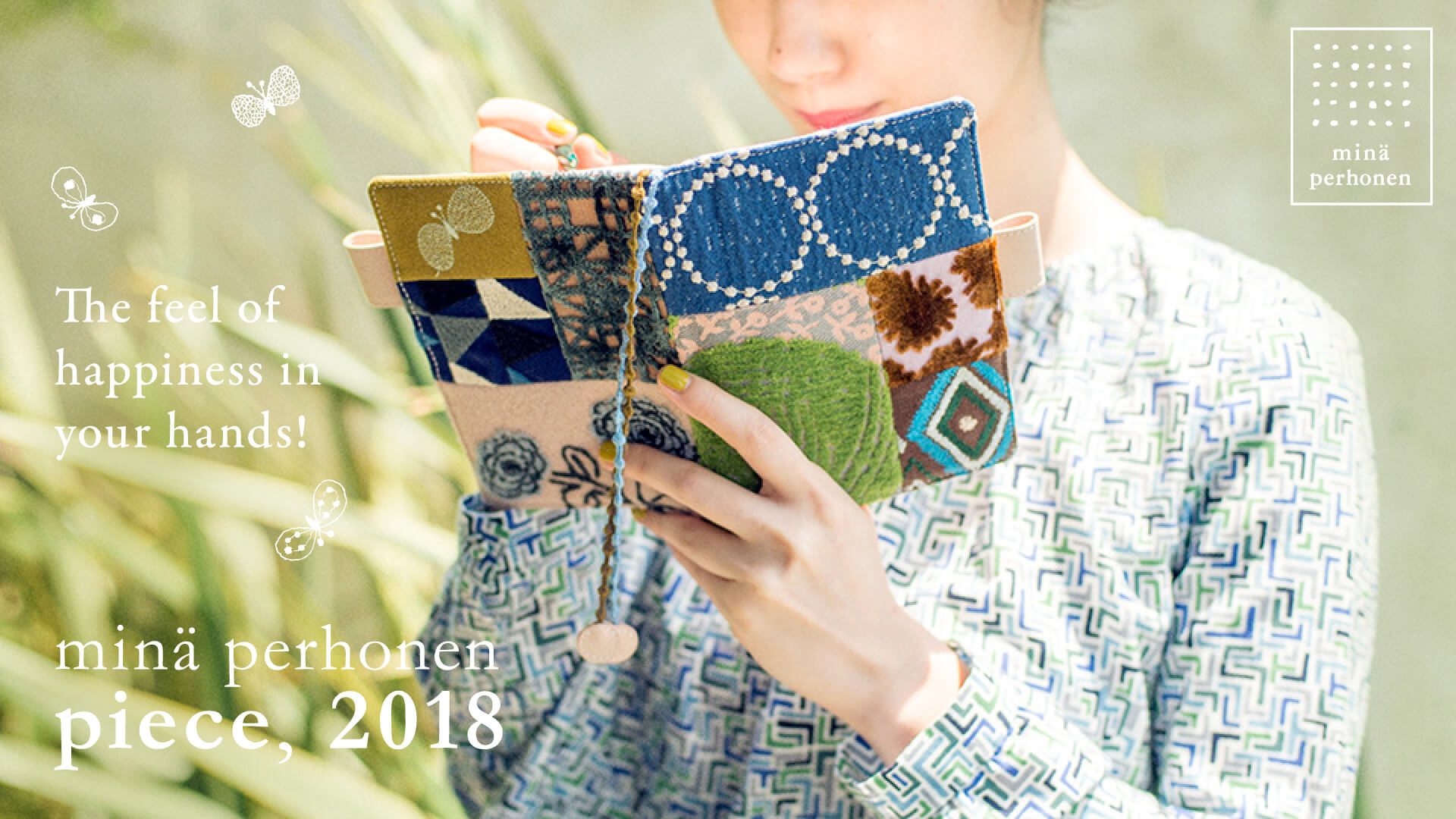 minä perhonen's "piece," cover is a perennial favorite in the Hobonichi Techo lineup. This year it returns for lottery sale; you can apply for a chance to purchase the cover by entering the lottery beginning at
September 1st, 11 AM Japan time. Entries close September 13th at 11 AM Japan time

, so don't miss out!
---
Every year's collection of Hobonichi Techo covers includes a series by popular clothing and accessories brand minä perhonen, which creates original textiles that are specially dyed, embroidered and woven to recreate hand-drawn designs. These original textiles are hand-crafted with a very involved, time-consuming process; just a glance at these gorgeous textiles is enough to see that attention to detail, and one touch enough to feel all the hard work that goes into their creation. Just by wearing them — just by holding them — these fabrics will make you happy! That's what it means to be a minä perhonen textile.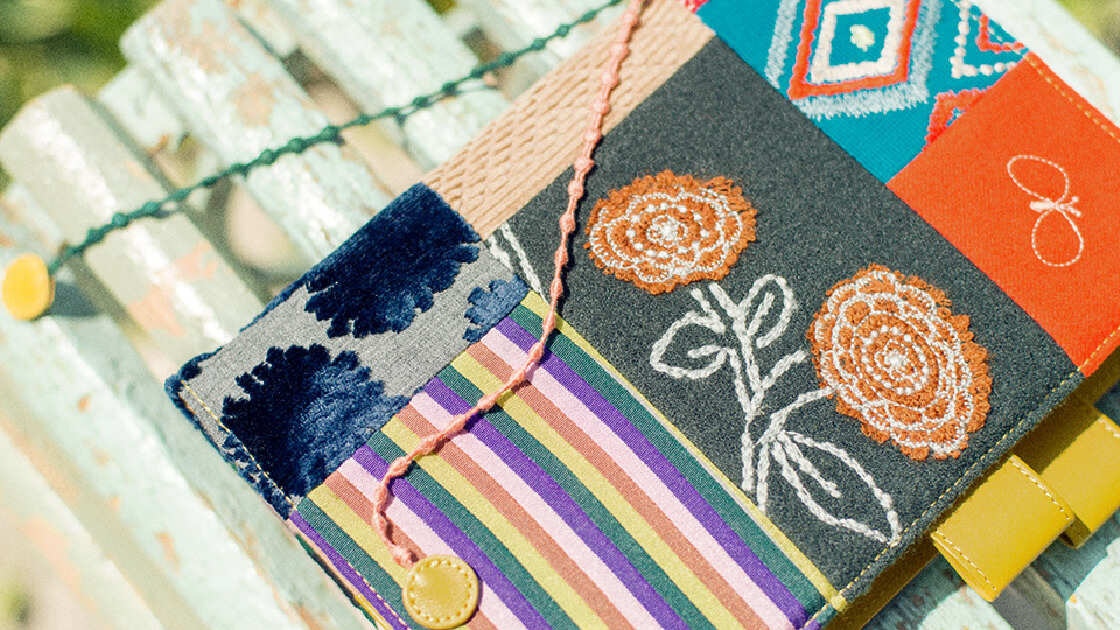 2018 marks the sixth year the "piece," cover joins the Hobonichi Techo lineup. "piece," patchwork covers are made with all the leftover pieces of textiles saved when creating clothing and handbags to keep them from going to waste. That concept demonstrates the love minä perhonen has for its creations.

Every year, minä perhonen dives into its textile archives and picks out designs specially for the Hobonichi Techo covers. The team carefully balances colors, patterns, and textures through trial and error before deciding on the perfect fit. This year includes three color schemes: "beige mix" and "blue mix" for the A6 Original / Planner, and "colorful mix" for the A5 Cousin.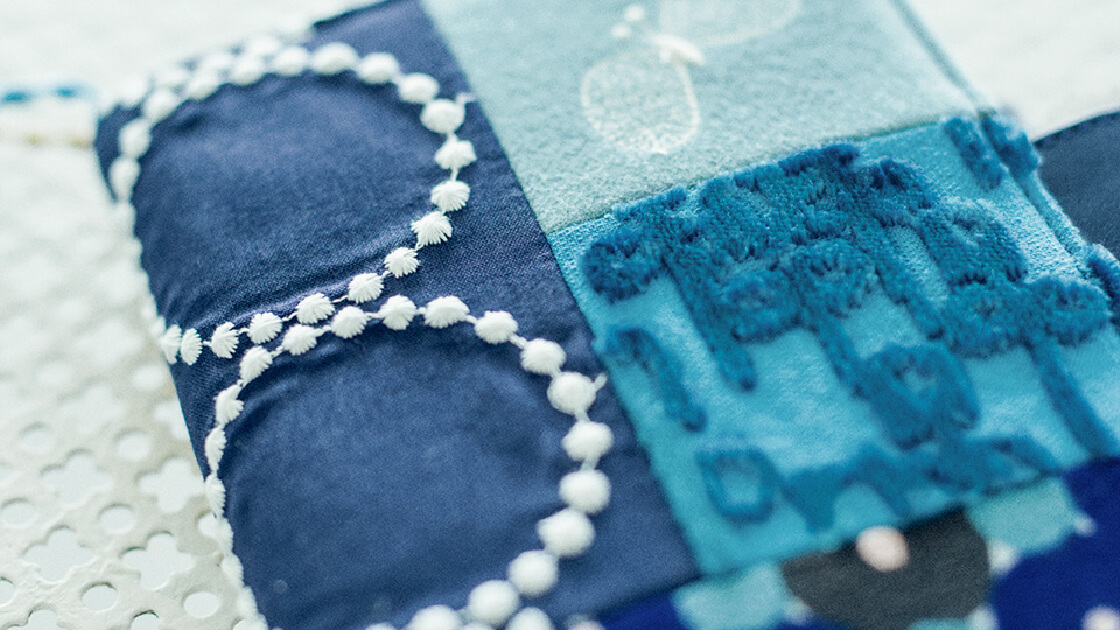 Each cover is made meticulously by hand. Craftsmen cut each piece of fabric and sew the patches together. Each piece of fabric is different from the next, cut in unique places across the pattern, and each cover varies in the particular textiles that are included and the locations in which they're placed. This allows the team to produce a larger number of covers from the limited material it has available.* We hope you enjoy getting to meet your one-of-a-kind cover once it arrives at your door!

Due to limited availability, covers will be sold via lottery sale. Please apply below for a chance to purchase the cover.

*Pattern arrangements are randomized and cannot be requested. Please see the textile listings on the product page for more information.
---
"piece," is a lottery sale item. Please see the "About Lottery Sales" section on the product page for more information.

<Entry Period>
Starts: Friday, September 1st, 2017, 11 AM Japan time
Ends: Wednesday, September 13th, 2017, 11 AM Japan time

<Announcement of Results>
All entrants, regardless of their lottery results, will be e-mailed by Saturday, September 16th with the results.

<Shipping Date>
Late November