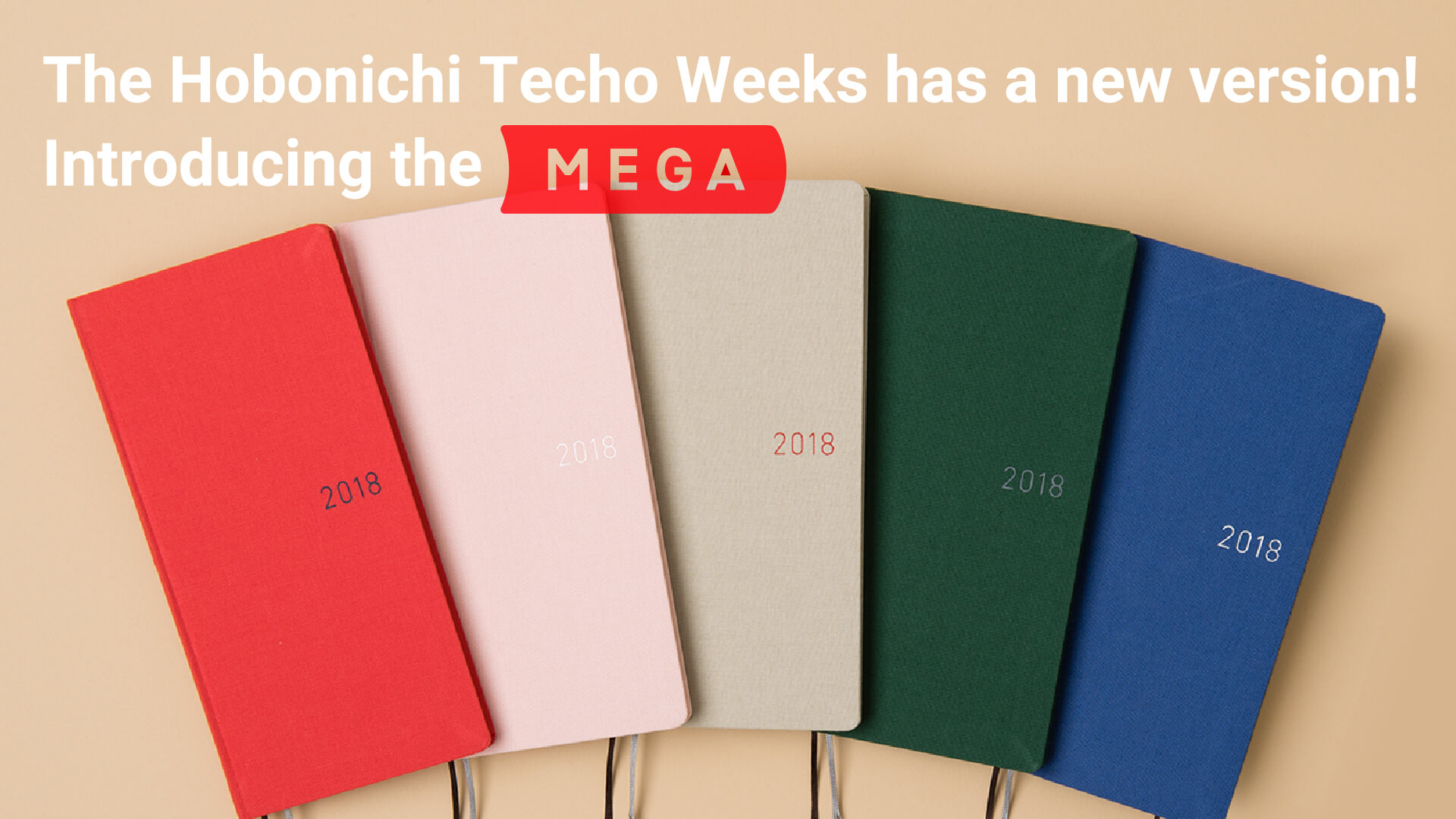 The Hobonichi Techo Weeks is coming in a Mega version, with three times the number of blank pages. The Mega Weeks still retains its compact wallet size, and the extra graph paper makes it extra-friendly for filling with notes for work and personal use. On sale November 1st!
---
The Hobonichi Techo Weeks has steadily grown in popularity since it was first introduced in 2011. In addition to the weekly pages, the book also includes 68 pages of blank graph paper. Even so, users have commented that there aren't quite enough blank pages for a year's worth of notes. So this year, we're adding an all-new option to the lineup: the Hobonichi Techo Weeks Mega, which has over three times the number of blank pages!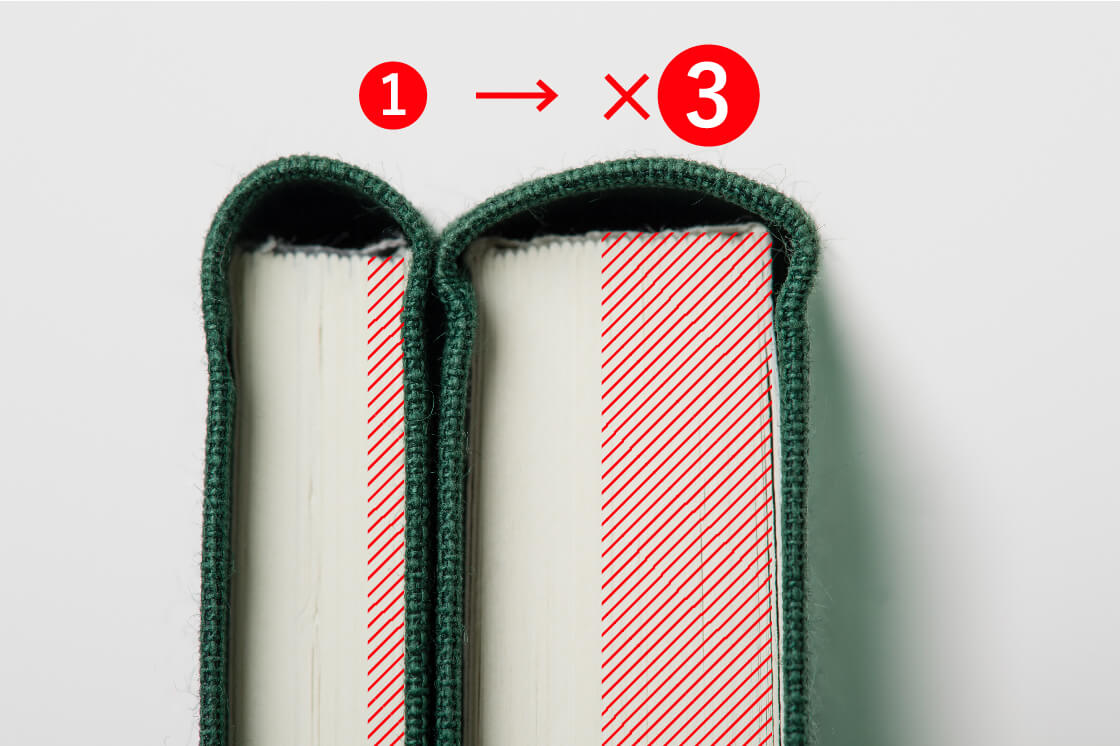 Here are some details about the Hobonichi Techo Weeks Mega:

-Blank graph paper at the end of the book increased from 68 to 212 pages. That's over three times as much!
-Despite the increase, the book is still less than twice as big as the standard Weeks.
-The weight has also only increased by a mere 50 g.
-Everything else between the standard Weeks and the Mega is the same.
-The Mega is available in the Colors series covers: Sunset Red, Coral Pink, Sand Gray, Forest Green, and Ultramarine.
*Specs are subject to change.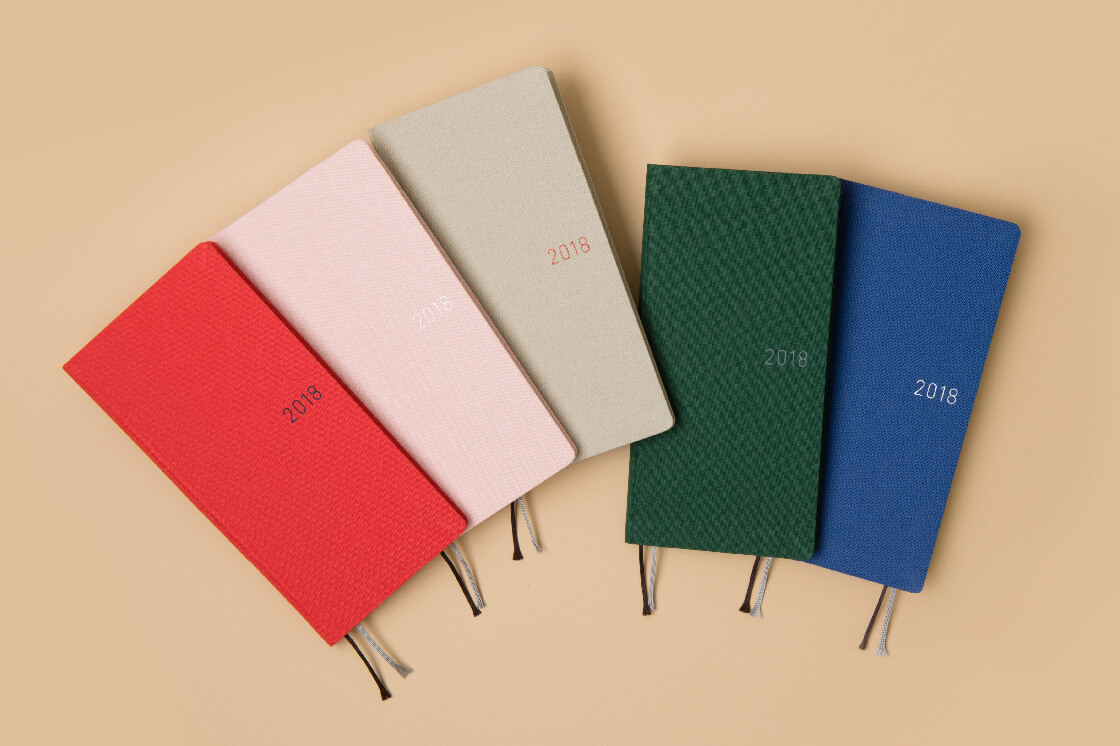 The Hobonichi Techo Weeks Mega will go on sale November 1st, 11 AM Japan time in the online Hobonichi Store. If you've been a Weeks user, or have moved on to another size because there weren't enough memo pages, give the Mega version a try!
---
Also coming is the "Shibuya Loft 30th Anniversary" edition Hobonichi Techo Weeks Mega, exclusively available at the Shibuya Loft.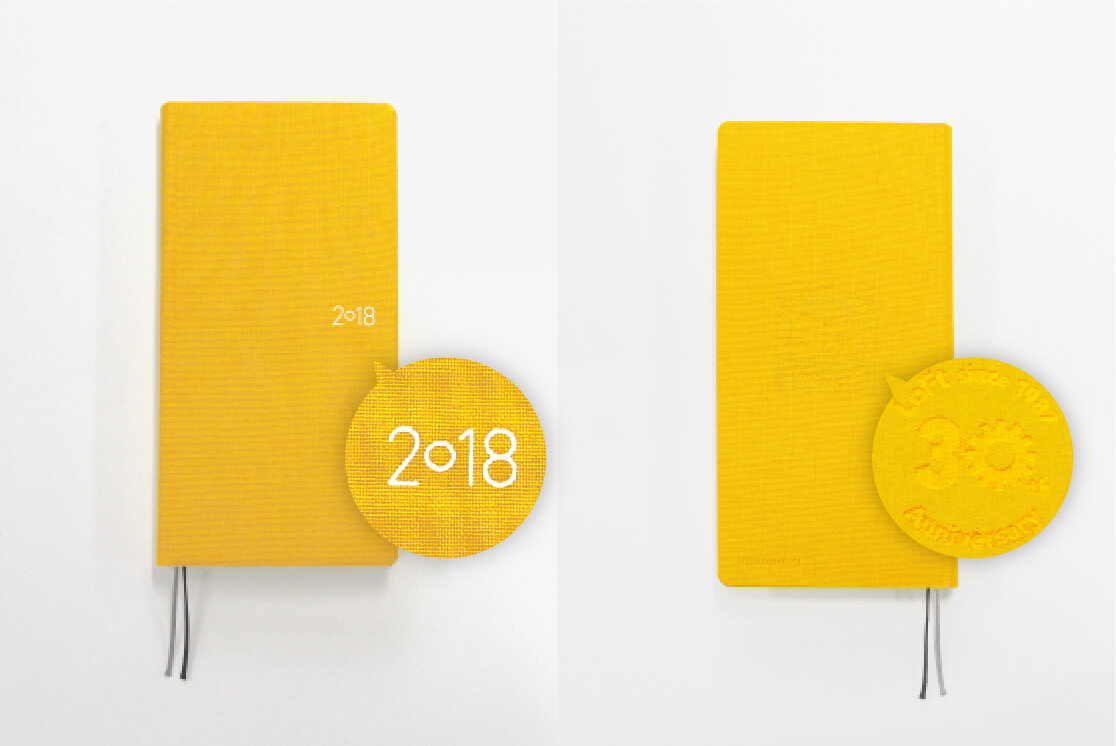 As we get closer to the release date, we'll provide more details about the Mega version. Keep an eye out!