Michio Hoshino

Grizzly Mother and Cubs

weeks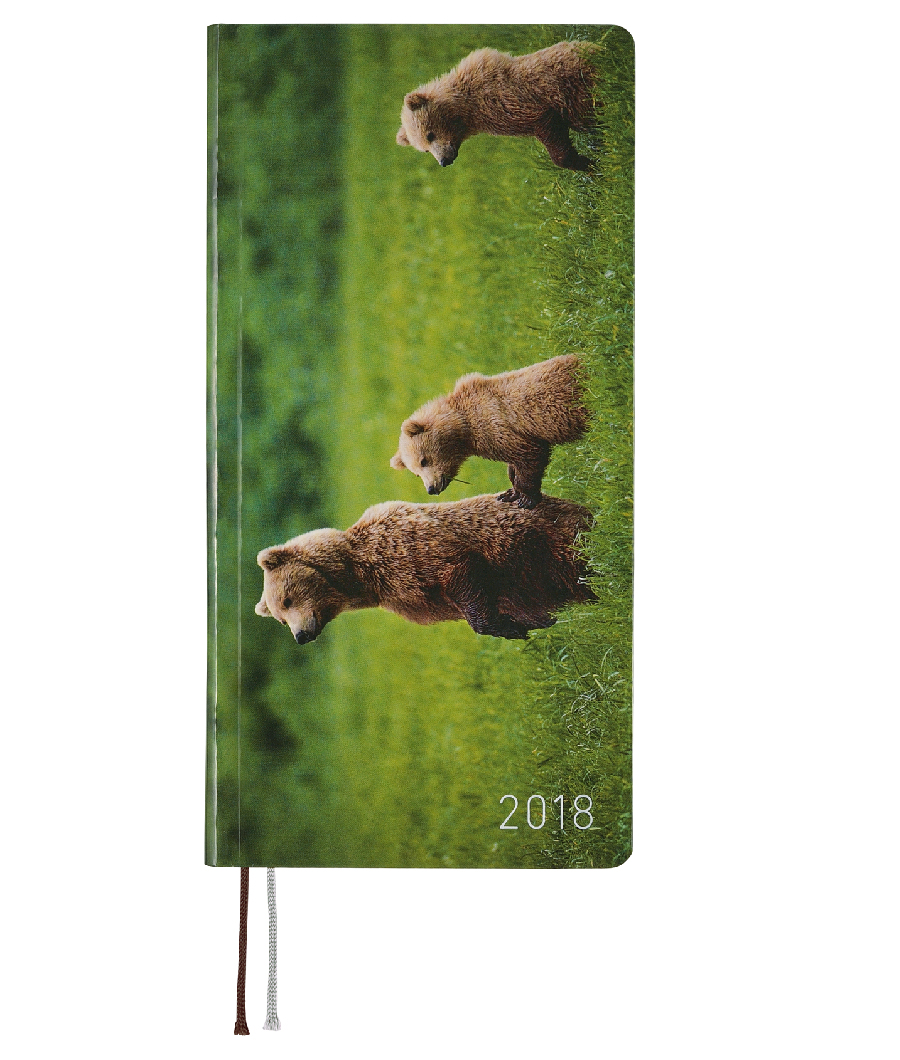 This cover showcases a piece by nature photographer Michio Hoshino, famous for his photographs of wildlife and everyday life in Alaska. The photograph features a Grizzly bear mother and her cubs. In the photograph, the mother and her cubs stand on their hind legs, looking carefully at something in the distance.
The cover has a glossy finish with the photograph placed horizontally. The book interior is a forest green to evoke the deep expanses of a forest, and includes a print of Michio Hoshino's signature. One comes to realize, through this cover, Hoshino's love and reverence for wildlife.