Select shop and brand Arts&Science owner Sonya Park directed the creation of this English-language Hobonichi Techo book, which has been refined and simplified to make it easy to use in all countries and languages. The refined layout, the color scheme of charcoal gray and red, and the bonus pages exclusive to the Planner are part of its charm.



The book has a matte cover subtly engraved with the Japanese characters for "techo" alongside the Arts&Science logo.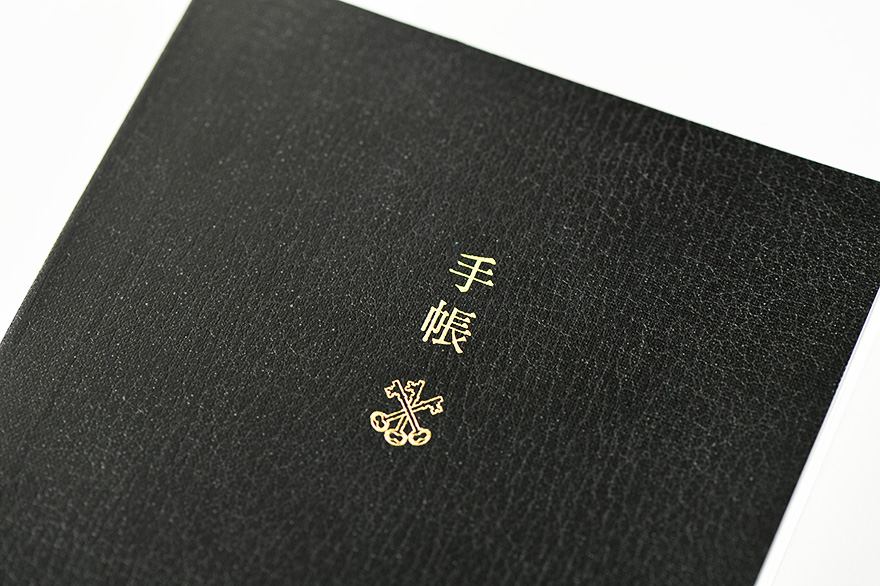 The book is also engraved with the "HOBO" logo and the year 2023 on the book spine.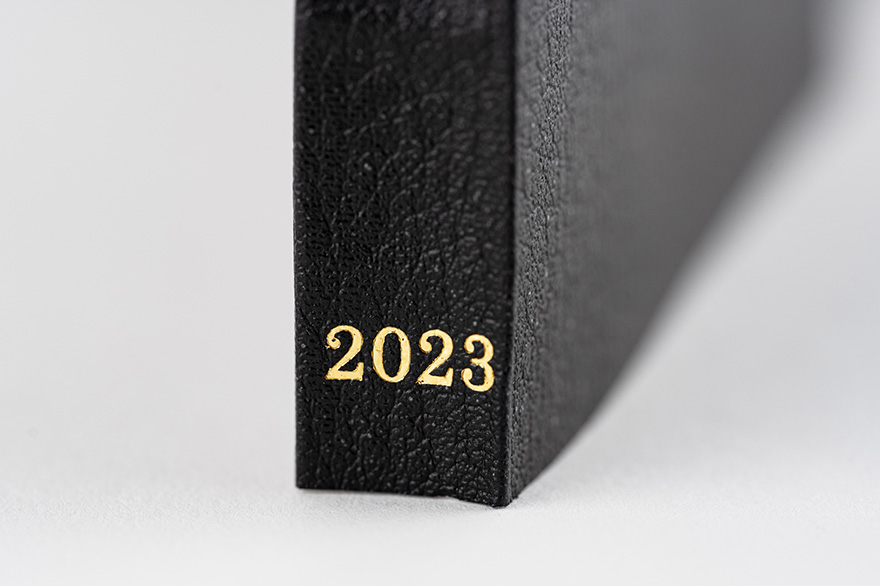 (See the Exploring Each Type page for more details.)



The Hobonichi Techo Planner Book has special stitch-binding that allows the book to lay completely flat without having to hold it down.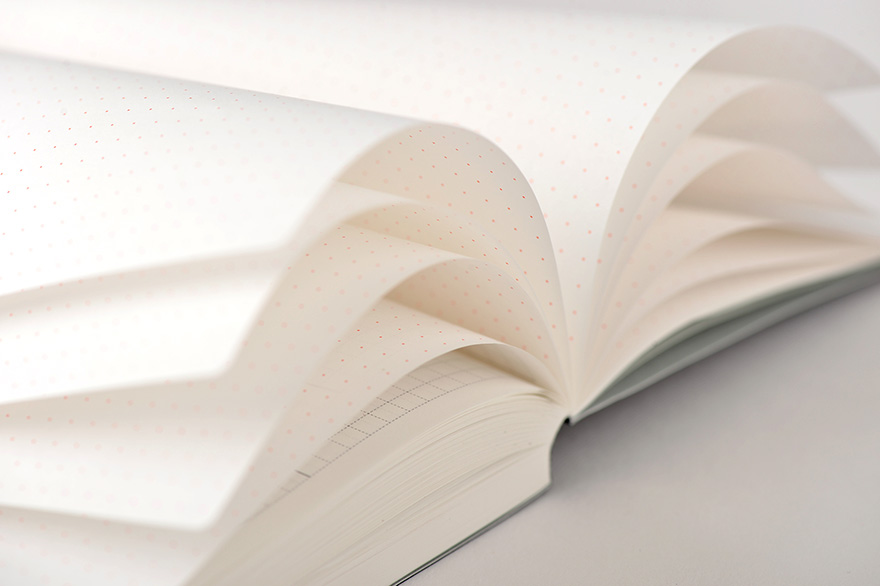 The daily pages include a quote per two-page spread specially chosen from its parent site, the Japanese web magazine Hobo Nikkan Itoi Shinbun, and words of Arts&Science owner Sonya Park.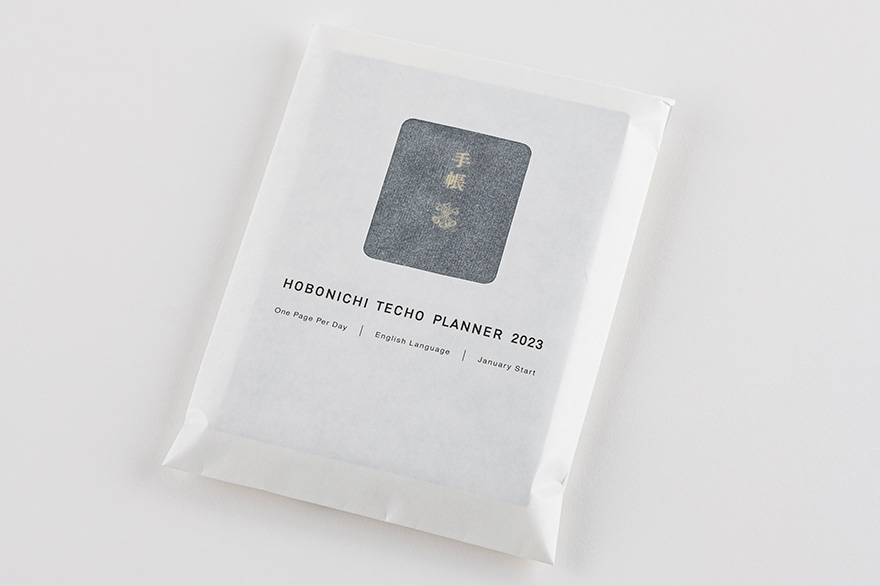 From the 2023 edition, we changed the packaging from plastic to paper. You can take a peek at the techo book from the window.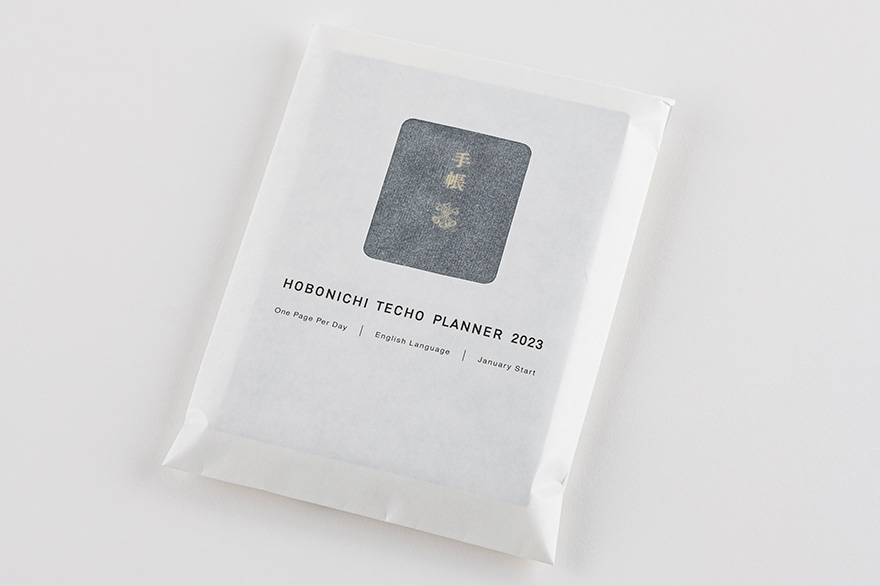 When you purchase this book in the Hobonichi Techo Official Store, the book comes with two free 2023 Hobonichi Store Exclusives: a special Hobonichi Techo 3-Color Jetstream ballpoint pen (the 2023 edition has a brown and navy pen body), and an Almost-Precious Item Bag (available while supplies last).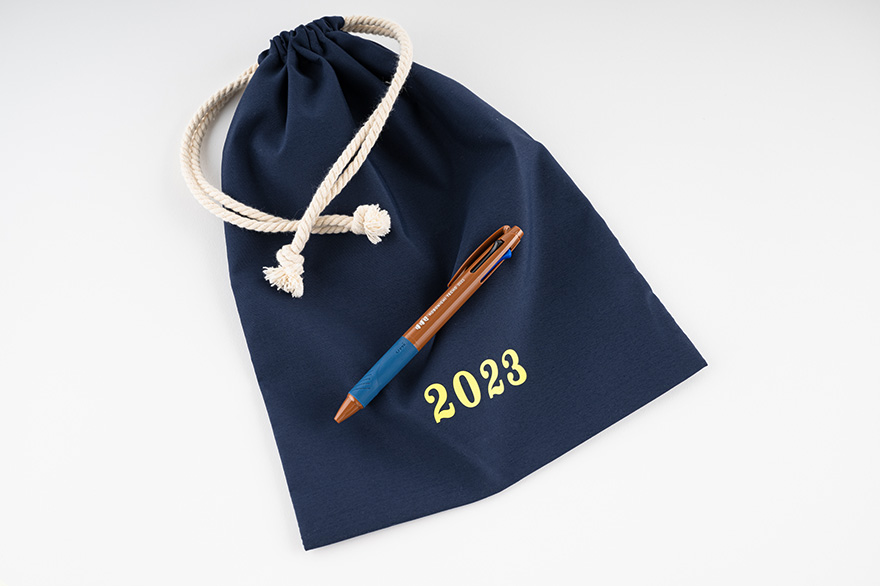 Although you can use the book on its own, you can pair it with a cover of your choice from our large selection of convenient A6 size Hobonichi Techo covers.