The Birth of the Dancing Fox Aki Kondo Talks Character Creation
Created exclusively for Hobonichi by Rilakkuma creator Aki Kondo, The Dancing Fox is a character with a look that's both cute and mature. To celebrate the release of Dancing Fox items, we sat down with Aki Kondo to ask her about her secrets when it comes to creating characters.
Introducing Dancing Fox Goods!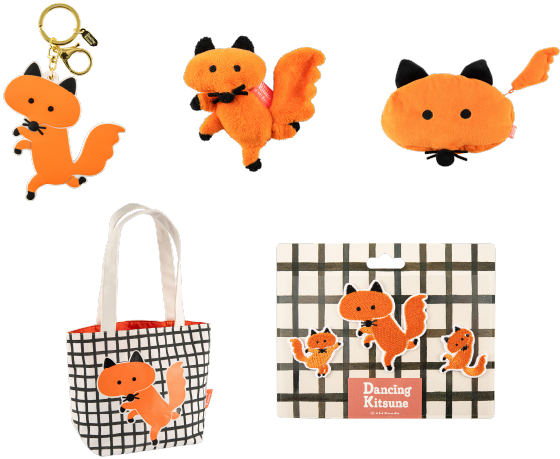 The Dancing Fox is a character that Aki Kondo created just for the Hobonichi Techo, and we've got all kinds of goods for it!
You can see the lineup at the
bottom of the page
.
---
Who is the Dancing Fox?
Video Production: Tarouichi Aizawa
The Dancing Fox is a cute orange character by Aki Kondo who first danced onto a
cover
in the Hobonichi Techo 2020 Spring lineup.
Kondo paid close attention to the arms and legs of the fox and how it worked as an overall design, and based the character's funny pose on her daughter's dance moves.
This cute and slightly cynical fox is designed to fit comfortably into your existing lifestyle, with a presence that feels natural and doesn't get in the way—a perfect fit for a techo cover that acts as a companion all year long.
The Personality is in the Margins Aki Kondo Interview
With the release of several new Dancing Fox items, we took the opportunity to ask Aki Kondo what goes into creating lovable characters.

During her years at the design office of a stationery company, she created and designed characters such as Rilakkuma while also working in product design. Since then, as a freelancer, she's designed characters like Mofy, woo and wah, and Ofuton-san. Her creative works include essays, illustrations and picture books.
http://www.akibako.jp/
ーー

Which tools do you use as an illustrator?
Kondo

I don't pay much attention to it, so I probably won't have much to say, but let's see... my watercolor paint is, what's the name—Holbein. The colors are gorgeous and there are many to choose from, and it's really nice that I can easily find it in stores when I run out. I also use Dr. Ph. Martin's colored inks. When I'm drawing lineart I use Uni-ball Signo pens, and my pencil's a Uni Lead Holder with replaceable 2B lead.
ーー

How do you get work done while you're at home taking care of the house and children?
Kondo

It's pretty similar to anyone with an office job. My children are growing up, so I work while they're at school. I stop when they come home, and then I do some more work from 9, 10 PM until 12, 1 AM.
ーー

How do you divide your work between all your different projects, like character creation and comic strips?
Kondo

It'd be an exaggeration to refer to the "lives" of my characters, but my picture books contain their own worlds where the characters live, while the comic strips are a peek into their daily lives. I can transition pretty smoothly from picture books to comic strips, but it's really time-consuming if I draw a comic strip first and try to expand that into a larger story later on.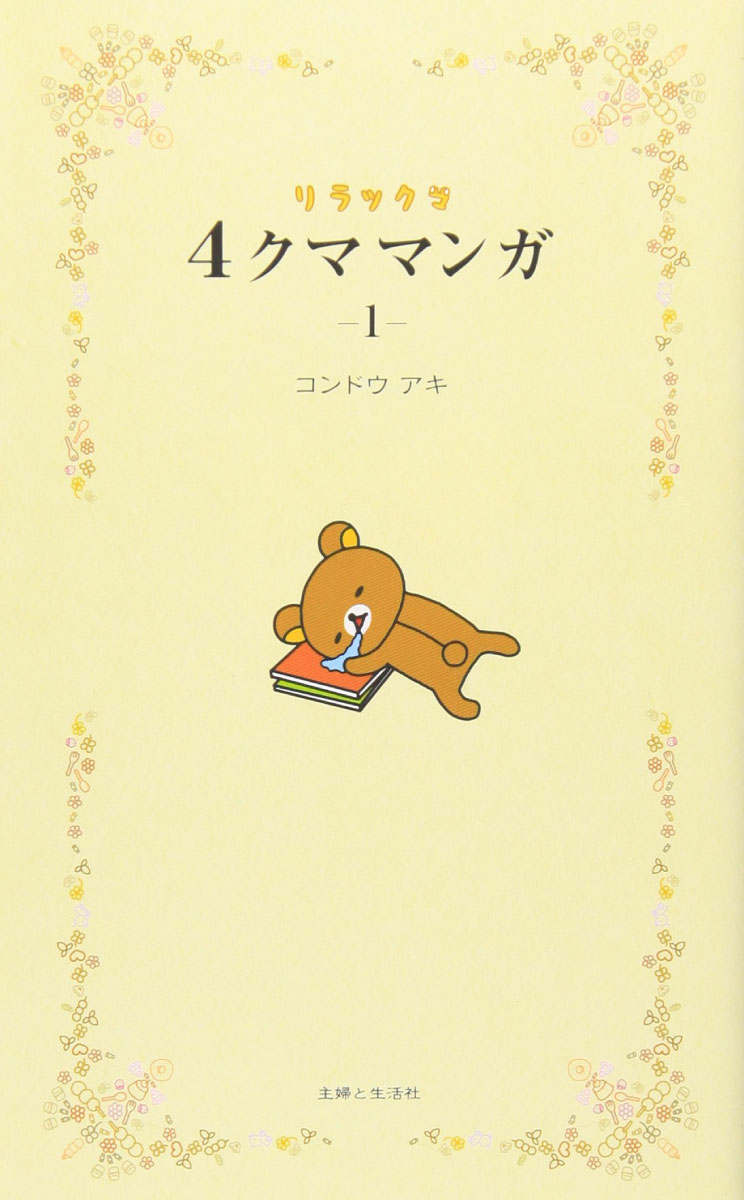 ーー

Do you ever worry about the way your creations will be received?
Kondo

I'm often working on a commission for a client, so that's when I really hope that people will like what I've made. But that's from a business perspective—it's about satisfying clients when customers like the characters they commissioned from me. When it comes to characters I make for myself, I don't really mind either way.
ーー

We're really impressed with the way your creations are so true to your style, even when you're just hired to make something for a company.
Kondo

You think so? I'm happy to hear that. When I see things I've made I'm not really conscious of it being in my style, necessarily, so I'm not really aware of consistency across my work. But I do get the feeling I'm not going to hit exactly what a client is looking for whenever it's clear they have a really specific idea in mind from the beginning of the project.

About half of my clients come to me with general requests and then tell me I can fill in the rest however I want, so the work I'm able to do in those margins is probably where you're sensing that consistency.
ーー

For example, the characters for WOWOW (woo and wah) may be company mascots, but they're so cute. I love them!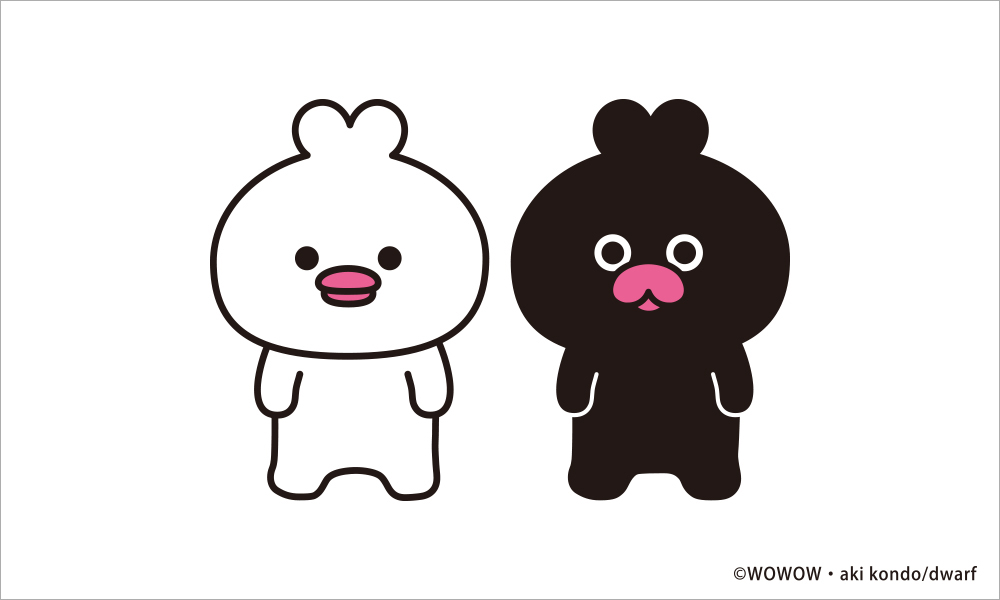 Kondo

Make sure to include that in the article, they'll love to see that. (Laughs)

Even aside from woo and wah, my characters—depending on the scope in which they're depicted or used—have varying degrees of "margin" for me to work inside, so I tend to try out different options in my head and then pick out the one that aligns most closely with the company's request.

There are times the client comes to me with a vague request, or when they can't even describe it or don't have anything in mind and ask me to make them a character. In those cases I try to make a character in the image of the client that's getting it, or think about how I can use the character to construct a certain worldview.
ーー

Your characters are created with very simple line art; how can you tell when you've finished a design?
Kondo

When I feel like I can't add any more lines to it. I want them to have as few elements as possible, so when it seems like adding any more lines would start altering their characteristics, that's when I feel they're done. It works out well because I can always go back and add something later if I really want to.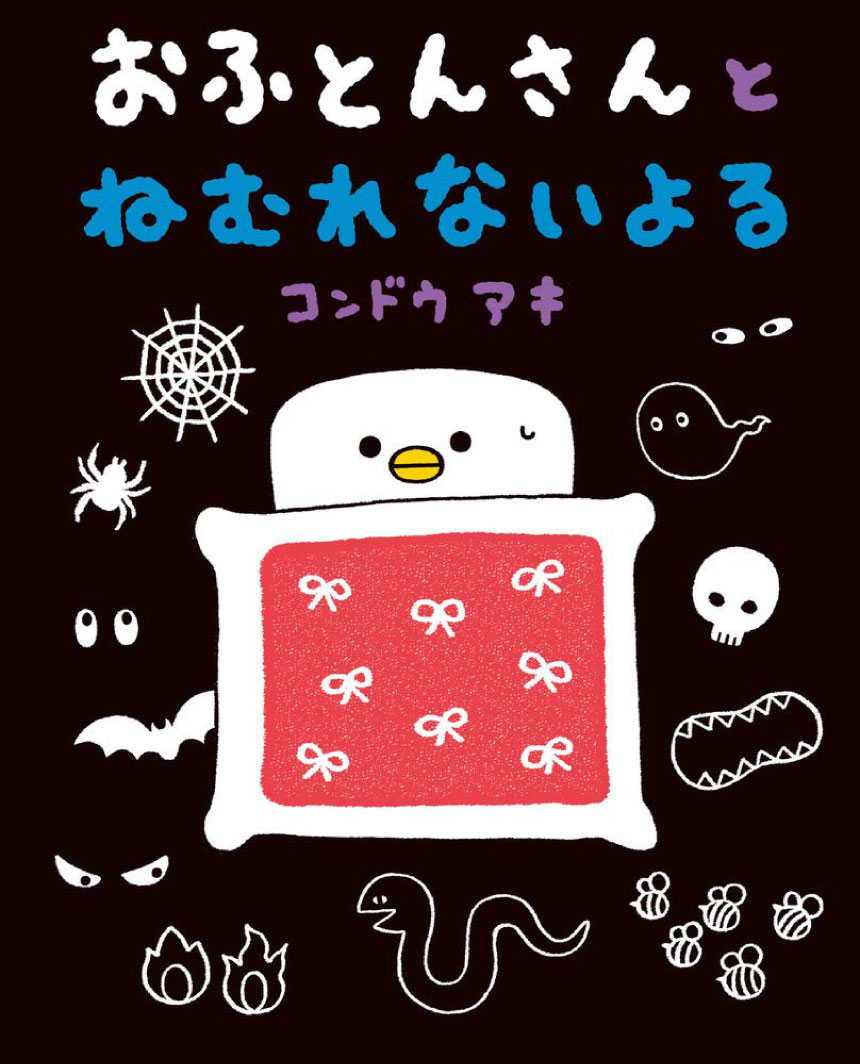 ーー

When do you come up with your character and story ideas? When you're in the bath, or sitting at your desk, something like that?
Kondo

When a client is excitedly talking to me about their request, or giving me background information, I come up with ideas right away. So when I'm listening to them and I want to try something out, that's when I'm getting most of my ideas. Of course there's a lot of work to do to iron that out, and I also want to present clients with multiple options based on their requests. But I feel like the concepts I come up with off the top of my head are usually close to the final product.
ーー

If you're able to come up with ideas as soon as you receive a request, you must have a kind of permanent stock of concepts in your head.
Kondo

I wonder—I'm not really aware of anything like that myself, and compared to my peers I feel like I'm pretty lacking in curiosity, but I suppose I do like observing things. An editor once told me I focus on really weird things, and I was really surprised to hear that. But I'm sure everyone focuses on weird things in their own way—it's just that other people don't notice your perspective unless you're expressing it through drawing or writing. When you create something you're letting other people be surprised by what you were looking at.
Dancing Fox Goods
With those cute eyes, funny movements and bushy tail, you'll never get tired of looking at these Dancing Fox goods.