A feeling of loyalty to Hobonichi Techo users
Of course it's easy to assume that the Hobonichi Techo is made by Hobonichi. But I genuinely mean it when I say that it is actually the result of the effort and devotion of everyone who we work with. All those who buy, use, and share the Hobonichi Techo are incredibly important, too.

The number of Hobonichi Techo users continues to increase every year, and to our great appreciation, we've surpassed 850,000 users. Some people think it's thanks to our marketing, because I used to be a copywriter. But that's not true—we don't do any standard marketing campaigns. The most I do is just tell people, "Try it if you'd like." If someone presses me further, I'd be able to tell them about the particular aspects we worked really hard on, but it's not something to particularly brag about.

Lately we've begun hosting more events that allow us to meet up with Hobonichi Techo users, to help us learn what in particular they enjoy.

By sitting down with real, living voices and their real, lived-in, filled-out techos, we can hear everything they have to say — what they like and what they want to see us improve. Opening up channels of frank communication, and not just asking what they like, has reinforced our sense of loyalty to our users. Every time we meet, it makes doing anything less than our best work feel more like a betrayal.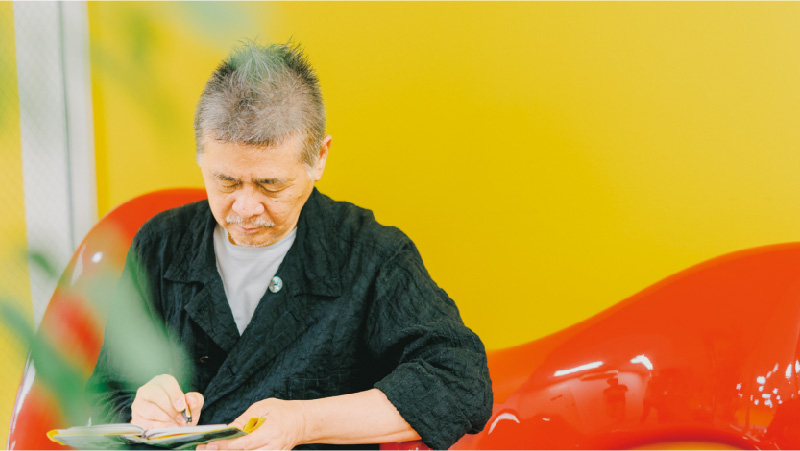 I went on a trip to thank all our partners who work on the Hobonichi Techo.
I realized that, even though we'd been making more time to meet directly with our users, we hadn't learned much about the people who help us create the Hobonichi Techo. I knew something about the companies who worked on the techo, but I hadn't gone to meet directly with our comrades in arms.
I hadn't met the people who made the paper, applied adhesive to the techo covers, and used their hands to bring our products to life.

I didn't want to express my gratitude through email; I wanted to spend the time and energy it would take to tell them all in person. That was the motivation behind the Itoi's Pilgrimage of Gratitude project. I wasn't making these trips as a client doing spot-checks on a producer; I was there to offer my thanks to everyone who works with us. We spent seven months traveling to 26 locations, in Japan and overseas.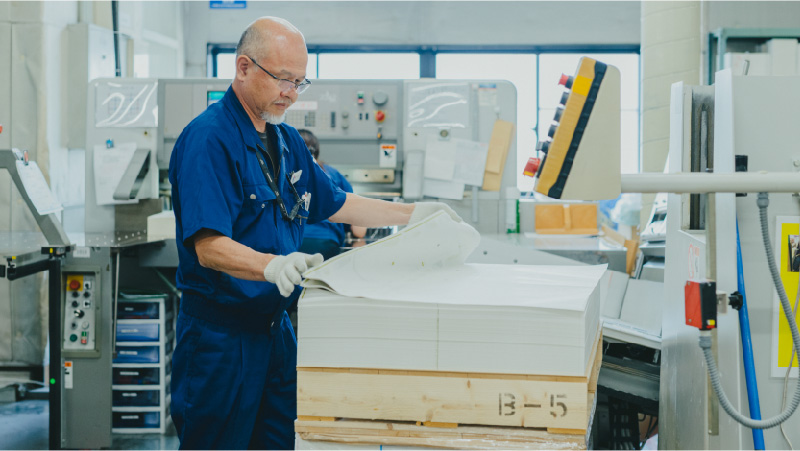 When we visited, we were able to hear about each factory and office's specialized knowledge, and learn more about the ideas and improvements they've put into place. Each team pours their efforts behind the scenes into refining each step of the Hobonichi Techo process. Touring each location I could see countless hidden layers of deliberation, with everyone quietly earnest in their ambition to improve the techo. It was clear to everyone involved that the techo is a product of the heart and ambition of all the companies and people who work on it.

I want the Hobonichi Techo to make the employees I visited always feel glad to have worked on it — this year, next year, and in the years to come. I feel especially strongly about that now that we've personally gone to see them in person and tour their workplaces.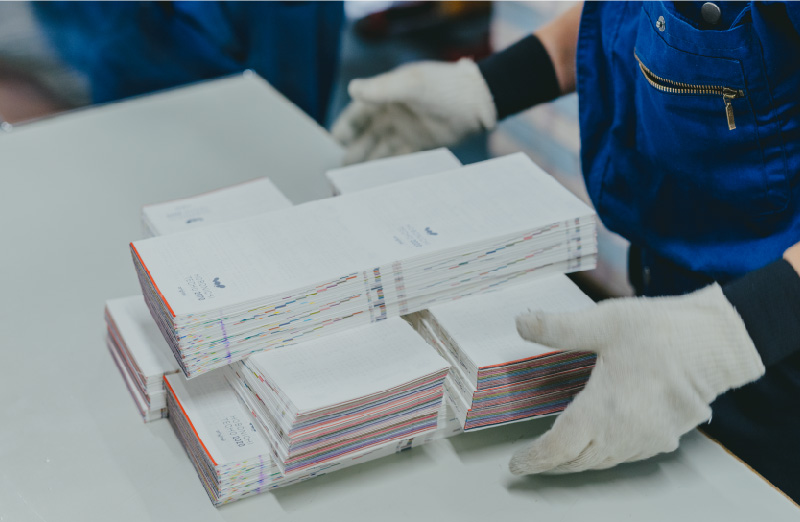 When people are creating something, even if they're spread across the world, it's necessary for their spirits to align. We had an open-door policy for anyone at Hobonichi who was interested to join me on any of our visits during the Pilgrimage of Gratitude. Even if a Hobonichi crew member wasn't in charge of a particular aspect of the techo, they could tour these factories and offices, meet those working on it, and hear all about the process.

We learned about the machines, the administration, the ideas, and the people. I can't name a concrete, immediate result that will come from this experience, but I can tell you it has been a very meaningful year. I feel we were able to do things that only we would have been able to do. During the 20th anniversary of Hobo Nikkan Itoi Shinbun, it was easier to encourage everyone working on the techo to continue forward with a new frame of mind. And now we can talk with confidence on behalf of everyone who helps to create the Hobonichi Techo about how amazing it is — right down to the smallest details. This trip allowed all of us at Hobonichi to renew our hearts and unite as one.
The voice of the techo's users is broadcast through the people who make it.
Now that I've seen with my own eyes how hard people work on the Hobonichi Techo, I can feel the way the voice of the techo's users is deeply ingrained in their work — not only incorporating what users want from them, but also knowing what make users happy.

Everyone who creates something wants nothing more than to hear what people think of it, and we're very blessed to have our users share their thoughts with us. People who use the Hobonichi Techo regularly use it again the following year. And because users introduce the techo to their friends, give it out as a gift, and because people accept that gift, we feel acutely the importance of making the techo the best that we possibly can.

Since people say that Hobonichi makes the Hobonichi Techo, we bear the greatest responsibility — I'm glad that we've been able to really open our eyes to that fact. I felt a great sense of satisfaction in visiting the 26 places on our pilgrimage, and I know that the people we met will be a major part of our quest to make the best product we can.

Photography: Nobuki Kawaharazaki