Breathing the Air of the Times The Craftsmanship of B JIRUSHI YOSHIDA
B JIRUSHI YOSHIDA is a label created though the longstanding relationship between select shop Beams and Yoshida Kaban's Porter brand. With its latest covers, B JIRUSHI YOSHIDA marks nine consecutive years in the Hobonichi Techo lineup since making their debut with a Weeks cover. We sat down with director Daisuke Nashiyama to discuss the label's playful lineup.
Part 1 of 2
Getting a read on the era.
This is our ninth year working together now, after we first collaborated with the 2012 lineup.

Nashimoto

Wow, has it been that long?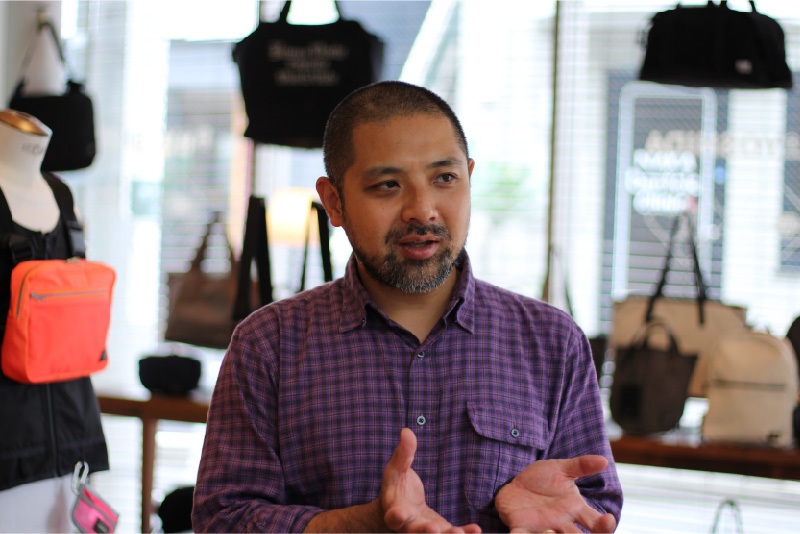 For those who don't know, B JIRUSHI YOSHIDA is a label that was created by Beams and Yoshida Kaban. Of all the companies you work with, why did you choose to work with Yoshida Kaban on this project?

Nashimoto

Beams CEO Yo Shitara has always had a deep respect for Yoshida Kaban.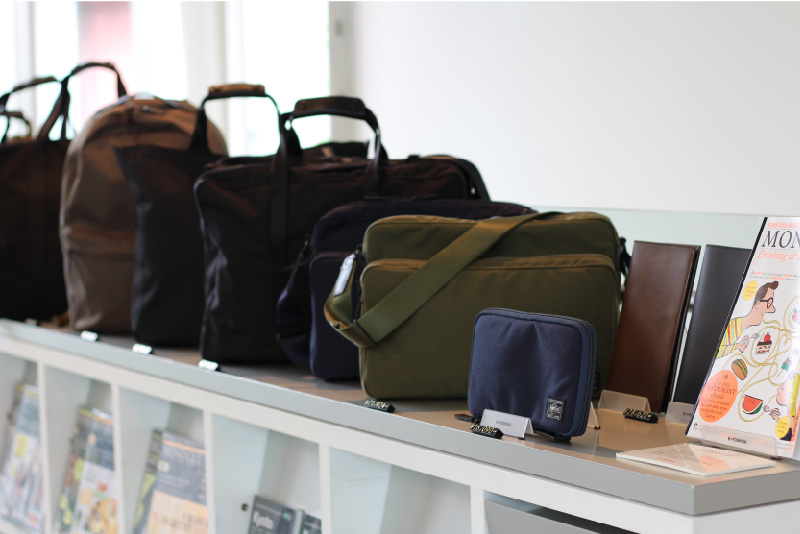 Does that respect for Yoshida Kaban stem from their craftsmanship?

Nashimoto

That's part of it, of course, but there's also the company's policy of keeping all its manufacturing in Japan. Yoshida Kaban is very much a brand that represents the craftsmanship of Japan, and you can feel their sincerity toward their work in what they create.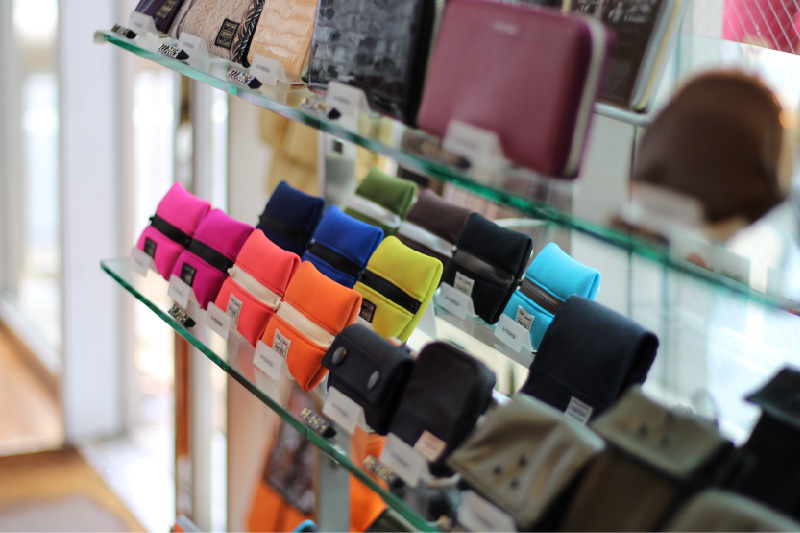 What kind of projects have you worked on at Beams?

Nashimoto

Beams offers a really wide variety of projects, so there are all kinds of opportunities for everyone — from someone like me who works on product planning, to people who work at the retail shops. We can all bring our own ideas to the table, and when we come up with interesting projects or want to try using some interesting new materials or fabrics, Yoshida Kaban produces it for us.
What sort of things do you add to products to give them an extra sense of fashion?

Nashimoto

We look at trends around the world and try to incorporate them. By interacting with customers at our shops, we're able to learn what's happening out in the world, and what people like. We incorporate that feedback we get from our store staff and customers into new products.
When you're working with trends, though, it's important to be a little ahead of the curve if you're going to make something that will be a hit. I think Beams has an excellent intuition when it comes to that.

Nashimoto

Yeah, that kind of defines the corporate culture of Beams. There's a sense of playfulness to our work, and a lot of it does boil down to intuition. So even our store staff helps us come up with products that are really innovative and fresh.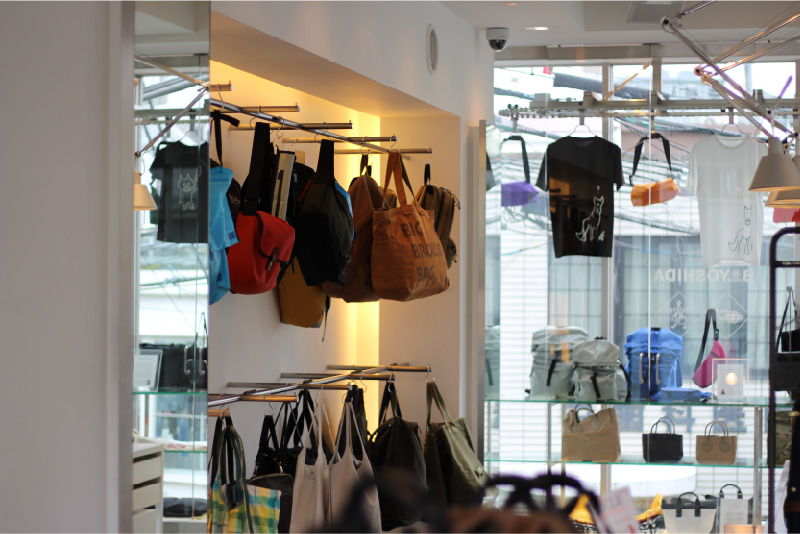 With B JIRUSHI YOSHIDA, have tastes in products changed over its 16 year history?

Nashimoto

Yeah, it's only natural. As far as recent trends, small bags have been really popular. People can do everything on their smartphones nowadays, and that has gradually affected the way people use bags and wallets. Of course, that trend has also made it feel really refreshing to go back to analog media when you're around town — doing things like making notes on paper and reading magazines.
Your collaboration with the Hobonichi Techo feels like it's got a good read on the times, too. For instance, the way the 2020 edition Weeks cover "Go Out" lets people take their notebook out and access it really easily while they're out.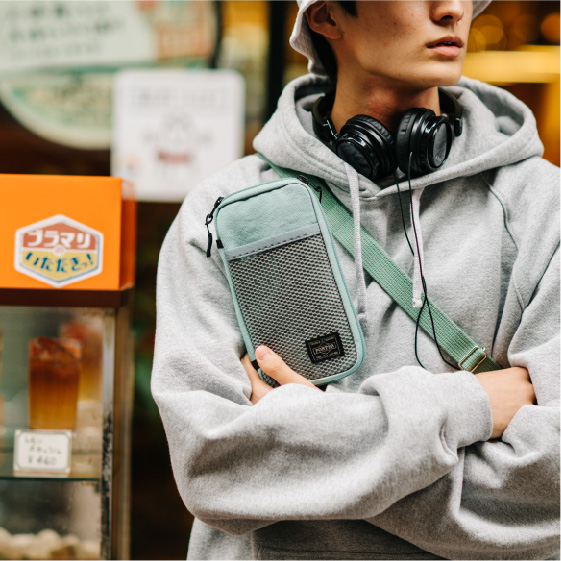 Nashimoto

We were also able to produce a sacoche bag series to match the colors of all the Go Out covers. The sacoche bags at B JIRUSHI YOSHIDA shops that are slightly smaller than A4 size are a huge hit.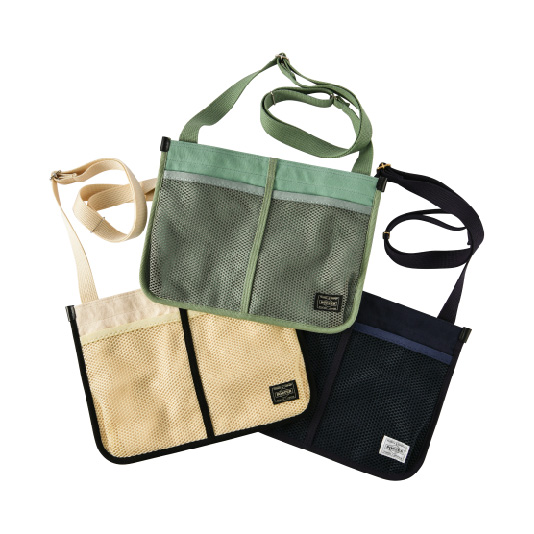 That's a good example of a product that was devised after observing customer response in stores.

Nashimoto

The sacoche concept was originally geared toward making a bag that could also fit a techo in it. It was really inspiring when Itoi stopped by our shop and bought a sacoche that he said he wanted to use while running quick errands.
Oh, that's right. I remember him buying that during his stop on "Itoi's Pilgrimage of Gratitude."

Nashimoto

After seeing Itoi's interest in it, I thought it would be great if we could make one that fit the Hobonichi Techo and other items. Mesh is a really popular material right now, and while it's not necessarily transparent, you're still able to see what's inside. You can really customize the bag and make it your own based on what you put in that front pocket. That was part of the appeal I brought up during the planning phase.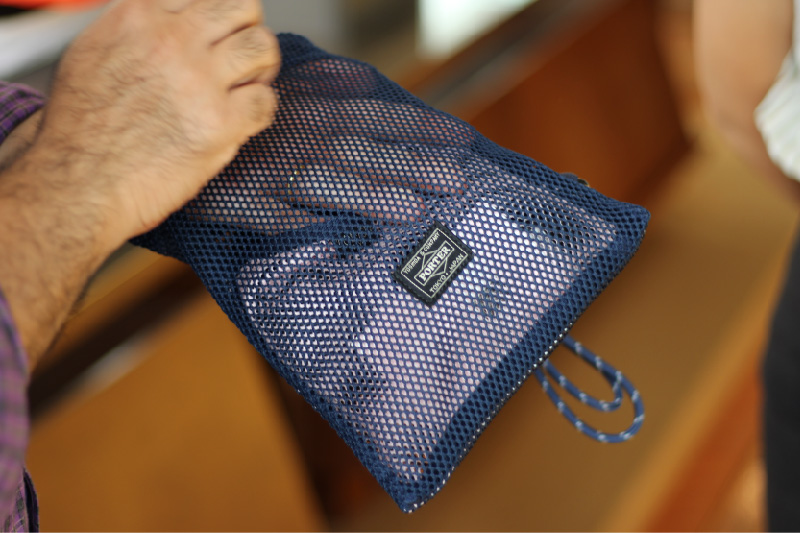 It's nice being able to put your techo, your wallet, and everything you need into a compact bag.

Nashimoto

The bags have a lot of convenient features, they're really comfortable to use because they're made by Yoshida Kaban, so they'll be a great companion for a very long time. We received suggestions from Hobonichi about what kind of items people will want to keep in the bag, and valuable ideas for improving user experience like making sure items in the bag couldn't fall out. The collaboration between Beams, Yoshida Kaban, and Hobonichi is what allowed it to turn out so well.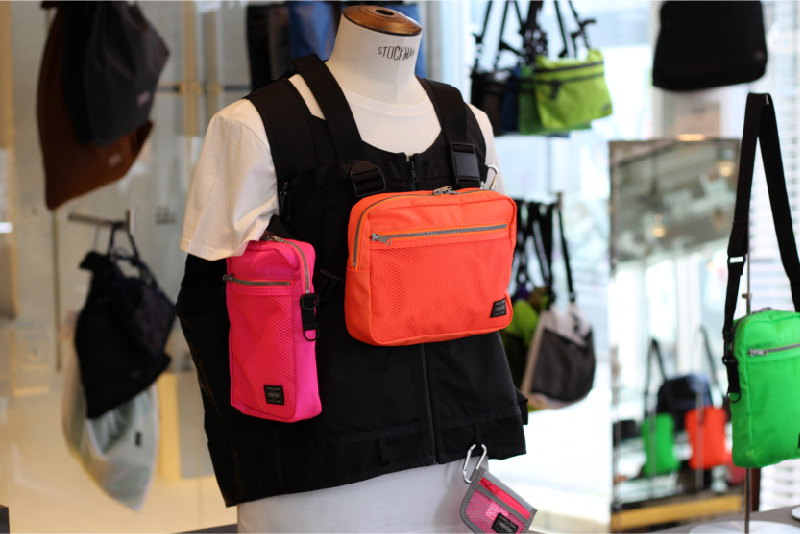 Every year, the B JIRUSHI YOSHIDA Weeks covers are made with really challenging color schemes and materials. This year's mesh material in the Go Out covers also has a fresh new feel to it. The Mint Green color stands out from the three options as the most unique look.

Nashimoto

There are some orthodox color schemes, of course, but we wanted to include some playful choices as well. The colors are always carefully chosen every year. When we thought about which colors to use we imagined the products lined up together on the store shelf.
The design also stands out against the rest of the Hobonichi Techo 2020 lineup. It's sporty, but it also has a soft feel to it, and it wouldn't look out of place at work.

Nashimoto

I can see some people treating the techo as an accessory. It can also be a statement item when you go to a meeting and are carrying just one thing with you. So it's fine to offer a bright color as an option alongside the basic colors. But that's just how we see it after having worked in fashion this long.
(Continued)*Product details for the Go Out Sacoche
will be announced on August 28th.