This collaboration with the Tokyo National Museum comes on the 150th year of the founding of the museum.



Nicknamed Tohaku, the Tokyo National Museum collects, preserves, researches, exhibits, and educates the public about cultural artifacts from across Asia, with a focus on Japan. Currently there are about 120,000 objects in its collection. This year's collaboration includes a cute and cheerful Weeks book based on some of the collection's most popular items: the Dogu and Haniwa artifacts.



The bright yellow necktie fabric is lined with embroidered images of Dogu and Haniwa. Items from the collection of the Tokyo National Museum have been turned into illustrations that have then been embroidered into detailed images with beige, brown, and orange thread.
The cover has been constructed as a light hardcover book with some give to it so it still bends.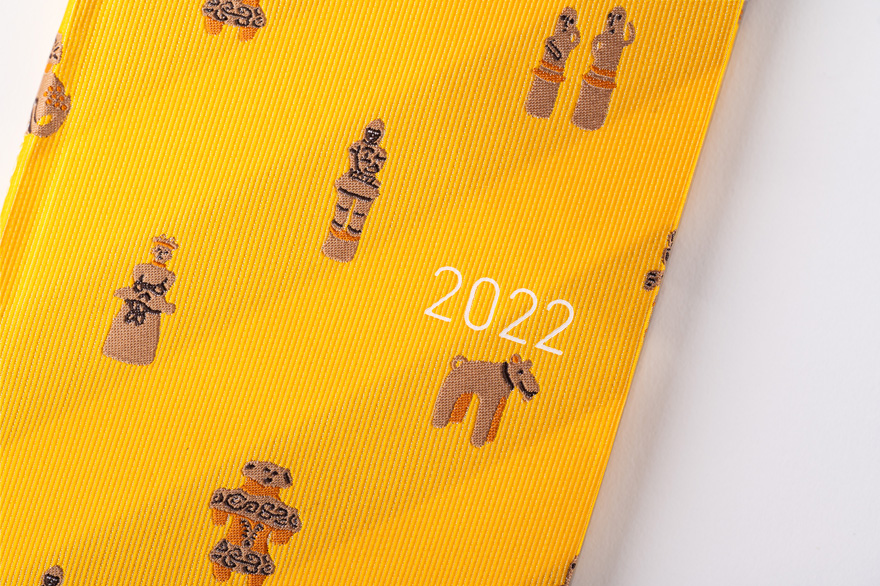 The motifs used in the designs include the national treasure "Haniwa Armored Man," the important cultural property "Mimizuku Dogu," and the "Haniwa Sitting Shrine Maiden." There are also some goggle-eyed Dogu interspersed throughout the design.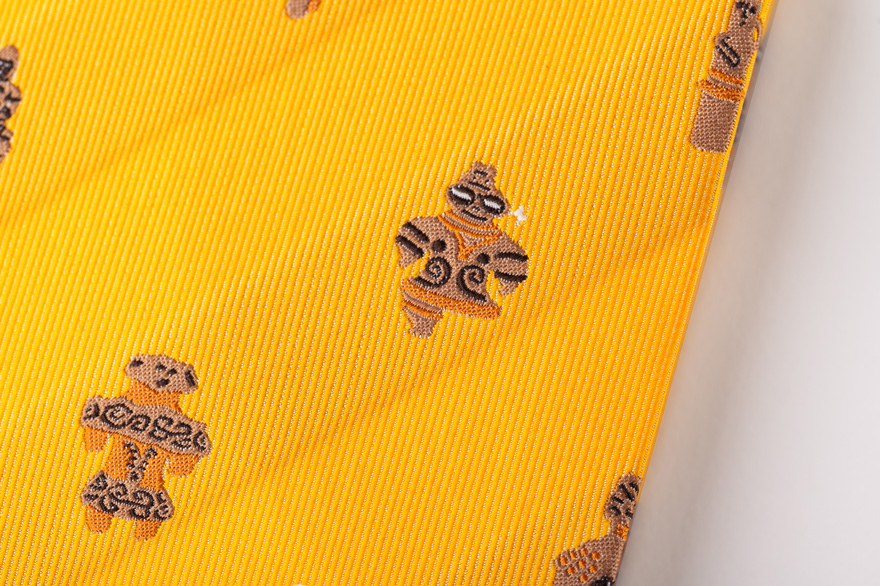 By the way, how can you tell which are Dogu and which are Haniwa? While they appear similar, they were made during different periods, and they're completely different sizes in person.



Dogu are doll-shaped pottery which first appeared in the early days of the Jomon period (c. 14,000–1000 BCE), with most development happening near the end of the period. Ranging in size from 2 cm to 45 cm, they're believed to have been associated with safe childbirth and good harvests.



Haniwa pottery lined tombs and was first made at the start of the Kofun period (3rd~7th century AD). Many pieces are over a meter tall, and represented the authority of deceased kings or were used in funeral processions.



It would be extra interesting if you bring this techo with you to the museum, so you can compare the images with the real thing!