Inuyasha is a manga by Rumiko Takahashi that became a hit all over the world. The series is an adventure-drama starring protagonist Inuyasha and heroine Kagome Higurashi who travel with companions to collect the shards of the Shikon no Tama, a jewel that was broken into countless pieces and scattered across Japan.



The series ran for 11 years and 7 months and spans a total of 56 volumes. The deep story and powerful battle scenes are a major part of the series' charm, as are the rich personalities of the characters, including Inuyasha, Kagome, and Inuyasha's half-brother Sesshomaru. This design encompasses all of that from the world of Inuyasha.



The cover on this Weeks book features protagonist Inuyasha, heroine Kagome Higurashi, and their travel companions Miroku, Sango, and Shippo. The whole cover has been treated with a hologram effect so you can see the characters sparkle every time you pull out your techo.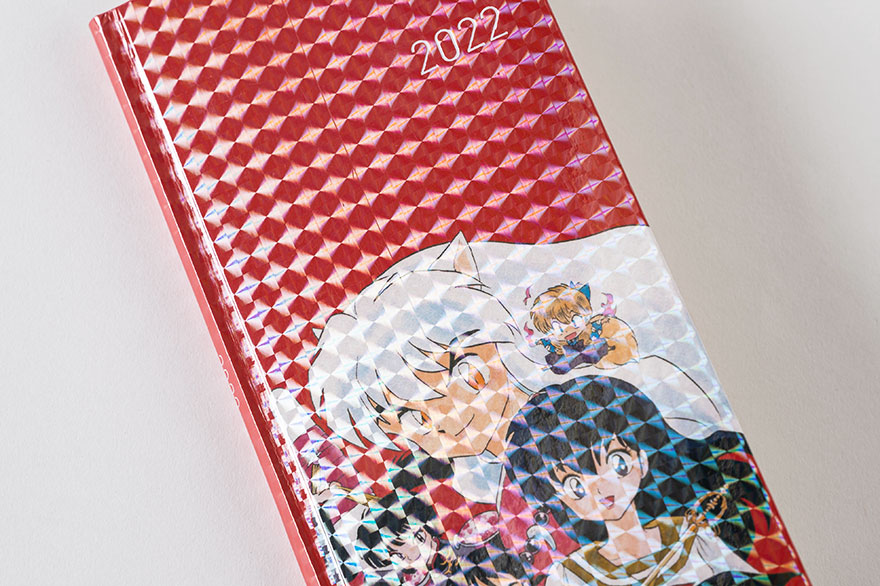 The back of the cover also features Inuyasha's half-brother Sesshomaru.



The simple yet powerful cover design is by art director Gugi Akiyama. Now you can always be with Inuyasha and the other characters who all forge ahead with their own determined intents.