This leather design is specially designed to fit snugly around your Hobonichi Techo book while keeping it slim and comfortably portable. The 2022 edition is made with reversible leather that has a beige with a tint of gray on the exterior, and navy on the interior.



The leather used for this cover is named "Trello Double" and is tanned by Italian brand Poletto. Using a special processing technique, this leather allows you to enjoy two colors with a single piece. It uses Brazilian bullhide leather that is finely textured both on the front and back for a luxurious feel. 



Two slim cuts into the leather interior allow it to hold cards the size of a credit card or business card.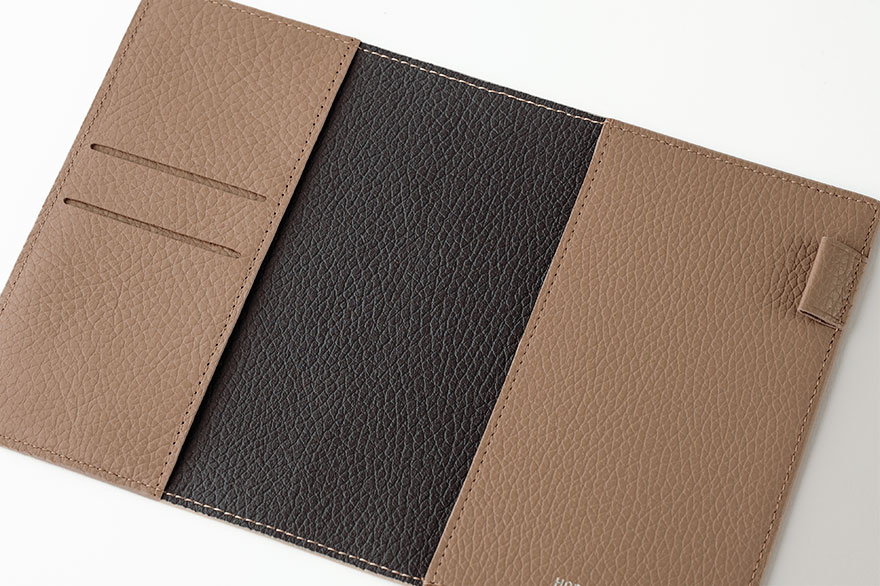 The pen hook on the right side is designed to hold a pen by its clip.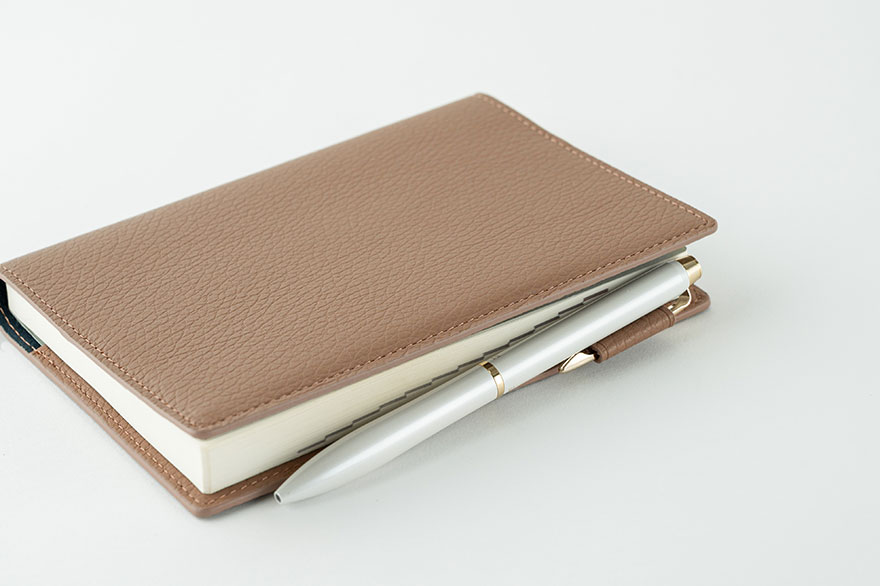 The cover contains a small, simply designed bookmark made of the same leather as the cover. The bookmark is debossed with the Hobonichi logo.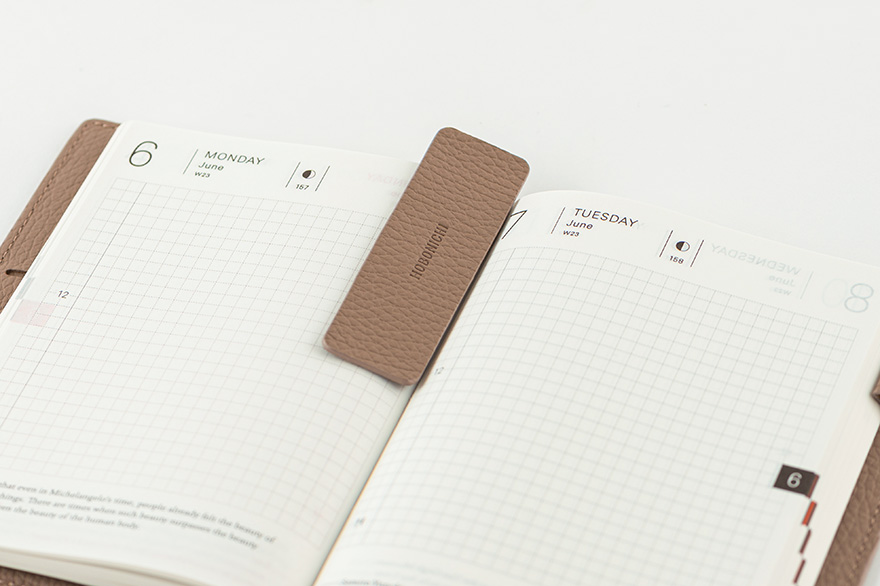 You will be able to enjoy the charms of the cover, from the simple form that snugly fits the techo, the kind and mature color scheme, and the special and luxurious feel the leather in itself holds.