Dainty flowers blossom all across this techo cover. It has elegant yellow flowers with round leaves and vines growing gracefully. They all form gentle curves, reminiscent of Art Nouveau.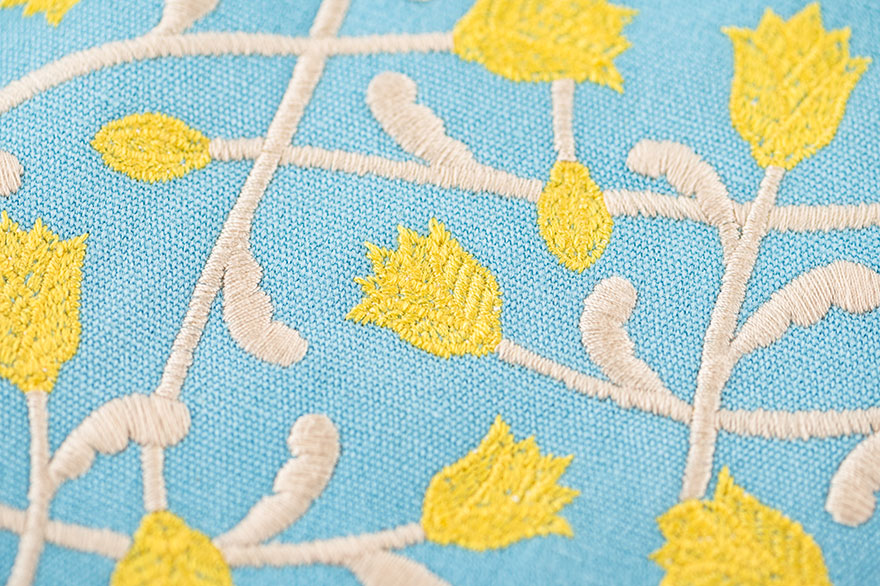 Highly dense embroidery covers the surface. Details down to the veins on each petal are described using thin thread. The leaves have the threads piled up for a three-dimensional effect.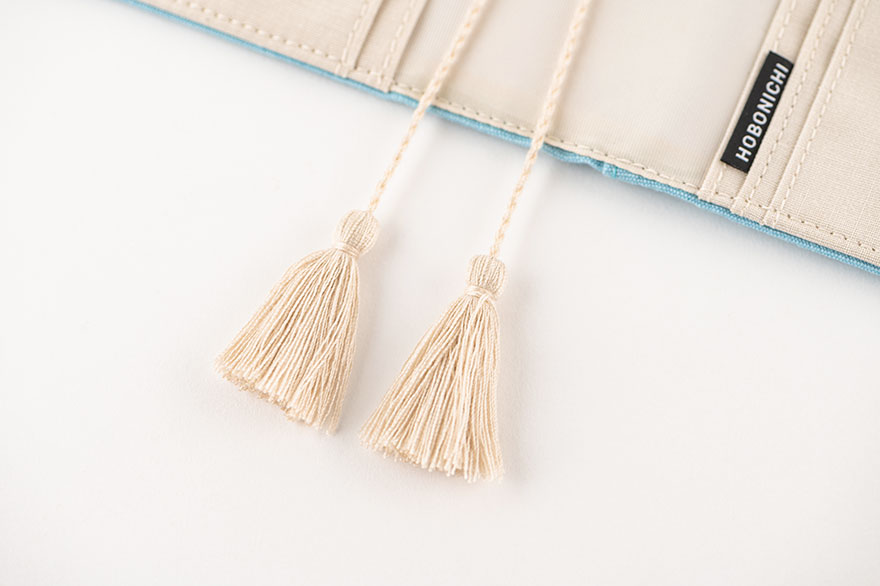 The ends of the bookmarks are adorned with tassels in off-white to match the color of the vines and leaves.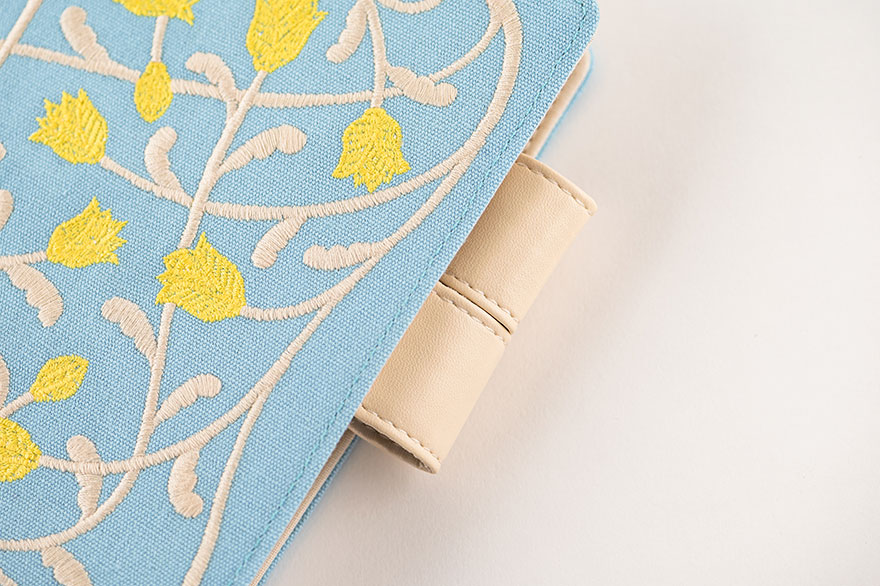 The "butterfly stopper" pen holders are a nuanced, off-white faux leather.



We hope you enjoy the texture special to embroidery.