This cover is produced by Arts&Science, a brand and shop led by Sonya Park, who is also the creative director of the Hobonichi Techo Planner. This year's Arts&Science cover is made with limpid leather.



This leather is called "limpid" for its uniquely vivid, uncloudy colors. A special processing technique called "shironameshi" helps it better retain colors and leaves them incredibly clear.



Several layers of tannin are carefully applied by hand to increase its durability and elasticity and leave it soft and silky to the touch.



Light Blue takes full advantage of Limpid Leather's vivid color expressions to produce an elegant and gorgeously colored cover.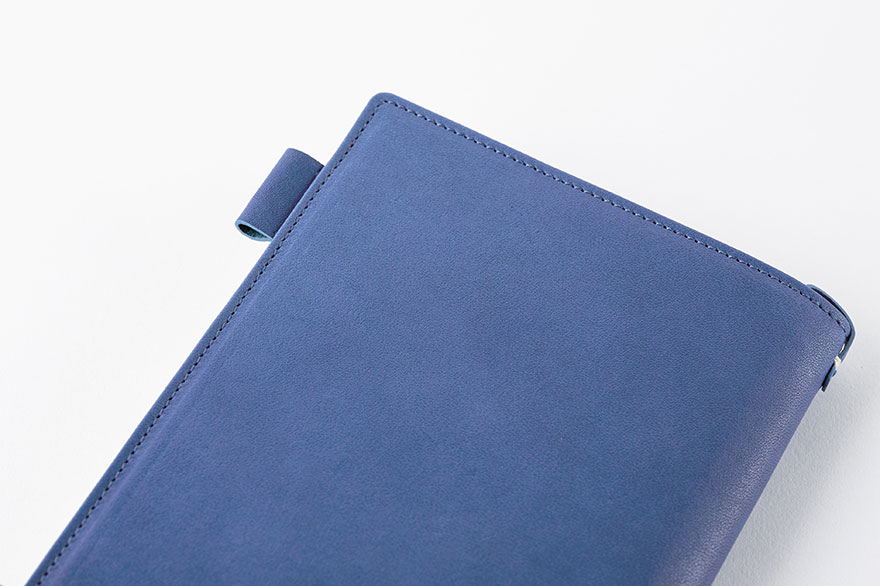 The Arts&Science key logo was embossed on this cover using a special method tried here for the first time. A section of leather a single millimeter thick was carved off the surface. This piece was embossed, and then pressed back into place. This allows the leather to be embossed without leaving an indentation on the back of the leather.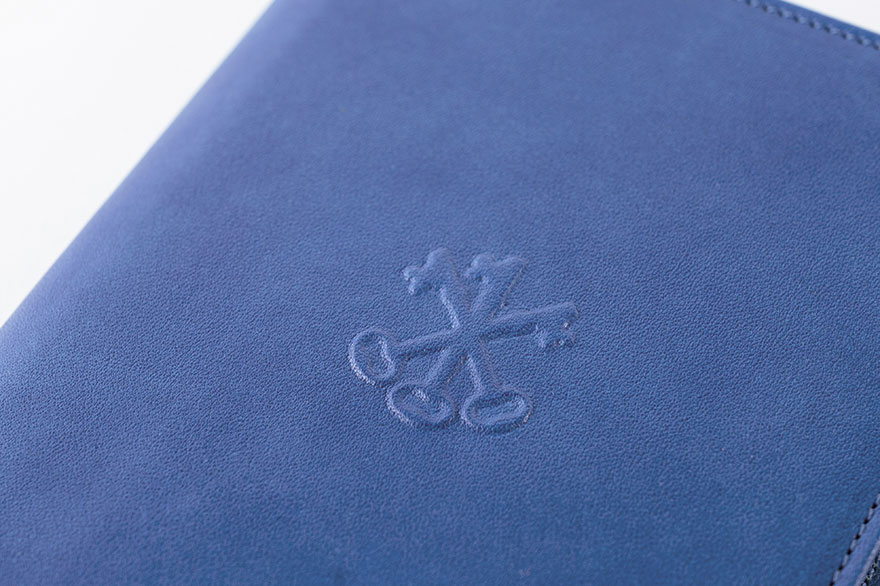 The interior of the cover is stamped with the logos of Arts&Science and Hobonichi and includes pockets to hold your papers and cards.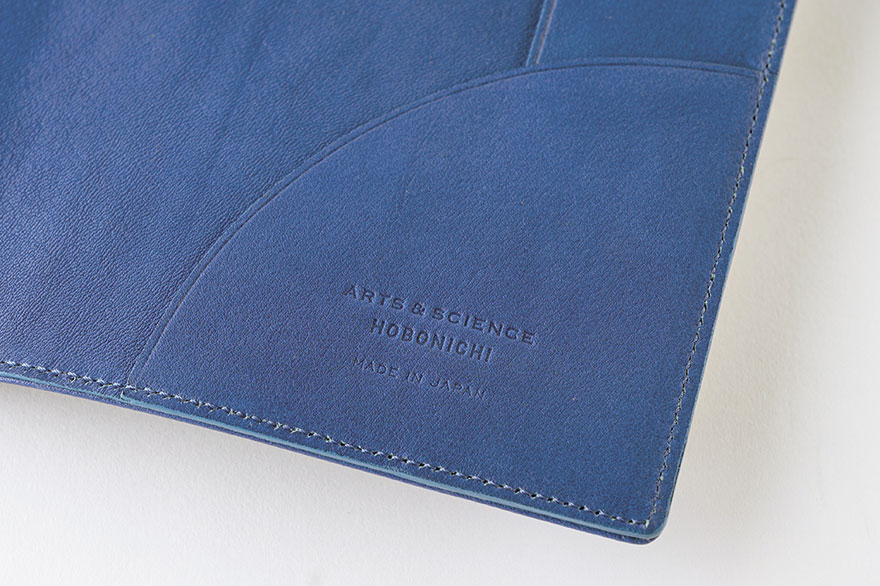 It includes a pen hook to hold a pen by its clip.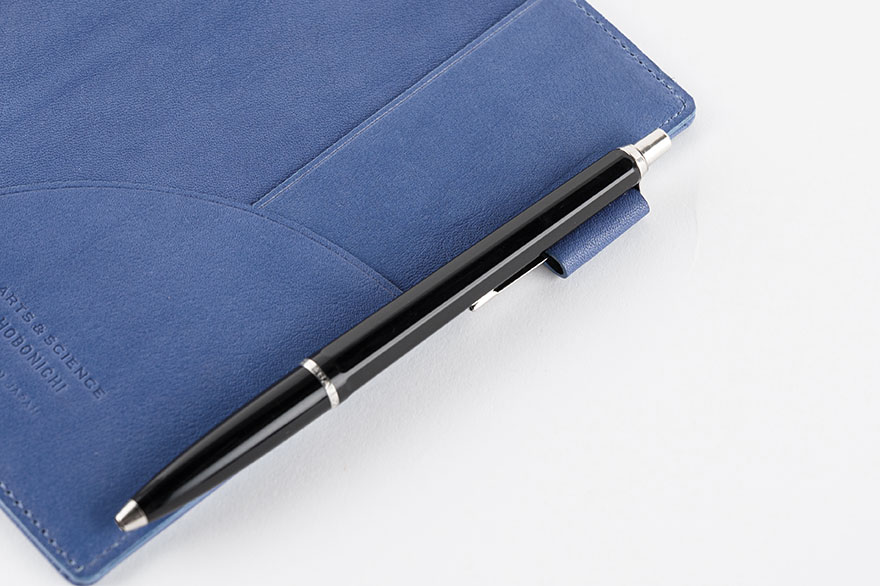 The simple bookmark uses the same leather as the cover.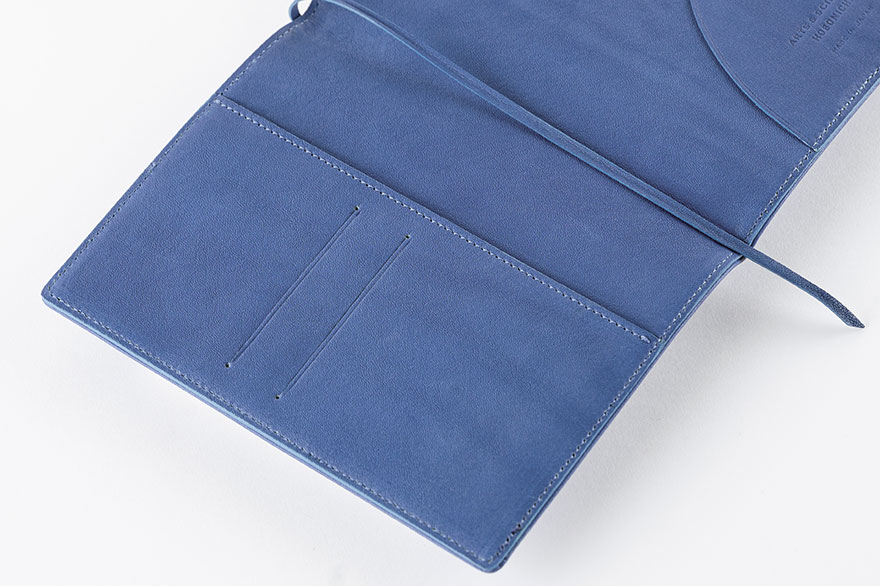 This top-quality cover is completely made in Japan, from the leather tanning to the sewing. The tannins create a look that will deepen naturally over time.