We've put together a perfect gift set for the Hobonichi 5-Year techo that comes with a specially made embroidered cover, pencil board, and a small card, all neatly arranged in a beautiful box. Ceramic artist Makoto Kagoshima drew the illustration for the cover and the pencil board.



When you untie the light blue ribbon and open the silver-foil-pressed box, a charming pattern of pansy and bumble bee is revealed. Inside the box is another yellow box that contains the regular sized Hobonichi 5-Year Techo (2022-2026), its cover, a pencil board, and a small card.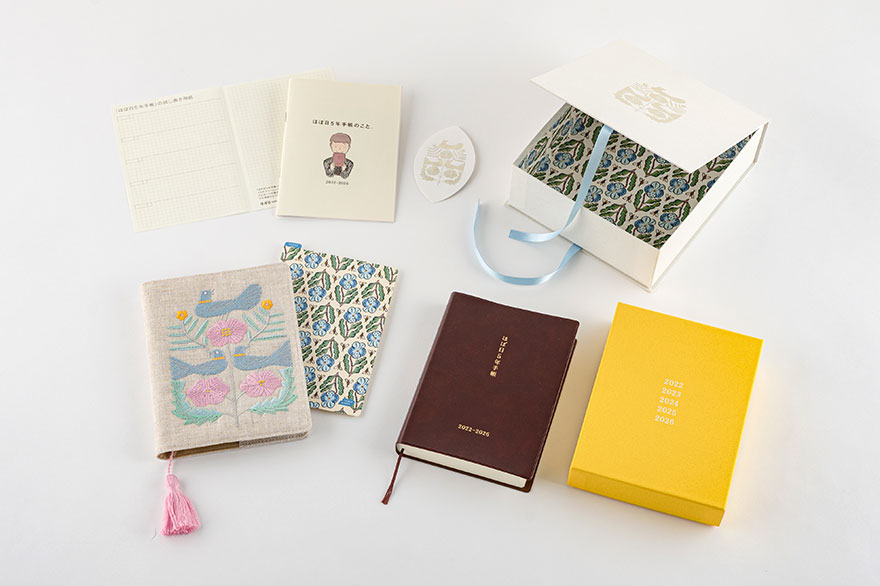 We've made an embroidered linen cover with a pattern of birds and flowers for this Hobonichi 5-Year Techo Gift Set. Look closely and you'll see the unique expressions of each of the three birds and pink flower petals, depicted with 8 mellow-colored threads.



The cover comes with a bookmark that has a tassel at the end. A signature of Makoto Kagoshima and the logo of Hobonichi is printed in the interior of the cover.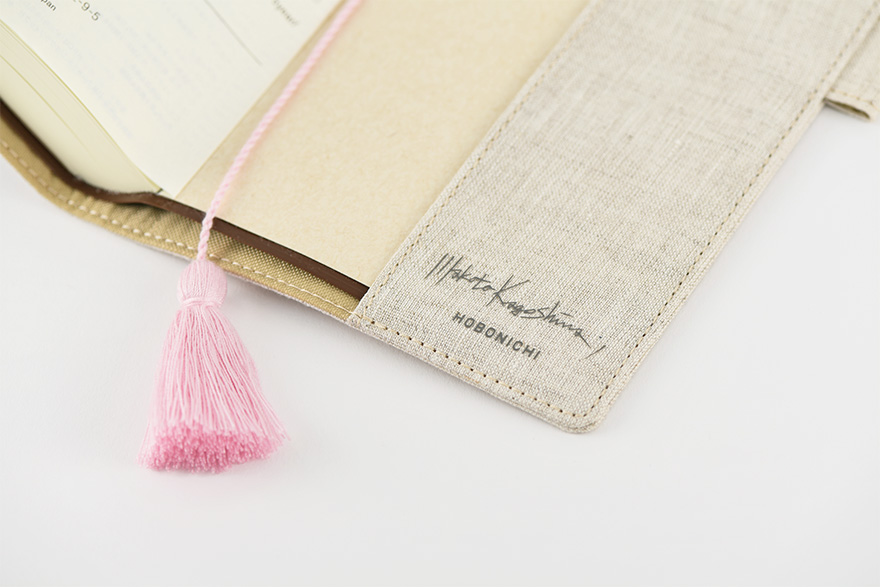 The pen hook on the inside right of the cover can hold a pen by its clip.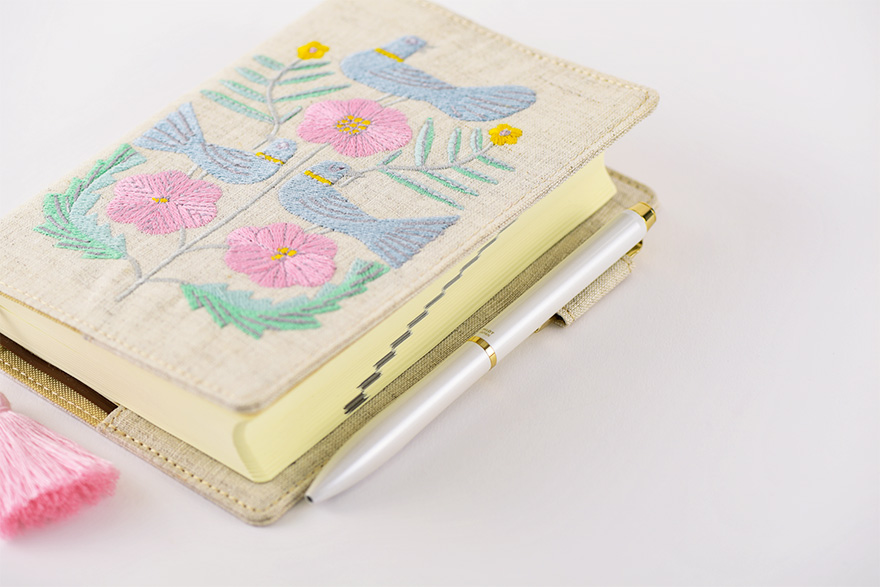 The surface of the pencil board is printed with the same pansy and bumble bee pattern seen in the box interior. The back side is plain and cream-colored with Makoto Kagoshima's signature on the bottom left.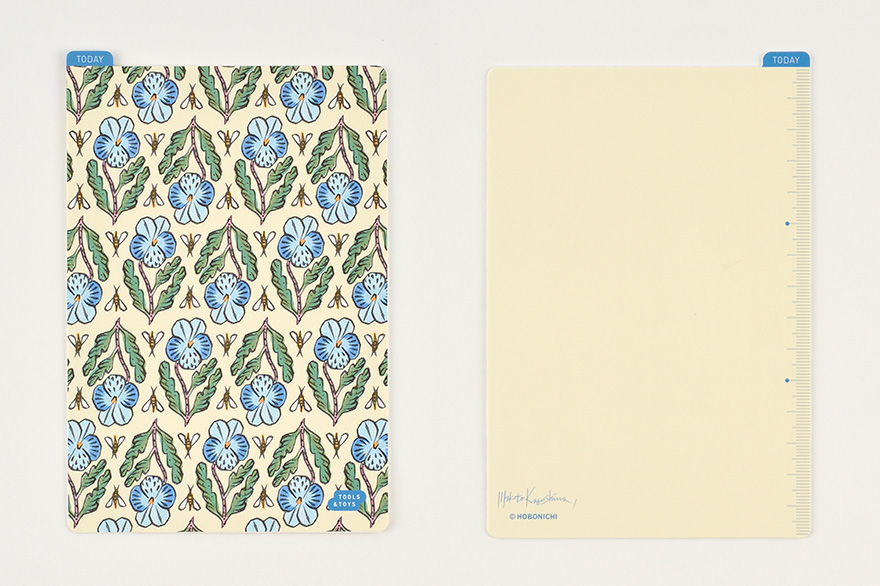 The small white card is designed to evoke the shape of a leaf or a flower petal. You can use it any way you like, such as a message card or bookmark. It is silver-foil-pressed with the pattern of birds and flowers identical to the box's lid.



You can use the box to keep the Hobonichi 5-Year Techo, or use it as a kind of treasure box for your most precious trinkets and stationery. We hope that it'll collect wonderful memories along with the Hobonichi 5-Year Techo.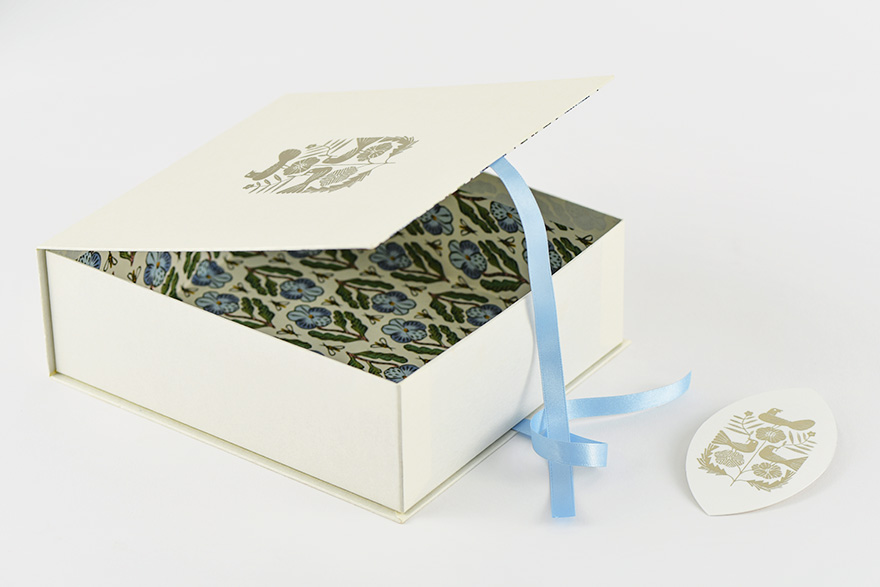 We've put together this set with a wish that its recipient will enjoy a fruitful 5 years. It's not just a great gift for friends, but also for yourself.



*The embroidered cover is sold only as a set, and not sold separately.
*If you buy this set at the Hobonichi Store, it comes with a Hobonichi Store exclusive, Not-Scary Bear's Little Spoon (available while supplies last).



*Some product images show the 2019-2023 edition. Customers will receive the 2022-2026 edition.