The one-page-per-day A5 size Cousin in Japanese was created in response to customer requests for a Hobonichi Techo with more space to fill with writing and clippings. The various calendars and pages are great not only for writing down your plans for the day, but for doodling, pasting event tickets, using as a normal notebook for work or school, and filling in pages with any whims that come to mind.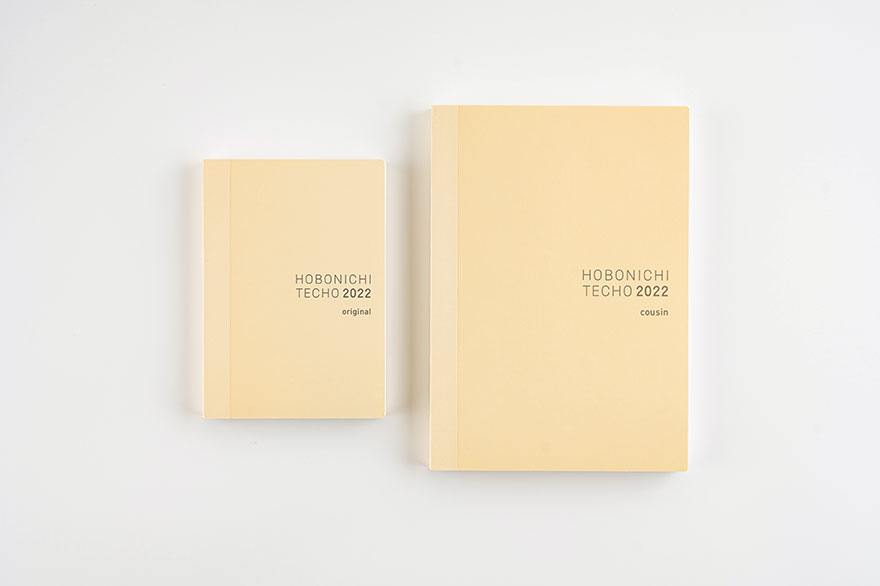 The Cousin is popular for use as a family notebook, tracking the growth of children and pasting in pictures to create a family album or sharing pages among family members. It's also frequently used as a planner that is always kept on a desktop or table rather than carrying around.



The book contains many useful calendars and schedule-tracking tools, such as the yearly calendar, monthly calendar, and yearly index page. The Cousin also has an exclusive section: the popular weekly pages track a week in each two-page spread for easy planning and contain a handy time schedule.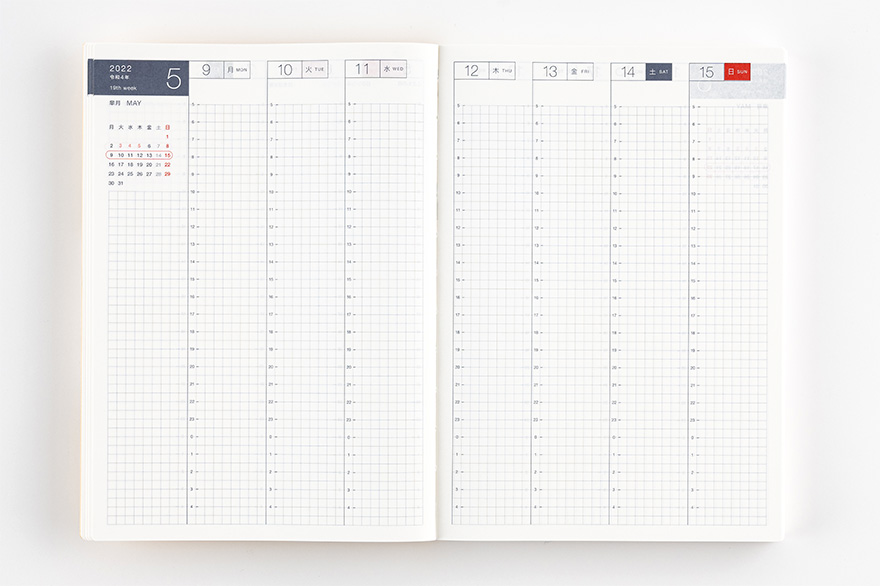 The back of the book includes a wide variety of useful and informational pages, such as an address book and a page for drawing out a custom graph.



The Hobonichi Techo includes quotes specially chosen from its parent site, the Japanese web magazine Hobo Nikkan Itoi Shinbun. Each daily page has a quote in Japanese.



After years of testing, the graph paper has been set to 3.7 mm for optimal writing comfort. The graph paper design allows users to write from any starting point on the page, and the lines have been printed in light colors so users can either customize it to their own layout or ignore it completely.



The Cousin is only available with a Monday-start week for the monthly calendar.



(See the Exploring Each Type page for more details.)



When you purchase this book in the Hobonichi Techo Official Store, the book comes with two free 2022 Hobonichi Store Exclusives: a special Hobonichi Techo 3-Color Jetstream ballpoint pen (the 2022 edition has a mint green pen body), and Not-Scary Bear's Little Spoon (available while supplies last).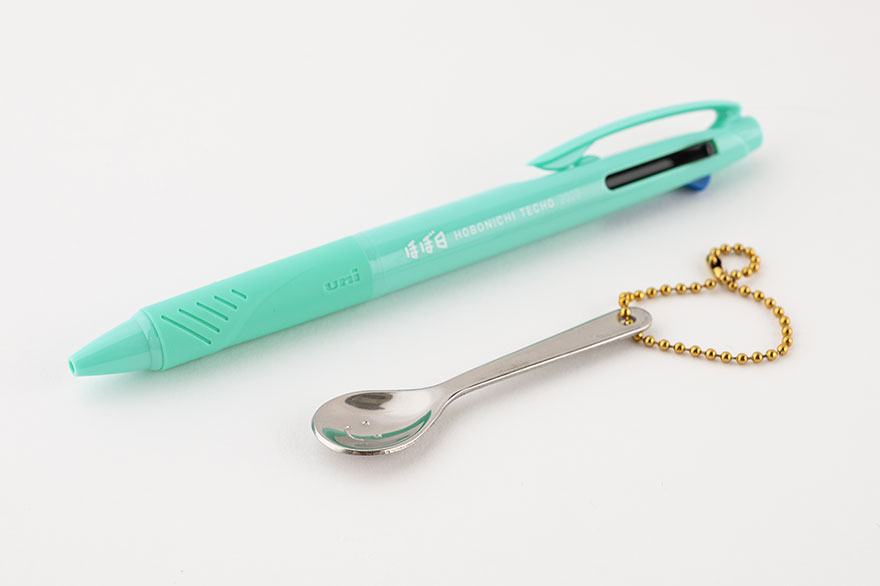 Although you can use the book on its own, you can pair it with a cover of your choice from our large selection of convenient A5 size Hobonichi Techo covers.