The Japanese-language guidebook contains photographs and information about the Hobonichi Techo. Sales begin August 20th.

There's still lots to see! Check out these projects to immerse yourself in the world of the Hobonichi Techo.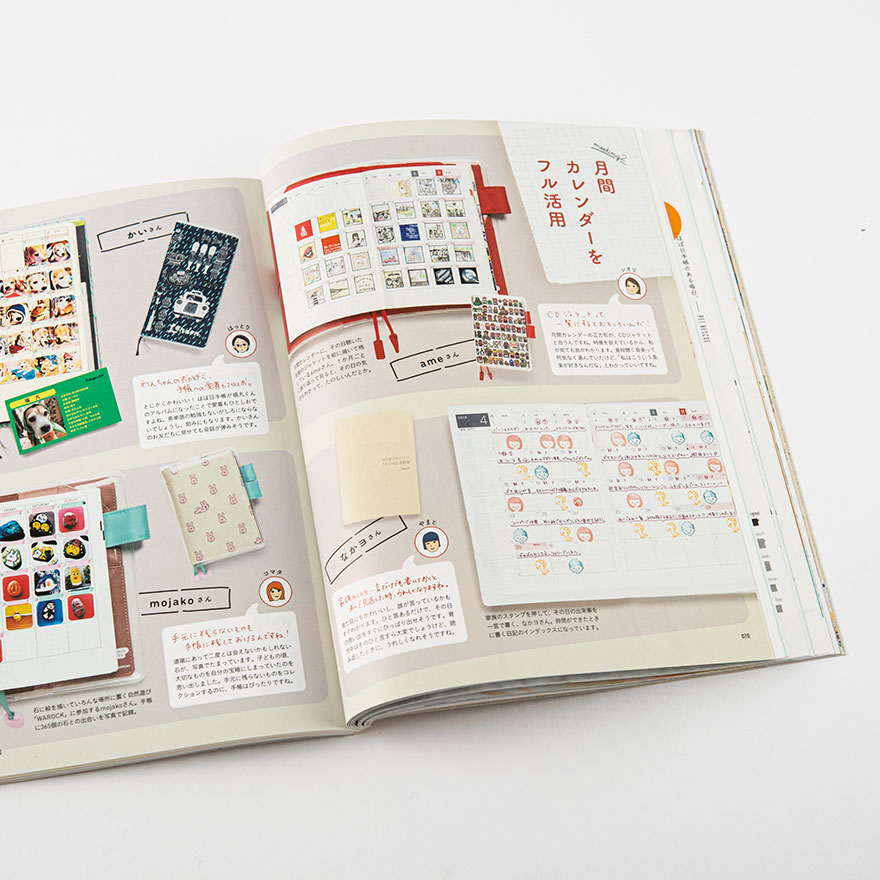 The techo team looked through usage examples submitted from users across the country. Then they gathered for a meeting and talked about all the great examples that really resonated with them.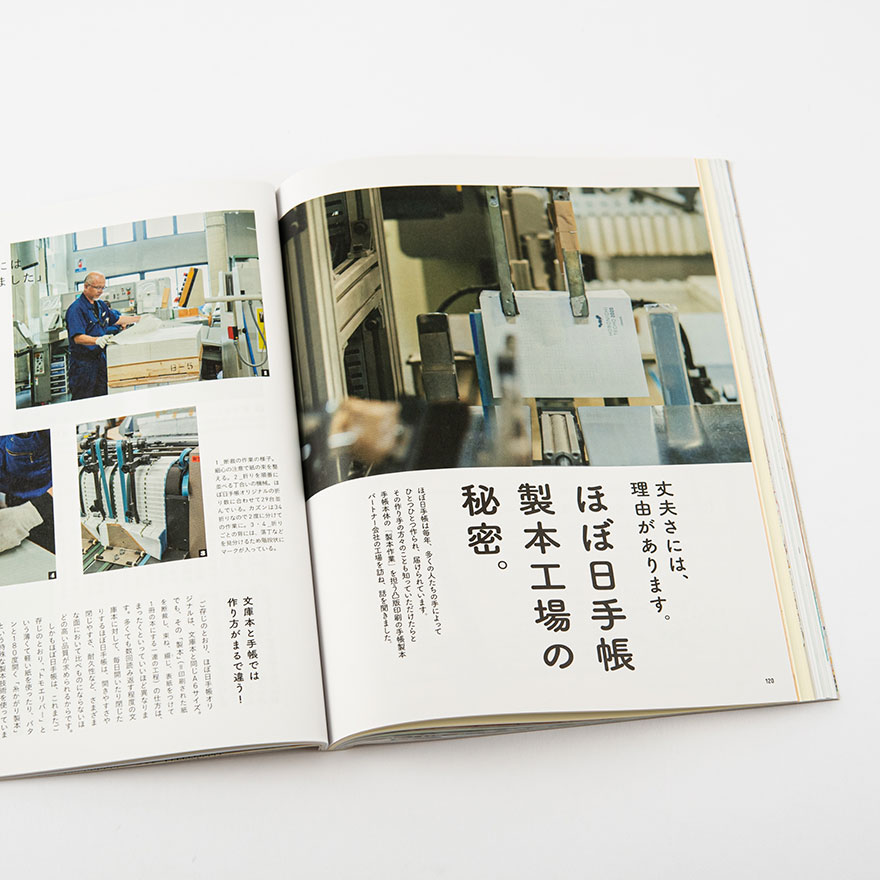 Come tour the bookbinding plants right as the 2020-edition techo went to press! We talked to the manufacturers about how the Hobonichi Techo books are made.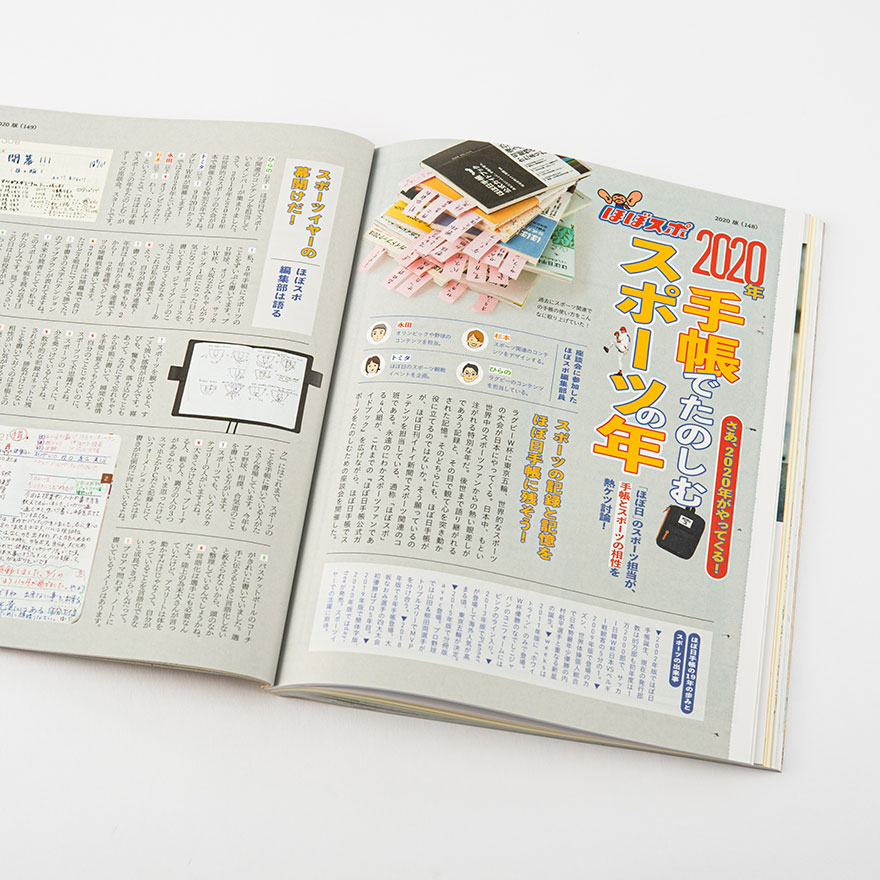 2020 is a big year in sports. Some of the crew at Hobonichi sat down and brainstormed ways to use your Hobonichi Techo to get the most out of watching all the coming year's events.

We've got all sorts of special features in the guidebook, like how to use the Hobonichi 5-Year Techo, a look at the ways Chinese users have been using their Hobonichi Techos, a list of recommended stationery to use with the techo, an interview with Shigesato Itoi, and more.
Bonus!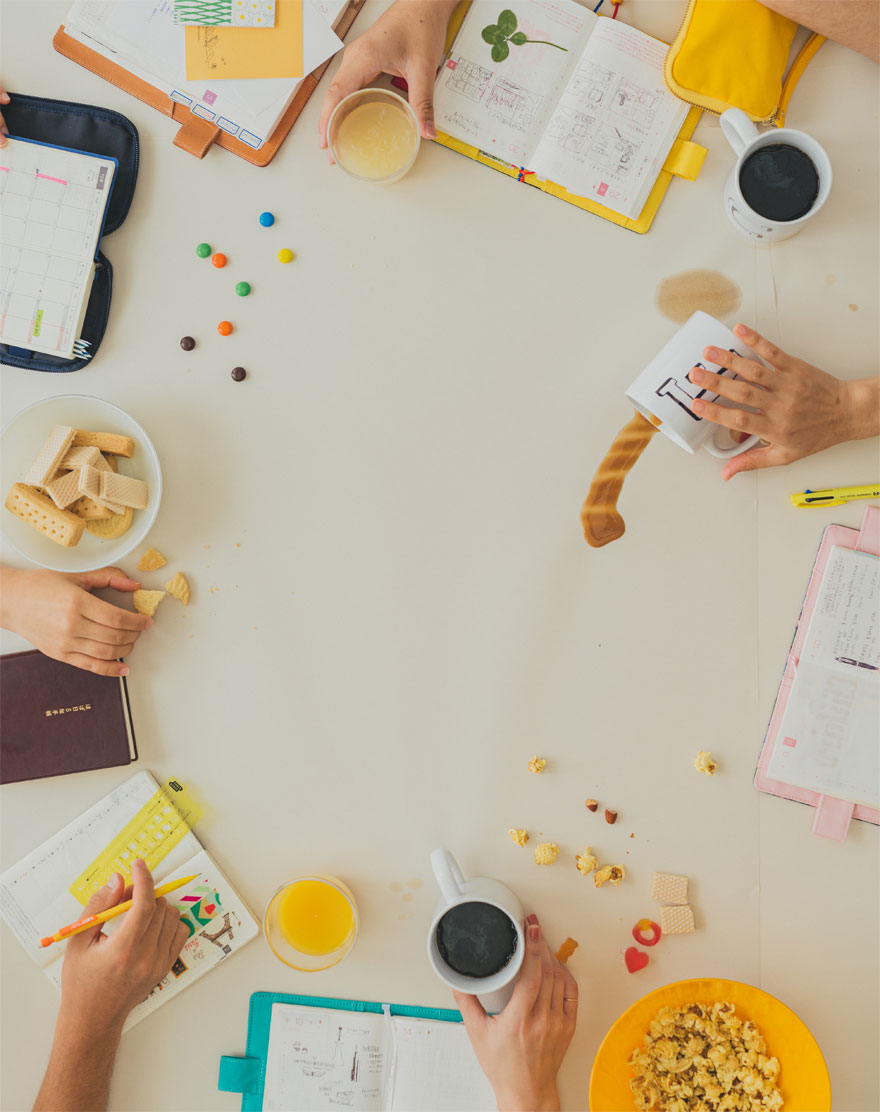 The photography is by Nobuki Kawaharazaki, and the design is by the team at Hosoyamada Design.

Here's a look at part of the photography process. Above you can see a table set up to recreate a Hobonichi Techo meeting as everyone nibbles on snacks with their techos open in front of them.

Below you can see new and old techos laid out to express our hope that everyone will enjoy their daily lives together with the Hobonichi Techo.

Although the text is in Japanese, the book is filled with photographs that are a blast to look through.

*Sales of the Hobonichi Techo Official Guidebook 2020 will begin on August 20th, 2019 at bookstores across Japan, Loft stores, Hobonichi's Tobichi shops, and Amazon. Sales on the online Hobonichi Store will begin on September 1st, 2019.