The Hobonichi Techo Guidebook, which features usage examples by users and all the latest information on the Hobonichi Techo, will go on sale August 21st. The book contains lots of exciting information and articles to prepare you for your new techo.

This year, we've revamped both the book cover and contents. Let's take a look at some of the contents.

The main feature of the guidebook is the collection of 24 interviews with users sharing how they use their techos.

Here's a peek at the interview with Kanagawa resident Esther Molina, who uses watercolor paints in her Hobonichi Techo.
In the full lineup page introducing the Hobonichi Techo covers, you can see at a glance all the covers for the Planner / Original, Cousin, and Weeks. There's also a section explaining special things to look out for with the covers, as well as making-of stories about the covers.
There's also a special article about the Hobonichi 5-Year Techo, which joined the lineup last year. The article is called "A Year with the 5-Year Techo" and explores ways to use the book, stories from users, and an interview between Akira Takata from Japanet Takata and Shigesato Itoi.
This year, we've also got a section called the Hobonichi Techo Photo Gallery, which includes large photographs of Hobonichi Techo users with interesting pages.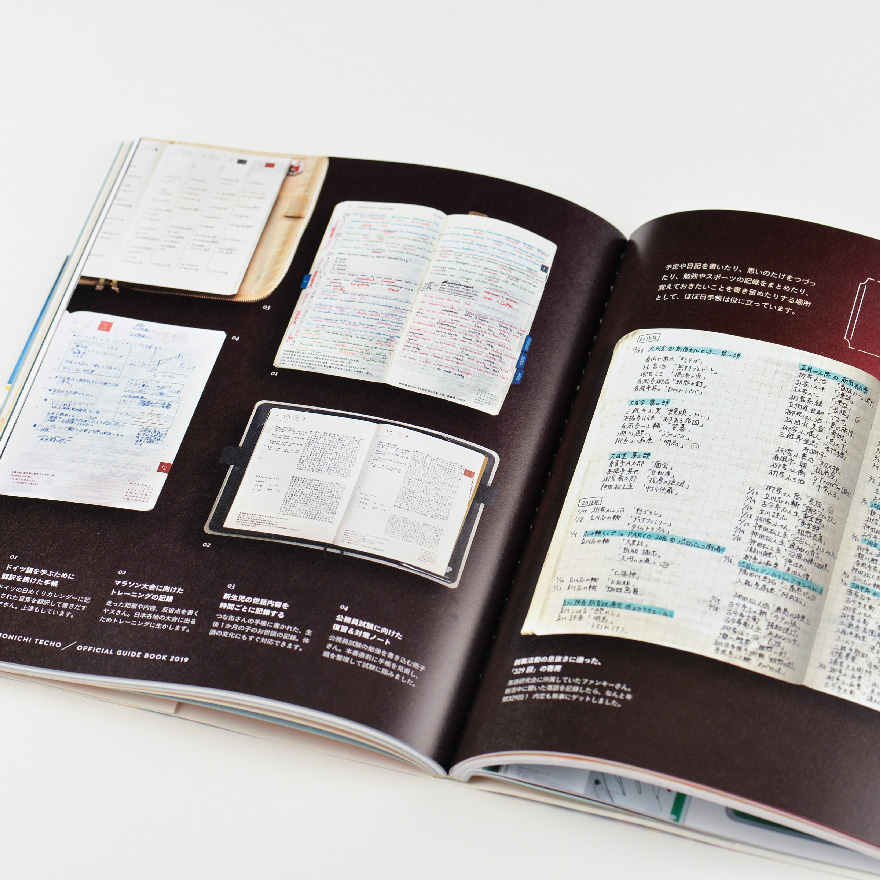 There is also the 18-Year History of the Hobonichi Techo article,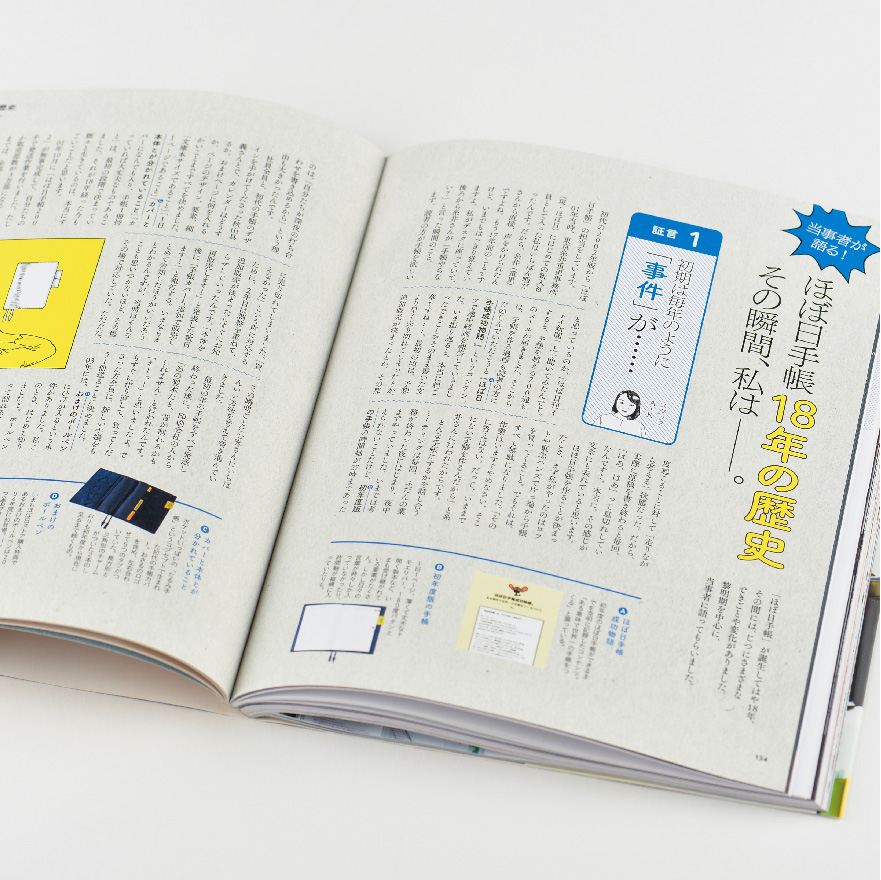 recommended accessories and stationery to use with the Hobonichi Techo,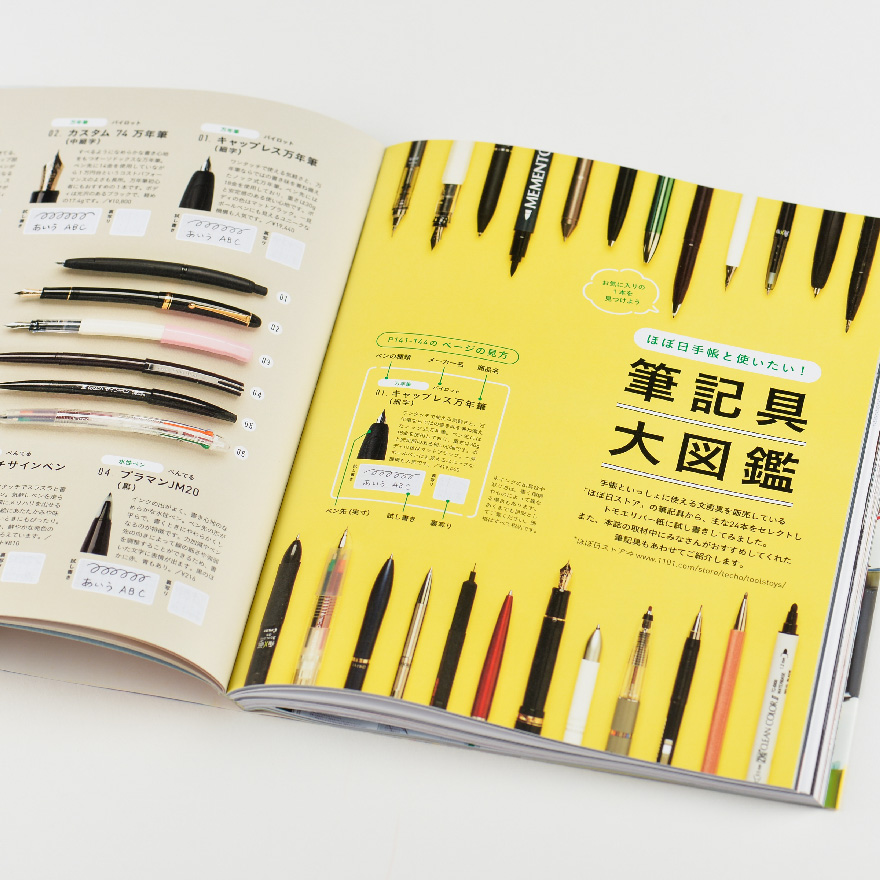 an interview with Shigesato Itoi, and much more content to explore.

Finally, we'd also like to share some information about the guidebook cover. The front cover shows all the new techo designs, and the back cover shows old techos that had been used for years. This showcases the excitement of picking out a new cover, as well as the warmth behind the techo that you've transformed into your own special book with all the time you spent with it. Take off the book obi to see these interesting comparison photos.

The obi also contains the image of Shigesato Itoi's handwriting, which states like a jotted memo, "Hobonichi Techo = Life Book."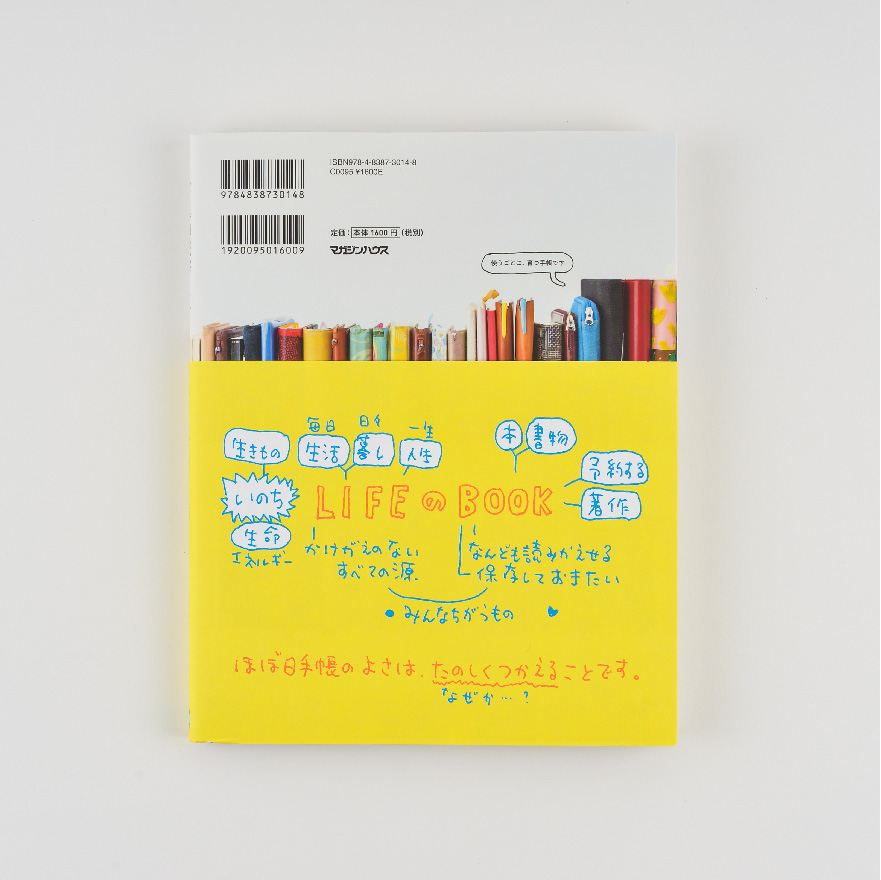 The Hobonichi Techo Official Guidebook 2019 will be on sale in bookstores across Japan, Loft, the Hobonichi Techo Official Store, and Amazon.