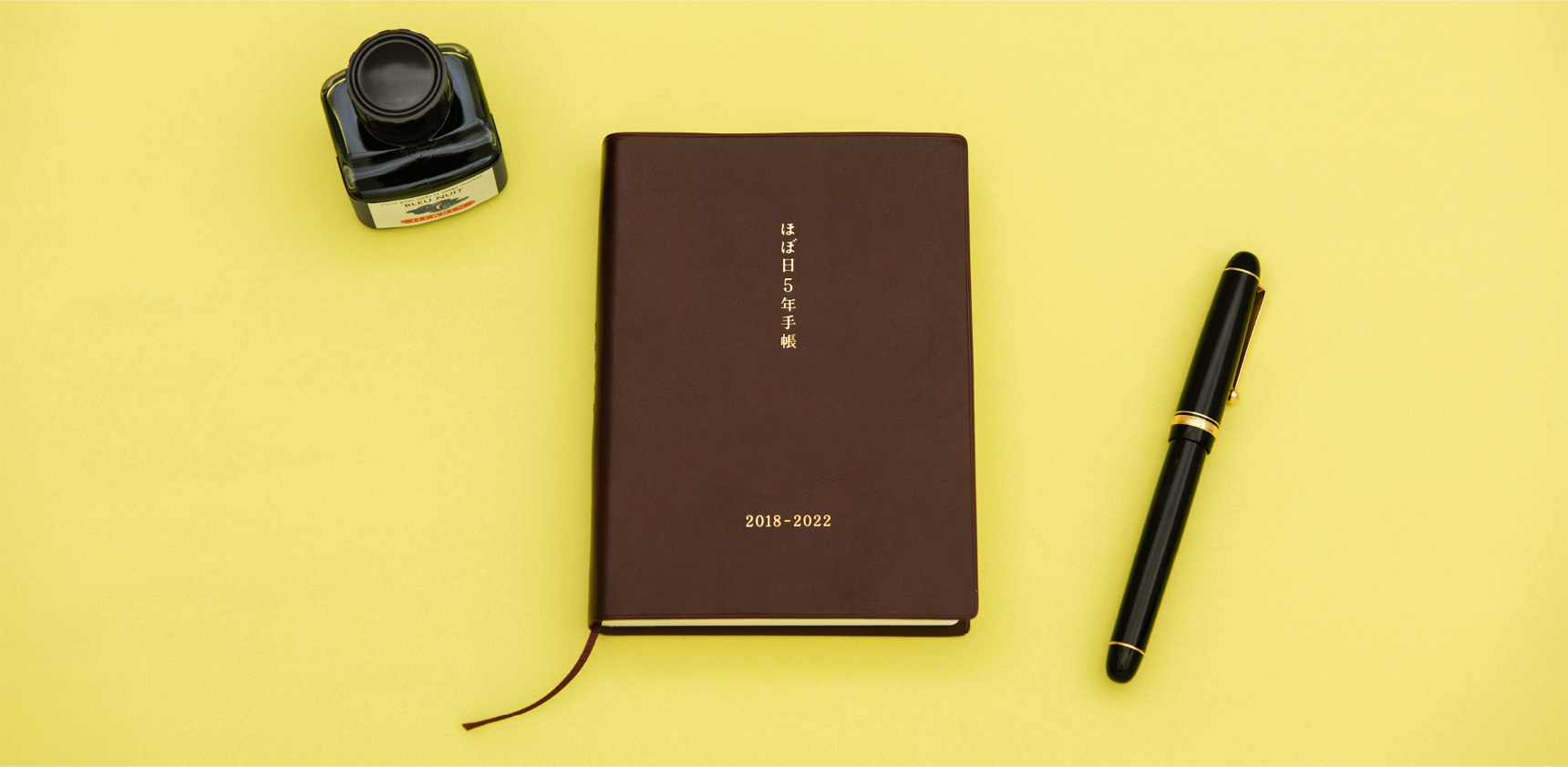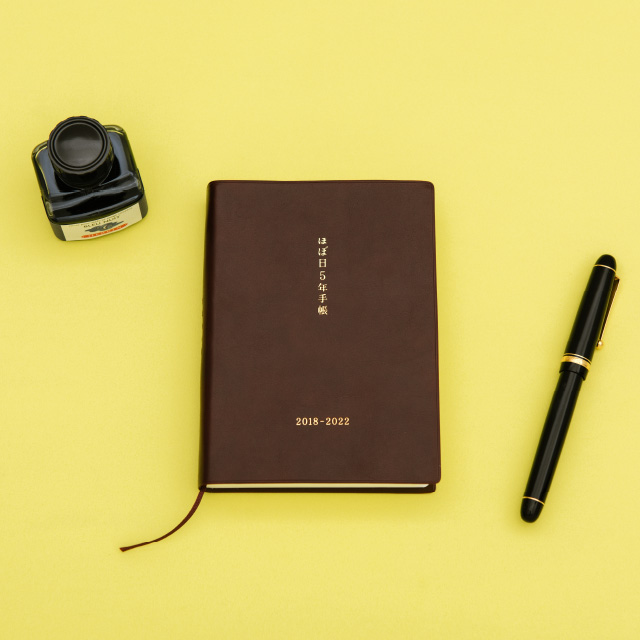 Here are some examples of ways to use
your Hobonichi 5-Year Techo.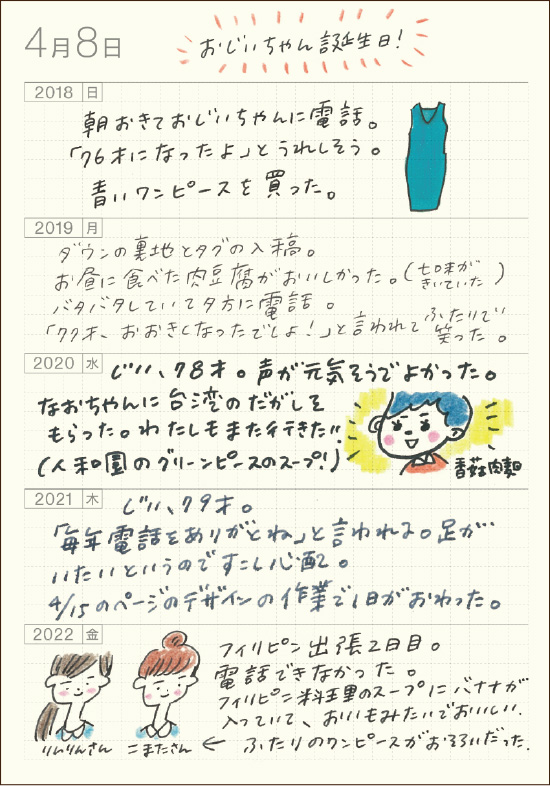 A Hobonichi team member kept a diary in the Hobonichi 5-Year Techo to get a feel for
the book and discover new ways to use it.
Diary

Ex: Writing what happened each day on the timeline.

Following a Theme

Ex: Writing what you made for breakfast each day.

Memorandum

Ex: Annual customs, tracking and comparing how much time
is spent making jam, etc.

Children's diary

Ex: Writing about things that happen with your child.